1st Birthday Invitations Ideas For Girl
It's her 1st birthday. It's an important occasion, make it special by celebrating your girl's 1st birthday. Invite your friends to celebrate it together, generate their excitement by give them beautiful invitation. It can be personal or formal, make sure that it's fit with your party theme and accent color. Most parents choose invitation that match the theme of the party, so make sure you've decided your party theme and color. If you are using a fairy tale theme or Disney princess theme , then you should create an invitation with Jasmine, or another princess image with varying shades of purple and pink accent color.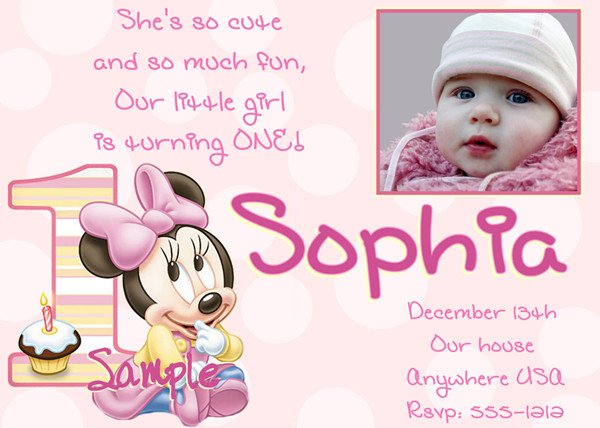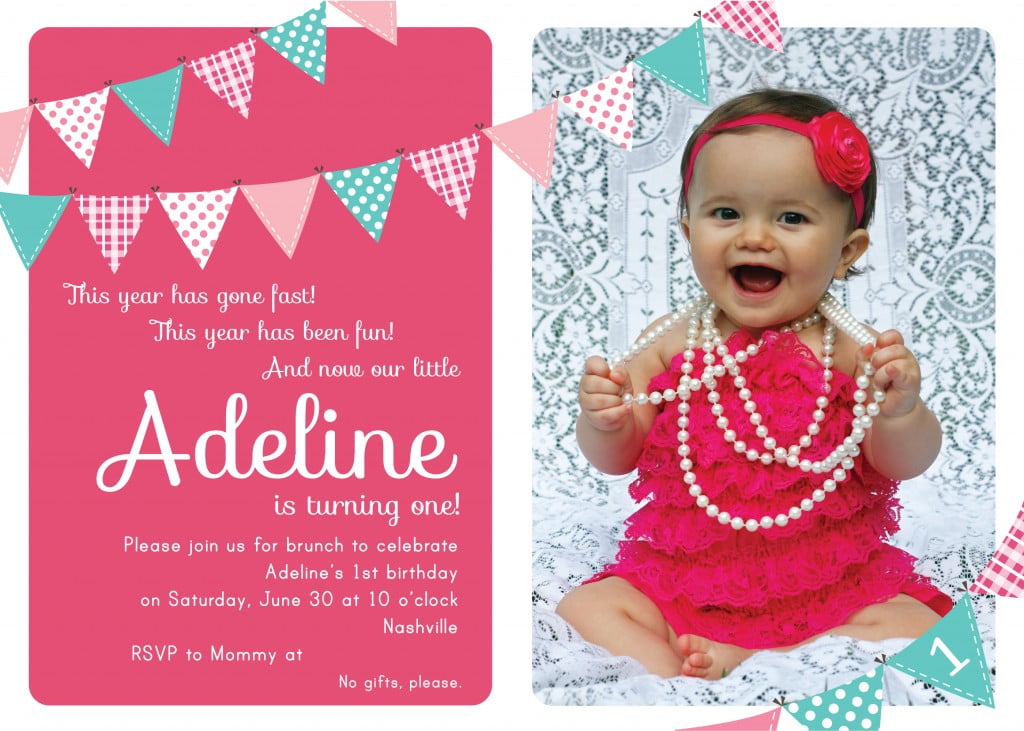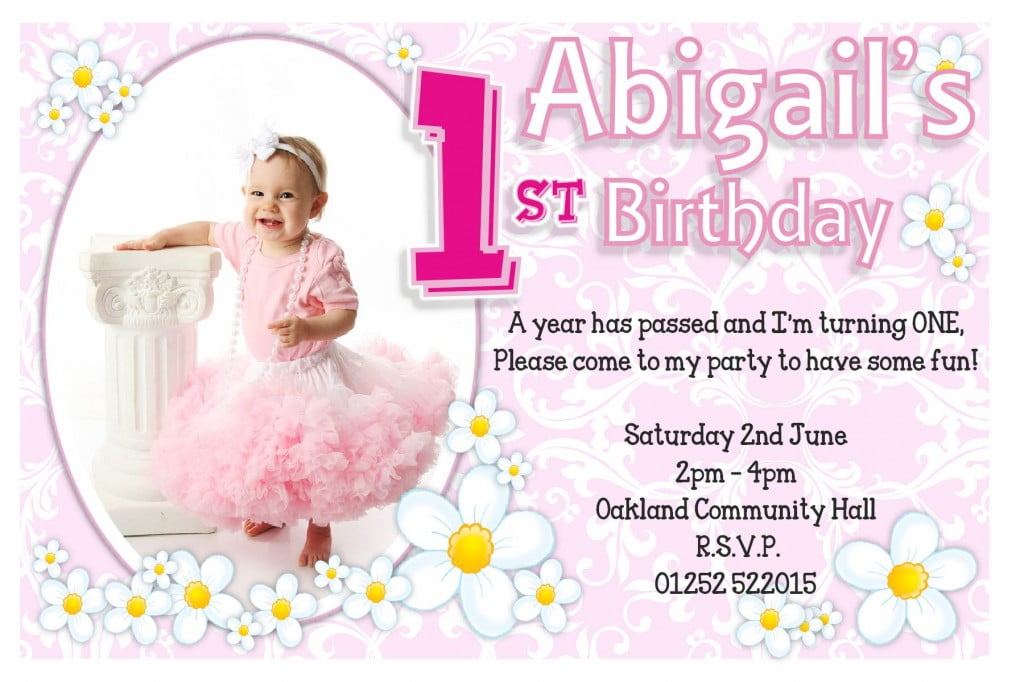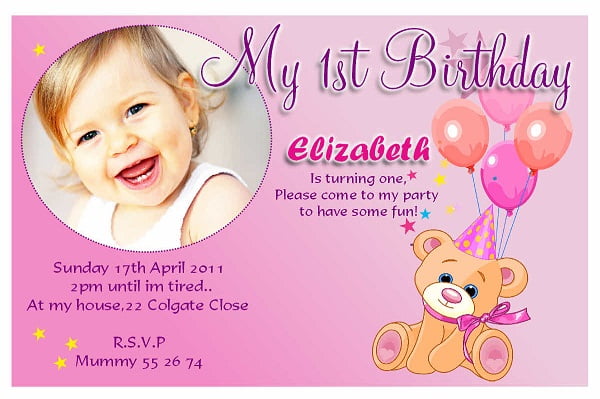 A Polka dots invitation also works best for your first birthday party. Cute Minnie mouse invitations is great too. If you don't want to use themed party, you can use some good color variation. Just go to photo lab and ask them to create nice invitation for your daughter. Here are some good colors for your 1st birthday invitation for girl : yellow, green, purple, blue, pink.
Now, attach your girl's photo on the invitation. Make sure that you left some space for your party details such as time, date and place. You can pick a picture or two of your one-year-old girl, and put on them. Happy birthday, little cutie…