Black And Gold 50th Birthday Invitation Templates – Editable With MS Word
The good news is, today we're going to learn on how to make our own invitation card, and all the materials have been provided from us, and by using our Free Design Template, you will get six different design and they are editable with Microsoft Word though. You don't need to worry about how you can get those templates, because I've already made a couples for you. (see below)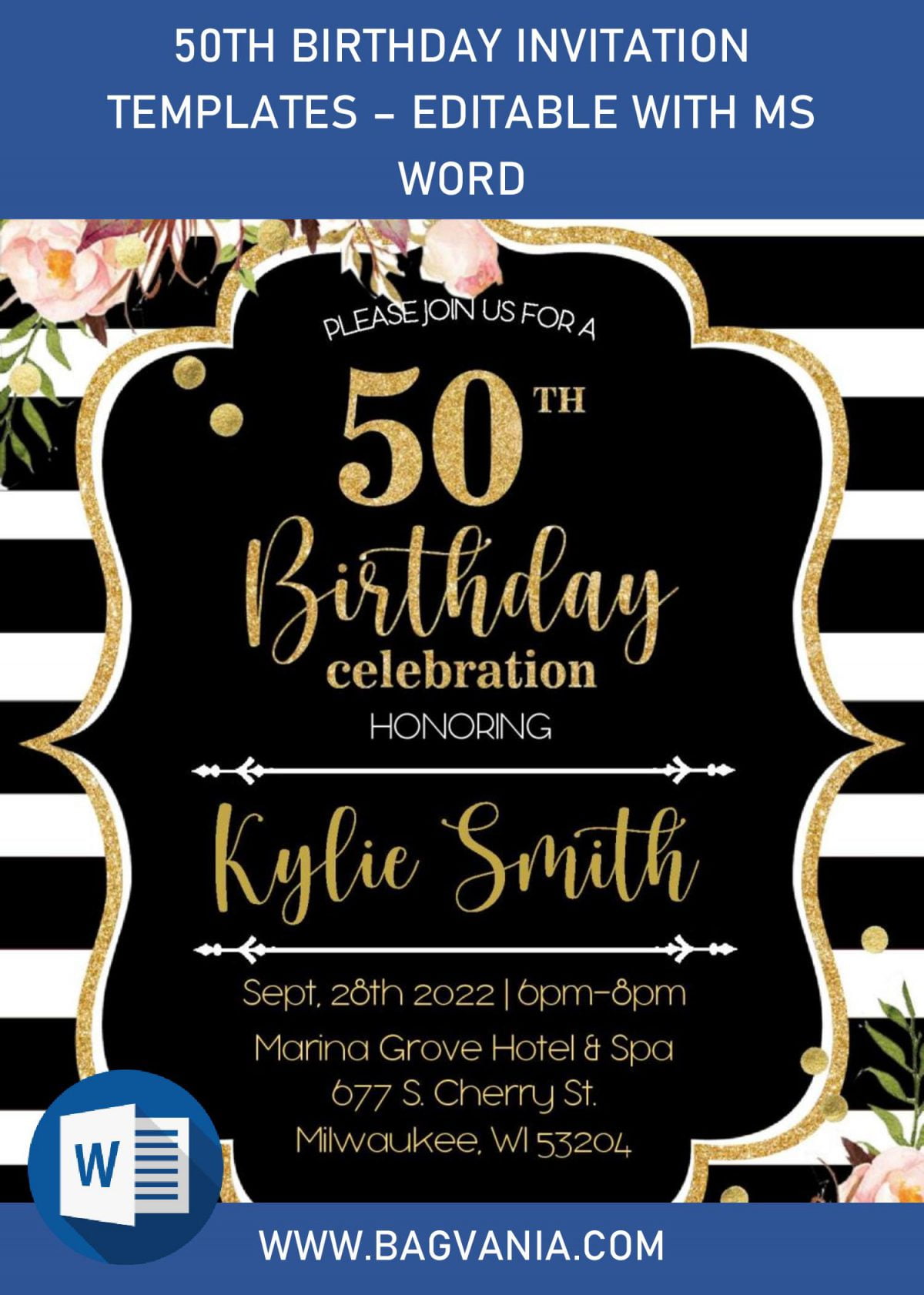 This template has such mesmerizing designs. It was colored in black, and on top of them, as we can see, there is a dazzling Gold-finished Bracket Frame, to accommodate every information about your upcoming party. Last but not least, you will also get a couple of "Floral" decorations on it. What a beautiful way to gain attention from your guests, isn't it?
For those of you, who isn't that familiar with any editing session before, I've made a couple tips for you, at the end of the article. So, go check it out, folks.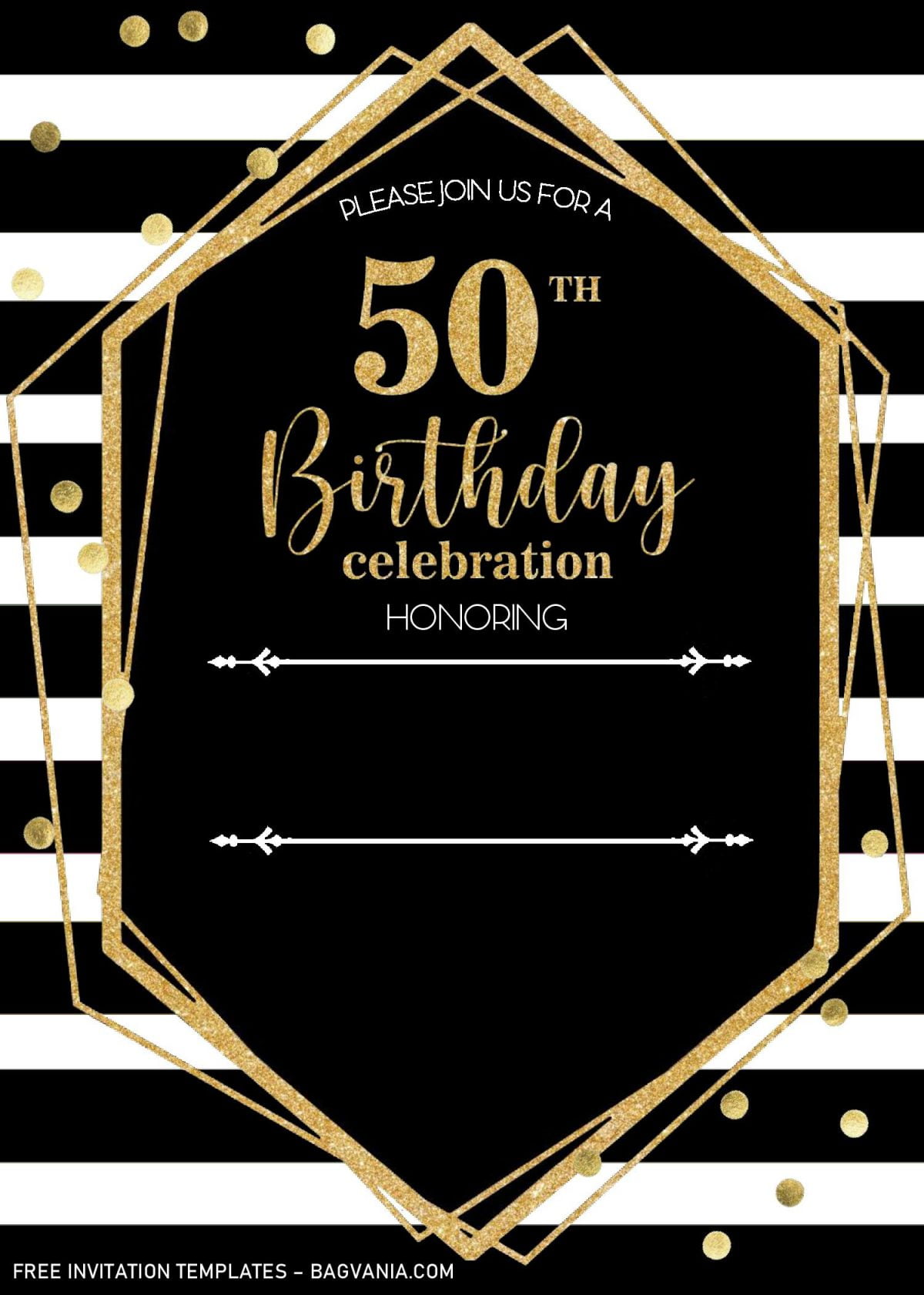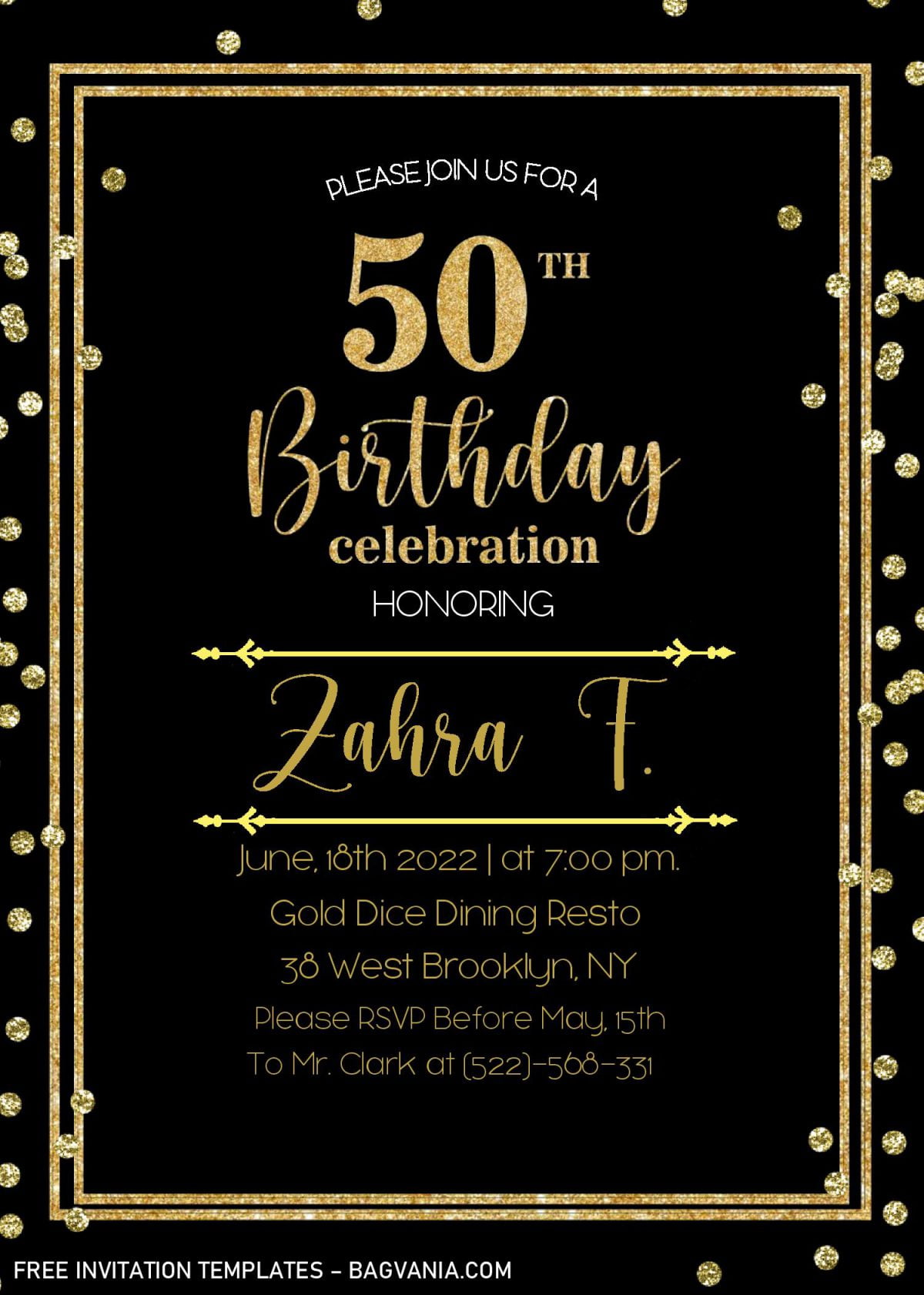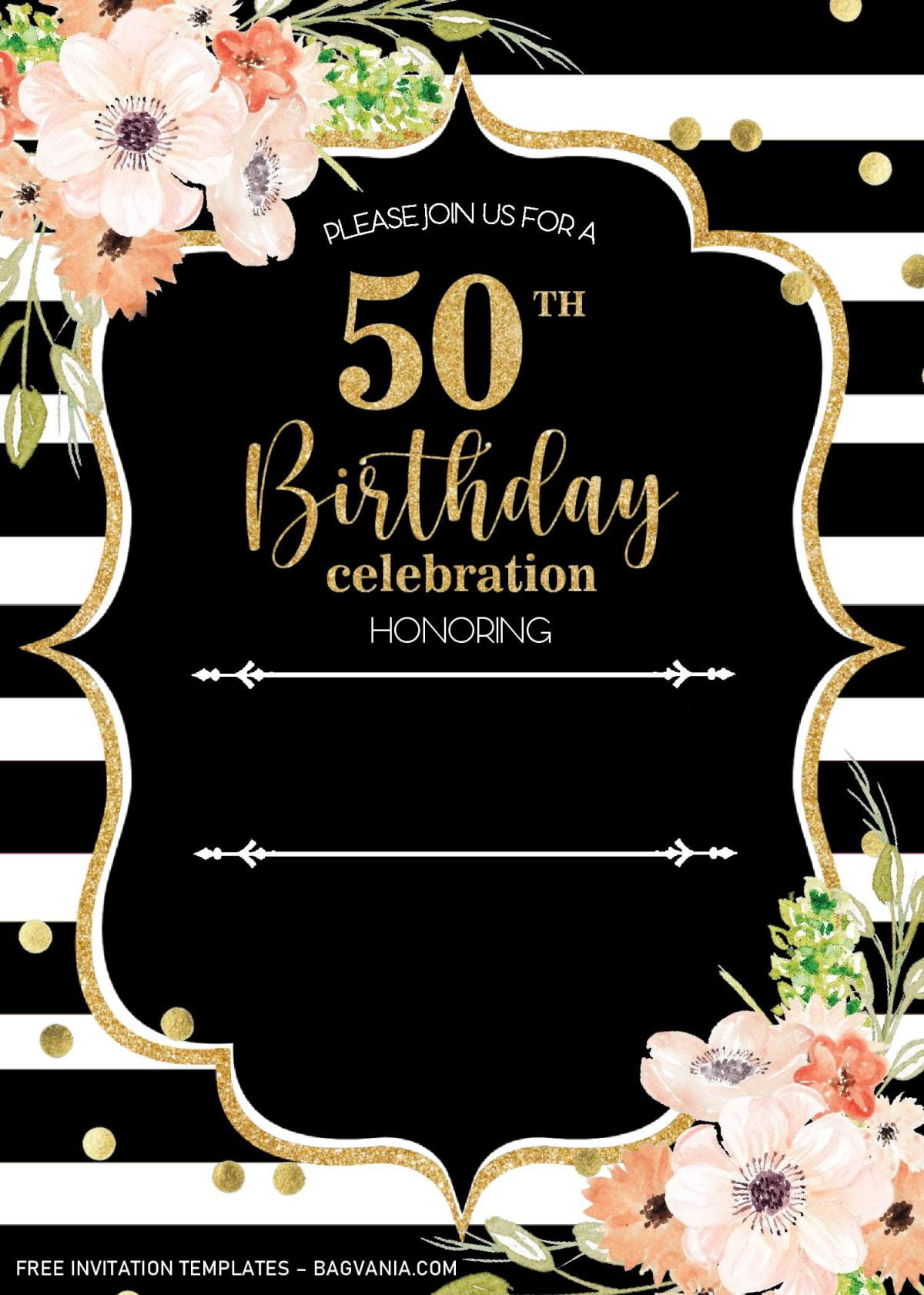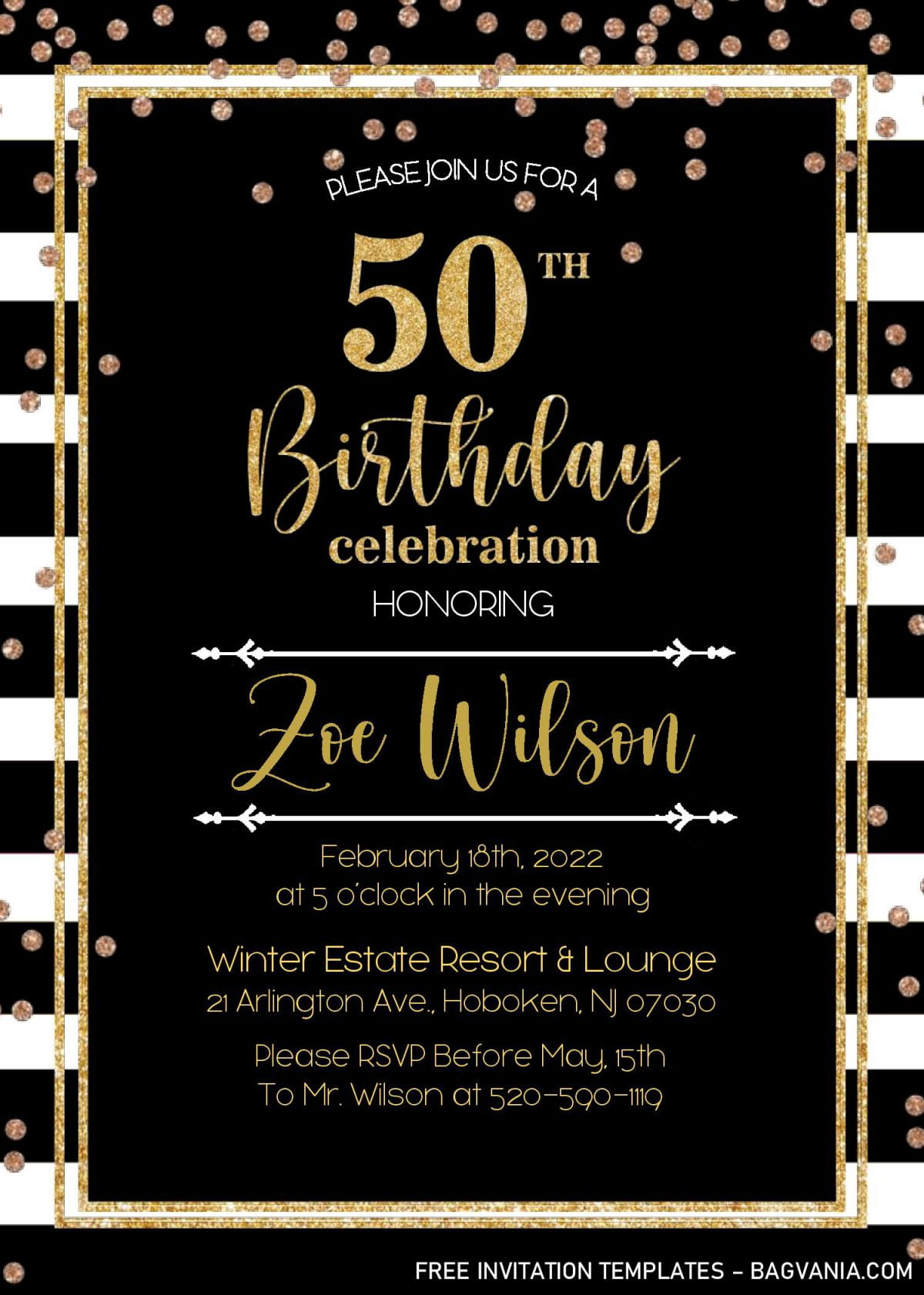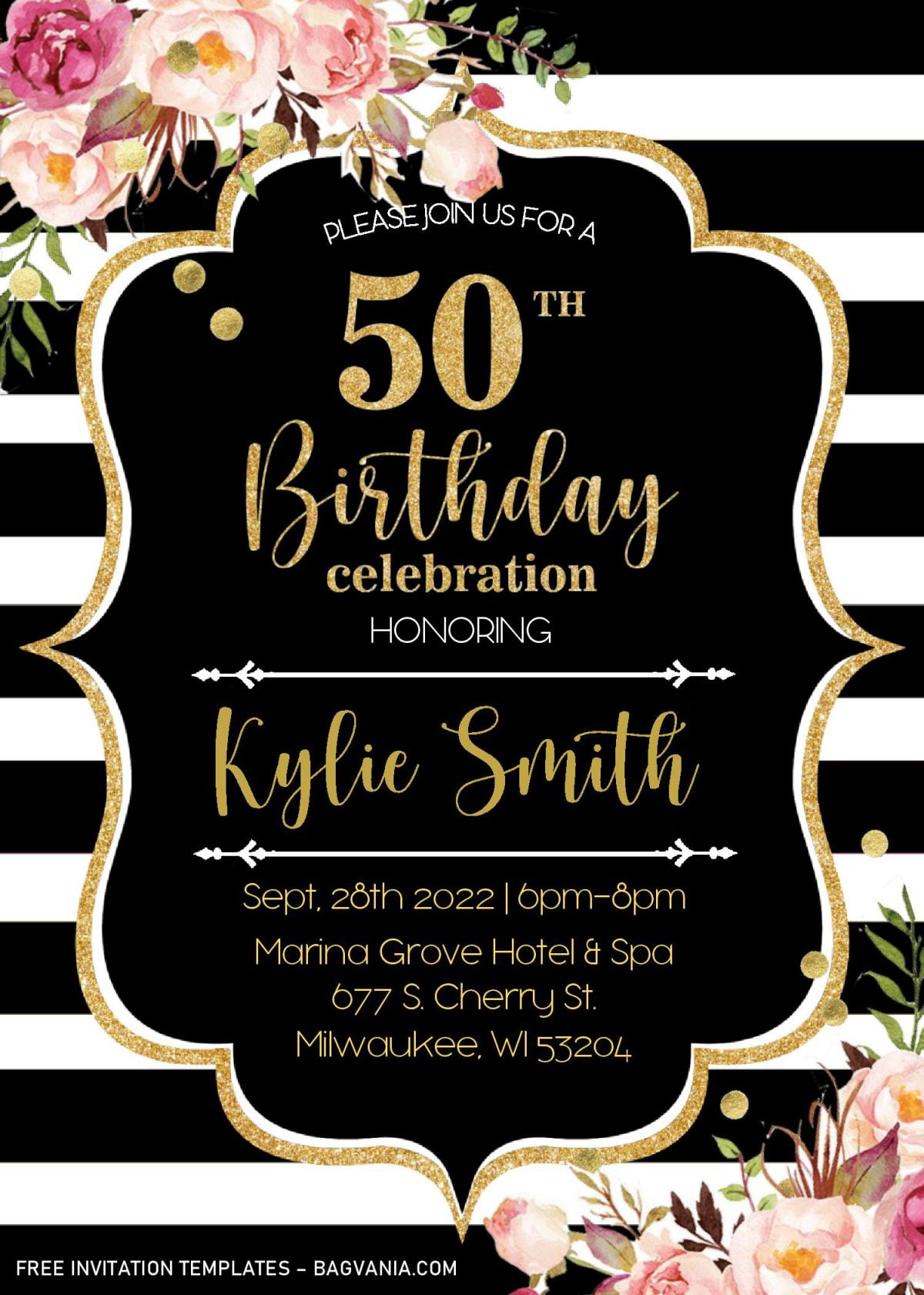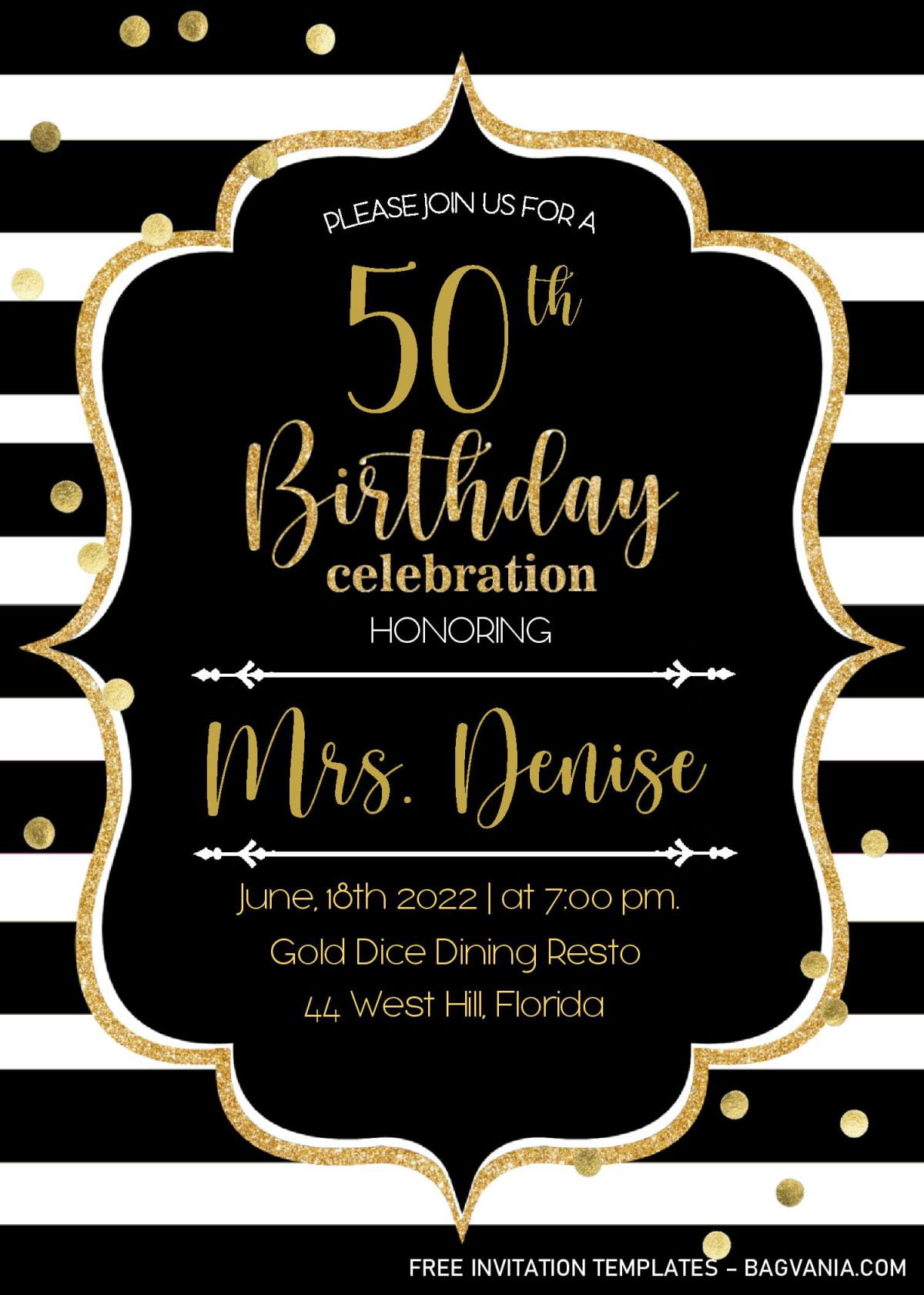 How to Download
Click the download link above (Blue-highlighted Text).
Wait a moment, and you're going to see G-drive page.
Now you should be seeing the "download" button, with Red color on it.
Click that, and locate where the file is going to be saved in your device.
Tap "Enter" to start the download process.
How to edit
First Step

Extract the file using WinRar/7zip.
Open the "Fonts" folder, double-click each of them and install it.
After that, you can open your Microsoft word app, and open the file (Template).
Basically, all the provided texts were written inside "Text-box", so if you're going to add additional text, you'll need to insert another text-box for that.

Second Step

What should I do? Go to the Insert menu > Text Box, and then select one of the pre-formatted text boxes from the list, select More Text Boxes from Office.com, or select Draw Text Box.
To add text, move your mouse pointer and click the inside of the box and type or your paste text.
To move it somewhere else in your document, just position your cursor on the edge of the box until you see a four-headed arrow, and then you can drag it wherever you want.