Boho Sweet Sixteen Invitation Templates – Editable With MS Word
Hello. If you missed the last two posts, you can find that, here. I've made two different invitation card template for you, so don't miss it out. Okay, as for today, now we have these lovely sweet invitation card, for your Sweet Sixteen birthday, and it has beautiful Exotic Boho chic design. If you don't know what that is, Boho is a style of fashion drawing on various bohemian and hippie influences, this gained so much popular, when the Hollywood celebrities, such as Sienna Miller and Kate Moss picked it as their favorite outfits.
So, what do we have here? it will boost your "style" preferences to the next level. As it combines the Exotic looks from Boho chic style, along with the latest trend on the market, which is "Modern & Minimal design". First thing first, you will be amazed by how beautiful the Boho Feather is, you will get them in nice, vibrant color and design. There will be six different options for you to choose, you can either choose the one that has Gold Ellipse Frame with a pair of Feather, or all Feather setup and so forth.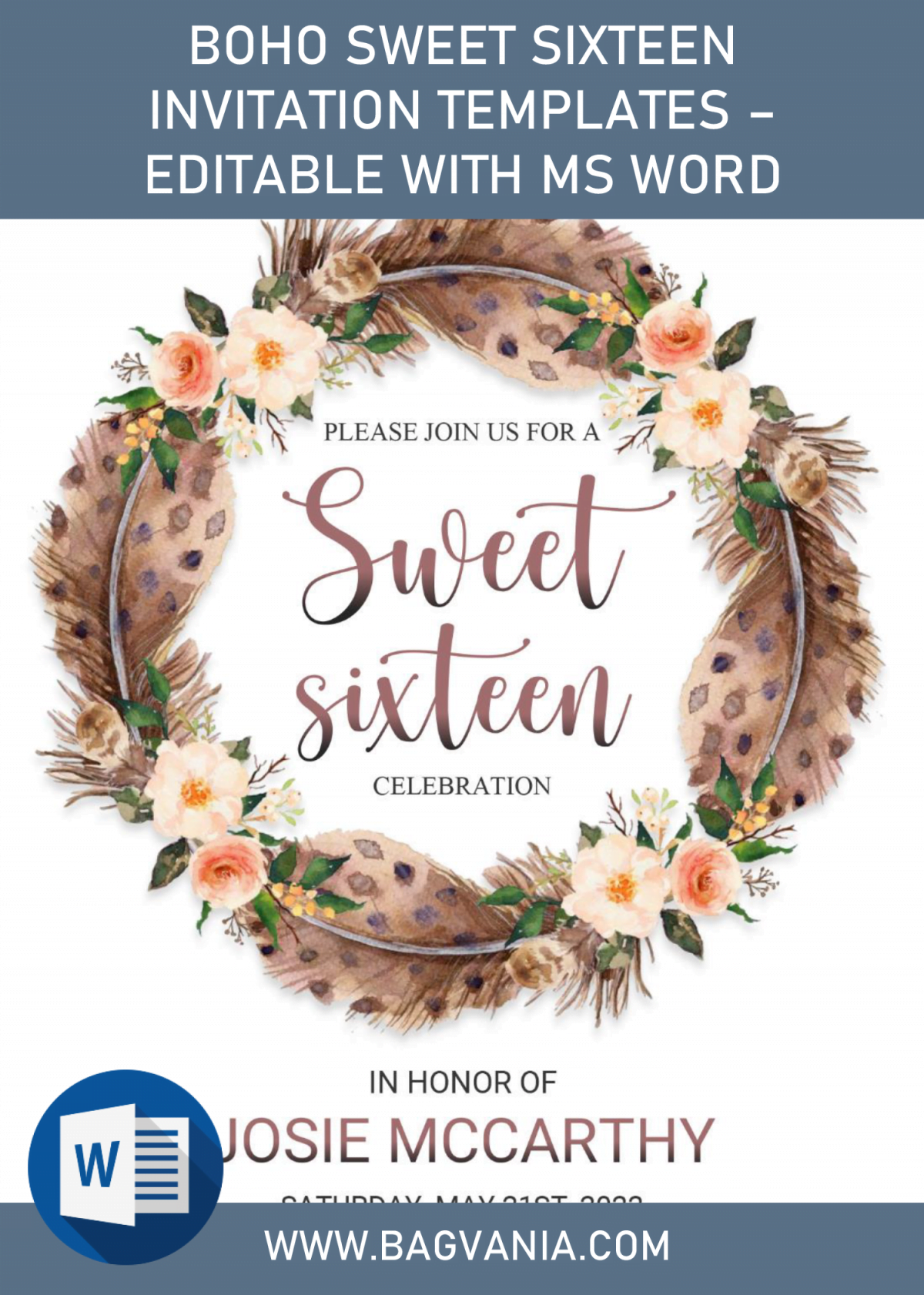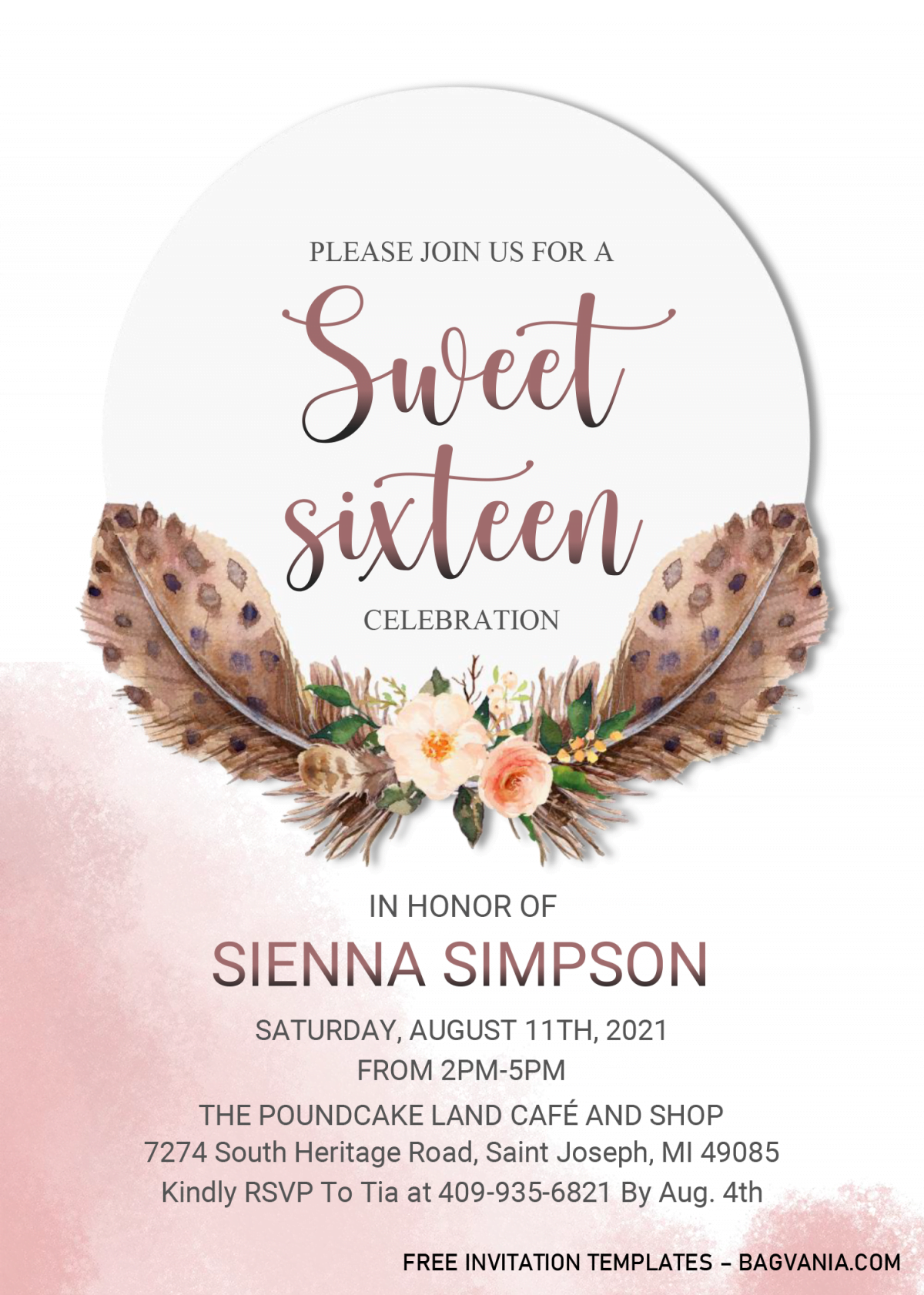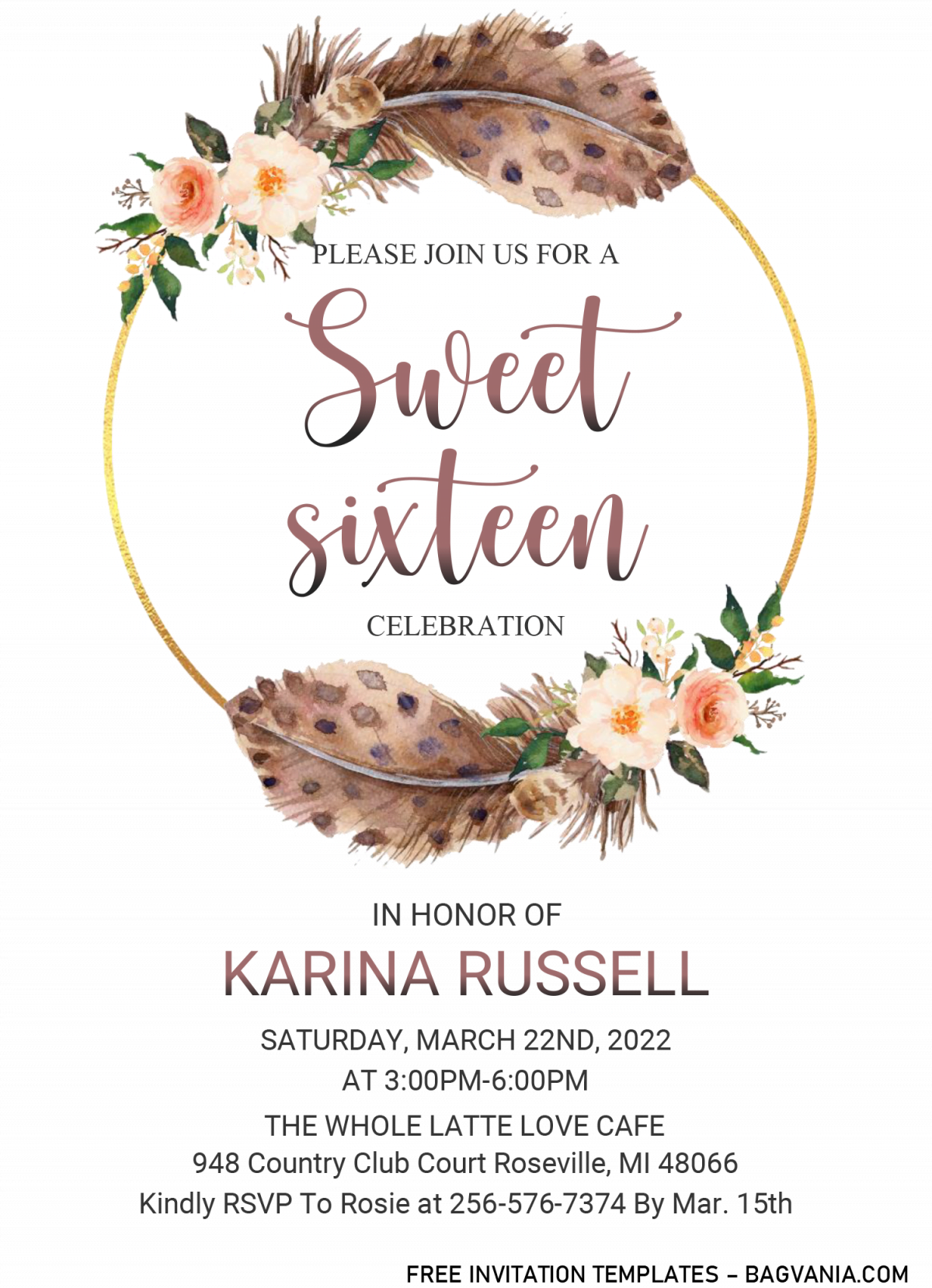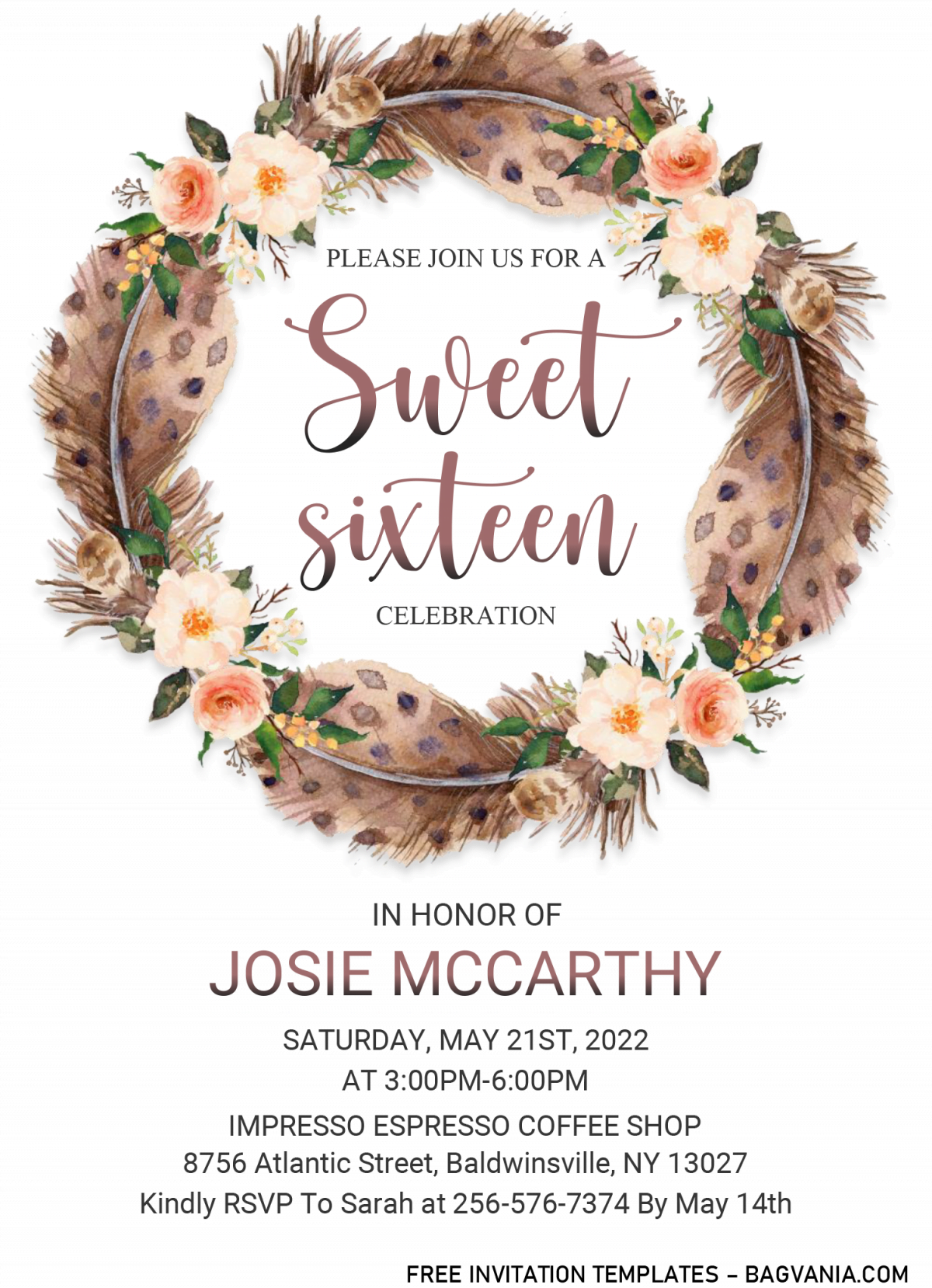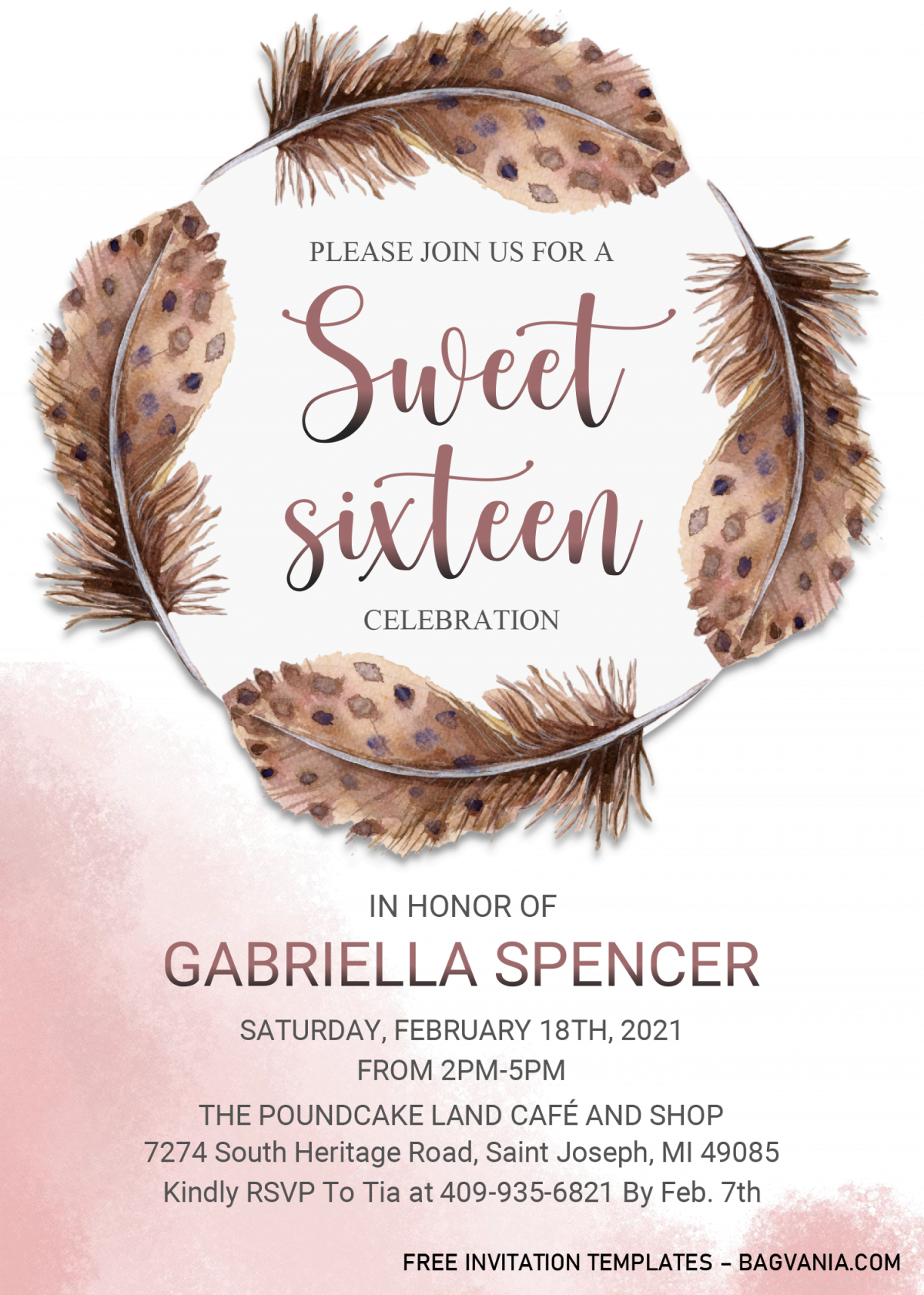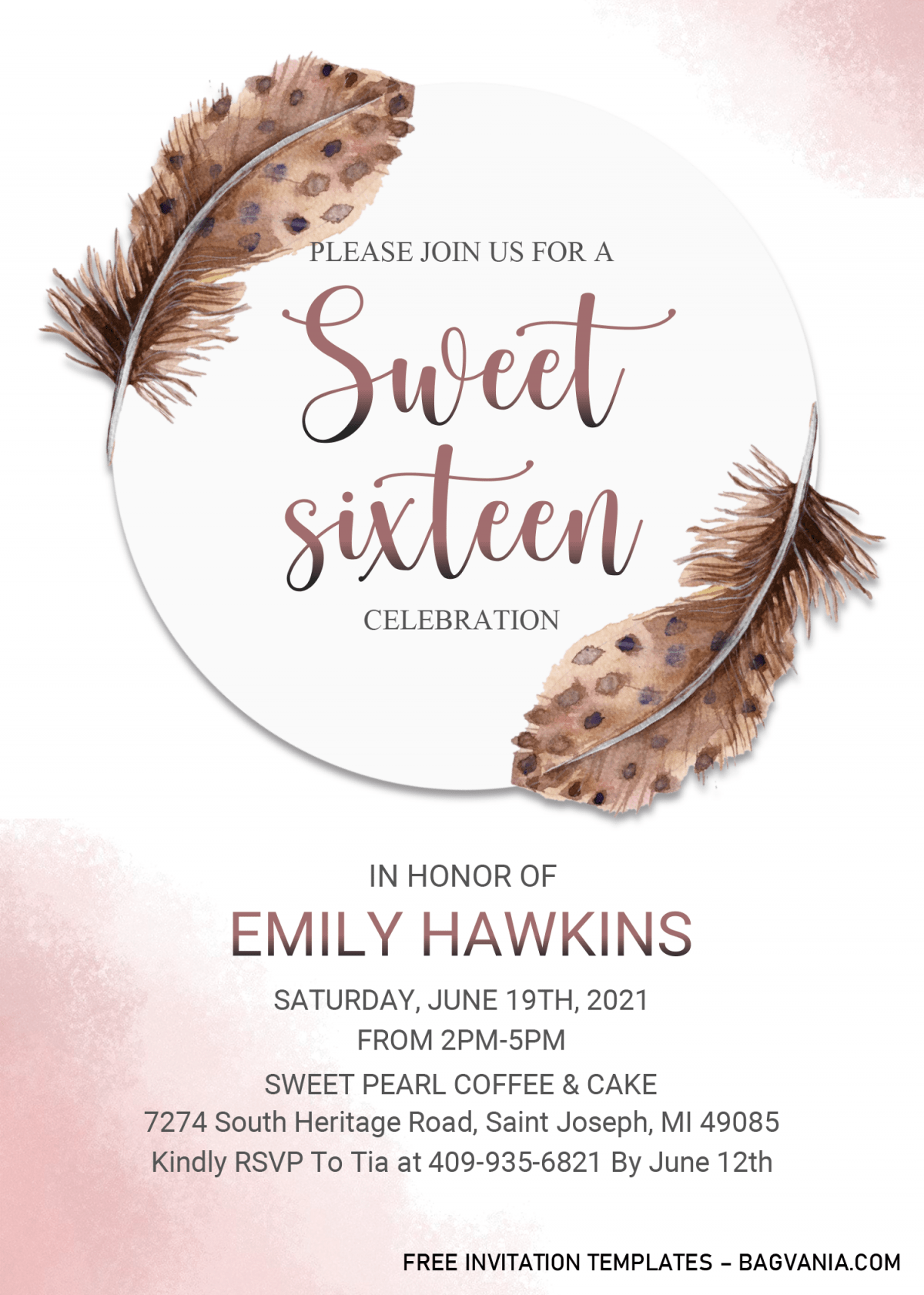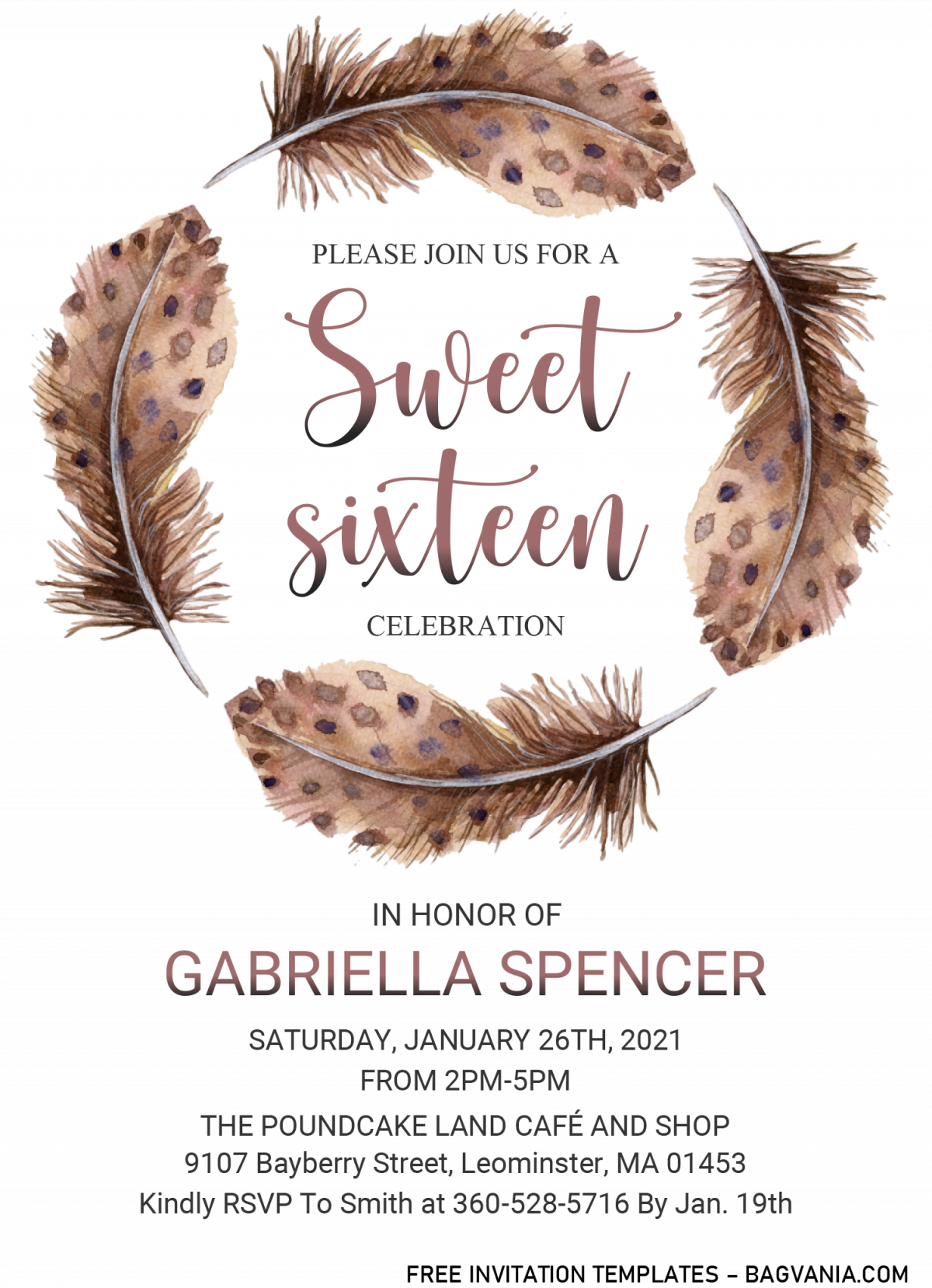 How to Download?
First of all, you will see the download button above this text, click that button and Google Drive will soon appeared, then click download.
Locate the destination folder, or just leave it as it is. Then "Enter" to start the download process.
Please note this, all files/materials have been included in that package, so once it's finished, unpack the file first and install all provided fonts.
How it Works
Insert your text (Information) to the template, you need Microsoft Word 2007 or the above version. It's editable with Ms. Word, so don't worry about that.
Once you done with editing, you can find a little information about Printing paper you'd like to use.
My best recommendation is Card-stock paper, why? The value of this thing is better than the other, as it has good durability and also has bunch of different finishes (Matte, Glossy, Glitter, and so on).