Cars Birthday Invitations Ideas
Lightning McQueen, popular Disney's Cars character, every kids love him and the entire Cars family! Many children would love to invite their friends for his Cars birthday theme. Rather than buy expensive Cars invitation, there are so many way to create your own or order cheap Cars birthday invitation. Creating your own Cars invitation is a great way to improve your child's creativity and spend quality time with them. You can make them online or create by using Photoshop program.
The Disney Family website provide crafts, food recipes and any theme about their movies, especially Cars. Of course they don't have a printable birthday invitation, but visiting Disney Family website can give you clear ideas about your invitation. You can adapt some crafts , like lightning bolt key chain, Lightning McQueen toy car, or a Guido bookend template. You can also print Radiator Springs map, then cut and glue the McQueen, Guido and Tippy tractor side by side. You can start write your party details behind it.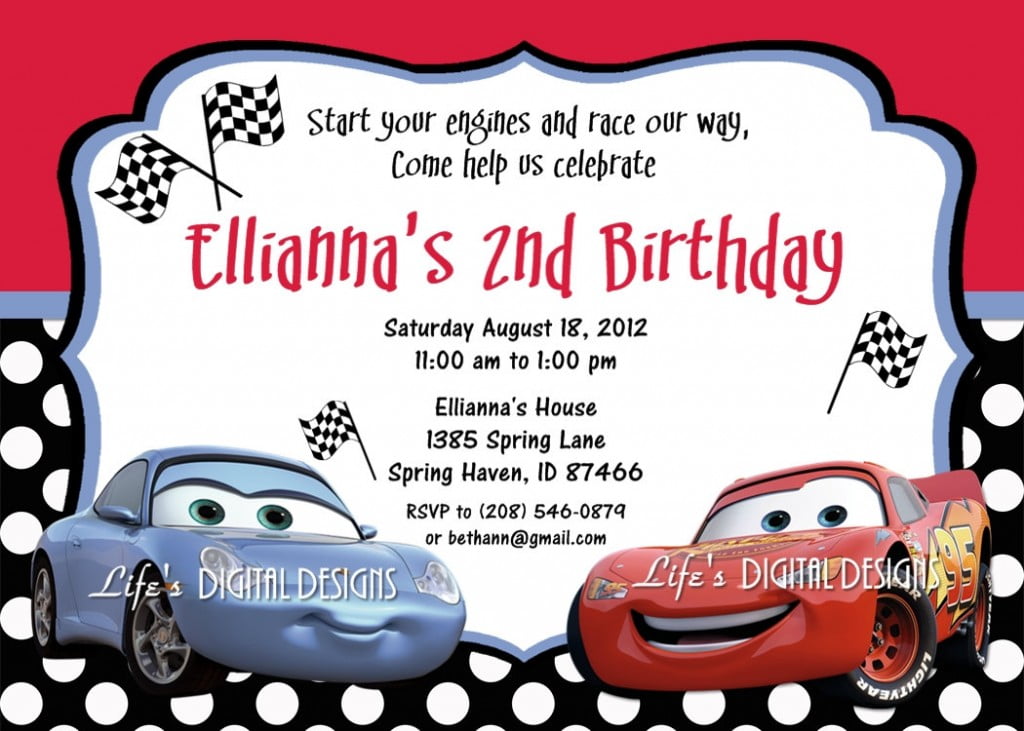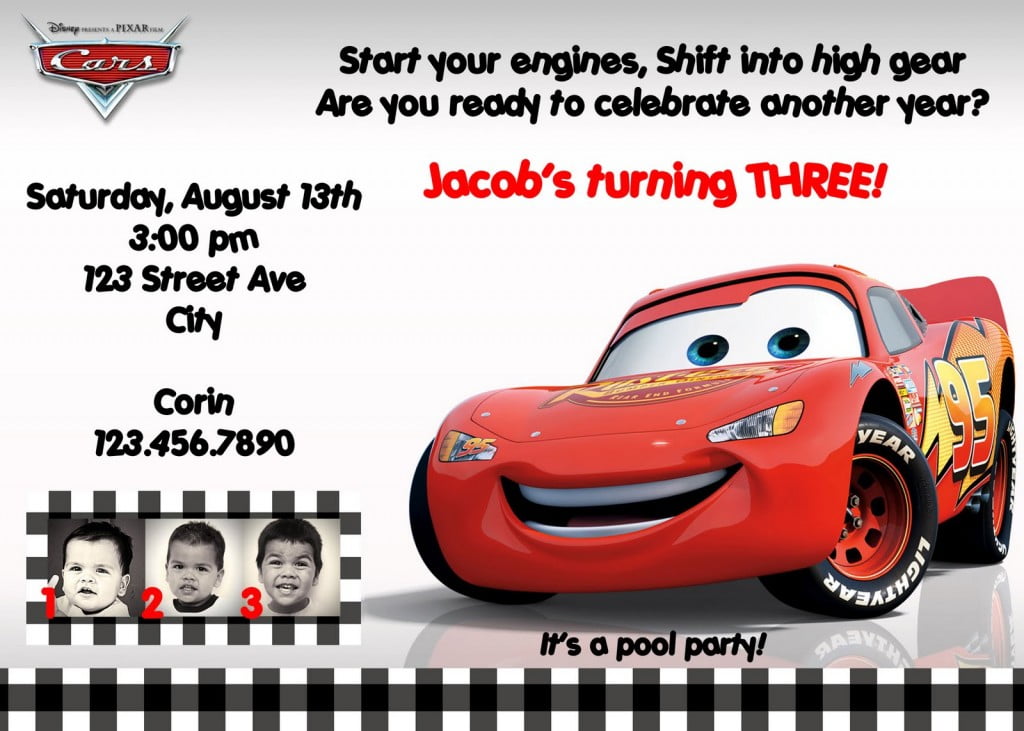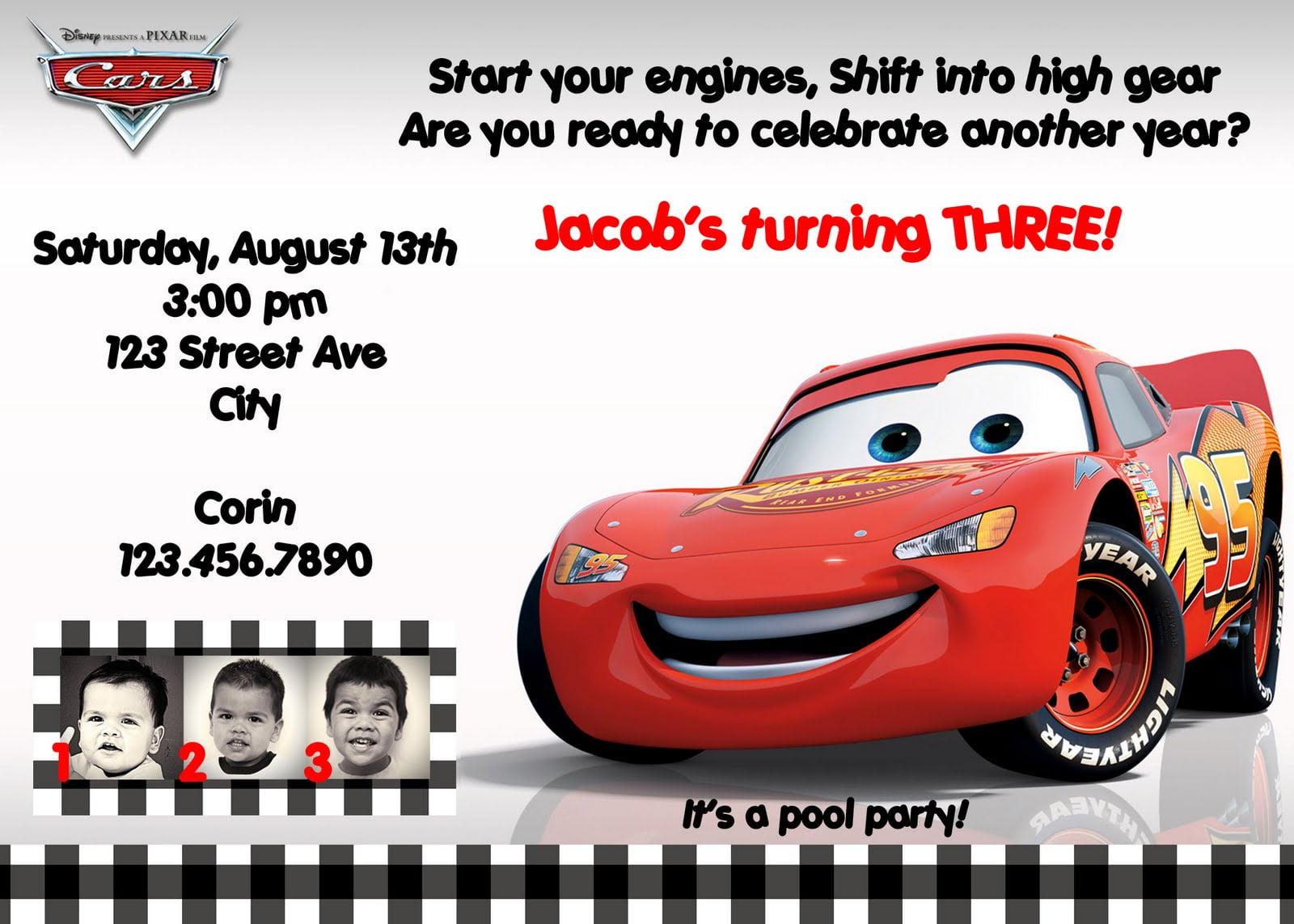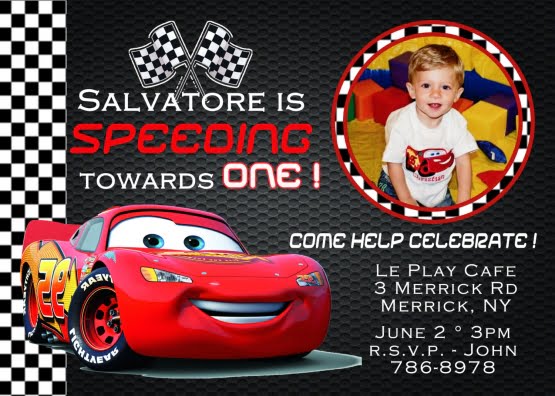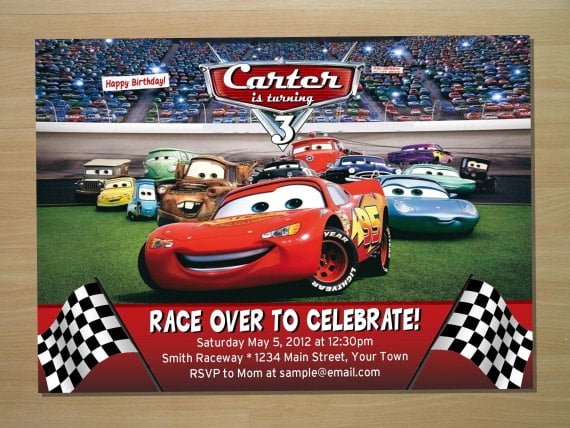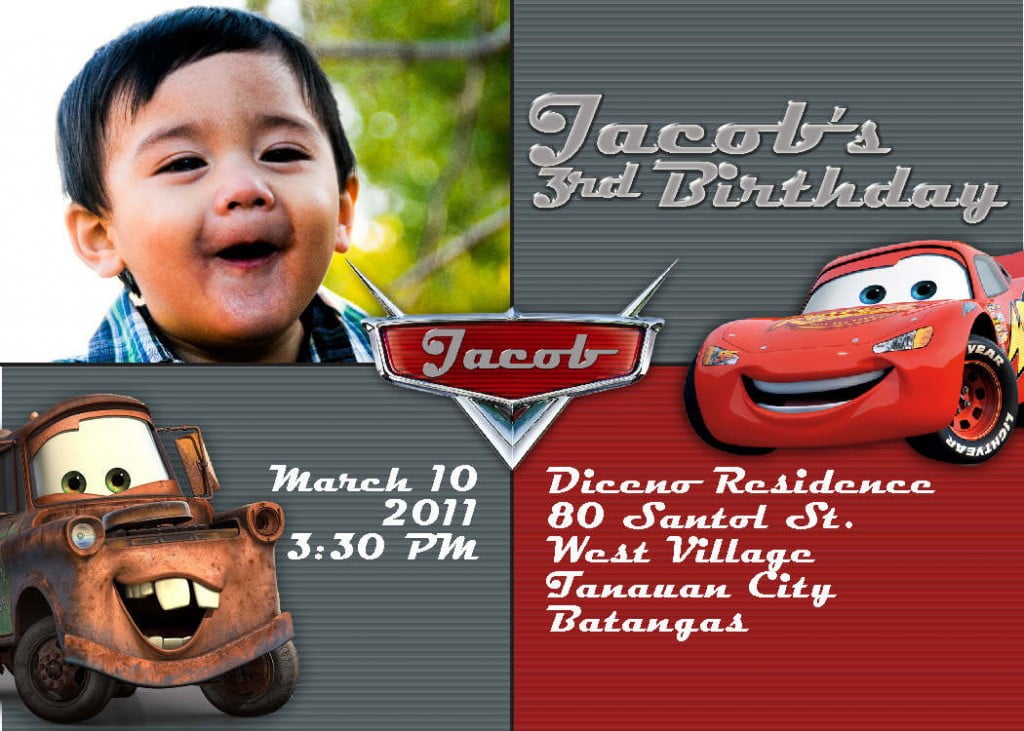 If you're able to operate Adobe Photoshop, you can visit Disney Magic Artist where you can color various Cars character and you can print it. When you're opening a PDF file, you can take a screenshot the Cars images and place it into blank document on Photoshop. Crop and resize the McQueen or any characters and use the images that fit your ideas. Type the text for each invite.
There's always a simpler idea, if you can't applying any of those ideas, you can draw a circle track, or oval-shaped track, glue McQueen on the track, so it looks like the cars are racing around the track. Write down your party information clearly about the time, date and location.