Every little girl wants to be a princess. Most girls love Disney Princess like Cinderella, Princess Snow White, Aurora, Ariel, Jasmine and etc. Your job is make her dream come true. The dream is starts from the invitation. First of all you should decide, what's your Disney party theme and who the princess is. If your daughter want to be Princess Jasmine, then Middle-East theme would fit for you, if she want to be Princess Snow White , a Fairy Tales theme would perfect. So, first decide your party theme.
Celebrating a Disney Princess Birthday isn't cheap birthday party. That's why you can buy cheap princess birthday invitation or create your own princes birthday invitations to save your money. Creating your own invitations will save the money, improve your child creativity and spend quality time with you. First of all, decide the princess, after that you can find the images through the internet. You can use keywords like "Princess Cinderella", "Princess Snow White" or Disney Princess Wallpaper.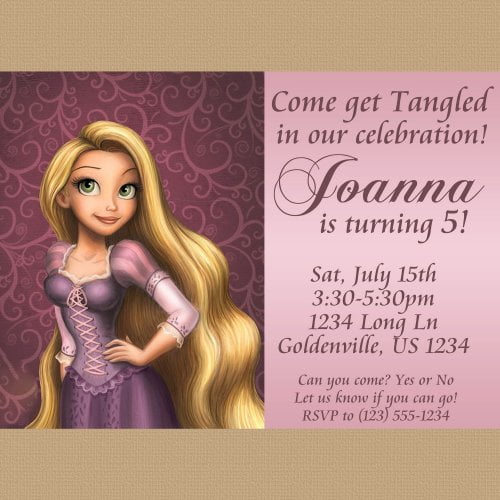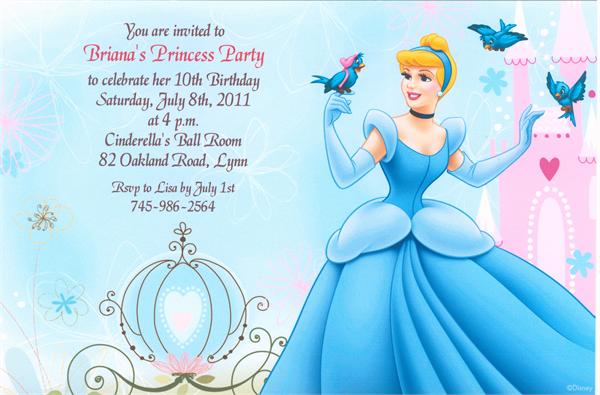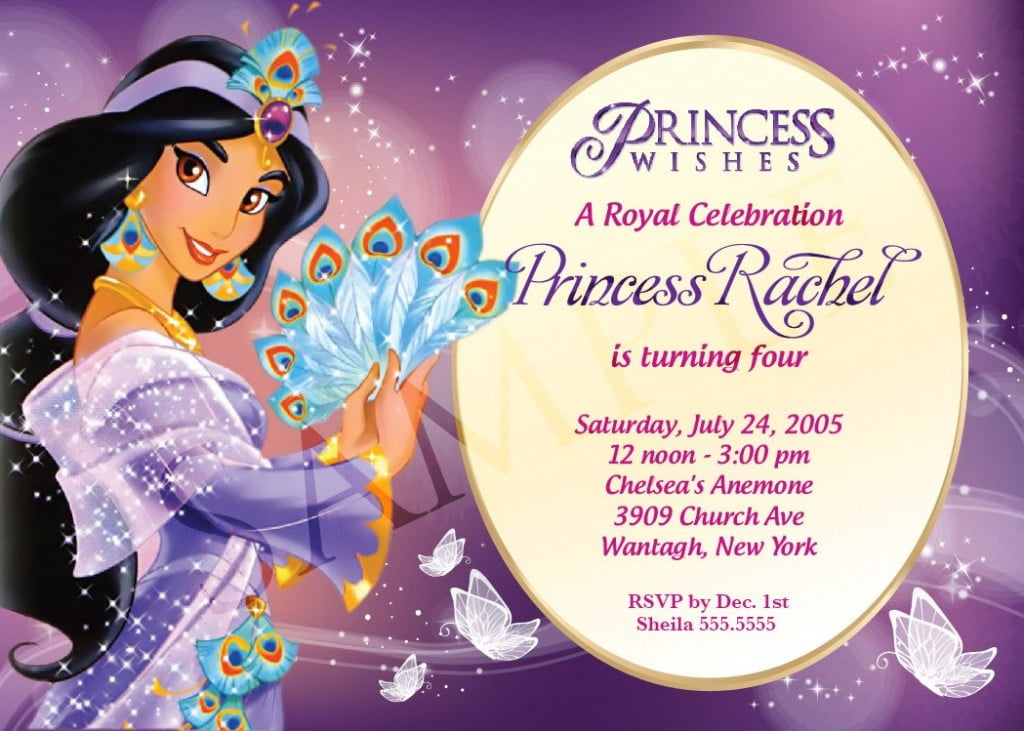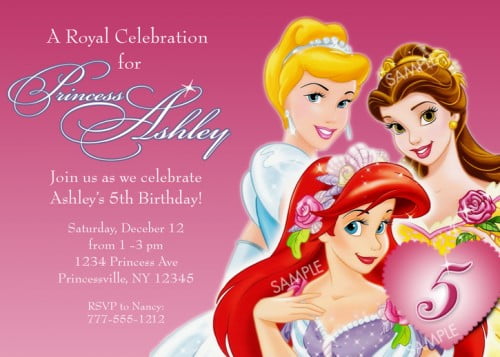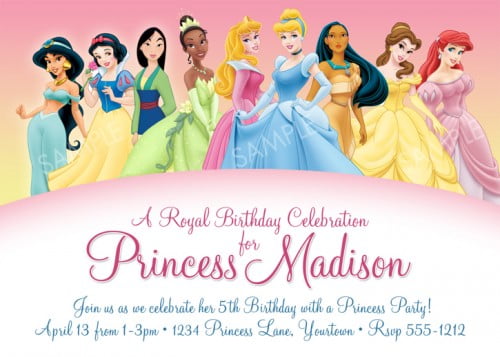 Now, Save as the images into your computer. If you're able to use Photoshop or another image processing software, you can start customizing and creating your own invitations. If you don't have any program, you can print the Princess images. Cut out the images, don't forget to use safety scissors. Now choose plain paper or colored stationary that matches your princess picture or theme. Pink is always a great option for any girls. Cut the paper in half, and fold one of those halves in half. You can glue the princess image on to the front of the invitation. Space some room for writing the invitation address.
Add some glitters, ribbons or lace. You can ask your little princess about her girlie extras. Inscribe a message on the front of the card, such as "You are Cordially Invited to a Royal Celebration.". Inside the invitation, write about your party information, time, date and location. If it need to, you can add some info about party dress code. When it's done, Find a pink or red envelope that fit your special royalty invitations. Your Royal Invitations is ready to be mailed.