Doc McStuffins Birthday Invitation Templates – Editable With MS Word
Hi guys! I'm back again with new design yo. This template was inspired from Computer-Animated series, which is airing on Disney Junior channel. A cute a little doctor at her cute playhouse clinic, who has a "magical touch" when she uses her "stethoscope" to take care all of her stuffed animal and toys. Have you been watching these before? Yup! If you haven't watched it yet, you should have watched it now, sure it's fun to watch! Especially with your kids.
Okay, that's enough for the opening. Let's talk a bit about today's design. By the way, today's design, like what I usually did, it comes with six different designs. Each have their own cute stuff and decorations, such as colorful balloons, mesmerizing hand-drawn stripe on its background, and so forth.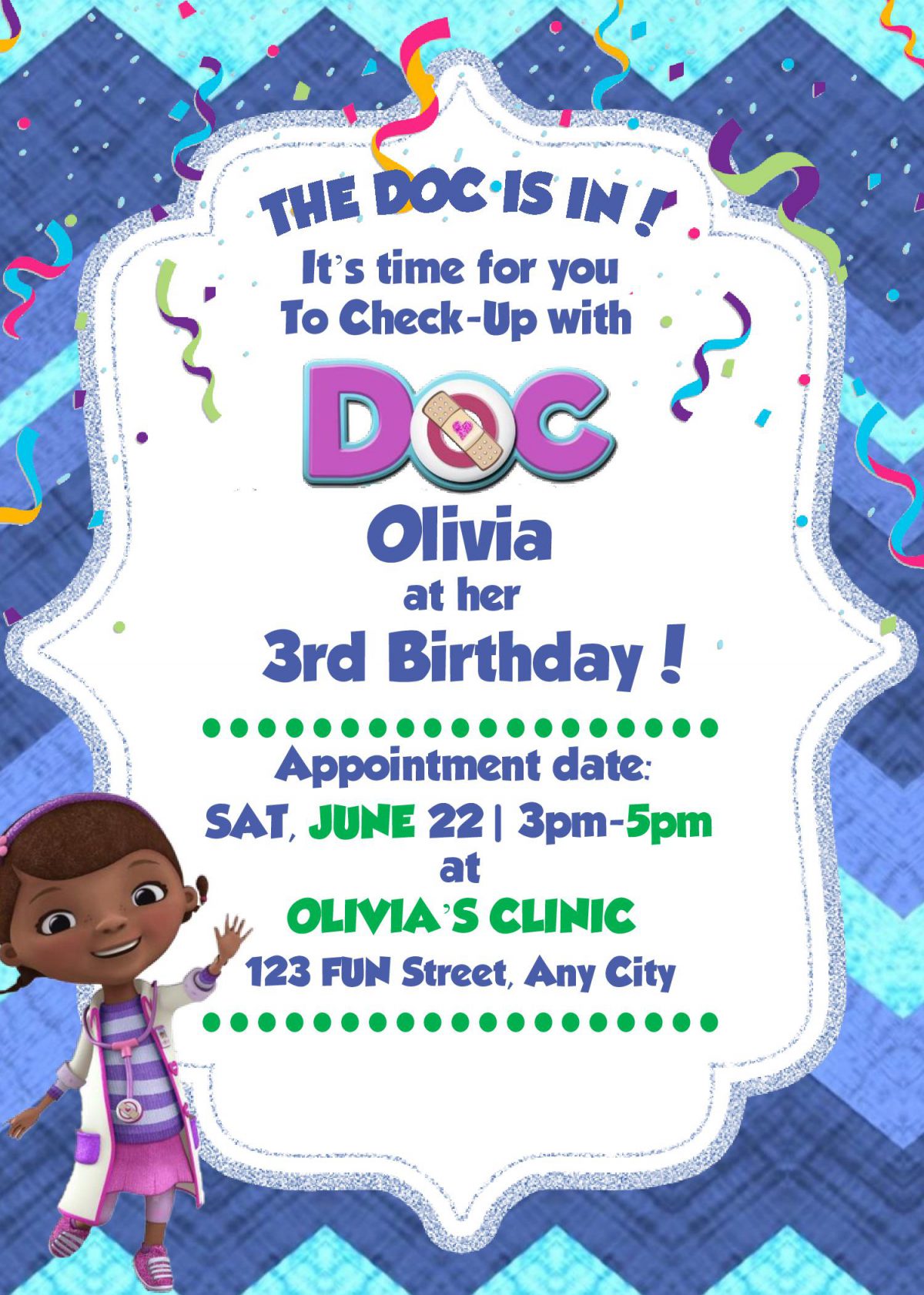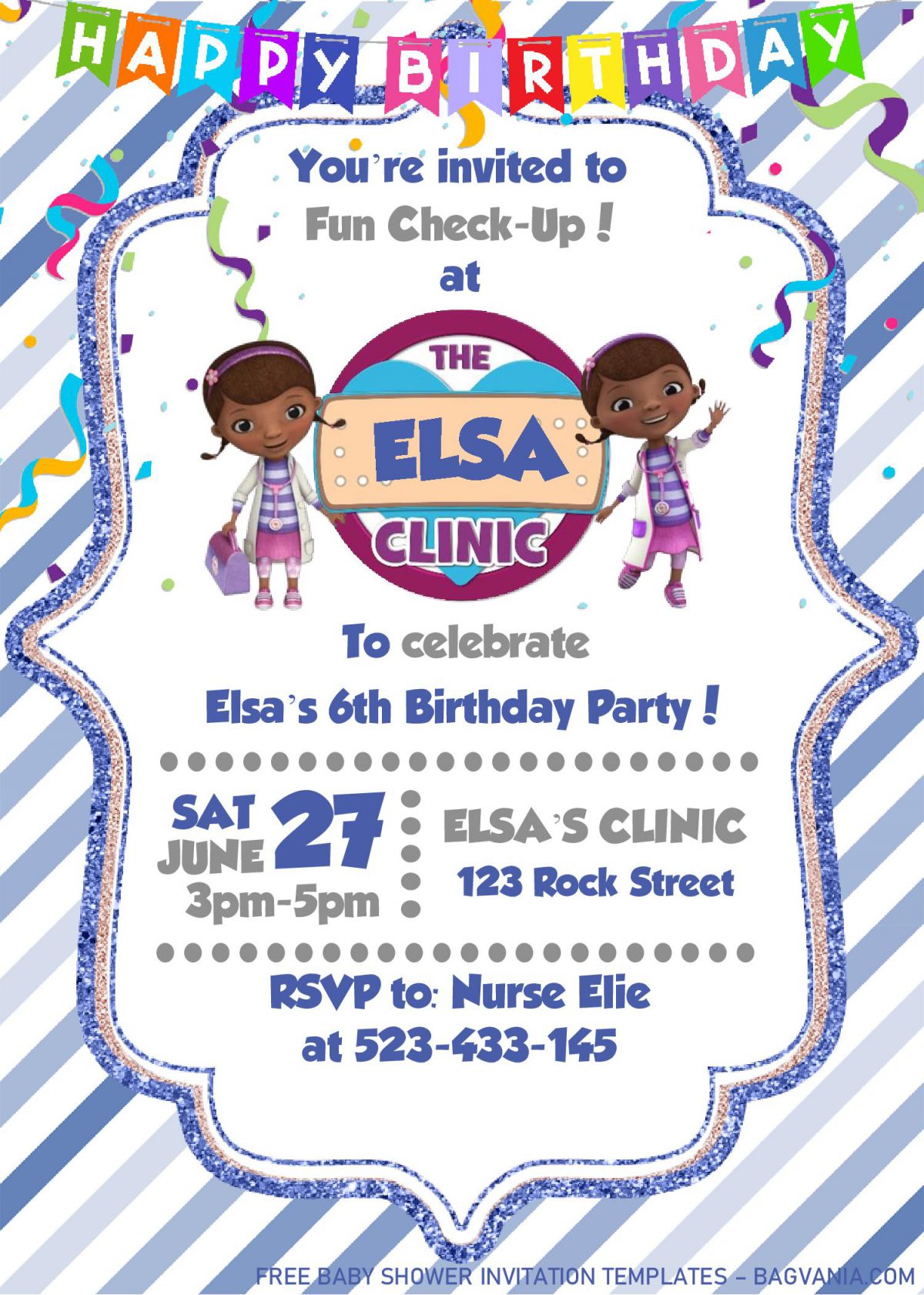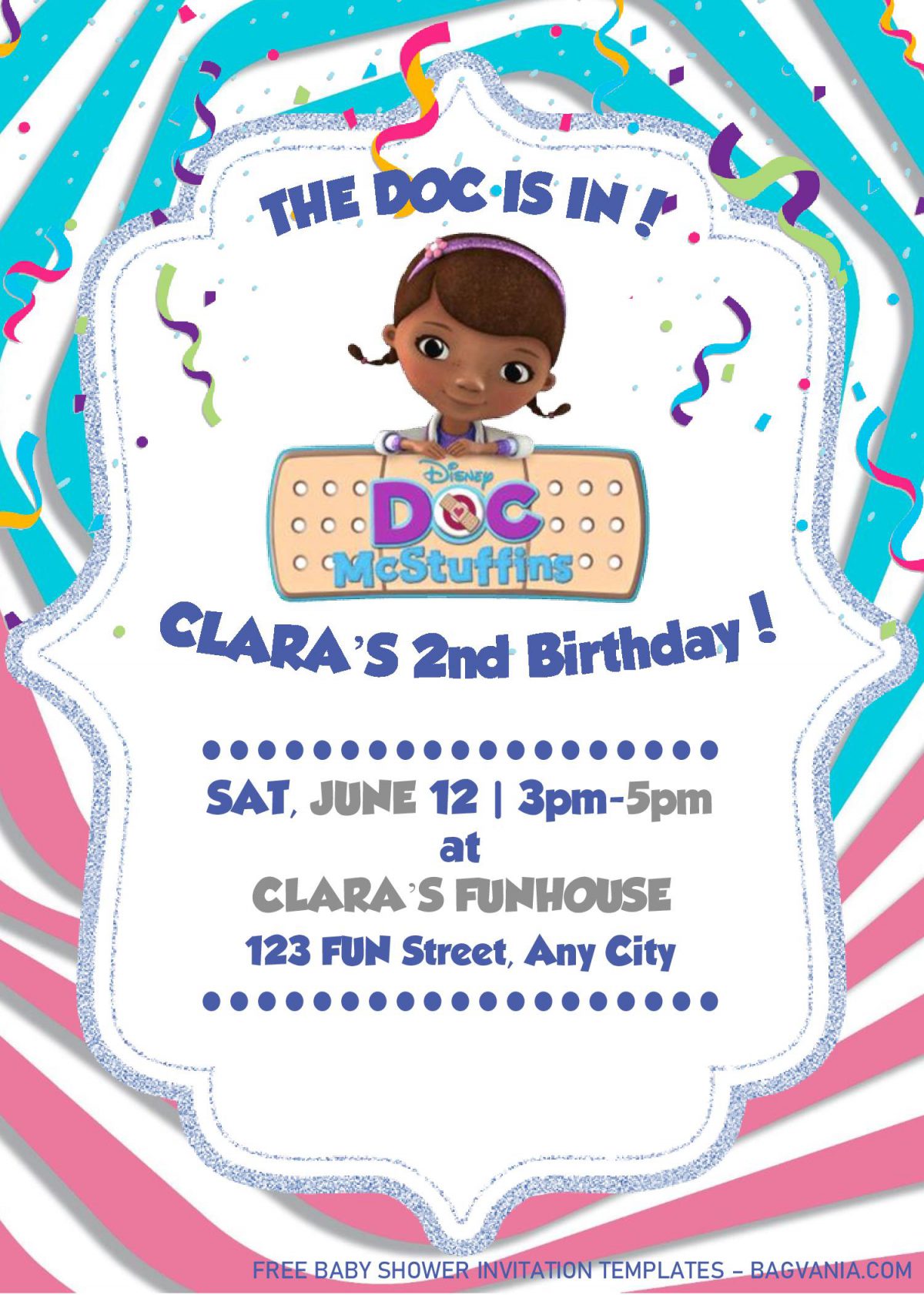 If you're a newcomer to this site, you may not know this one, starting out from last week, any templates in our site will have featured Docx file, it would be easy for you to customize it, 100% editable with Microsoft word, folks. The entire card will be customizable, from the top to the bottom, you can replace all its words, colors, and even changing its font with your own favorite style. What's the app? Oops! You only need Microsoft Word to be able to edit the file.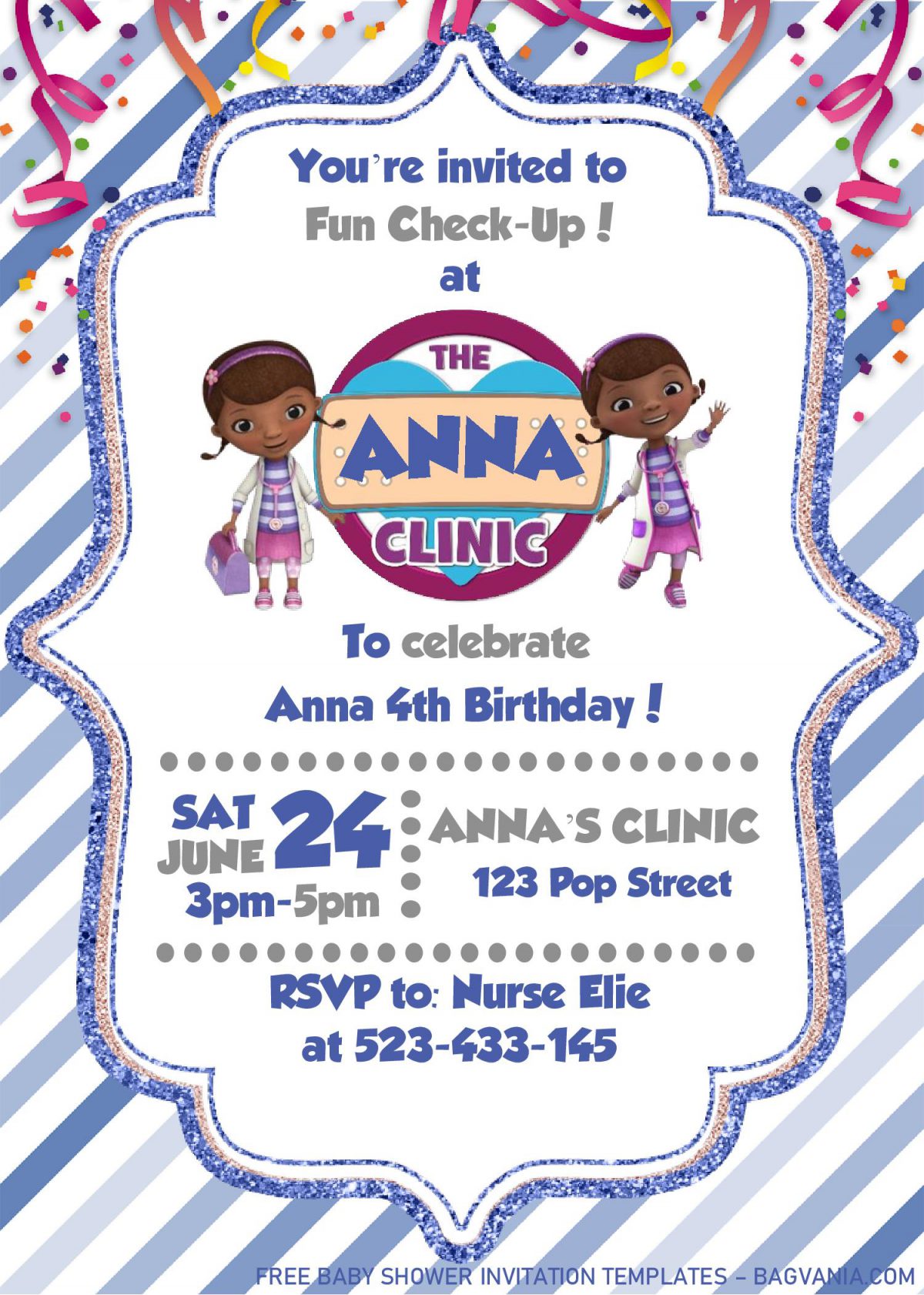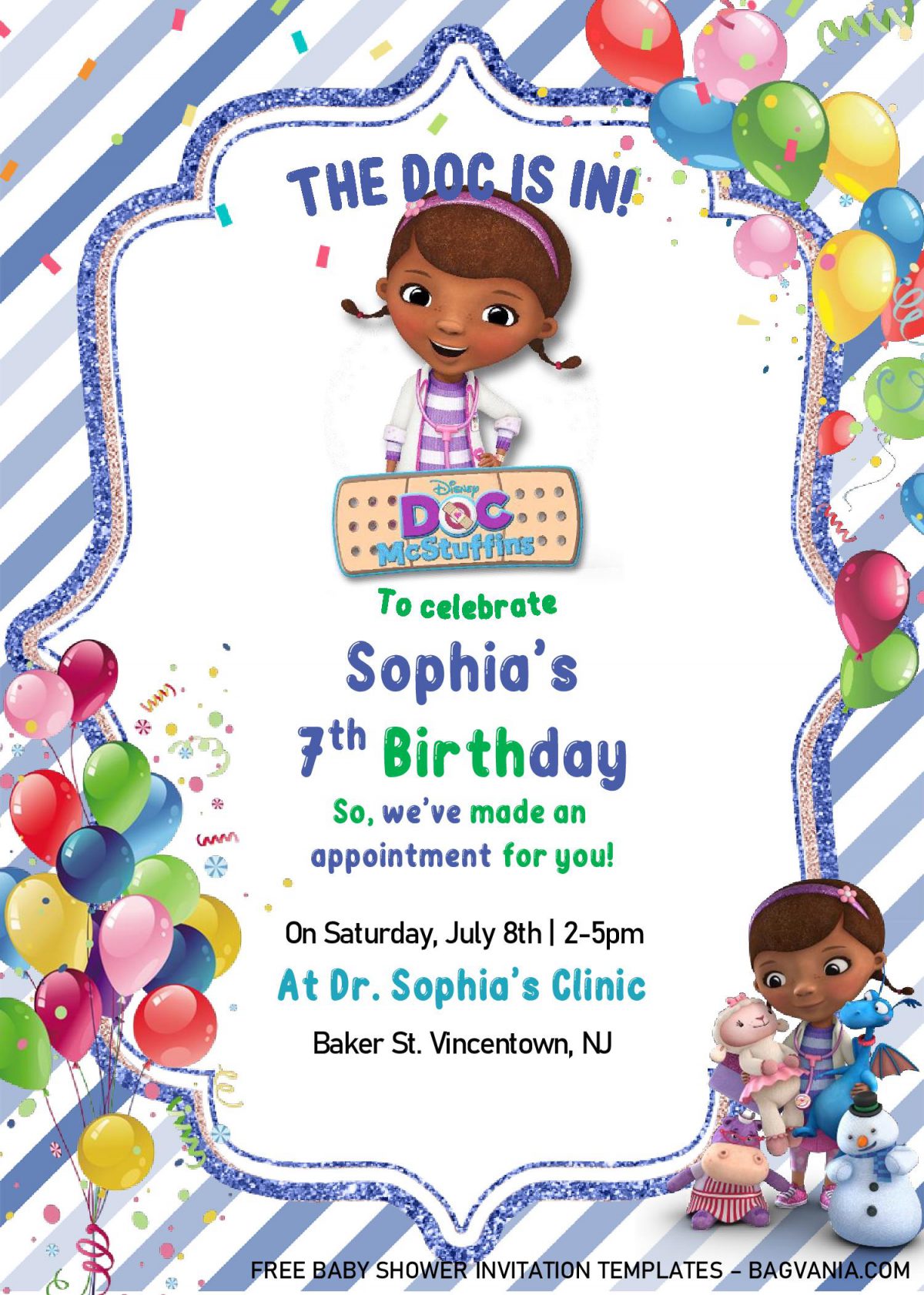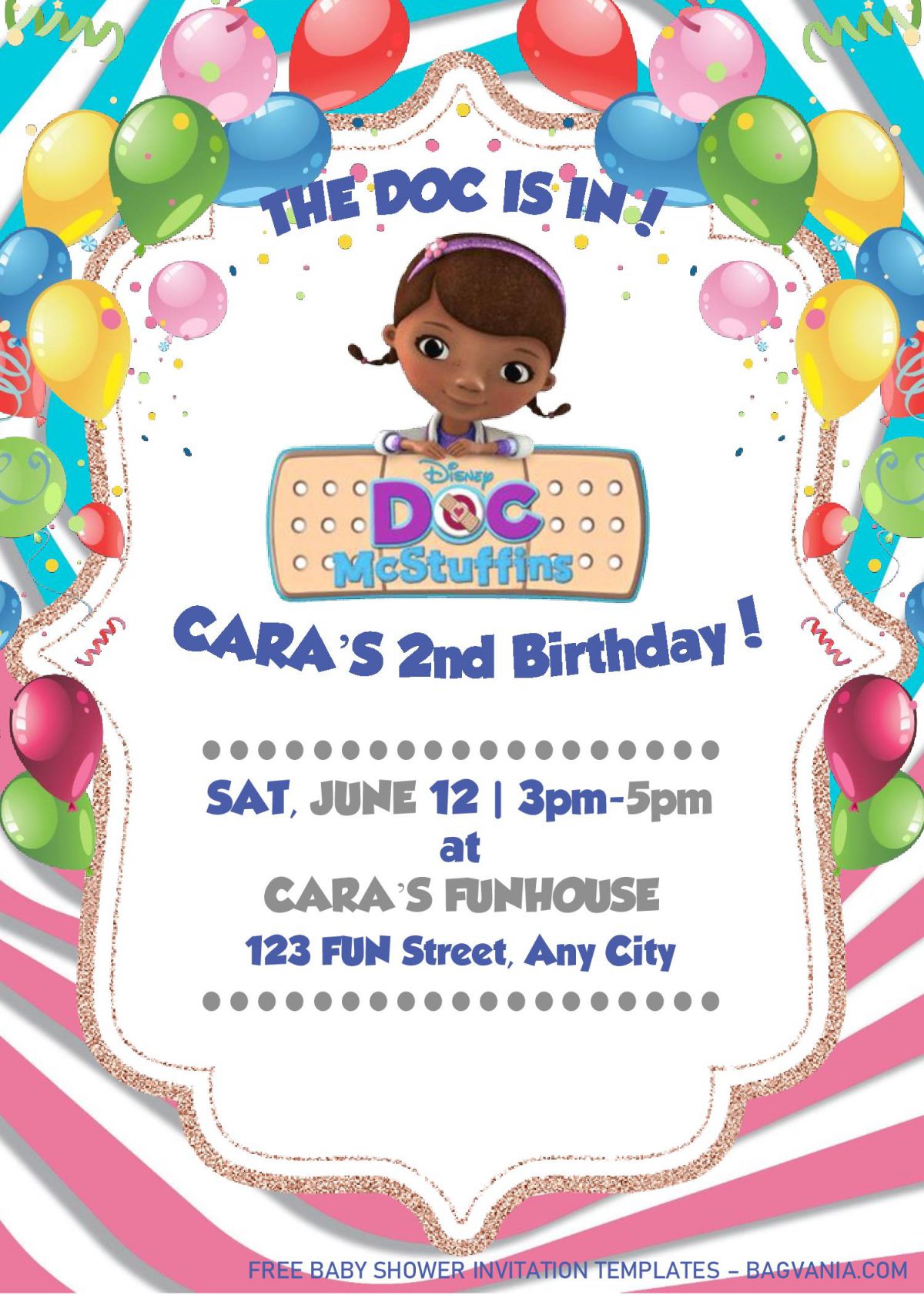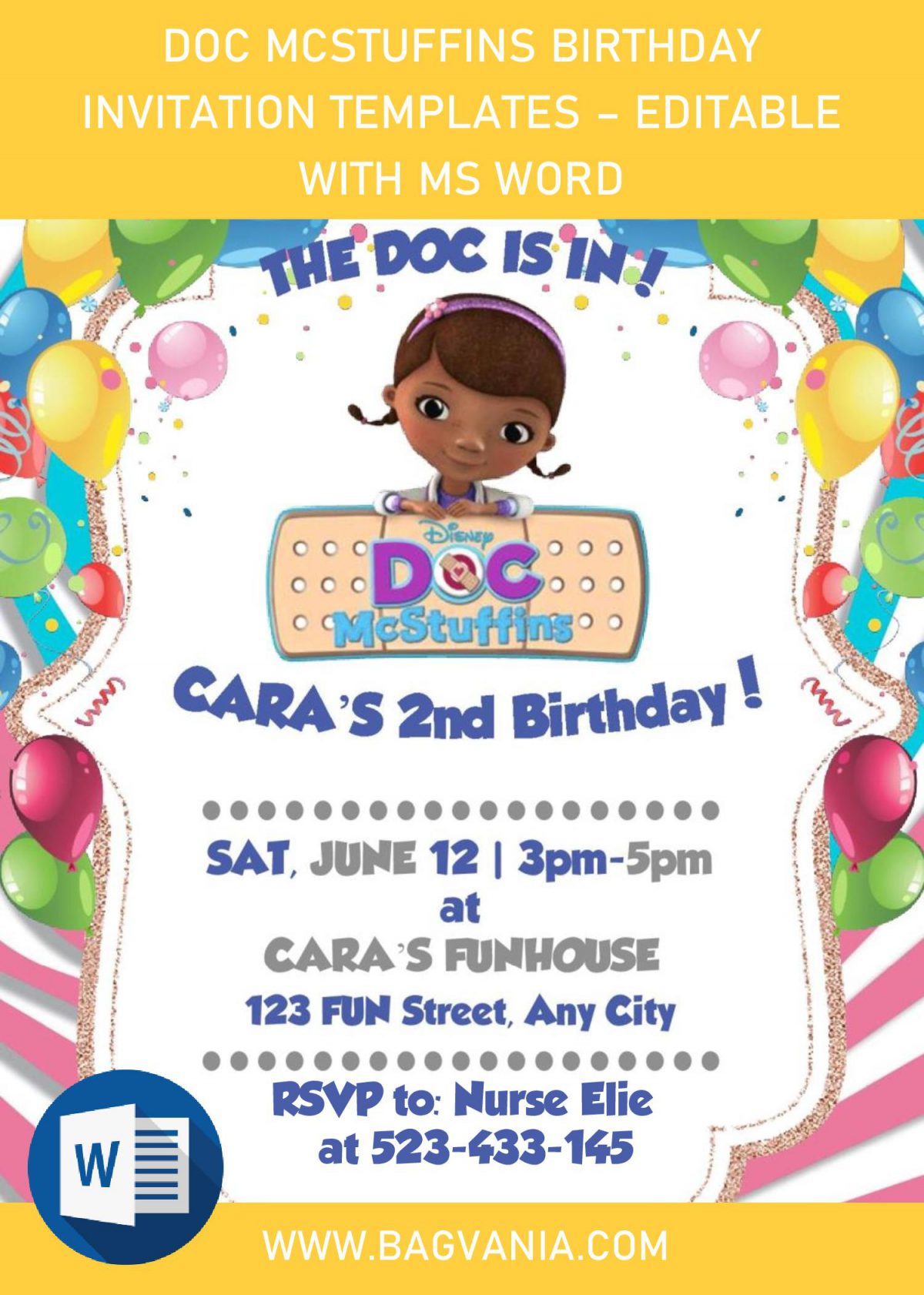 Which one is your favorite? Really? Okay. Before you're going to download the files, it'd be better if you read this instructions,
Click the blue-highlighted link above.
Wait for a second, click the "download button"
Tap "Enter" on your keyboard.
If the download process is finished, extract the file using "WinRar", install all the required "Font", and to edit the file, as I've mentioned it in above, you need to open it using Ms. Word. If everything is done, like the editing process, okay, now you're on the last step, guys. Before you get into the final step (Printing), it would be nice if you try to get some information about which printing paper is the best for you, for your need and budget, as well. For all-rounder, I'd recommend you to pick card-stock paper, it known to be used in many, many, many occasions.