Floral 80th Birthday Invitation Templates – Editable With MS Word
Throwing a perfect party for our loved ones may seem a little bit tricky, isn't it? Absolutely. That's normal though, especially if you want to nail everything with your own hand. Anyway, with all the demand is increasing, there are a tons of DIY path out there, and you can follow this route though. I've got a beautiful concept for you, a perfect invitation card to encourage your guests to come. Let me explain it with a bit more detail below.
A. Designing the invitations
These templates were called as Floral 80th Birthday, but in reality, you can use in any occasion. It has 6 different styles, so you can choose which one you're going to use. Besides that, our template features Floral concept, goes from Pink Roses to gorgeous White Roses, along with unique background design.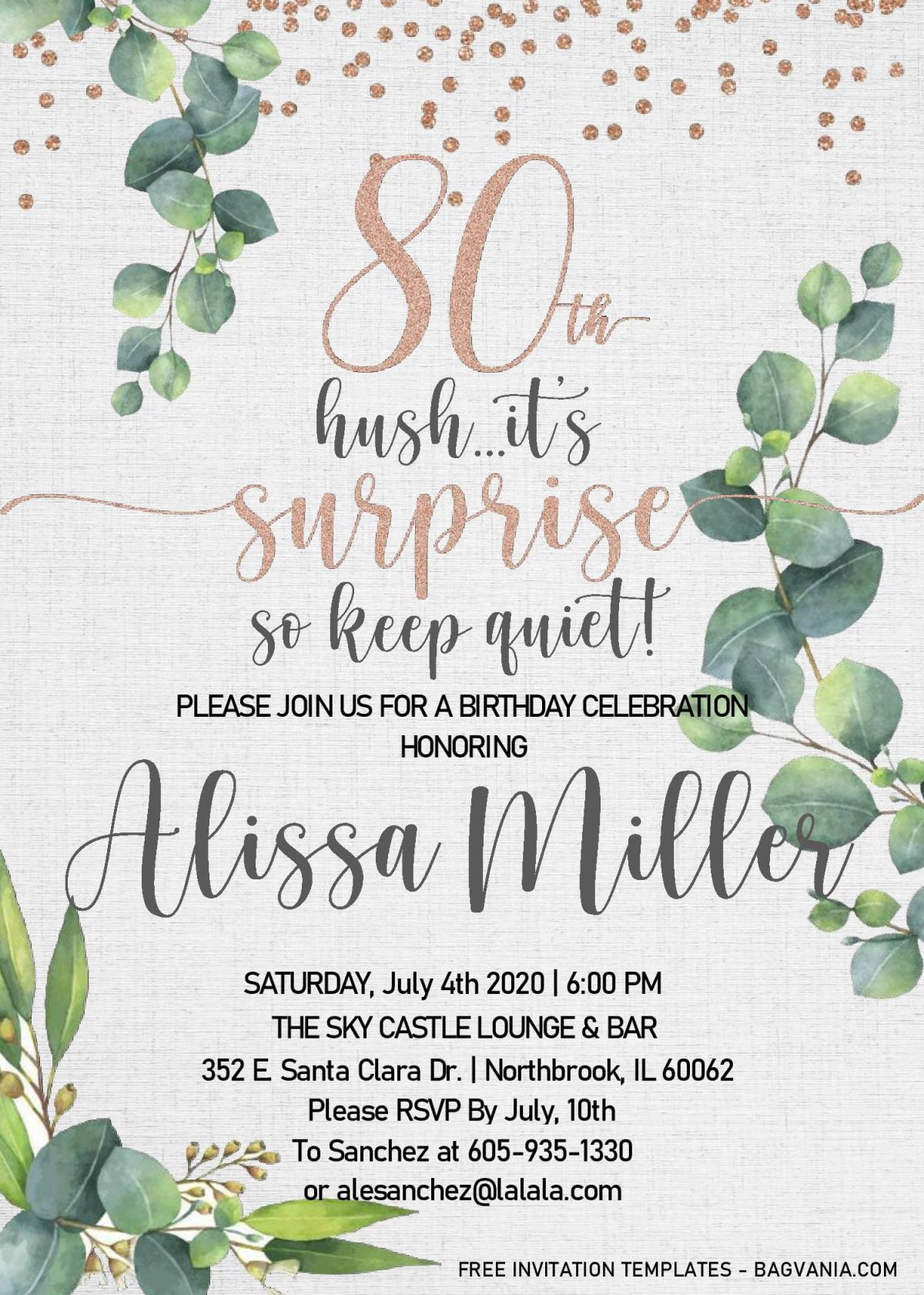 In addition, this template also has both JPG and Docx File format, so it will be easy for you to customize it and add your own details on it, because it is editable with Microsoft Word, guys. Last but not least, you can print them using your own printer on a piece of card-stock paper or if you're looking for something cheaper, then you can go for, Linen or Standard text paper.






B. Download Instructions
Click the provided line above (Blue-highlighted Text).
Wait for a moment, and you should see Google Drive page now.
The files were compressed into single Rar file, for easy-to-download and avoiding any virus.
Click that red "download" button, and tap "Enter" to start the download process.
C. Editing Tips
For beginner, you might be a bit confused to start the editing session, it's really not that hard, by the way. As it has "Docx" File option, you'll need to open the file using Microsoft Word, let me give a few example/tips of how to insert text.
Open the file. Open the App > File > Open > Browse the File > Enter
Click the "Insert" Menu., move your pointer to the far right until you see "Text Box" ribbon menu.
Click that, and choose "Simple Text-Box", now type your text. To finish the process, move your mouse pointer once more, and left-click on random place, other than the "template".