(FREE Printable) – Baby Blue Flowered Party Invitation Templates
Over years, hosting a baby shower has become a major symbol for mom-to-be to celebrate her upcoming baby. And for some reason, choosing and drafting your baby shower invitation design will be the first thing you'll need to do. If you are still looking for some inspiration, or maybe you don't have any idea about the design, you can consider these one, we proudly present one of our favorite Blue Flowered and it's ready to be picked by you for your special baby shower party. If you are someone that love cute and elegant stuffs, this templates are perfect for your baby shower invitation cards.
This Blue Flowered template will makes your guests falling in love with its charming design, these one has complete set of the Floral and Geometrical concepts. As an knick-knacks, we have sprinkled the card with shining Glitter Gold. Decorated with such alluring and charming azure blue flowers and stock white-bluish colored background will complete your entire invitation card in such nice color scheme and vibe. As you may see it, there is a designated space for you to put your own wording or even your baby's photo to make it even cute and perfect. This template for sure will boost your invitations value and make your guests interested for showing their support and love to your baby and family.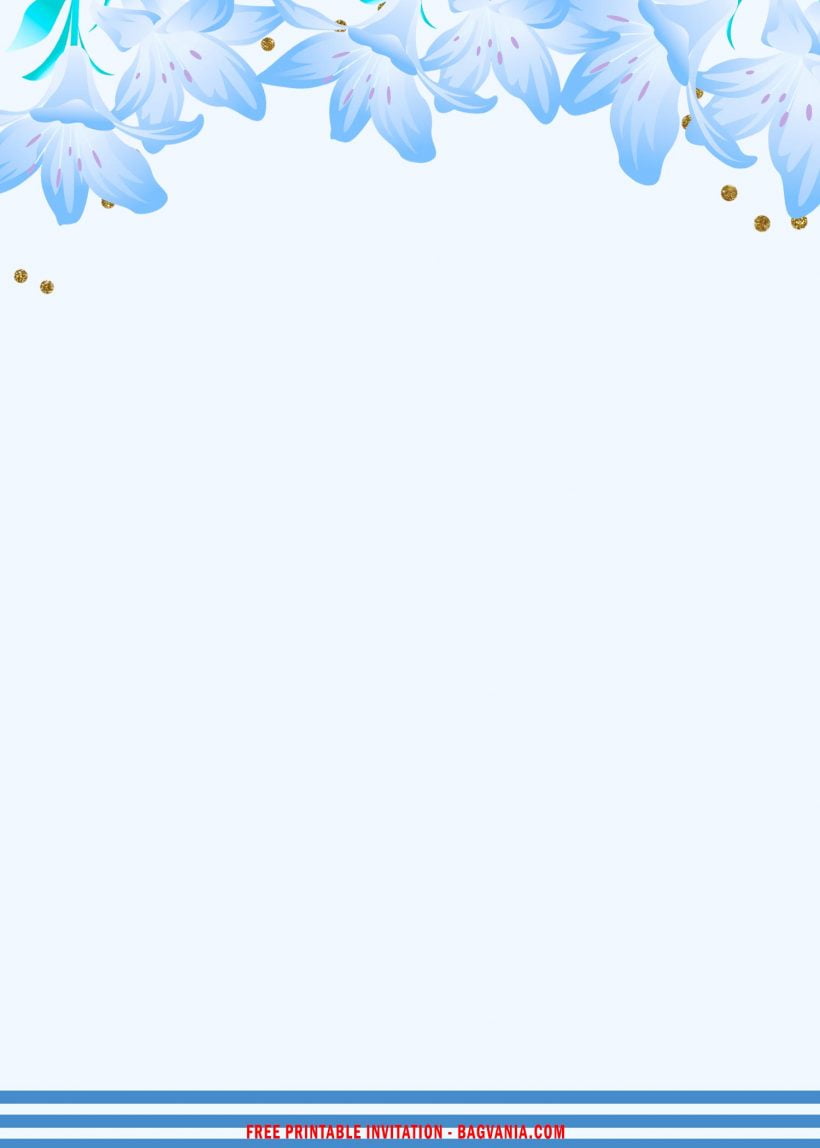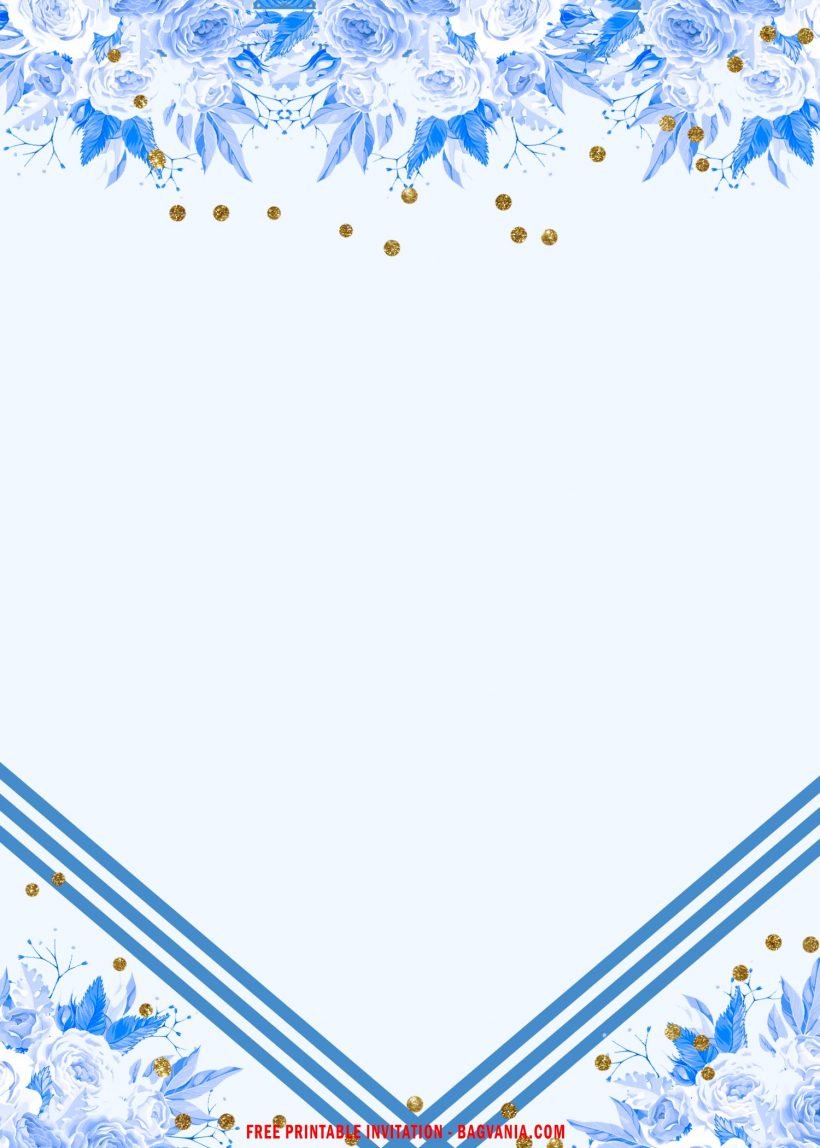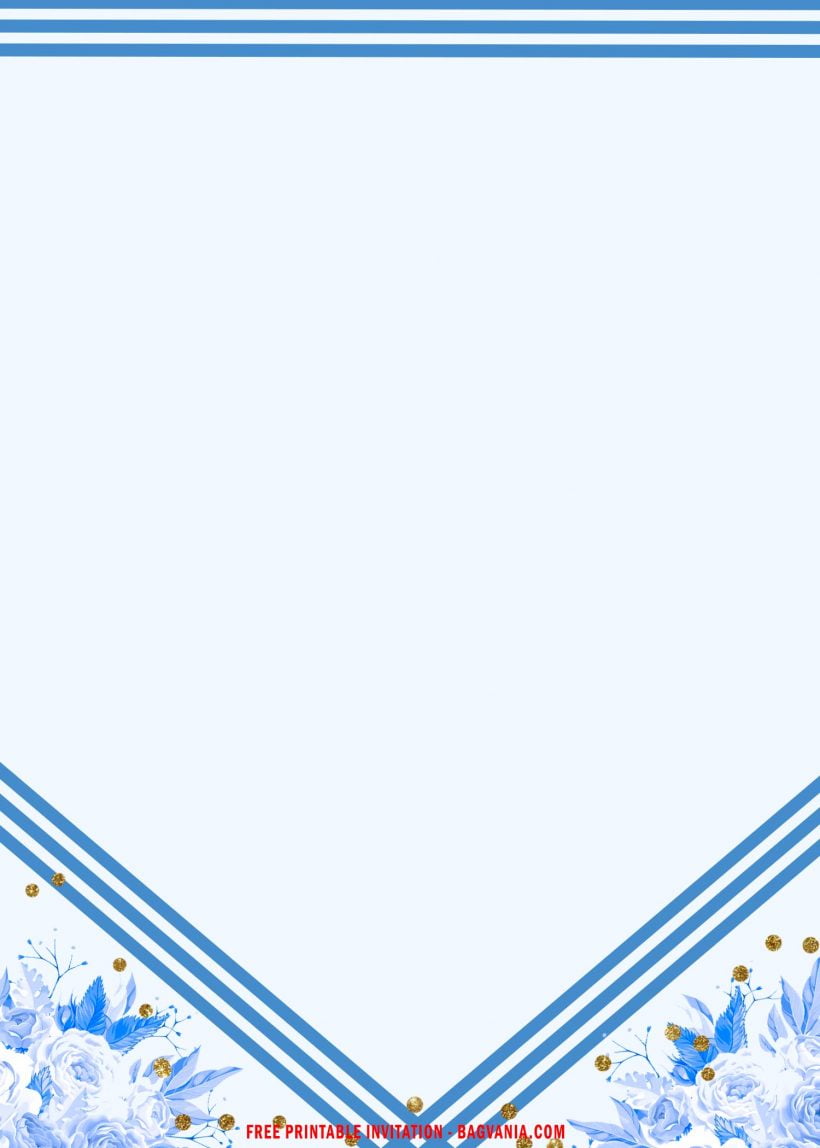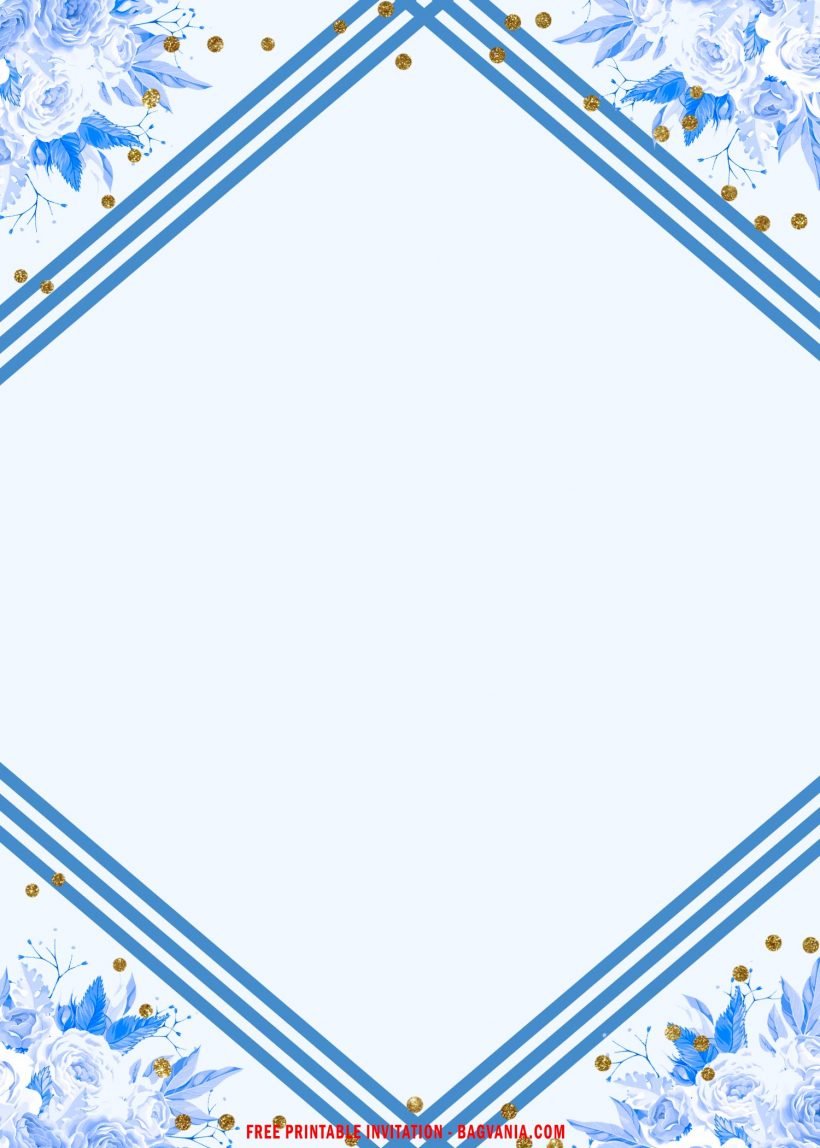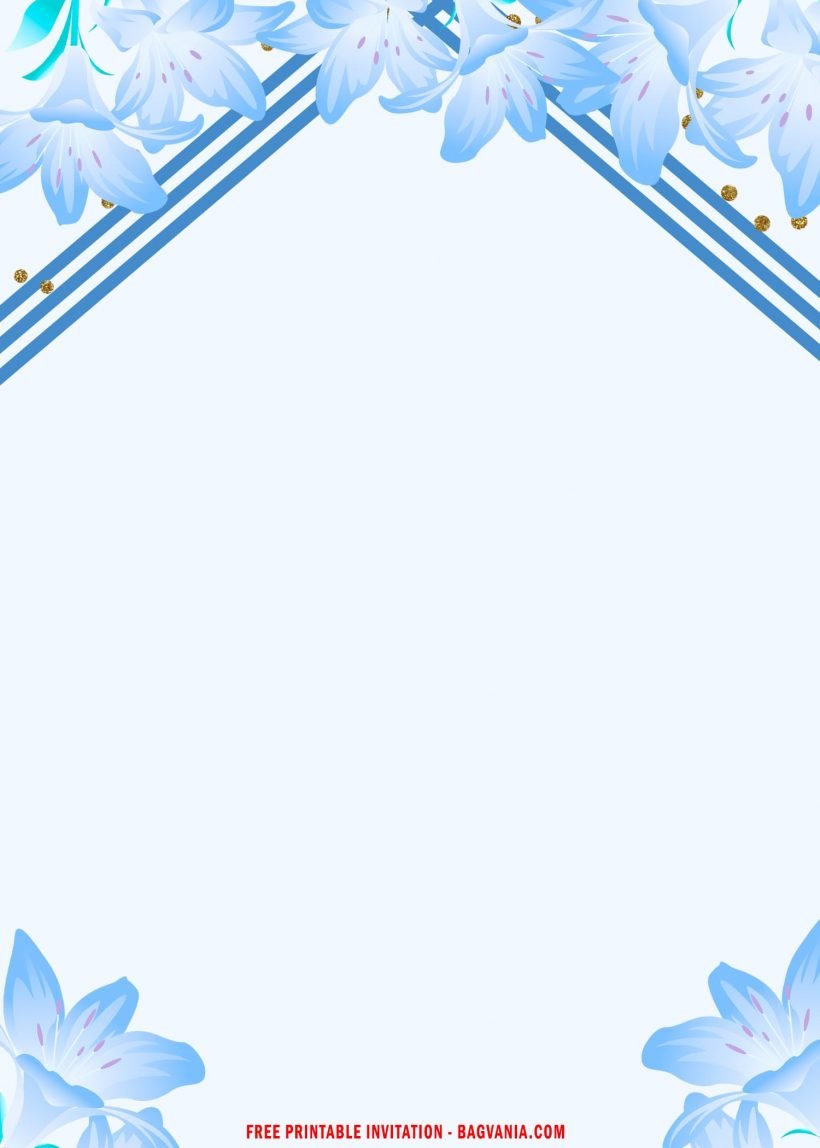 When it comes to shower party, moms or parents have traditionally hand over their job to the printing shop, and it will costs you a lot of money. In this day, couples or moms are turning their tables and throwing their shower party by themselves, and instead of paying someone to design their template, you can rely on our template and print them out at your home. To download this adorable template is simple, you only need to move your mouse pointer on each one of them – wait for a second and a new page will be shown up, then and right click your mouse button, then choose "save image as" and finally tap your Enter key on your keyboard. Your template will be downloaded in seconds and when the file has finished downloading, run the file by open it using Ms. Paint or Ms. Word app.
Our template is compatible with the most printer device out there, so you can single-handled it at your home. Use cardstock paper to print your final template design, go for the thinner one as it's a lot easier to deal with and you don't need to have a custom print job from printing shop only if you are going to use the thicker cardstock paper.