(FREE Printable) – Coral Pink Giraffe Baby Shower Invitation Templates
Why don't you make your baby happy by showering him or her with one of a kind baby shower party, especially if these one are their first milestone? Anyway, for your special event, you can consider to make this exclusive Coral Pink Giraffe template design as your invitation cards and Let me be clear if this gorgeous design won't make you feel disappointed at all and it can be downloaded for absolutely free. Our baby shower invites can be customized before feeding them into your printer device. So you can do a little customization on it, and type in your party details and you'll be ready to print and send them all to your close friends and family member.
Our template features a magnificent design ideas, this template looks so sleek and elegant with the help of adorable giraffe and she was smiling and sitting at the bottom section of the card. The entire invites will be filled up with coral pink colors, sleek frame design which is highlighted in dazzling gold-finished, as well as catchy random stuffs will complete your invitation card in such elegant ways. There are six different styles to choose, so you can find something that goes great and match with your preference of shower party. Elegant coral background as well as the blank spaces to put your own wordings on it. The perfect combination of both fancy and bold colors.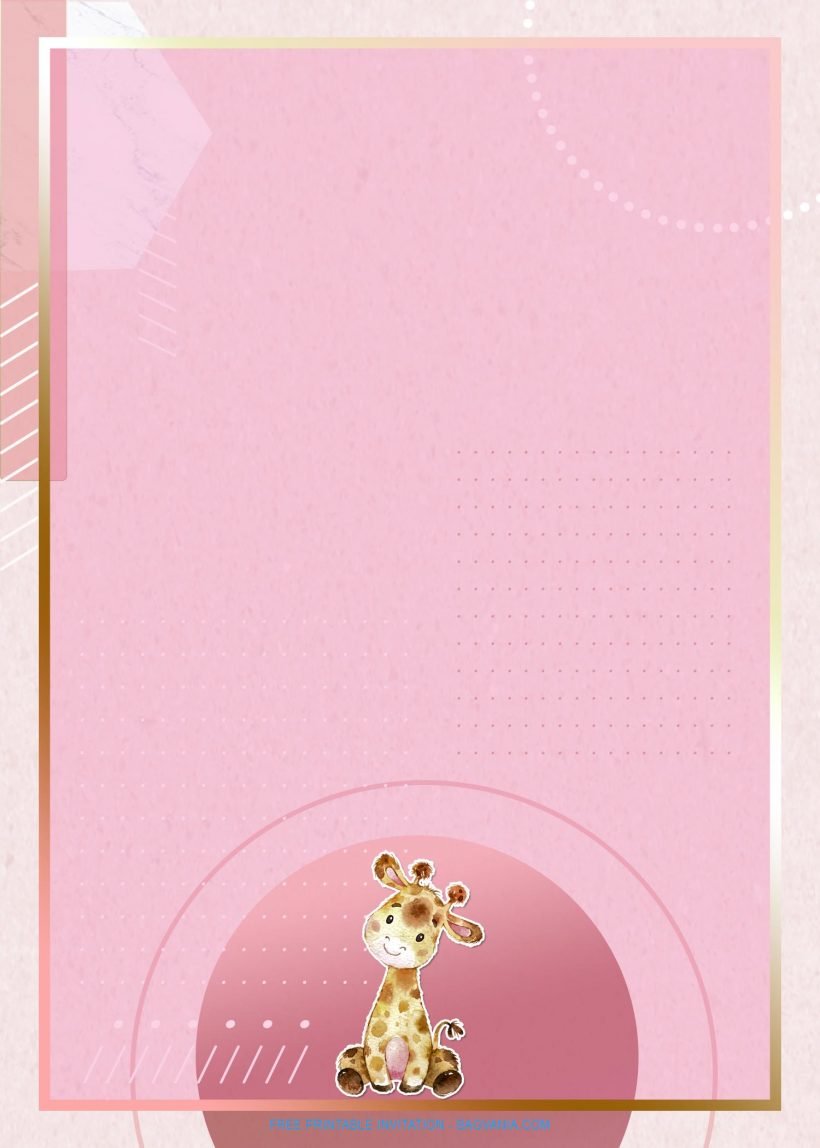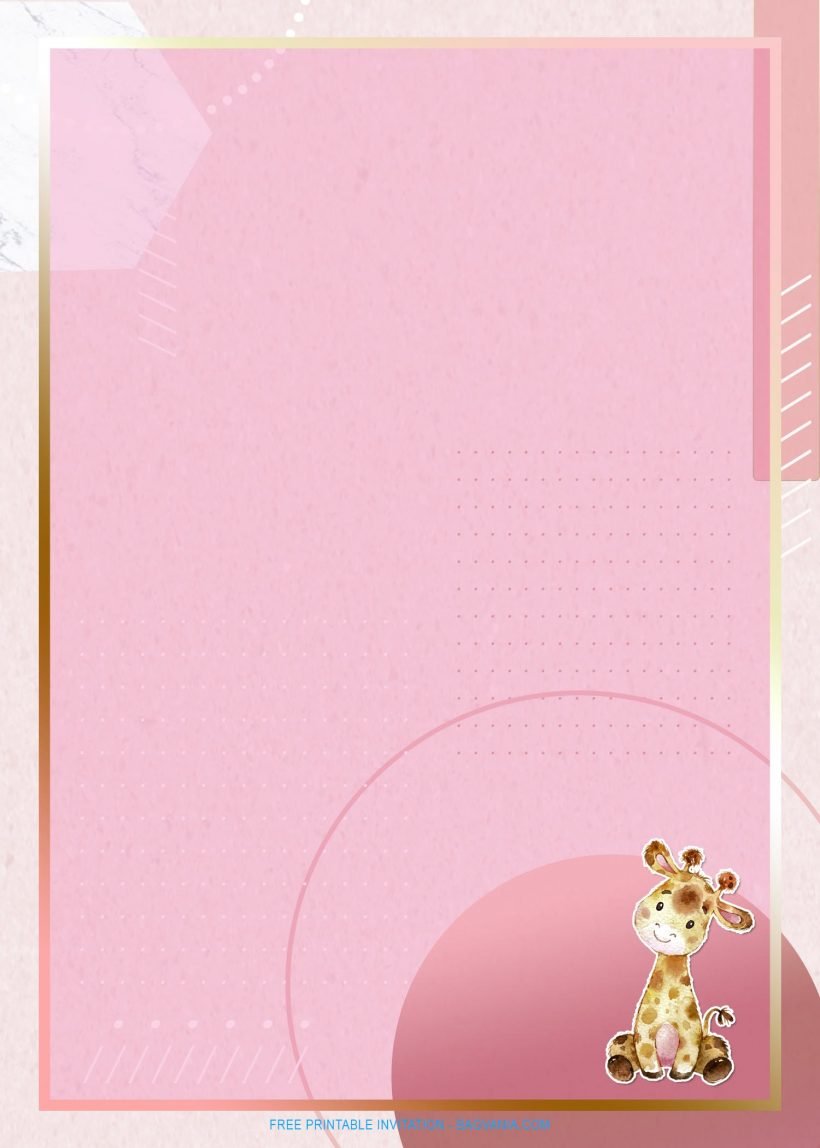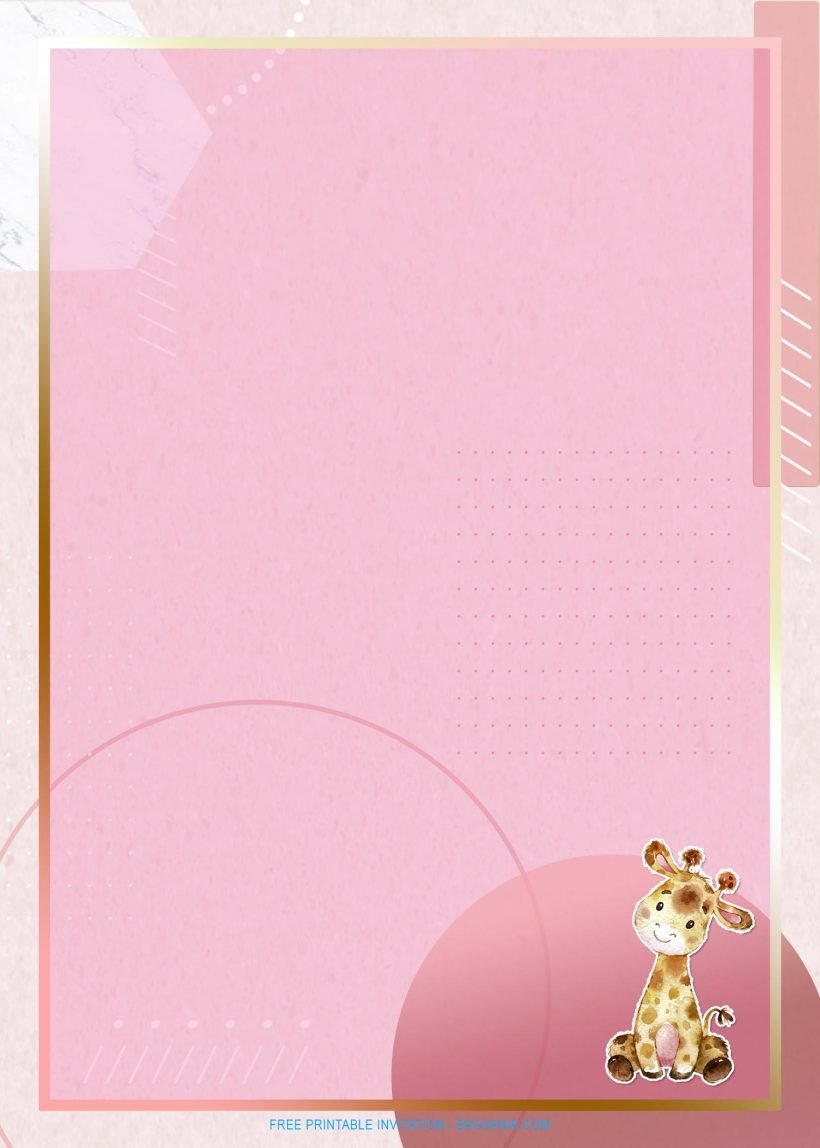 Free Printable Coral Pink Giraffe Baby Shower Invitation Templates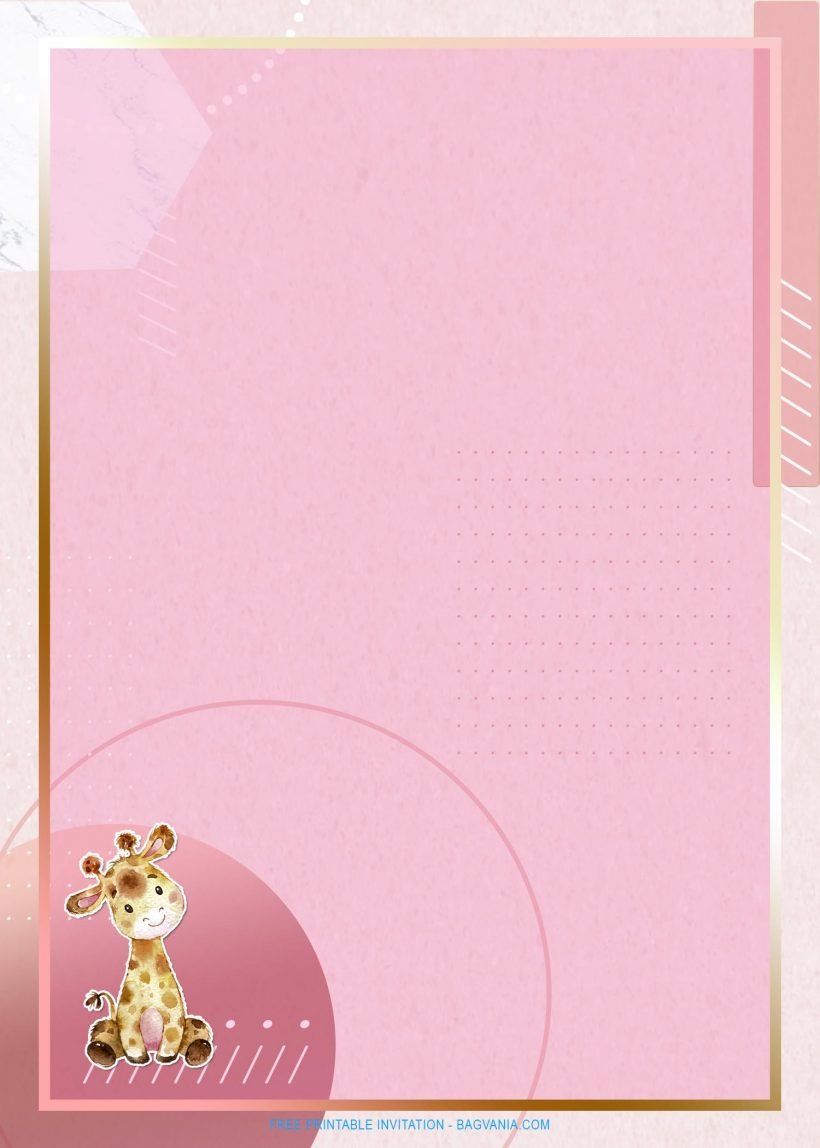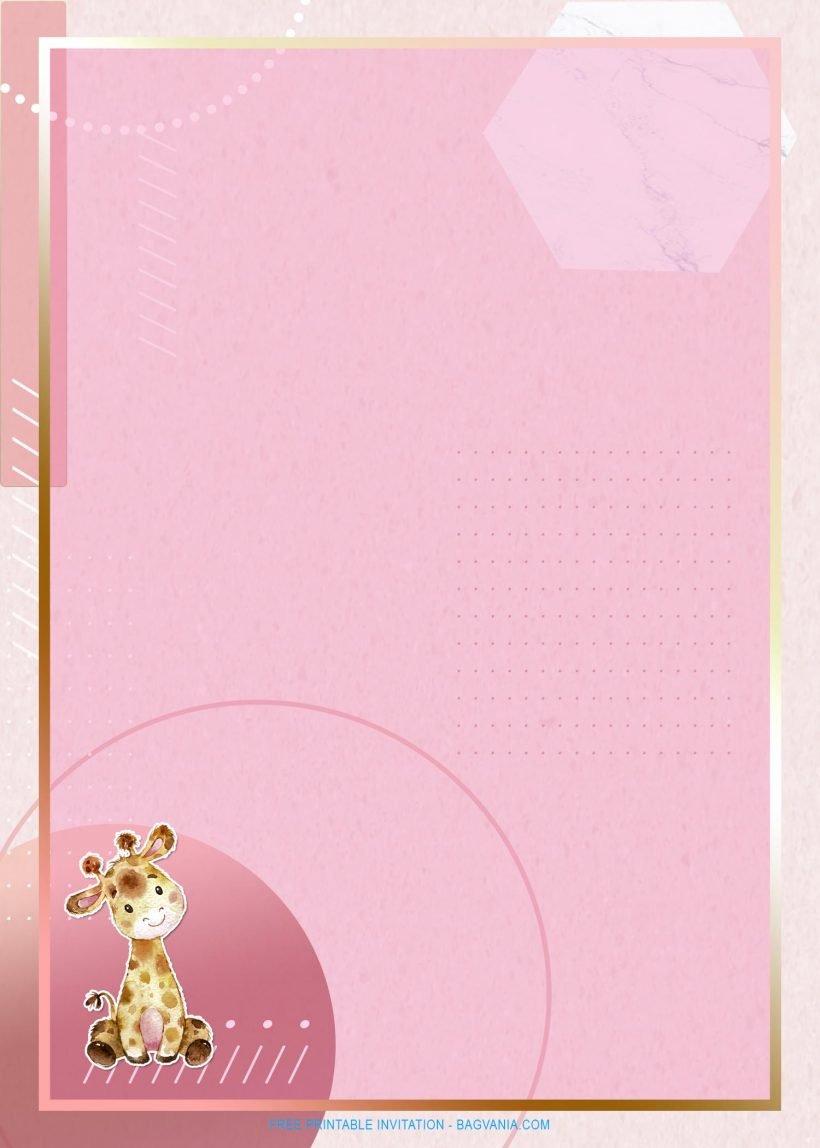 To download this templates, you only need to click on your selected template, wait for a second – a new page will be popped up, and then right click your mouse button on them – choose "save image as". For the last step, locate where the file will be saved in your device, then tap "Enter" on your keyboard, and the download process will begin and saved in your default download location. We suggest you to use a simple app like Microsoft Word and Paint to open and edit your template. If you have finished the editing process, you can print your special template using card-stock paper as your printing material.