(FREE Printable) – Floral Baby Shower Invitation Templates
Hosting a party is certainly an effective way to involve your close friends and family members to come and having a good time at your special event. Are you wondering how to host a great party? Whether it's a celebration for honoring adults or kids, you have to pull off a successful preparation in order to nail your party down. Imagining the concept must be in your top list, realize your imagination into a stunning decoration and invitation design. Invitation card is the essential part of any party, you did know invitations are important, right?  Of course you did! It's the first glimpse of how your party is going to be special among the rest, and that is why you need an amazing design to encourage your guests to come to your party.
To help you ease that tension, we have something for you. These Floral Baby design could help you to release your burden, this template was inspired from a magnificent roses and we also have decided to put them into our template design along with stunning marble foil texture as the main background layer. This templates has six different styles of flowers and colors, from dusty pink water-colored roses to alluring pastel blue roses, and you can get all of them for absolutely free! To make it even perfect, we have designed this template in JPG Format – so it's much easier to be customized using such simple software, such as Microsoft Word and Paint.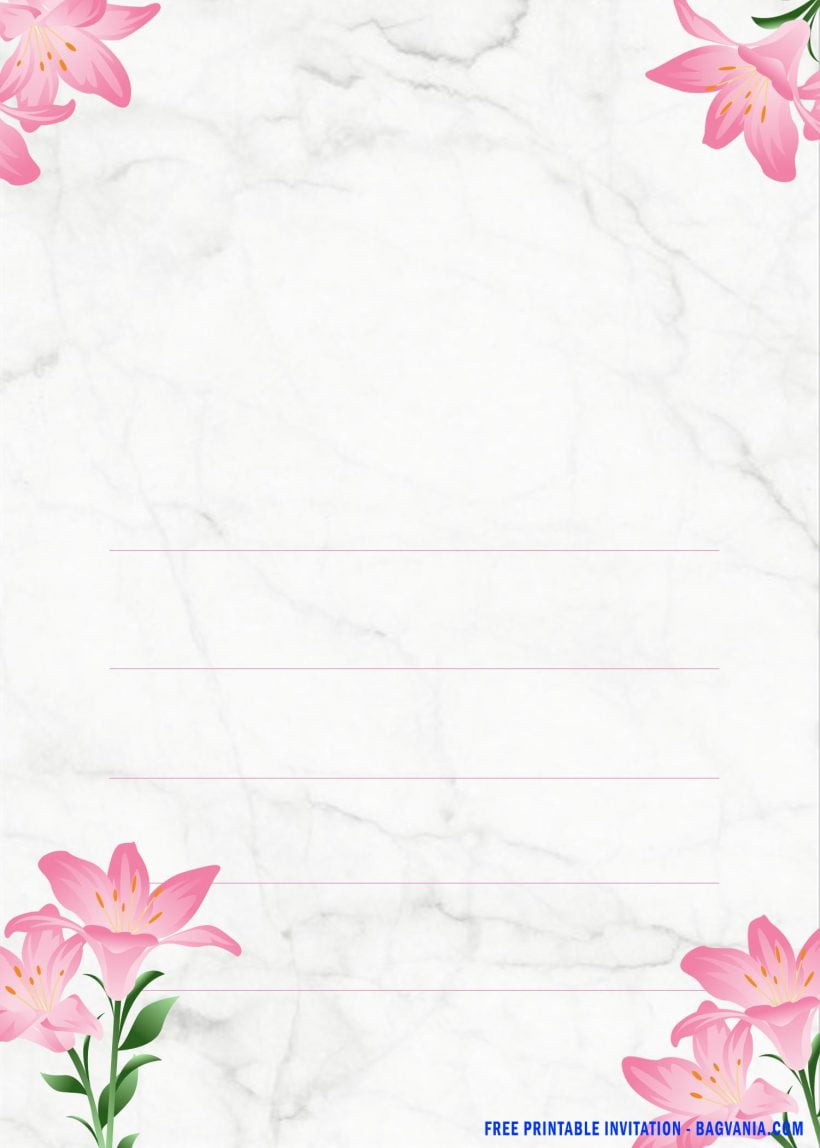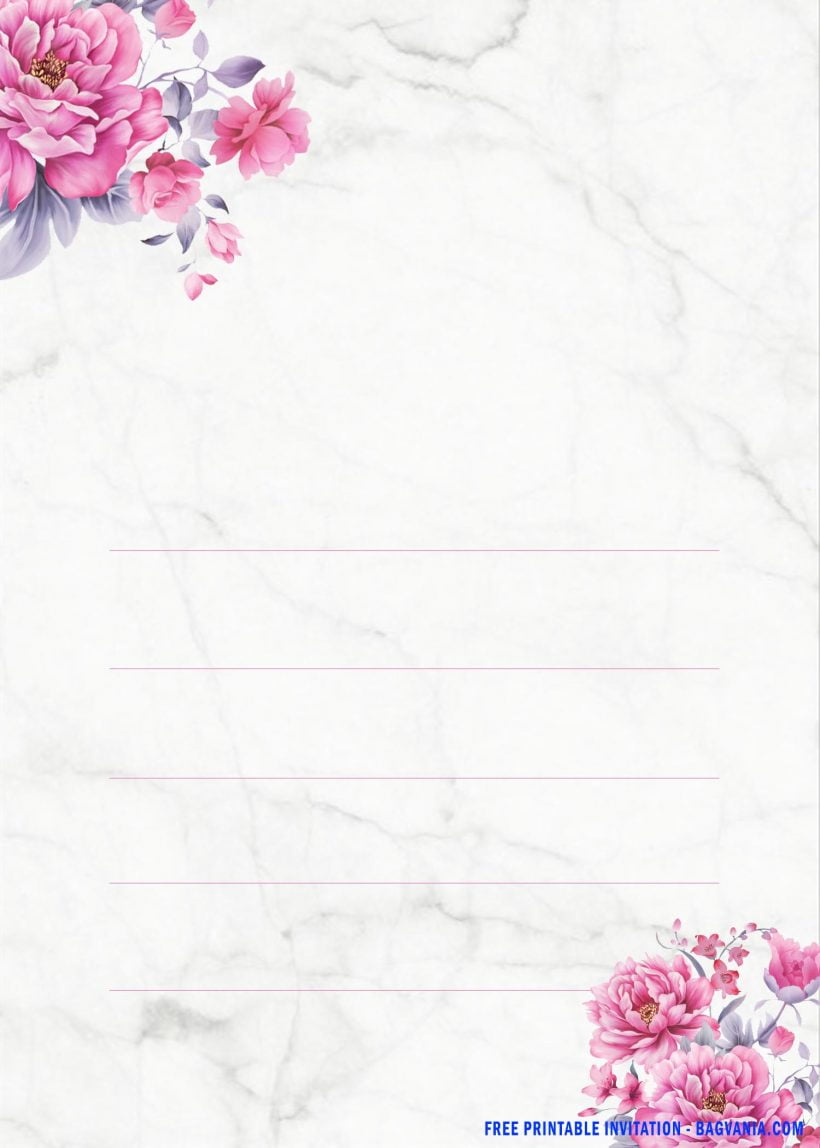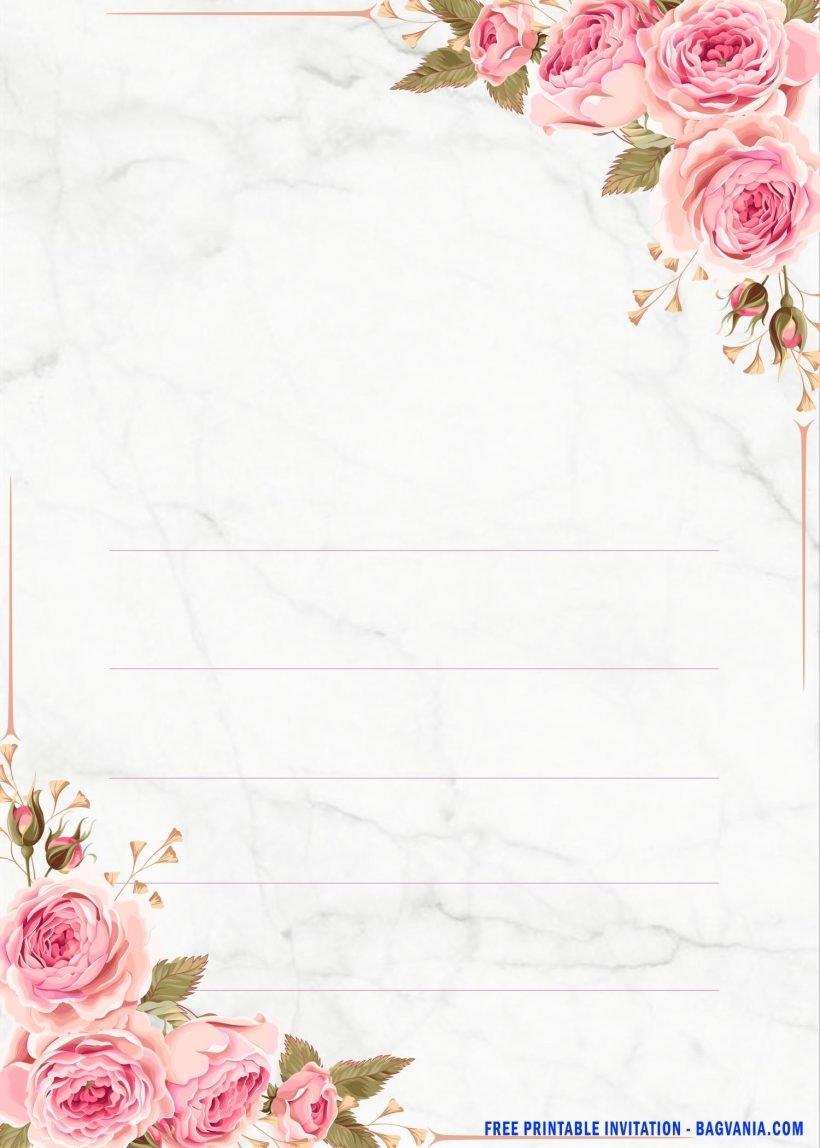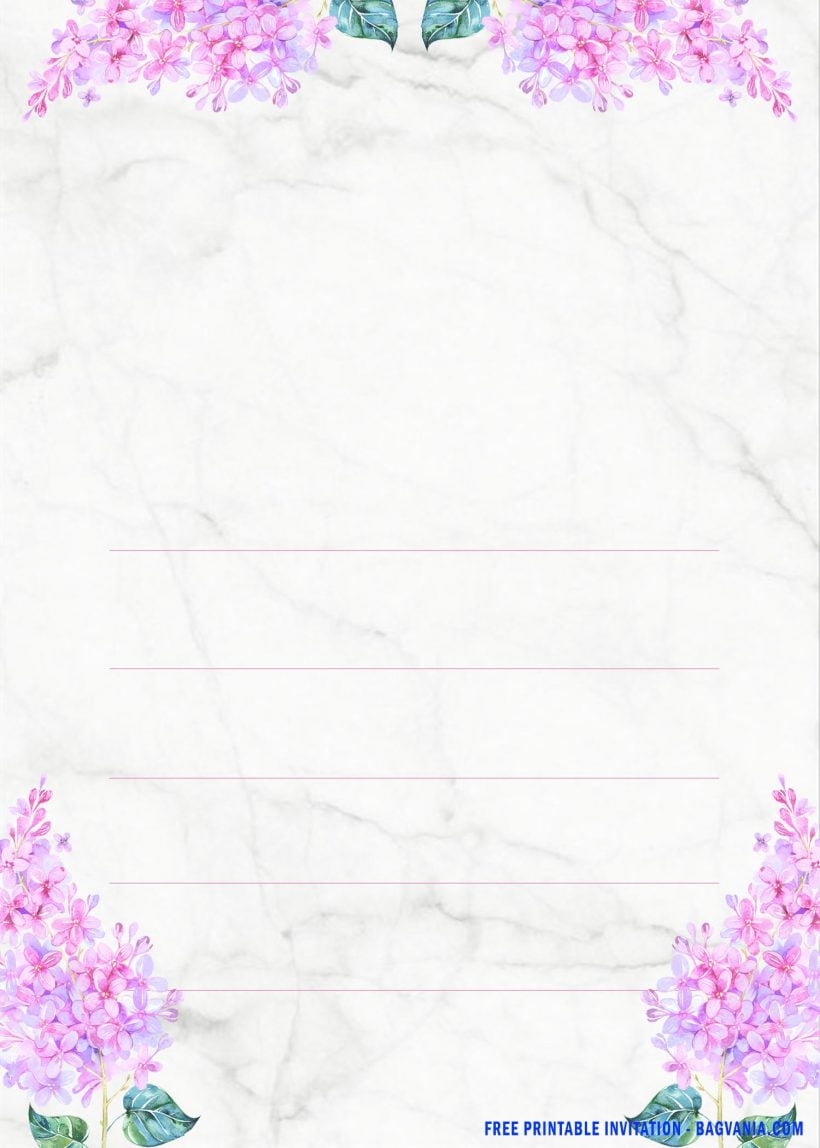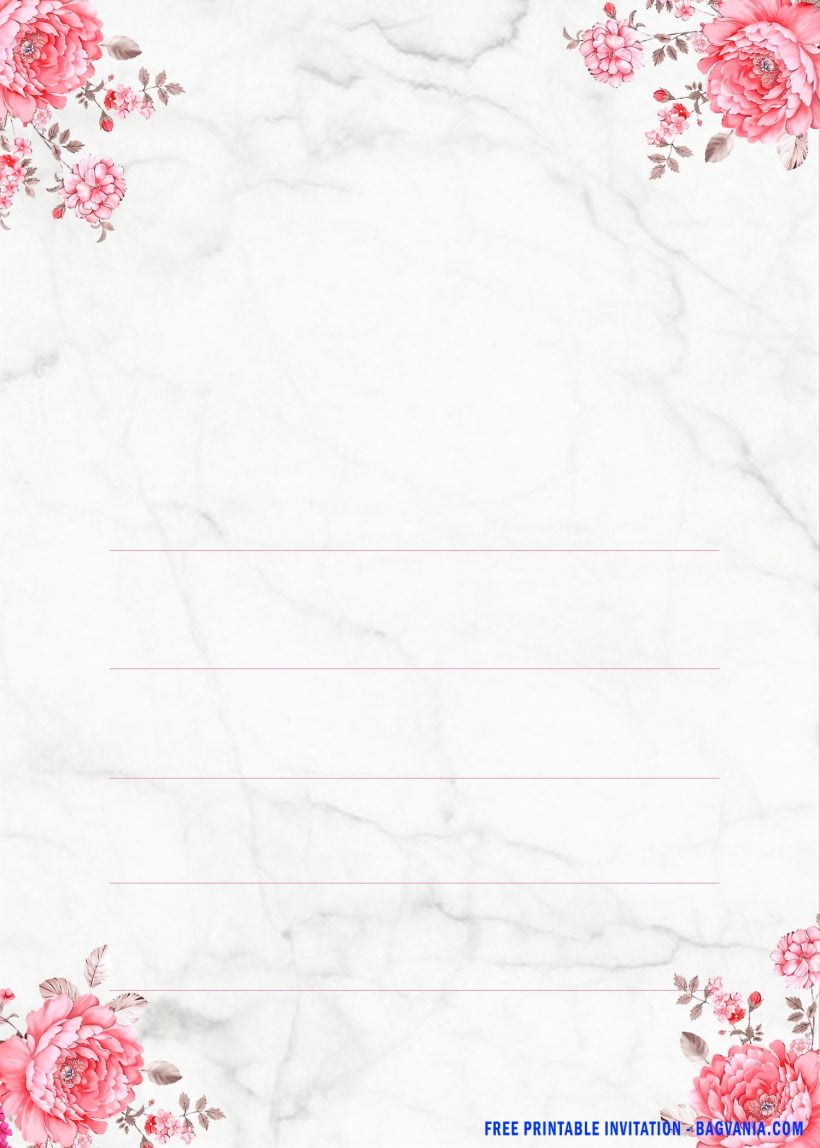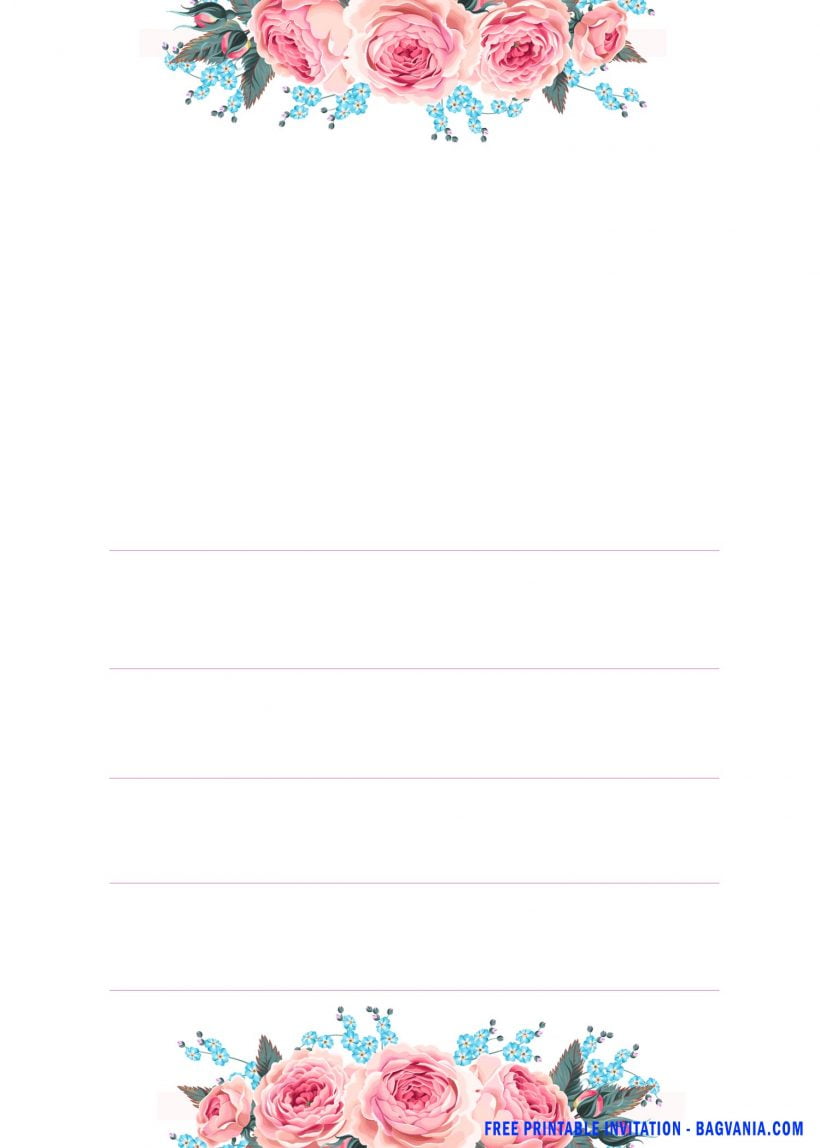 Are you ready to give your personal touch in our template design? Let's get this thing started, this following instructions will guide you to download our lovely template. Here they are,
Click on your selected template, wait for a second & new pop up page will appear.
Right click the image, and choose "Save image as"
Locate where the template will be saved in your device, or you can leave as it is, so the saved file will be in your default download folder.
Tap "Enter" on your keyboard and your download process will begin shortly.
To open them, like I have mentioned it in above, use MS. Word or Paint.