(FREE Printable) – Floral Wedding Invitation Templates
Are you planning to host a wedding party and need some inspiration? Congratulations! You better prepare some surprise and present for your soon-to-husband, and be ready to draft your own special invitation card. In term of invitation card, there are a lot of options to decide, you can get your job done by hand it over the printing shop, or you can do it by yourself at home using your own computer and printer. You have to do all of this, and also decide what kinds of theme that you'll go for. In our site, you will find numerous types of party invitation, from wedding party to adorable baby shower invitations.
Are you ready to create your own template? You can take a look at our favorite ideas from cute theme to elegant theme that will amazed your guests. Get our numerous set of templates for completely free. If you don't have an idea about the theme that you are going to use? How about these one? The stunning and elegant Floral Wedding template design, which features an elegant and classy-look design. We put many beautiful roses on each sides, it has two different styles, the white marble foils/textures would have a set of adorable water colored flowers, while on the other one, and you are going to get a bucket full of blush pink roses and black marble foil as their background layer.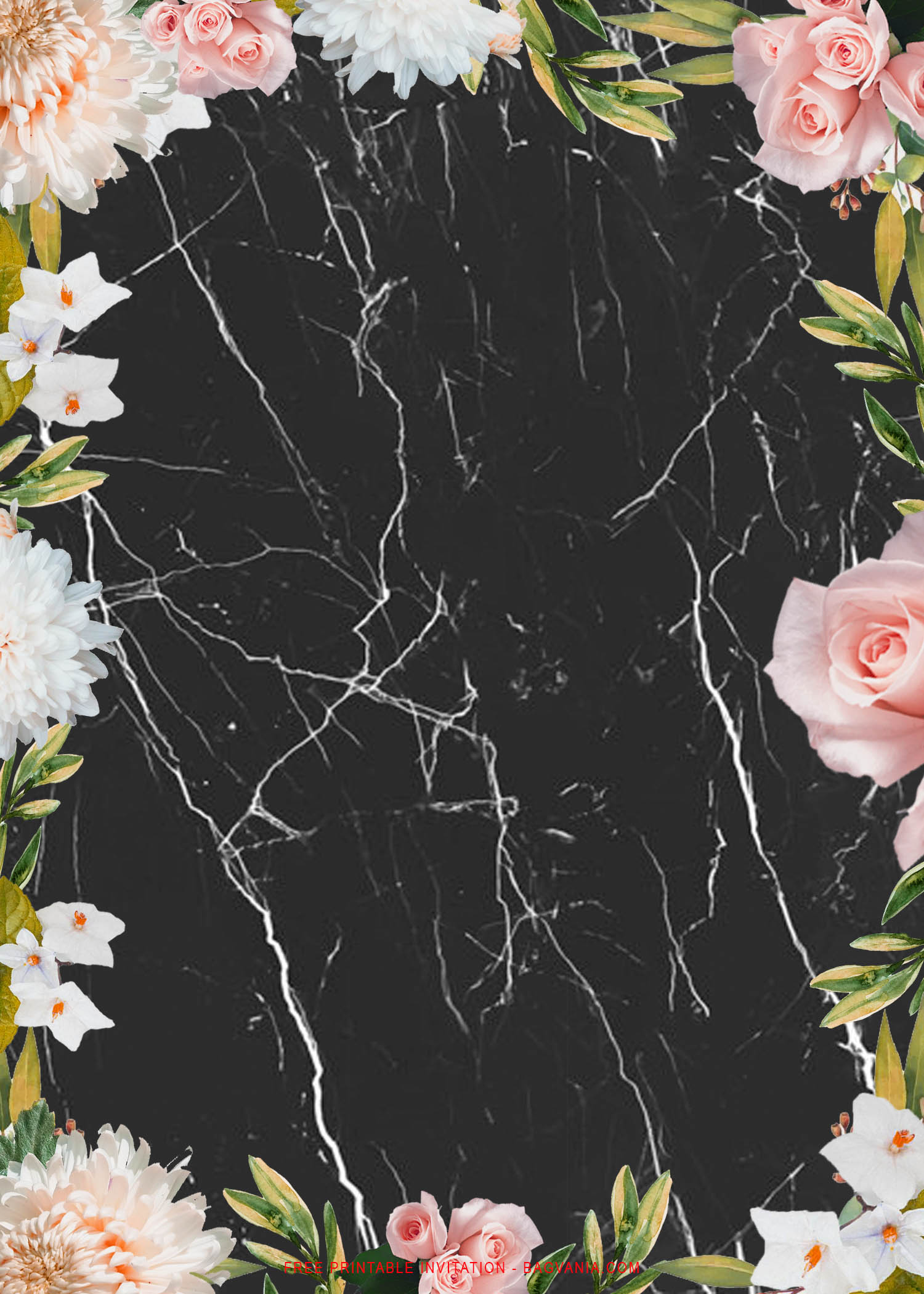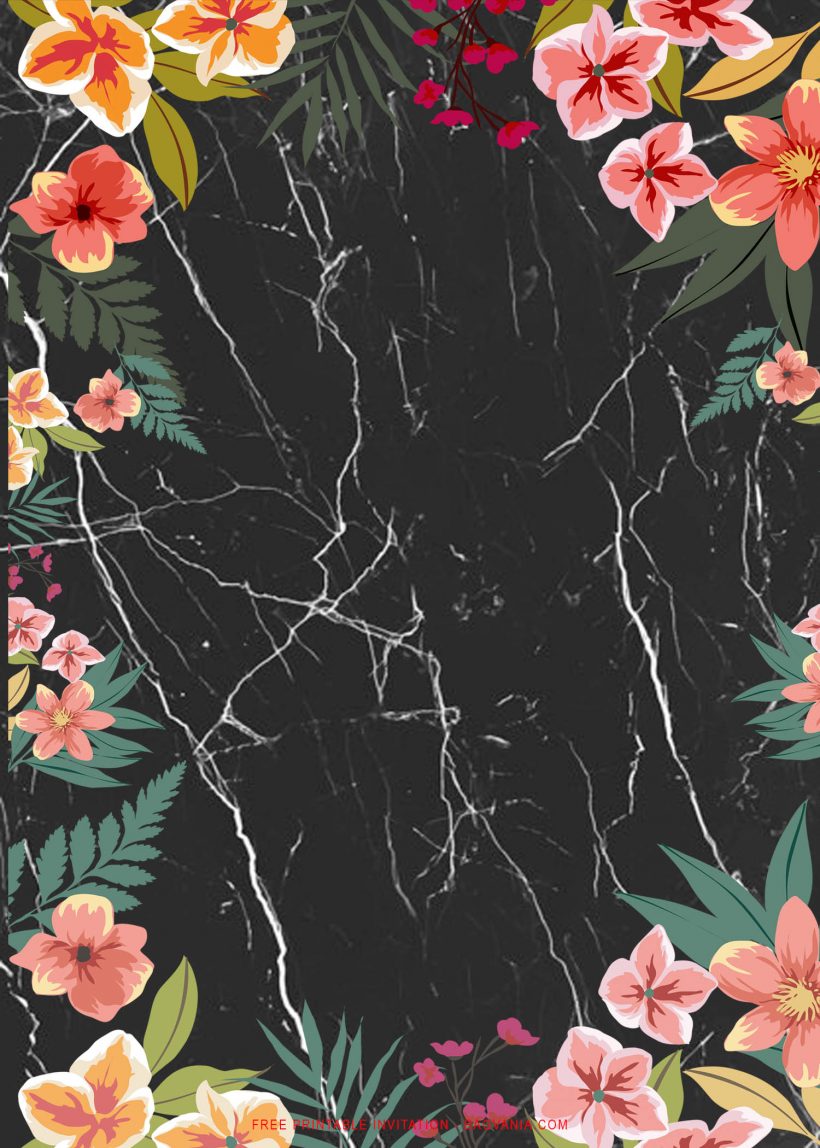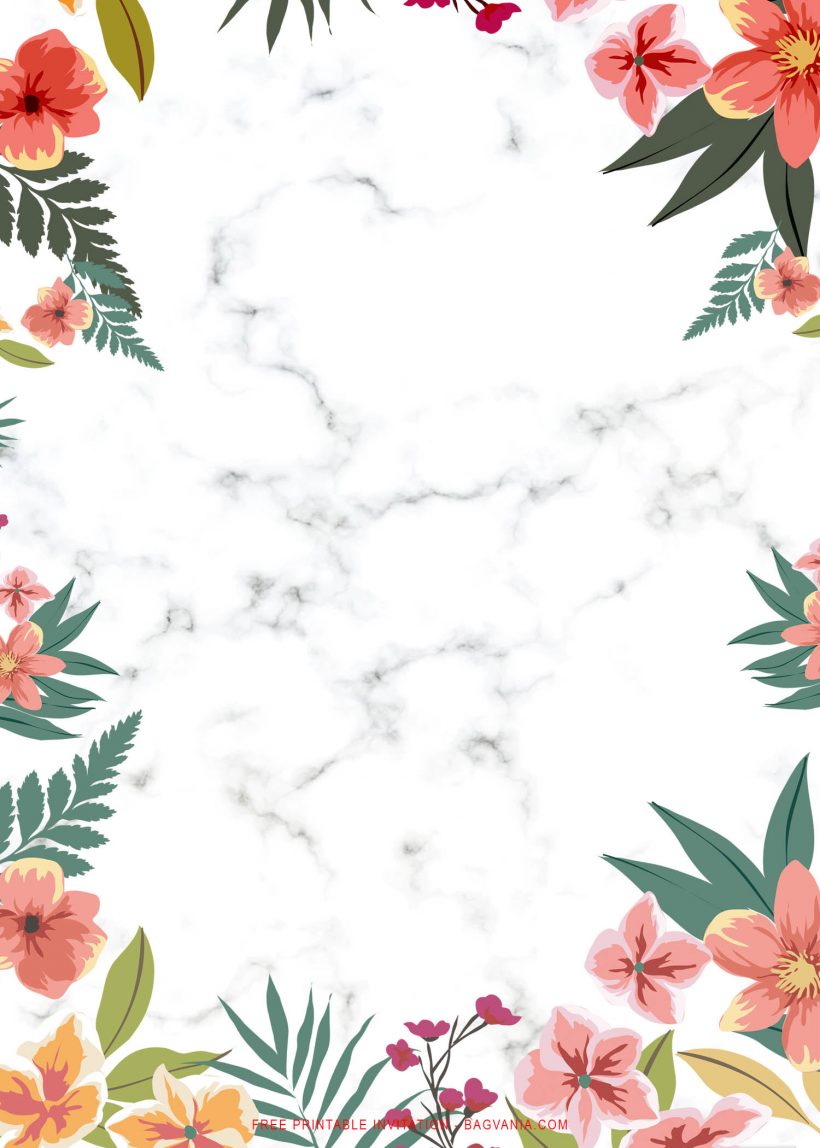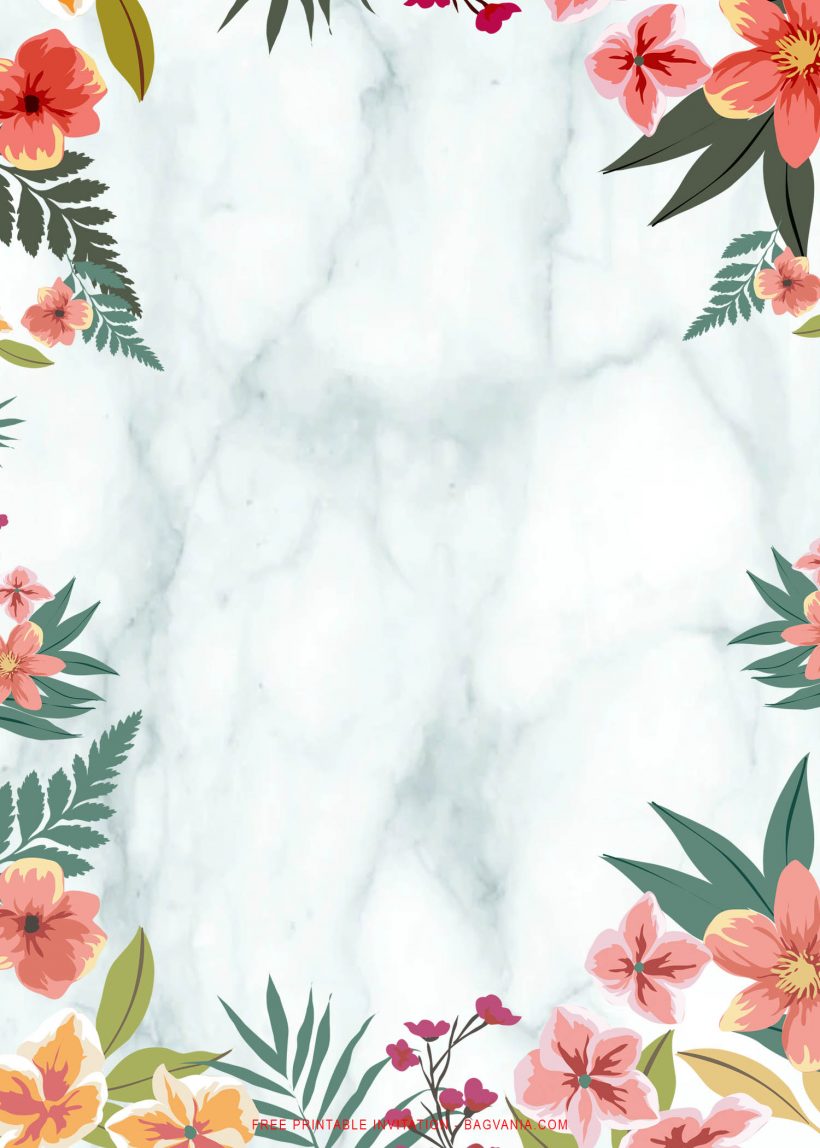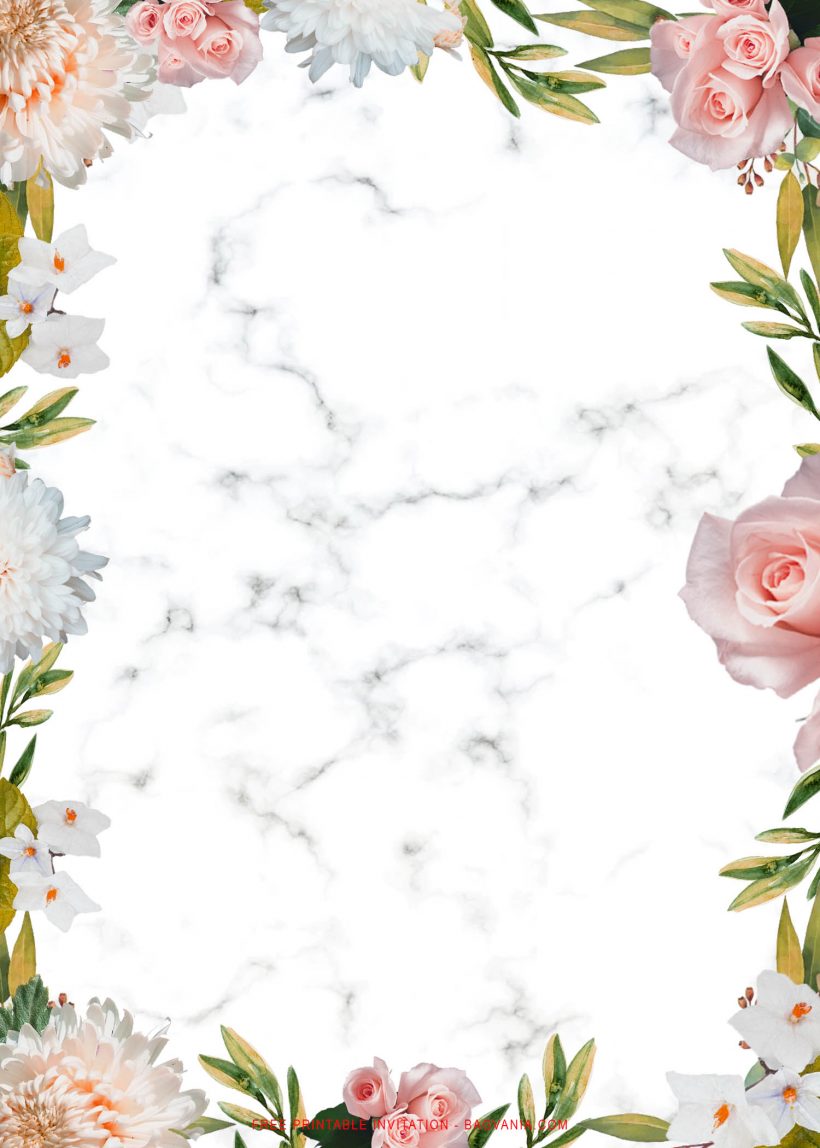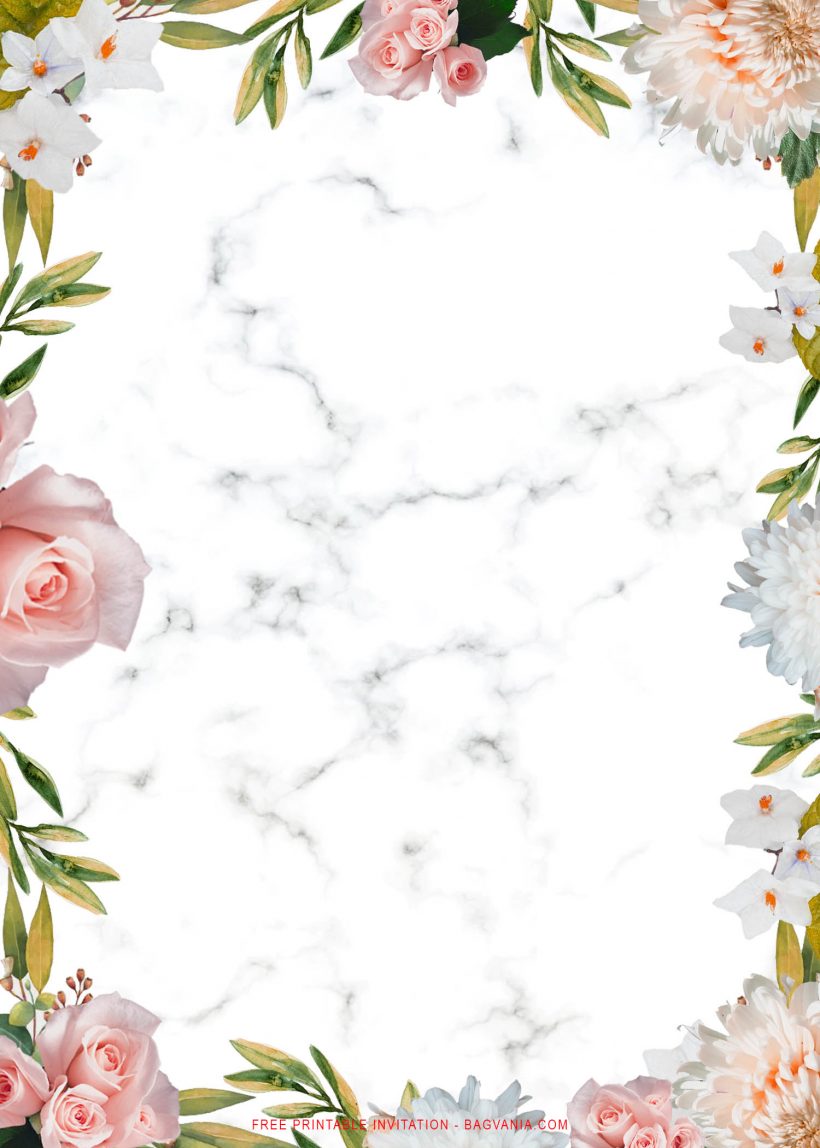 Our template collection is a fun way to express your special day! There are six of them, choose which one is more suitable for you. We made our template in JPG format, so you can do customization and add some personal touch on it. To get all of them, you only need to click on top of which template do you preferred, then the browser will instantly pop a new page up, then right click the template and choose "save image as" & tap "enter" on your keyboard, and whoops your template will be downloaded right away. As an additional information, the standard print sizes of the invitation card is 5×7 inches, and for the paper material you can print your invitation card using card-stock paper as it's commonly used for this type of occasion.