(FREE Printable) – Glitter Gold Mickey Mouse Birthday Invitation Templates
These days, hosting a baby shower is proving to be one of the most anticipated mini party, in more ways than one; besides its "shower" concepts, they also stealing the spotlight from the guest's perspective. It may not initially sound like the most organic party ever to show off your baby and express your love and happiness through your provided food and decoration, but there is something undeniably beautiful about the alluring charm of each baby shower party invitations.
Color palettes and layouts in your invitation must deserves a good threats, you can get some inspiration from the internet or maybe you can get that while scrolling your Instagram feeds. Meanwhile, most of the time, you will need to spend some bucks in order to get a piece of stunning design. Those are the reason why we are here, and makes a template design for you.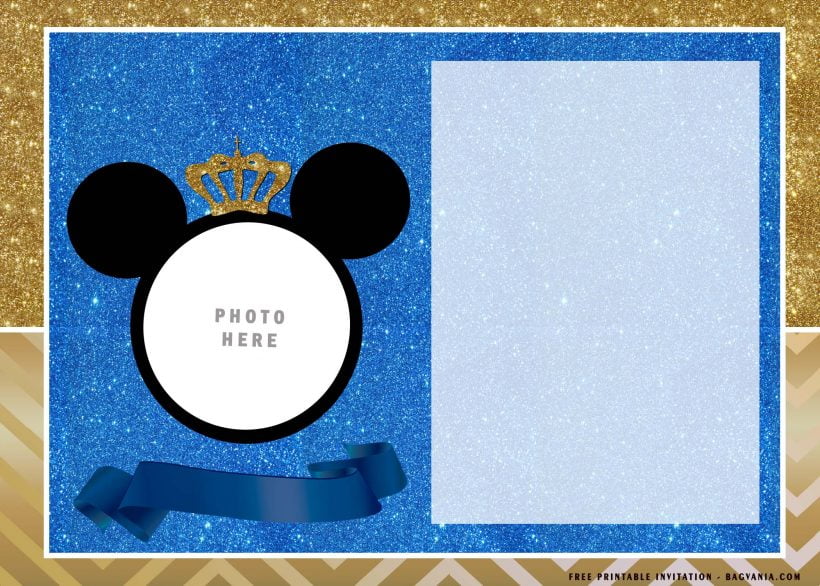 This Mickey Mouse-inspired templates offers a beautiful piece of invitation cards. It comes with gorgeous shining stripes and sprinkles to fill up the main layer, along with nicely touch of Mickey's Silhouette to put your baby's photo. What a perfect design right? Of course. Beyond that, this template has 6 different styles which you can get all of them at once and personalize them to suit your taste.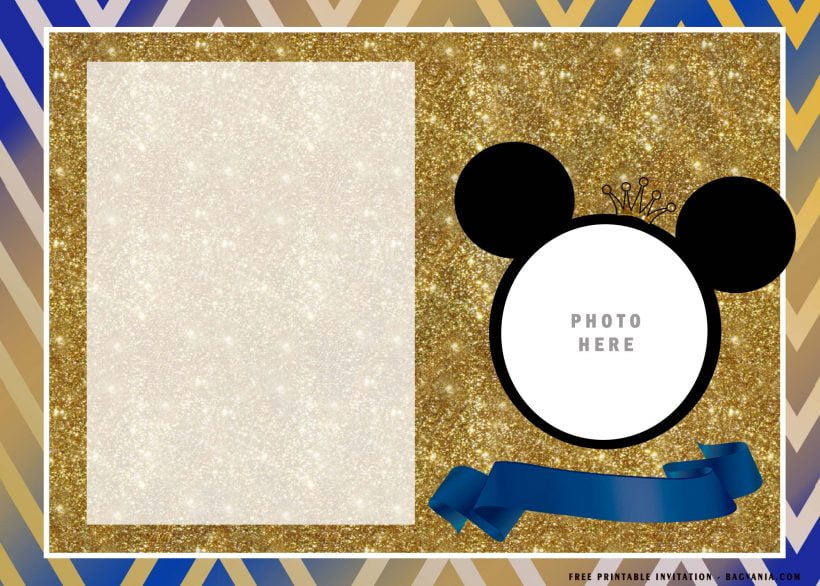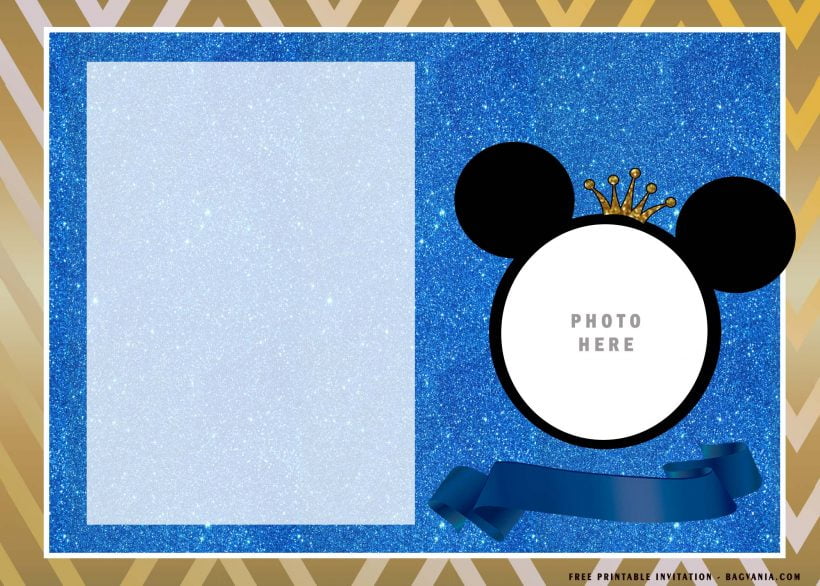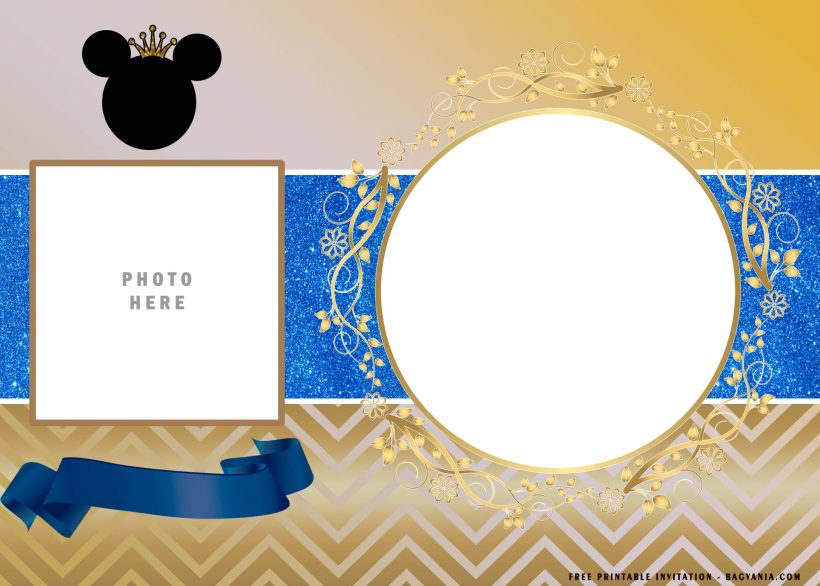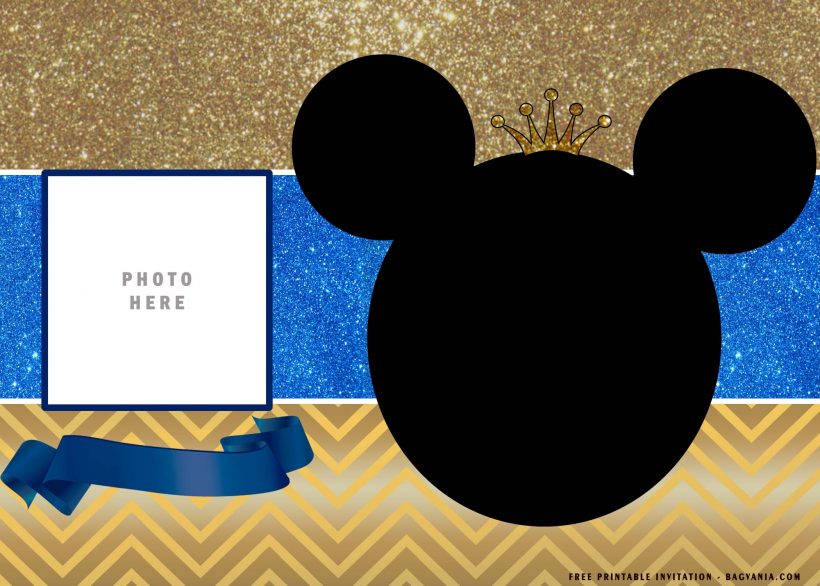 Spending your effort together with your husband is also good idea, you can work together to make this adorable Gold Mickey Mouse templates even more standouts. Let your creativity shine as you customize and add some knick & knacks on this beautiful invitation cards. Are you wondering how to get these adorable template? Relax, you only need an extra effort for this stunning template. These following steps will help you,
Move your mouse pointer on top of your selected template
Then "click your left mouse button" wait for a second as they will pop a new page up
Choose "save image as" and located where the template is going to be placed in your device.
If the download process is done, go check your default download location, and you can open/edit them using Ms Paint or Ms Word.