(FREE Printable) – Gold Frame And Tropical Leaves Invitation Templates
Hi guys! How was the rest of your day? I hope you are having a good day. Meanwhile, expecting your baby makes your heart beats so fast, unimaginable love that connects mommies and her babies. It doesn't matter what kinds of party that you are going to nailed down, it is important for you to celebrate your special moment with your loved ones. Also, when it comes for a party, you will need to consider to think about the invitation, what kinds of theme that goes well with your budget? And how they will look like? If you don't have enough time to try to solve those question, you can use these Gold Frame Tropical Leaf design to solve your business. This template is one of a kind themes you can throw, whether it would be a small party consisting your friends and family or an extravagant shower party like the ones you might saw it while scrolling on your Instagram feeds.
Let's get this thing started, the first thing you will need to do is crafting your invitation, but before you dive deeper into your imagination, it's better to draft your invitation card first. As i have mentioned, You can go for these gorgeous Gold Frame and Tropical Leaves and you can get them for absolutely free, how good is that? Instead of the common minimalistic concept, this one was designed with a nice gold finishes on top of the fancy frame design which is hanged on top of your card. For minimalist and muted finishes, we puts some knick-knacks of tropical leaves to catch your guest's eyes and give them an idea about your upcoming party.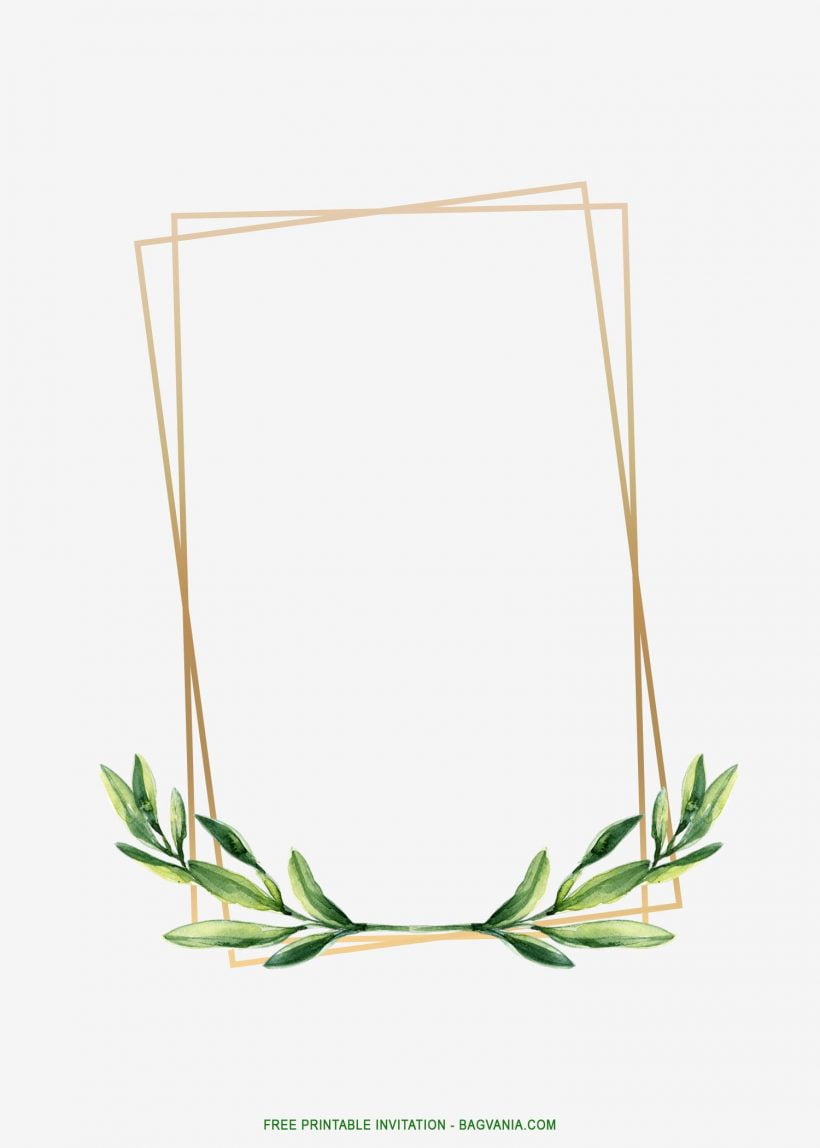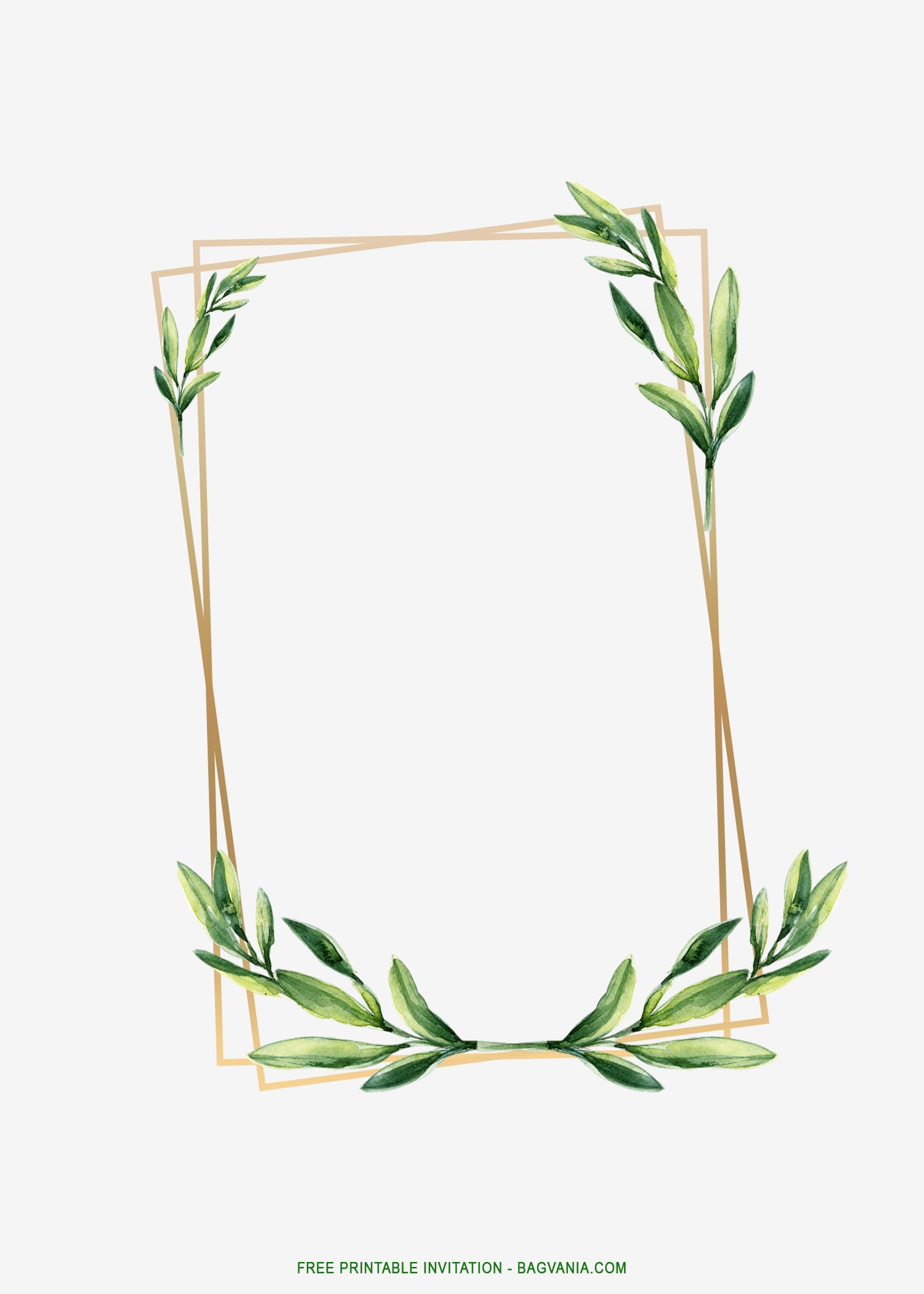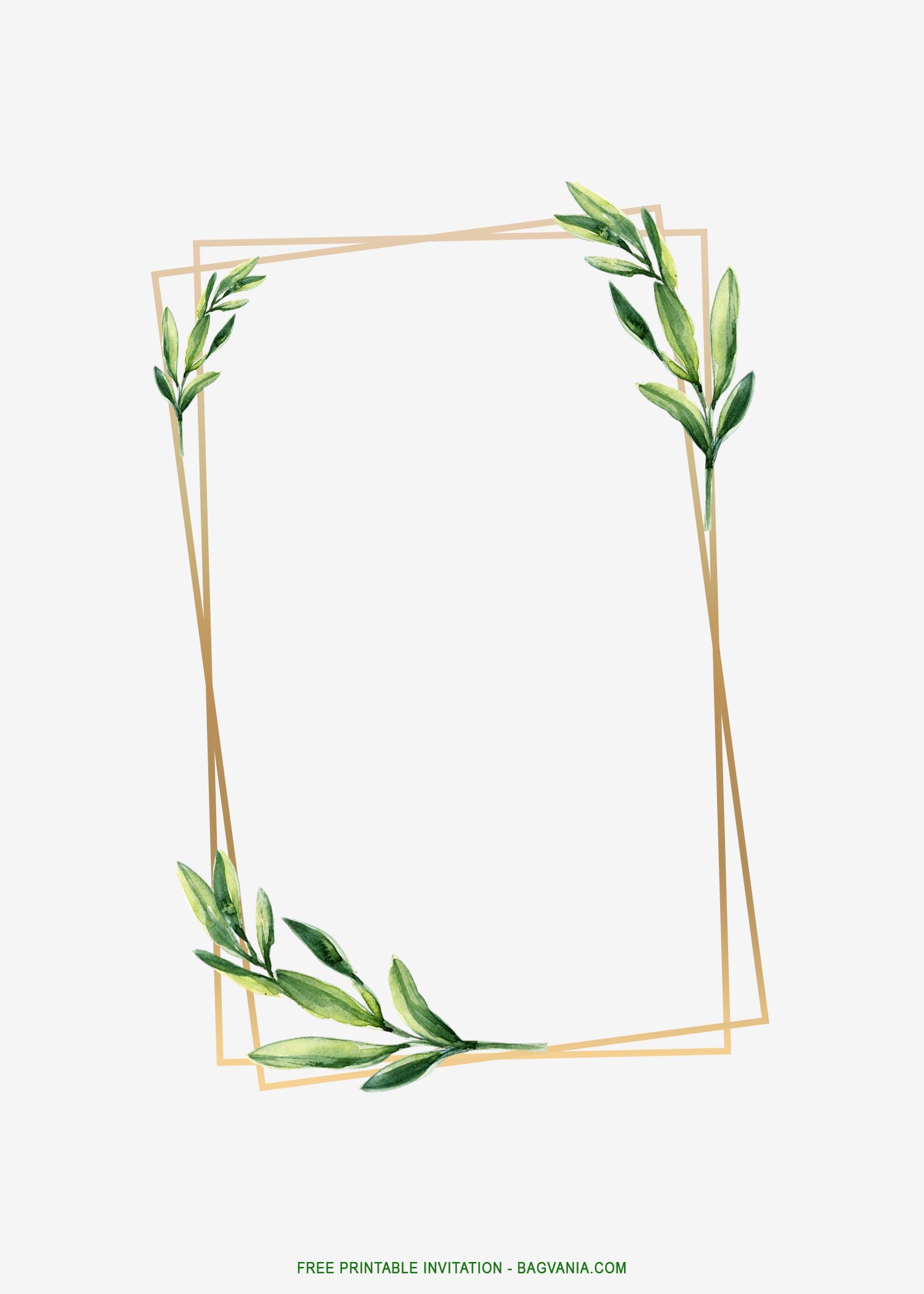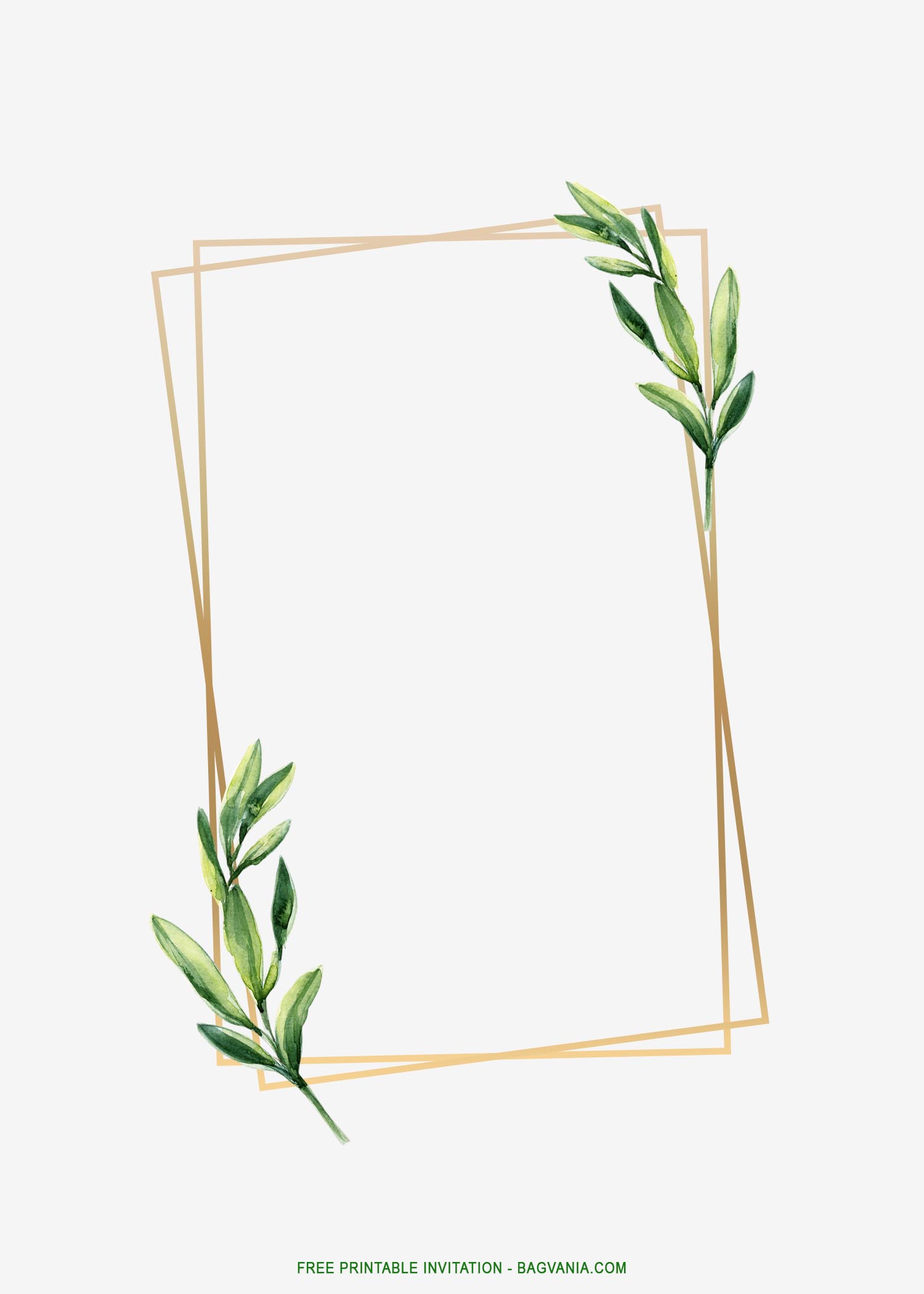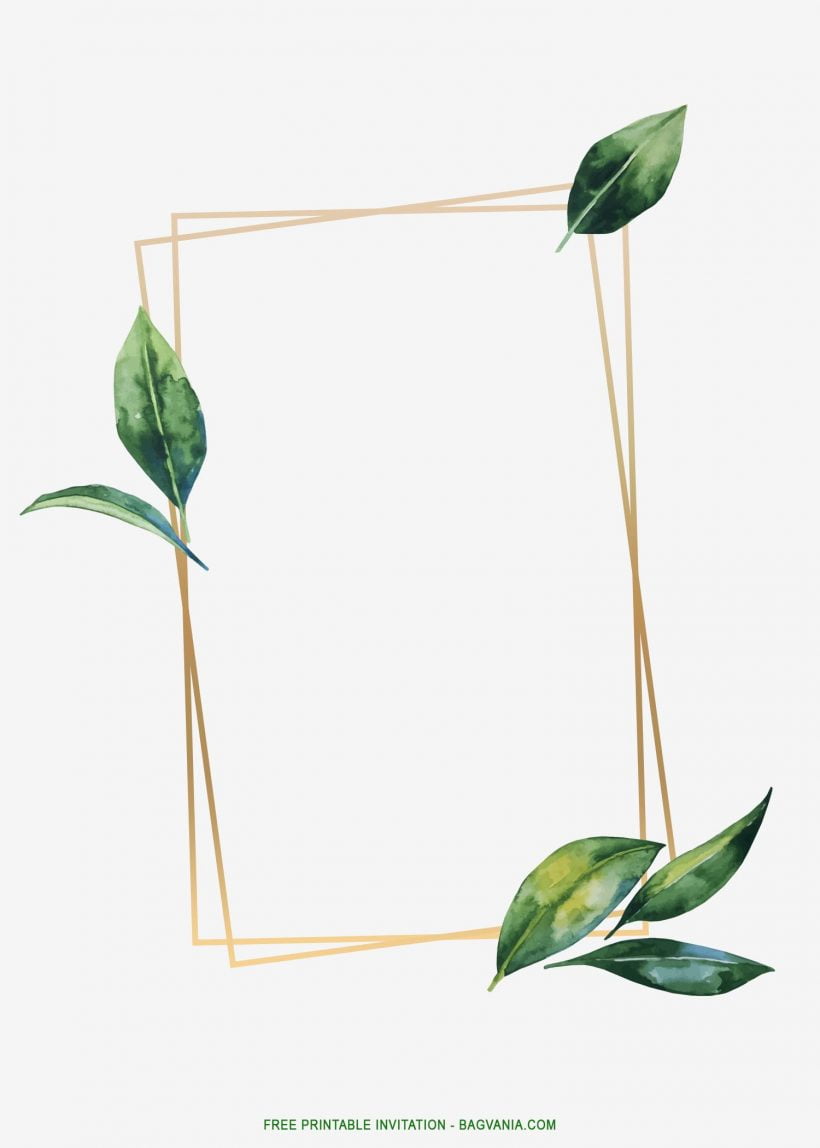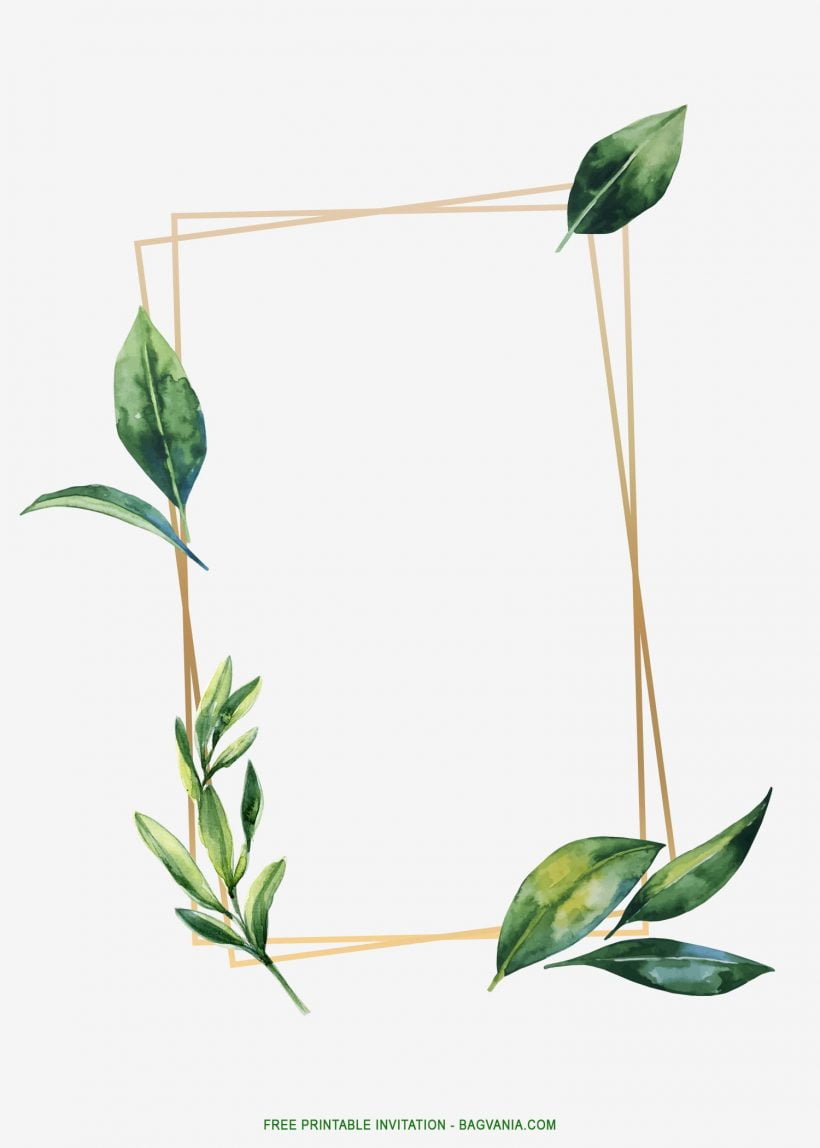 To have these lovely templates, you can have it by right-clicking on your selected template, then go for "save image as" and choose where your template will be saved in your device. Once you have downloaded the templates, you can jump on the next steps. Put your own wordings and add some details on it, you can take a note on these following tips,
To open your template, use default windows apps like Ms. Paint or you can use Microsoft Word instead of Paint, because these day the Ms. Word is completely enough for you to do a simple editing and adding some text.
For printing material, we suggest you to use card-stock paper, it weigh around 20-80 lbs and comes with a variety of textures and colors, you can also go for the glossy paper, because this type of paper absorb inks really well and the result will looks sharper among the rest.