(FREE PRINTABLE) – Halloween Kids Birthday Invitation Templates
Are you going to hold a birthday party for your son? You'll probably make an unusual party for him. Halloween Birthday Party will be a good idea. Make scary decoration and ask the guests to wear Halloween costumes. Prepare snacks and drinks, and also games during the party. Those will be great! Don't forget to make birthday invitations in Halloween theme.
Bagvania.com has templates in Halloween theme. There are six patterns choices under free printable Halloween Kids birthday invitation templates. Creepy images in a scary atmosphere decorate these designs. You can write the wordings in the blank space and put the photograph in photo space in each pattern. Do you want them for free? Follow the instruction below!
Step-by-step to Get the Templates for Free
Click Download Image above the image and you will get a new window. It will automatically download in seconds. If you don't find the button, click on the pattern – right click – Save Image As, then save the pattern to your PC.
To speed up your activities for editing templates you downloaded, you can use an online software in https://canvas.drevio.com/start/ for free. Edit the size and also write the wordings and detailed information about the birthday party, such as the day, date, time, location, and RSVP. When it's ready, prepare the printer. Make sure the ink cartridge is full, because it will effect on the printing quality. For the paper, use heavy cardstock paper that you can buy online at Amazon.com.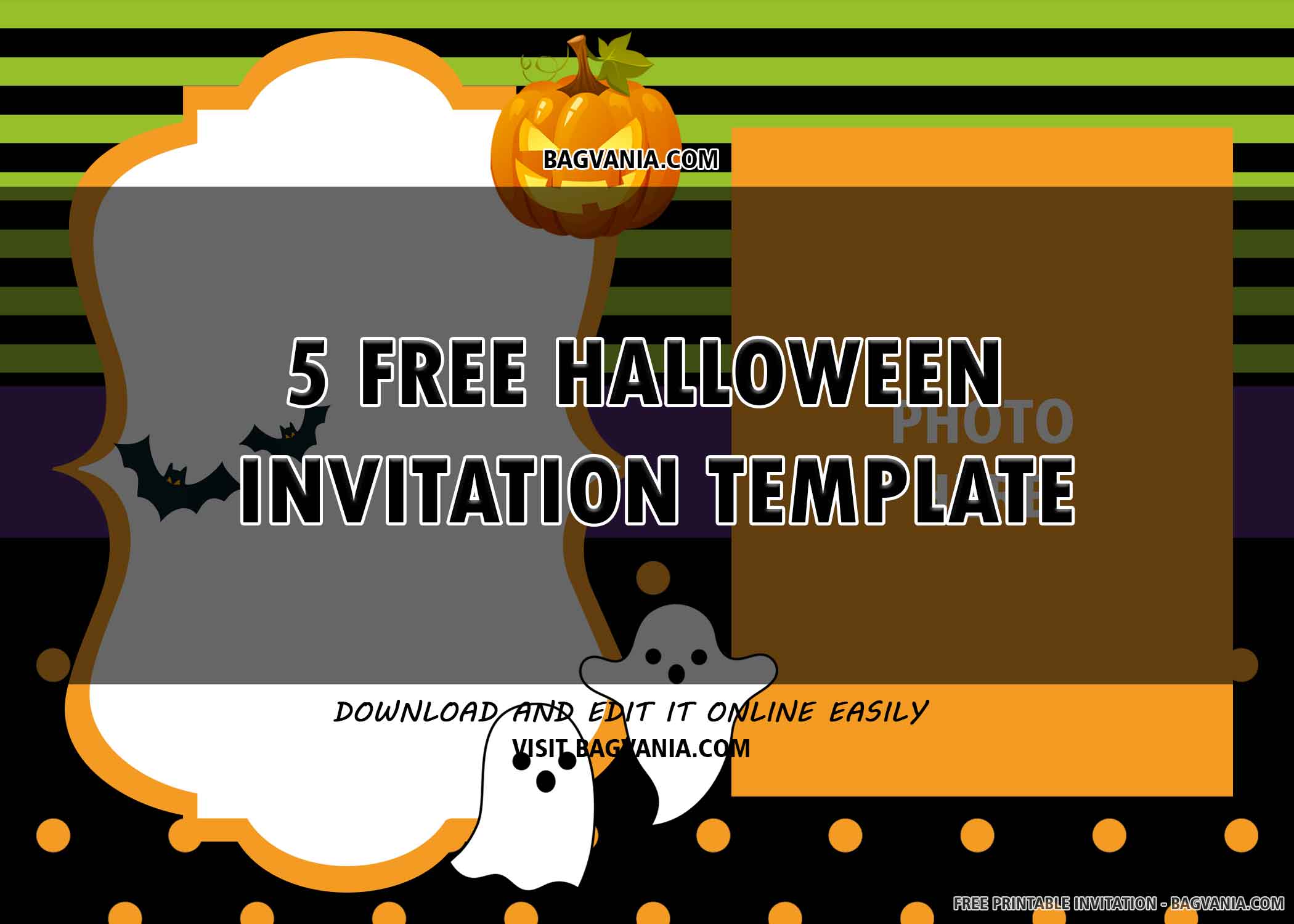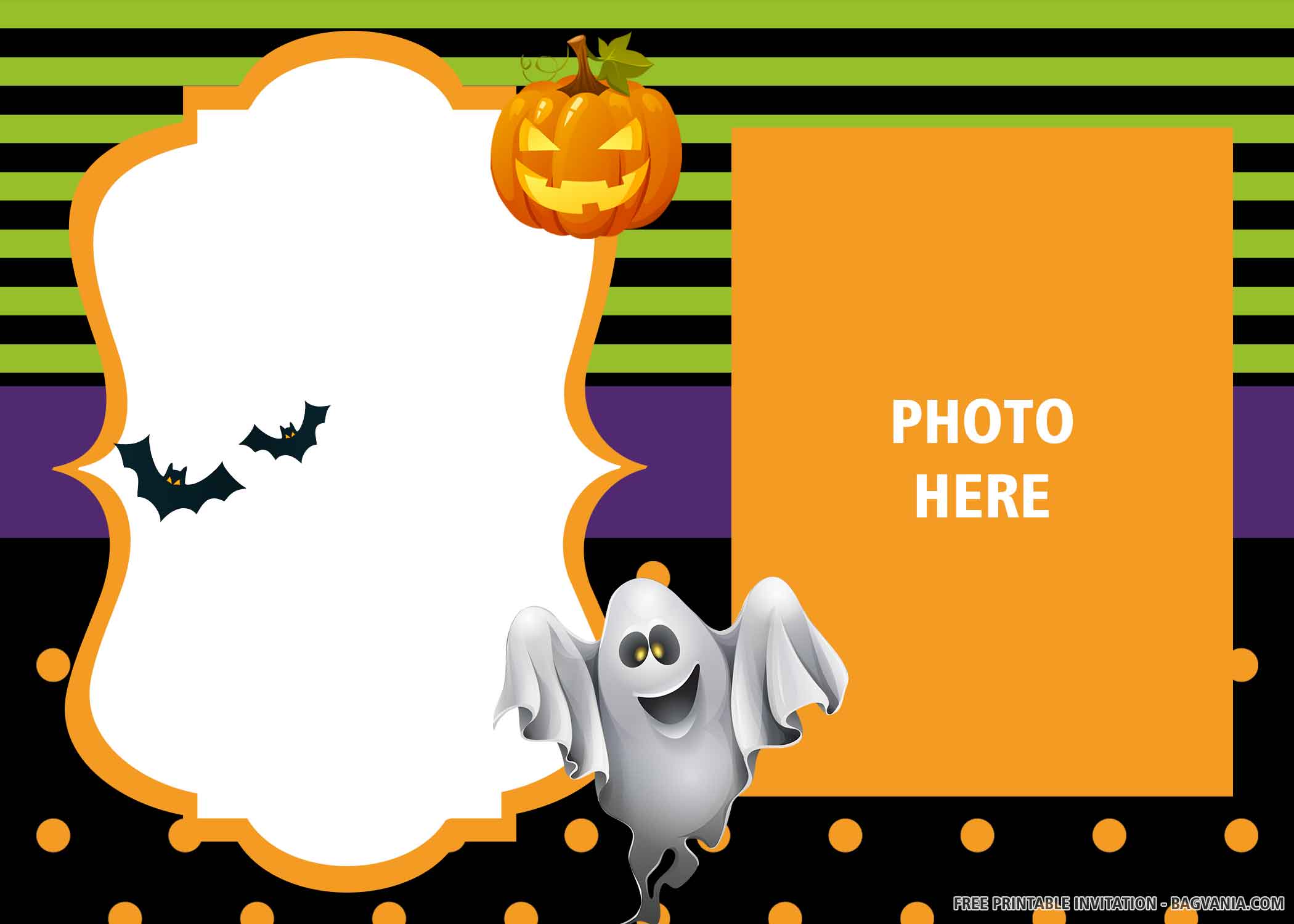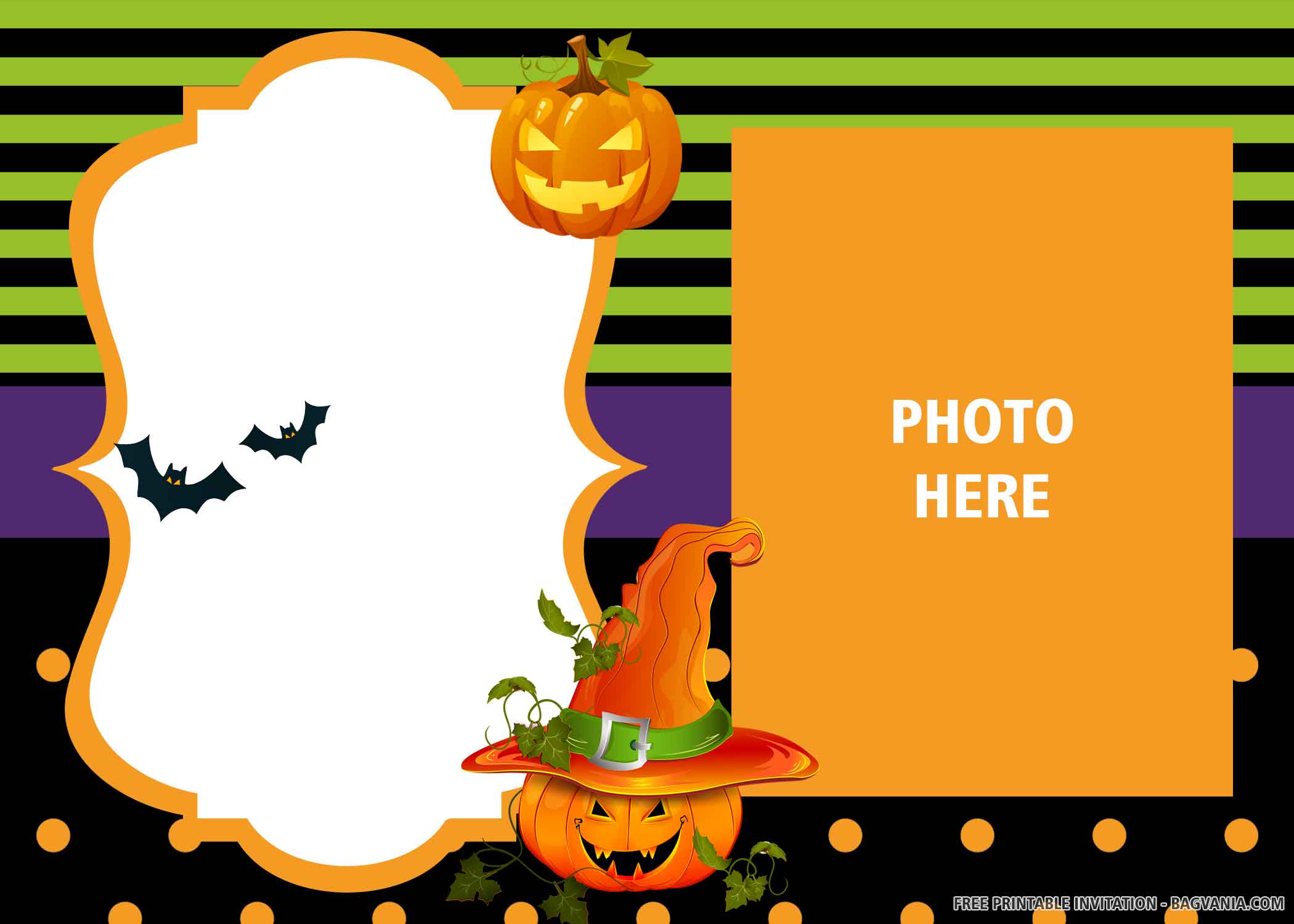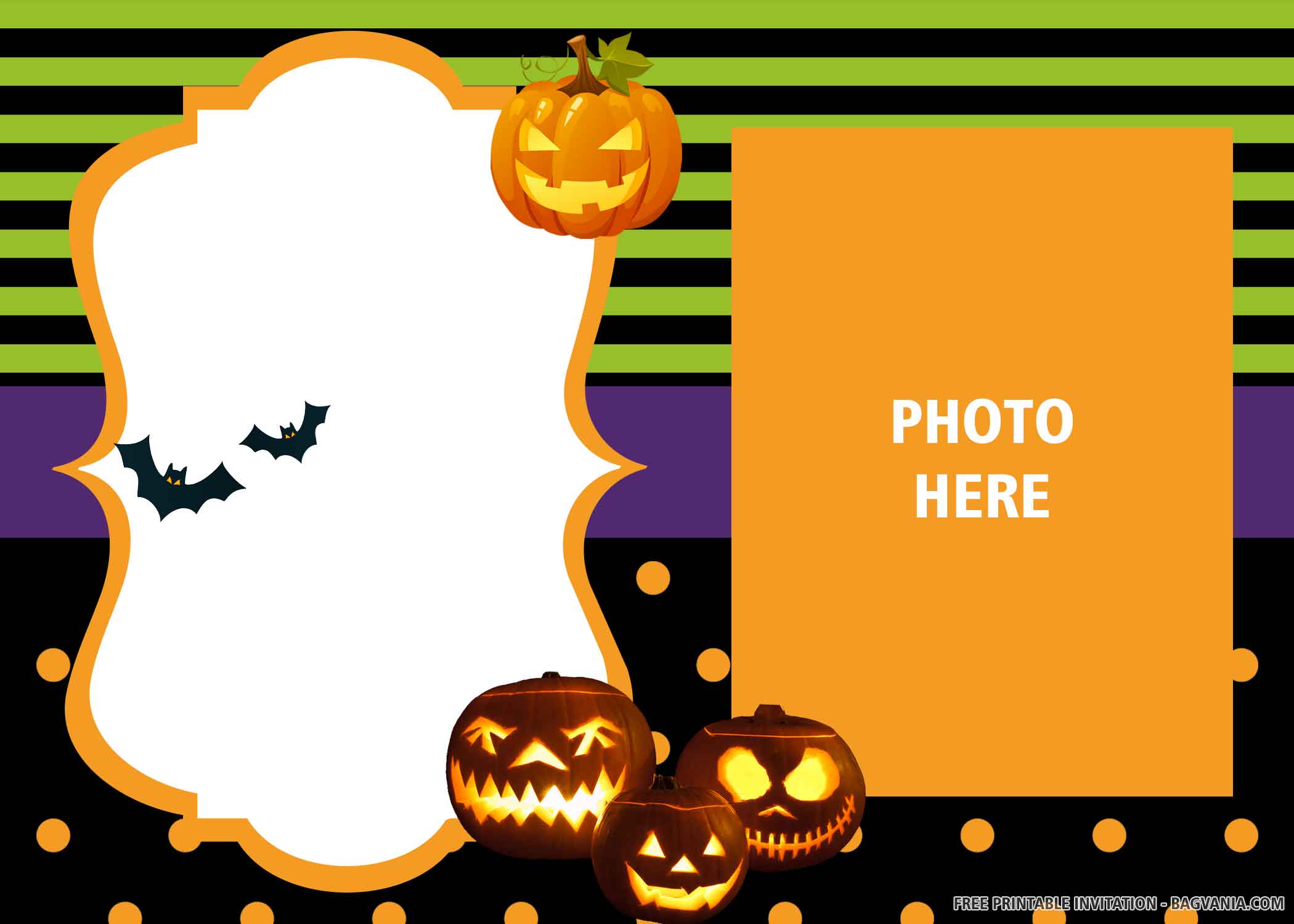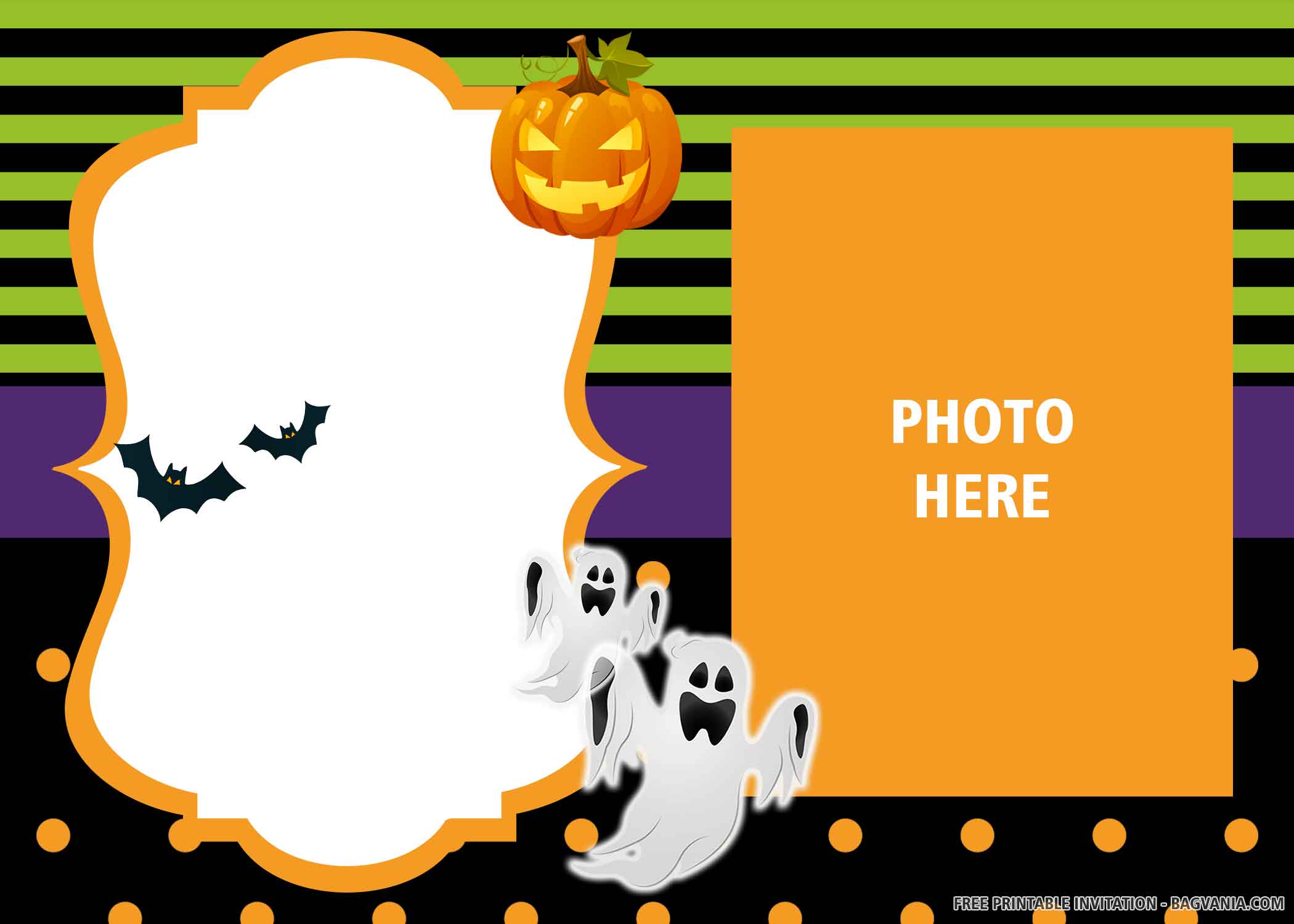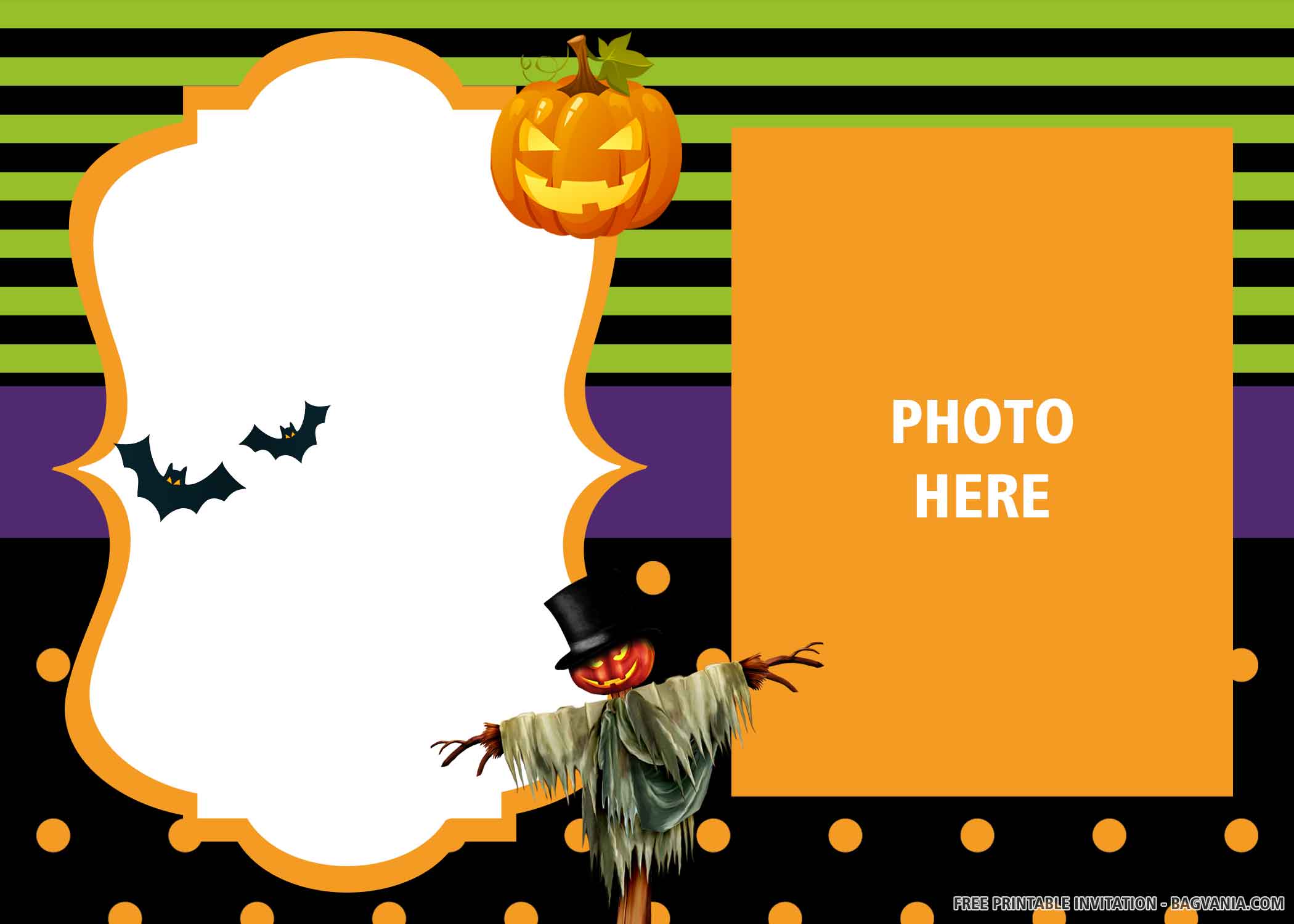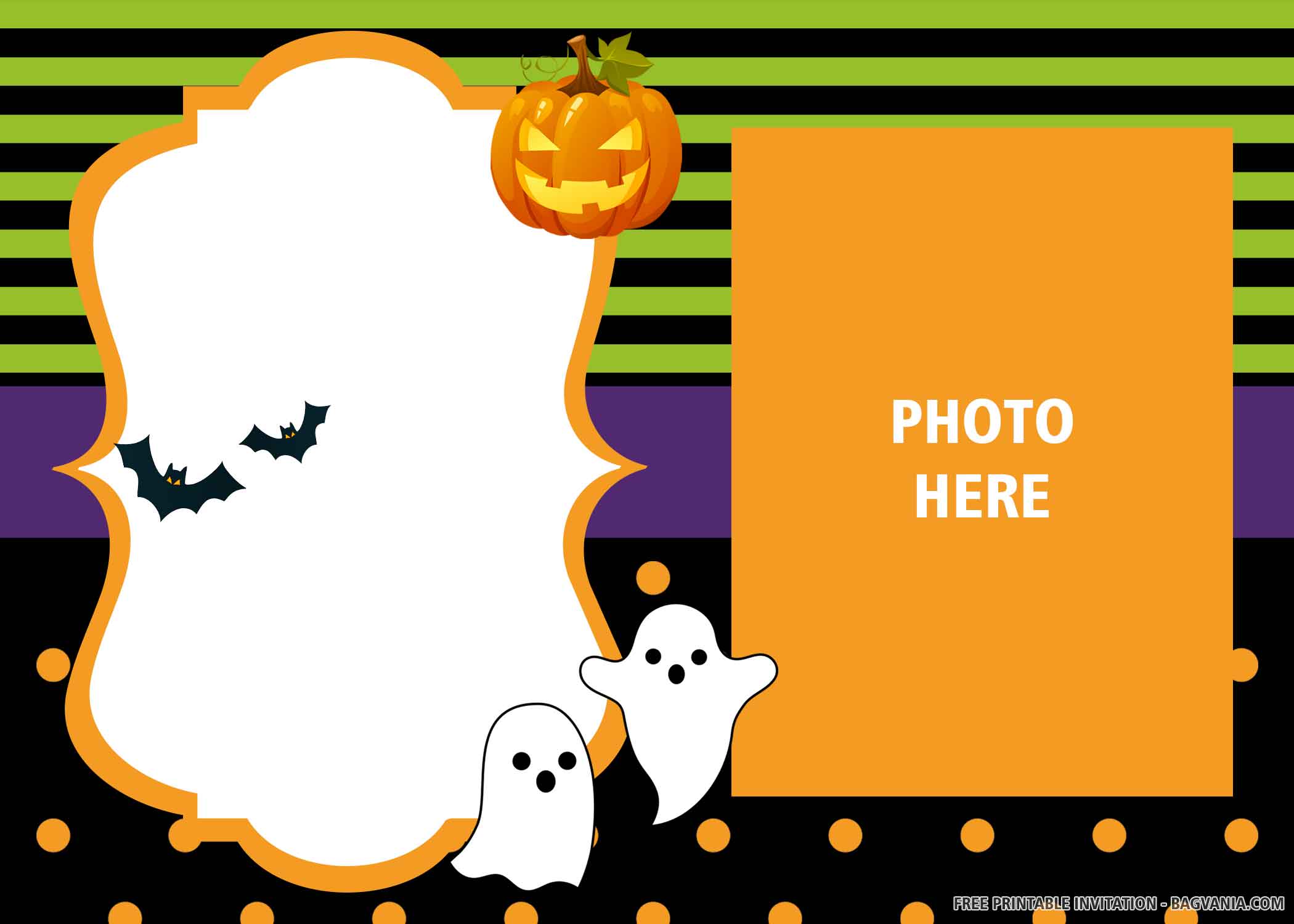 Wordings
Make interesting wordings to attract the attention of receivers. Here is an example to write the wordings.
Pumpkins, scarecrows, ghosts and more!
Who will show up at your door?
Halloween's a spooky sensation
Come to celebrate [the name and age] birthday
Please dress the part whether creepy or sweet
And we'll gladly serve up tricks and treats!
[the detailed information about the birthday party]