(FREE Printable) – Incredible Baby Hulk Baby Shower Invitation Templates
Need some inspiration for your upcoming party?
There are so many fun and awesome Party Ideas here that can be done at your home and using your own special hand. We all know that everyone loves to watch Incredible Hulk at Movie Theater, especially your little baby hulk who gets angry if you won't give him a new toy or sweet ice cream. This Hulk-inspired invitation card is a perfect choice for you and your baby. Anyway, this template comes in awesome multiple-panel sequence much likely in a comic strip or comic book. There are available spaces (text box), so you can put your baby's name and add some personal word.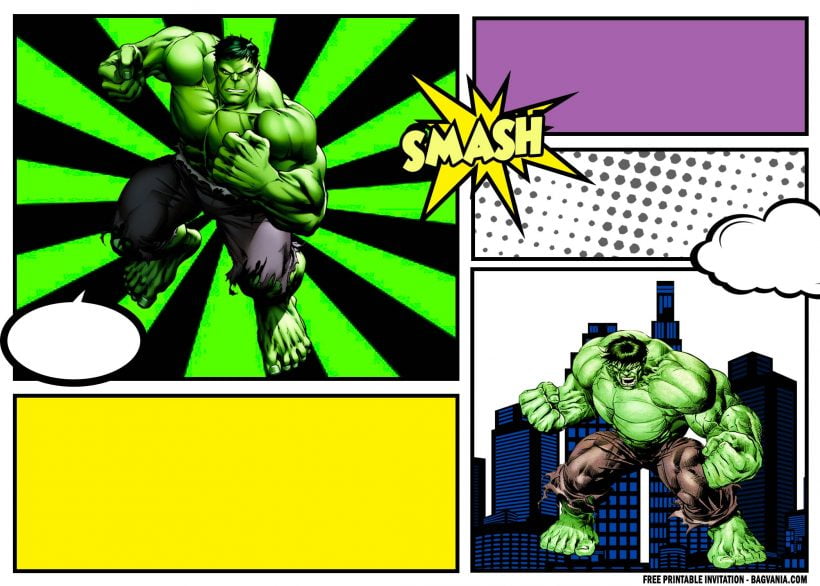 We can guarantee you that these one will make your guests crack their smile while looking at your adorable invitation card, which will standout unlike the other one. Can you imagine how they will react this iconic Angry Hulk? Besides that, there are colorful speech bubbles and comic strips which makes them look alike a Marvel's comic book. Are you ready to use them as your invitation card design at your special party? Before you begin, you have to download these cool Incredible Hulk template first then the rest is yours. To download the template, follow this instruction:
If you have decided which one is your favorite
Right click on top of which invitation card you desire
Then click save image as and locate where the file will be saved
Alternative methods: You can simply left click on the template, and for a second a new page will pop up and your download will be started automatically.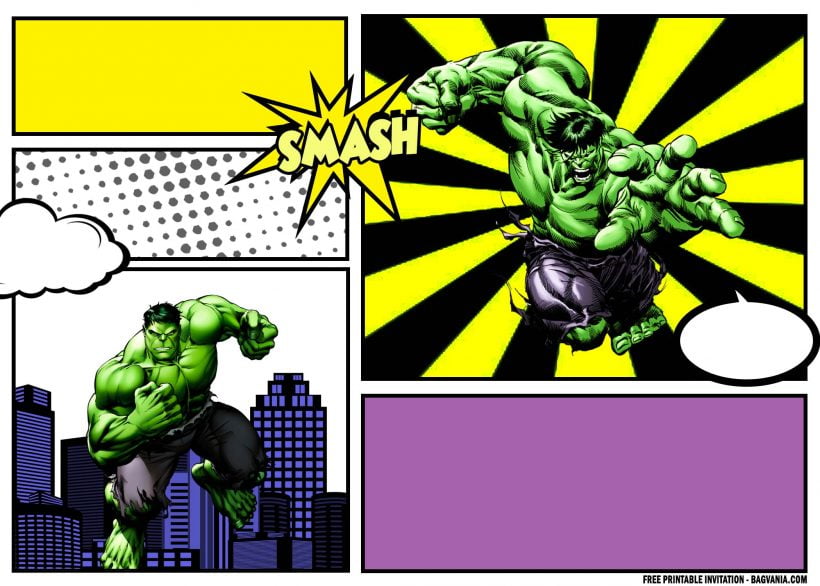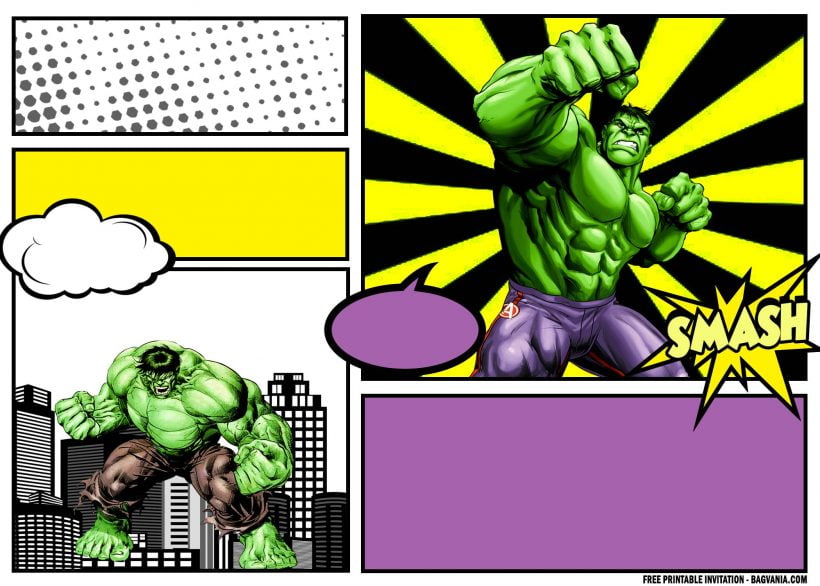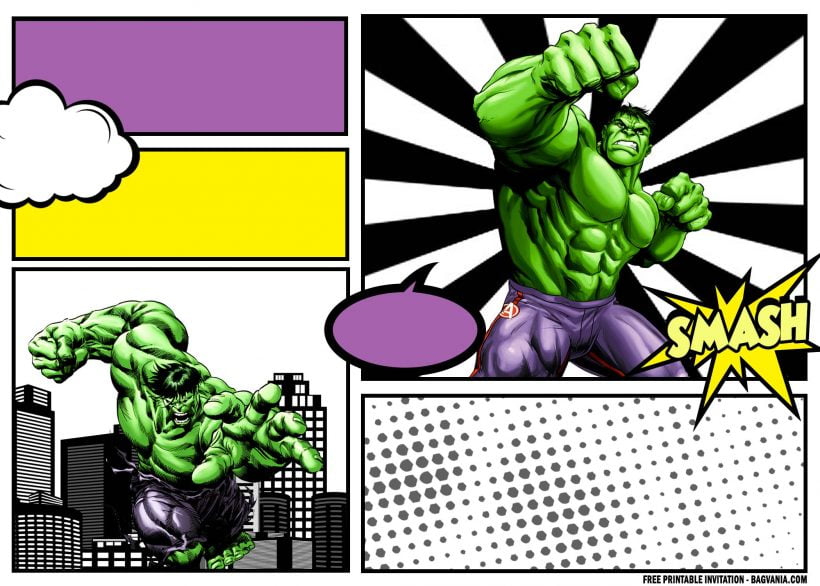 As an additional information, there are various kinds of printing paper or material out there that you need to think it carefully before you pick one of them. The most commonly used paper for this occasion is card-stock paper, it may a little bit thicker among the other ones, but in exchange you will get an invitation card that stiff enough and don't easily get torn when you're distributing the invitation. For cheaper option, you can pick Linen or Text paper, it costs around $15 to $20 /100 sheets.