(FREE Printable) – Lego Avenger Birthday Invitation Templates
A Lego-inspired party will knock off your birthday kid as well as every guests in your list for sure! Especially having the incredible Marvel Universe in your party, like Avengers. How awesome could it be, right? Are your ready to see one of the best Lego Avengers-themed invitations in town? (Ha-ha 😹). Take your seat, and hope you enjoyed my latest creation folks! Here we go,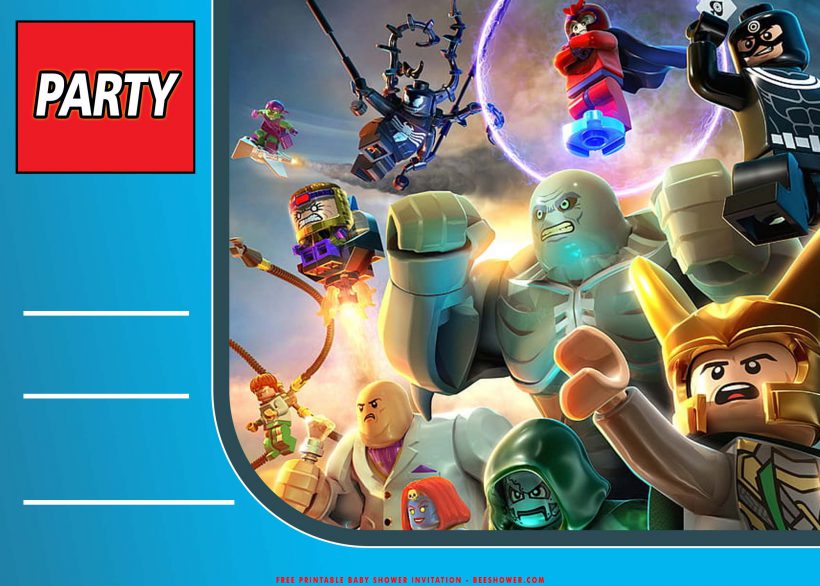 When we hear the word "Lego", it's all about the primary colors and adorable mini-figures. For that reason, I created this template in such colorful ways and charming that I could possibly get and able to encourage many guests. As we can see in down below, this template features "Sequential" design, which means your party details will be look alike a Comic Sequence or Thumbnail picture in front page of Magazine.
Your party information will be placed beside the "Jaw-dropping" scene from the mega hits series of Avengers movies as well as its iconic superheroes figures (In Lego Size) such as, Incredible Hulk, Captain America, Spiderman, Iron Man and bunch of other super-awesome characters. What do you think about it? It looks so damn awesome, doesn't it? All of these templates are completely free for y'all, my loyal audience!
Wanna hear some tips? Stay in your seat, and you'll find our tips right at the end of the article.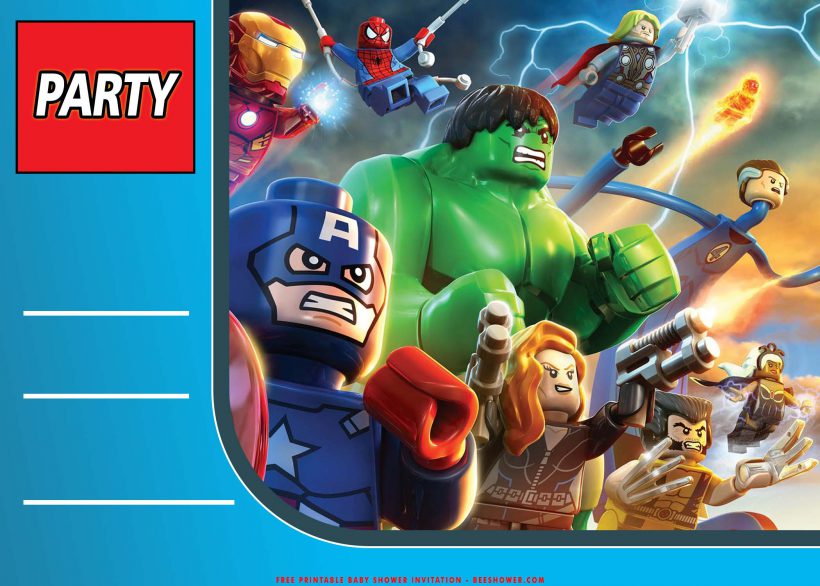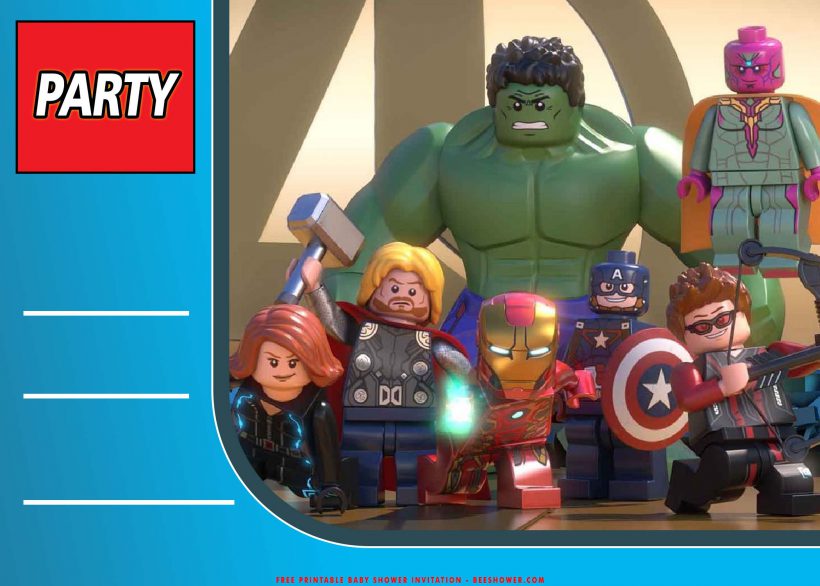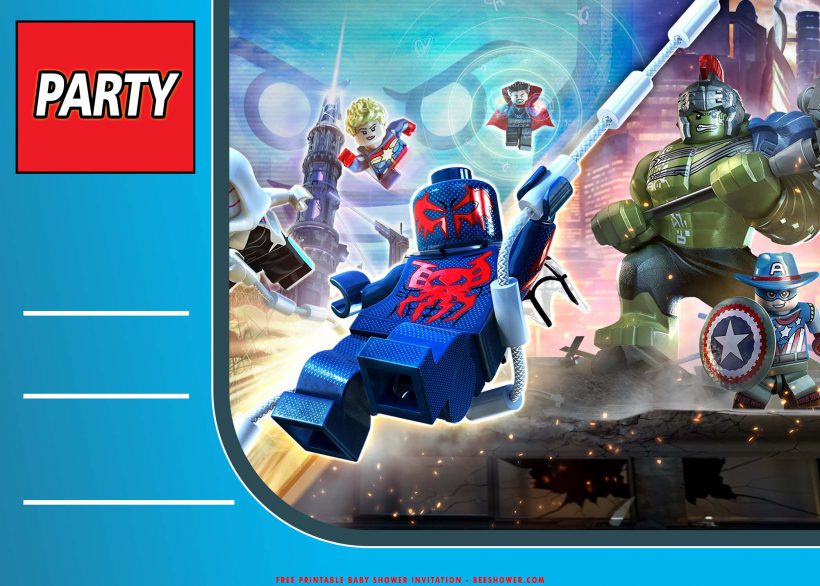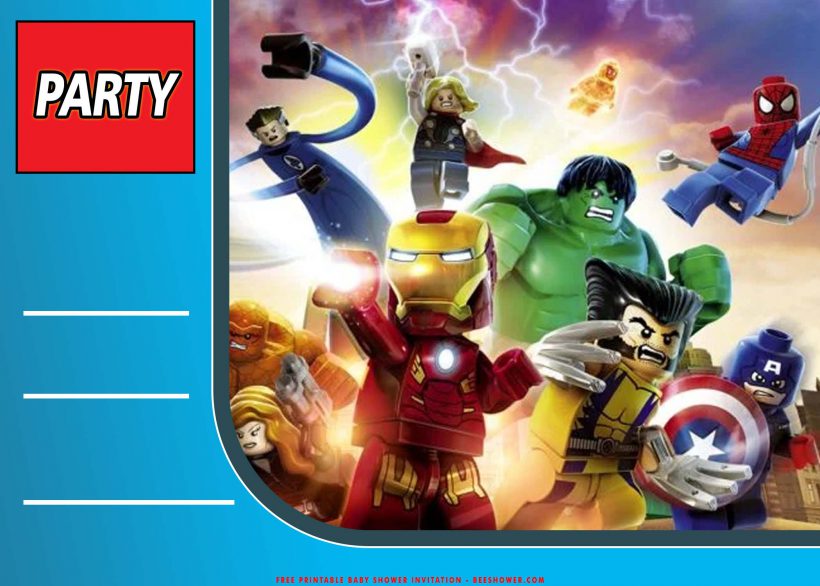 Bagvania's Tips
A Perfect knick-knacks for your Lego Avenger Party
Lego head cake. The Lego themed birthday cake is perfectly executed with yellow fondant.
Drink station. Fill a drink station with an orange or lime juice and you can get some Lego & Avenger stickers on Amazon and stick it on the bottle surface.
Lego Avenger Macaroon. So cute and easy to find! You can buy some macaroons on Bake-Shop, if it's possible, pick red, yellow, black and blue colors to match with Avengers and Lego's signature colors.
How To Download
Right click your favorite design – Select "Save image as"
Locate where the template files are going to be placed in your device.
Tap "Enter" and now the download process will begin shortly.
To edit the template, open them with Ms. Word or Paint
Printing Material: Card-stock or Linen Paper (7×5 inch)