(FREE Printable) – Lego Batman Baby Shower Invitation Templates
Ever since the first release of Batman came out, along with the awesome Collaboration between DC Studio and Lego Inc which results The Lego Batman appeared on Cinema, this series it's always been one of my favorite superhero all the time. Both me and my son; Alex, we both are enjoyed the series and even we had done one of our party with Lego Batman theme. Thus, I created another super-awesome Lego Batman-inspired invitations for you folks! I've been spent my entire week to create this template and hope you enjoyed the result.
I've brought the iconic Black & Yellow Lego Batman into this design. And as shown below, the template will be decorated with stunning Bat Logo, 6 different styles of Batman's poses and suits, Pixelated-style background and last but not least, you will also get a designated place to put your party information.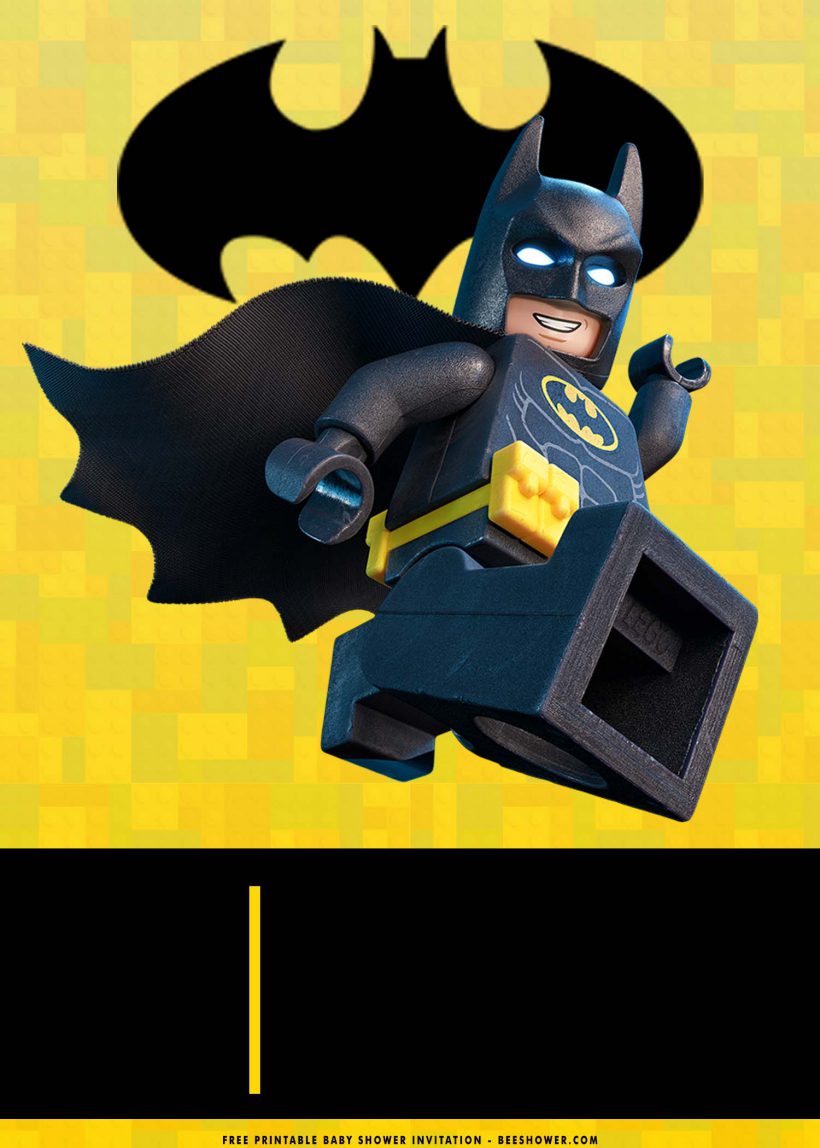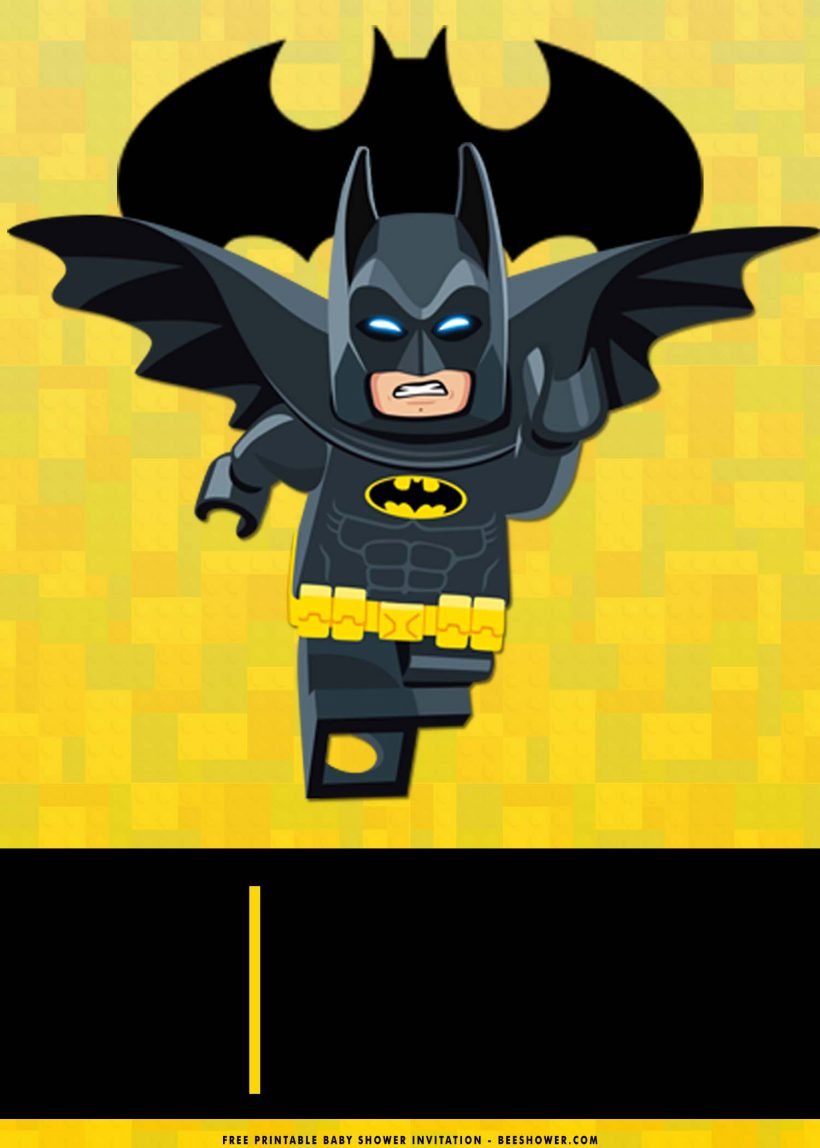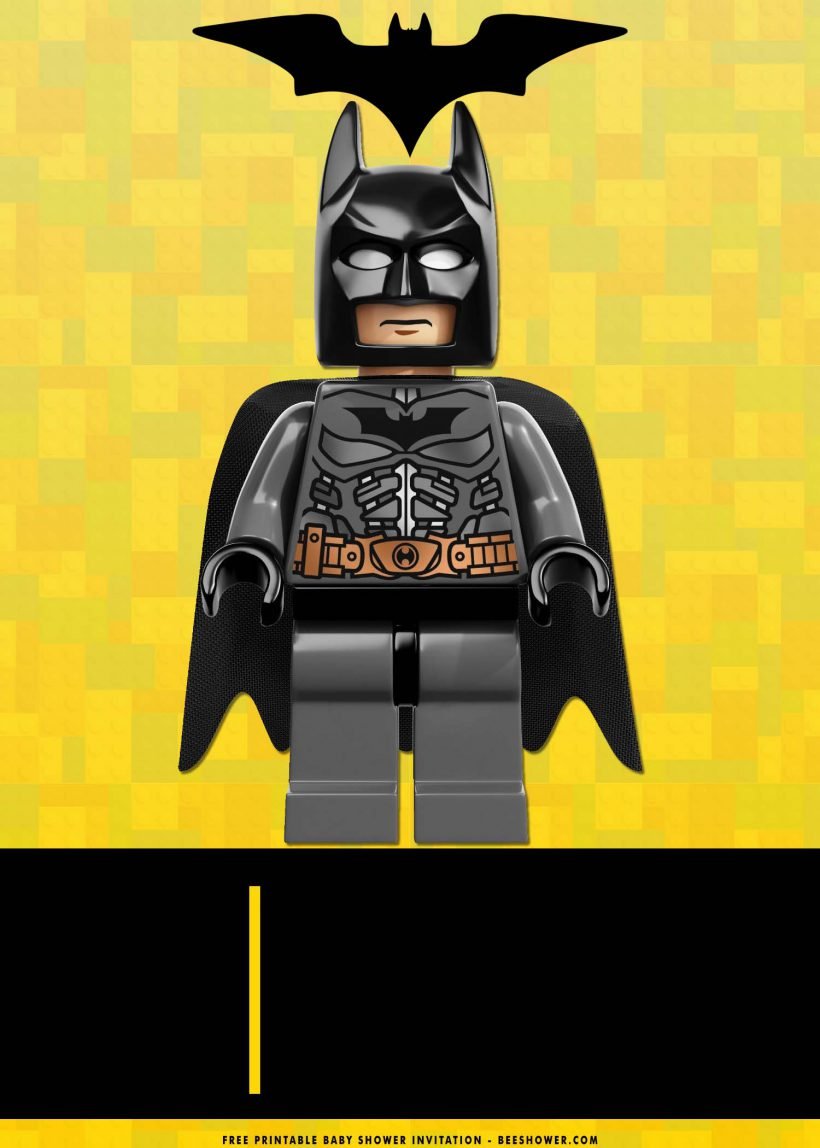 Now you've got one of the crucial part in your party done, then other process would be filling up the designated box of party information with your party details. You could start the process by writing some Opening Lines, then followed by The Information itself. Well, don't leave your seat yet, because we've already provided you an example of wording to organized all the details. Here they are,
Calling All Superheroes!
Grab Your Cape And Help Us To Celebrate
(Name)'s
Is Turning (…)!
Saturday, October 19th
1:00M – 3:00PM
(Name)'s House
123 St. Ave, Florida
RSVP: 1234567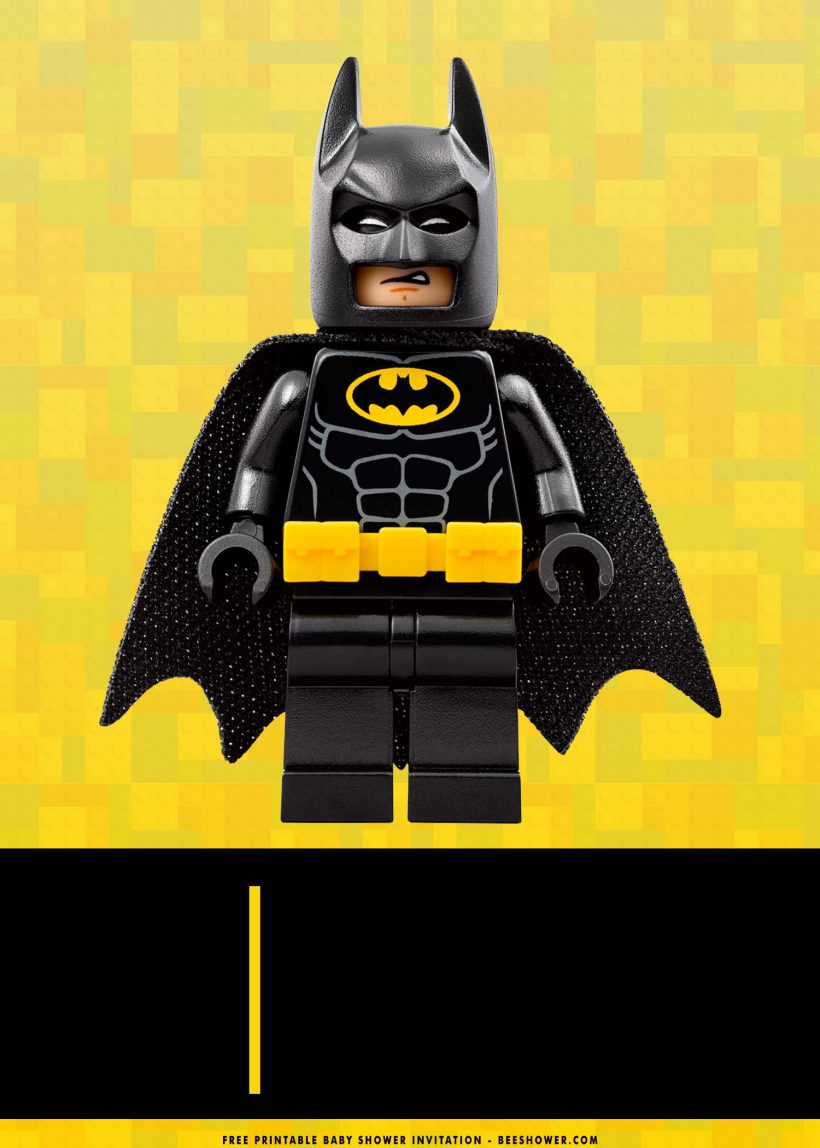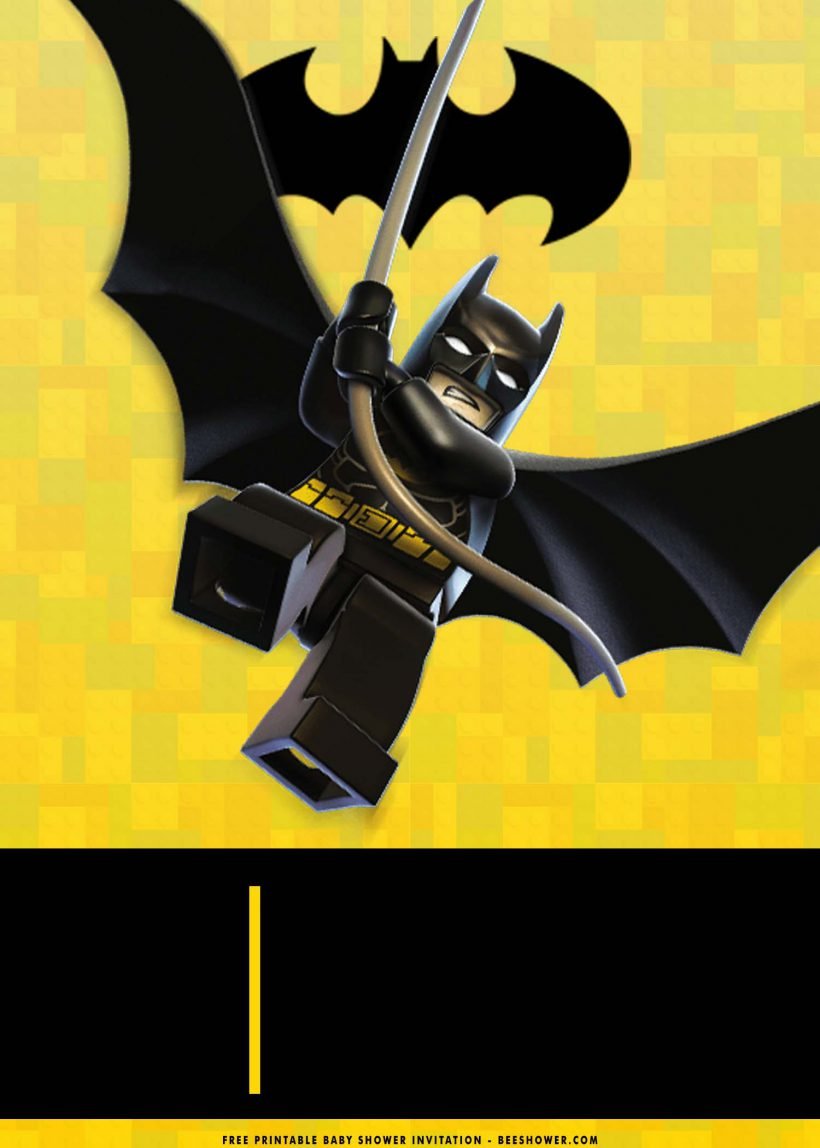 Our template comes in printable (JPG File) format, so you can easily handle this project using your laptop, some papers, while eating snacks and print them out with your own printer device. To open the file, you are going to need to open them using a simple app like Microsoft Word or Paint and after that you can get some supplies at stationery shop (Buy some printing paper, E.g. Card-stock Paper), and it's far cheaper than paying someone to design your invitation. The perfect time to send out your invites is 3 weeks before. So, you need to arrange it carefully.
How To Download
Choose your favorite
Right Click your selected templates – Wait for a second
Then Right click once again – Choose "Save Image As"
Locate your default download folder and tap "Enter"