(FREE Printable) – Lovely Little Bunny Baby Shower Invitation Templates
How to throw a baby shower party?
Thought of in some cultures it may get a little different, hosting parties still needs a good preparation, such as your invitation card design. As time goes by, everything is lot easier to deal with, you can get thousand upon thousand ideas or inspiration through Internet, much like your social media app. Yeah, that's right! You can find lots of party concept through your Instagram features, or buy a couple of stunning invitation design from etsy. Your invitation card will be the first glimpse of your guests to see and know how your party is going to nailed down.
You can make your own invitation even special by doing it by yourself, instead of paying someone or buying from some sites, you can handle at your home with your loved ones. Of course we all know that you won't create your invitation from the scratch, especially if you don't have enough time to think and draw your own sketch. This Little Bunny template might help you to figure out those problem, perfectly handmade invitation card design and it's free!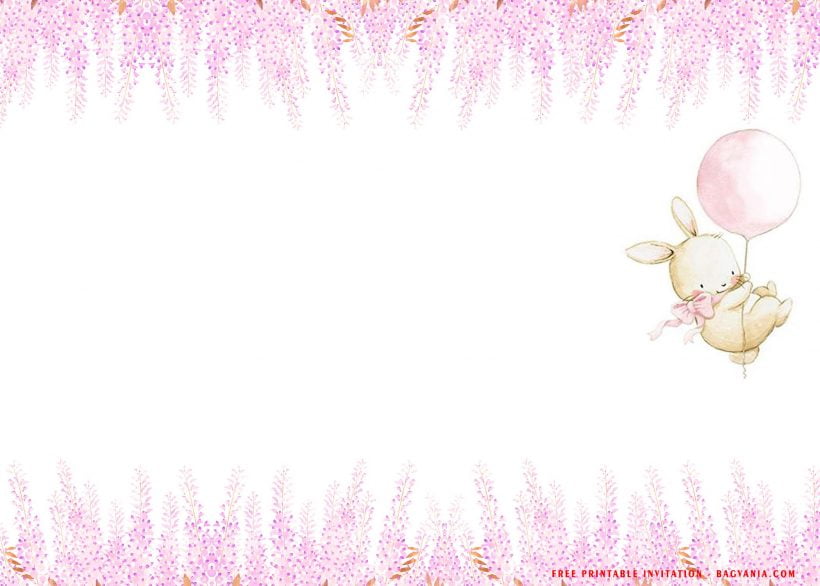 This lovely template has stunning touch of modern and classy design ideas, the entire card will be decorated in such beautiful ways. You will get a cute Little Bunny holding and hanging on a balloon, and he will be surrounded by stunning and charming flowers. Dusty Pink flowers will represents your sincere love and appreciation to your little sweetheart that you adore him/her so much.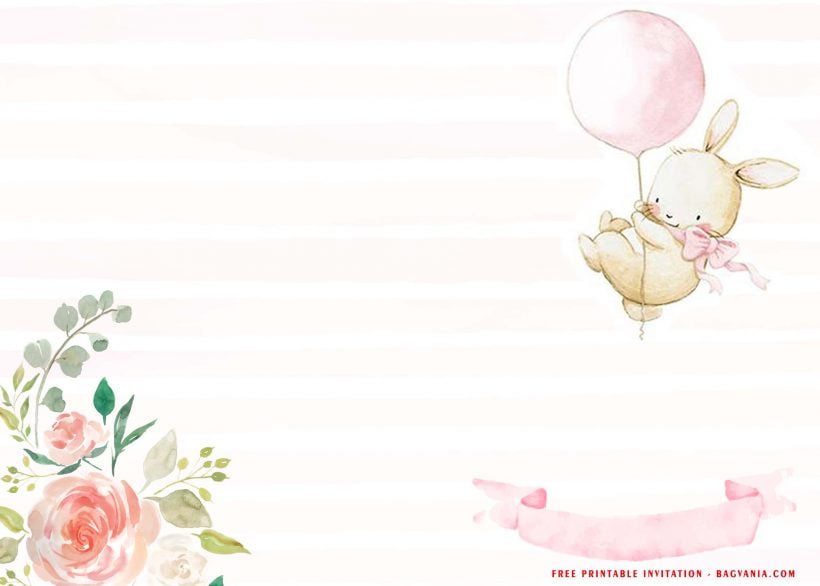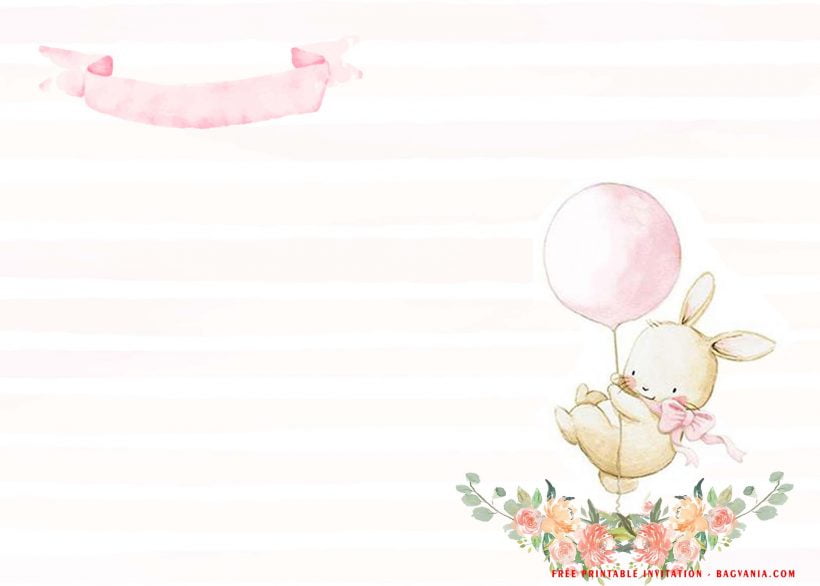 Download Instructions
This special birthday party does not have to be an expensive production, it really is the little things that are remembered, to help you minimizing your budget, and you can download this template and print them out using your own printer device and card-stock paper, because our template comes in the most compatible image format (JPG). If you want to download this lovely fluffy clouds, take a look at this following instructions,
Click on your selection.
Wait a moment – a mini pop pup page will appear.
Right click the image and Choose "Save Image As".
Locate where you want the file will be saved in to your device.
Tap "Enter" on your keyboard.
To open the template files using Microsoft Word or Paint.