(FREE PRINTABLE) – Mermaid Birthday Invitation Templates
Are you arranging a birthday party for your daughter? You can make a party indoor or outdoor, even at a restaurant or hotel. It depends on how big the party is. If you'll hold the party in a restaurant or hotel, make sure that everything is ready before the party begins. And don't forget to make and distribute the birthday invitation to ask your relatives and friends to cheer her up.
Well, Bagvania.com has many birthday invitation templates, and all of them can be downloaded for free. Today, we offer you Mermaid birthday invitation templates. They are amazing patterns with the images of mermaid and seahorse fish in underwater atmosphere. There are numbers that show your daughter's age, too.
You'll get benefits from the templates, namely: 1) save your money rather than paying the costs for downloading; 2) able to edit the templates; 3) make your own wordings; 4) print them as many as you need. Further information will be given in the next section.
It's Very Easy to Get Them for Free
First, click download image. The templates are automatically saved in your PC. If you don't find it, click the templates – double click on it – select Save Image As, then save it to your computer. Second, open a worksheet. You can open it in Photoshop Editor. Then edit the size. The standard measurement is 5"x7".
Third, write the wordings and the detailed information consisting of the day, date, time, and location of the party. Mention the contact person to confirm the visitor's attendance.
Fourth, print the template. Use cardstock paper for the best quality. You can buy it at Amazon.com.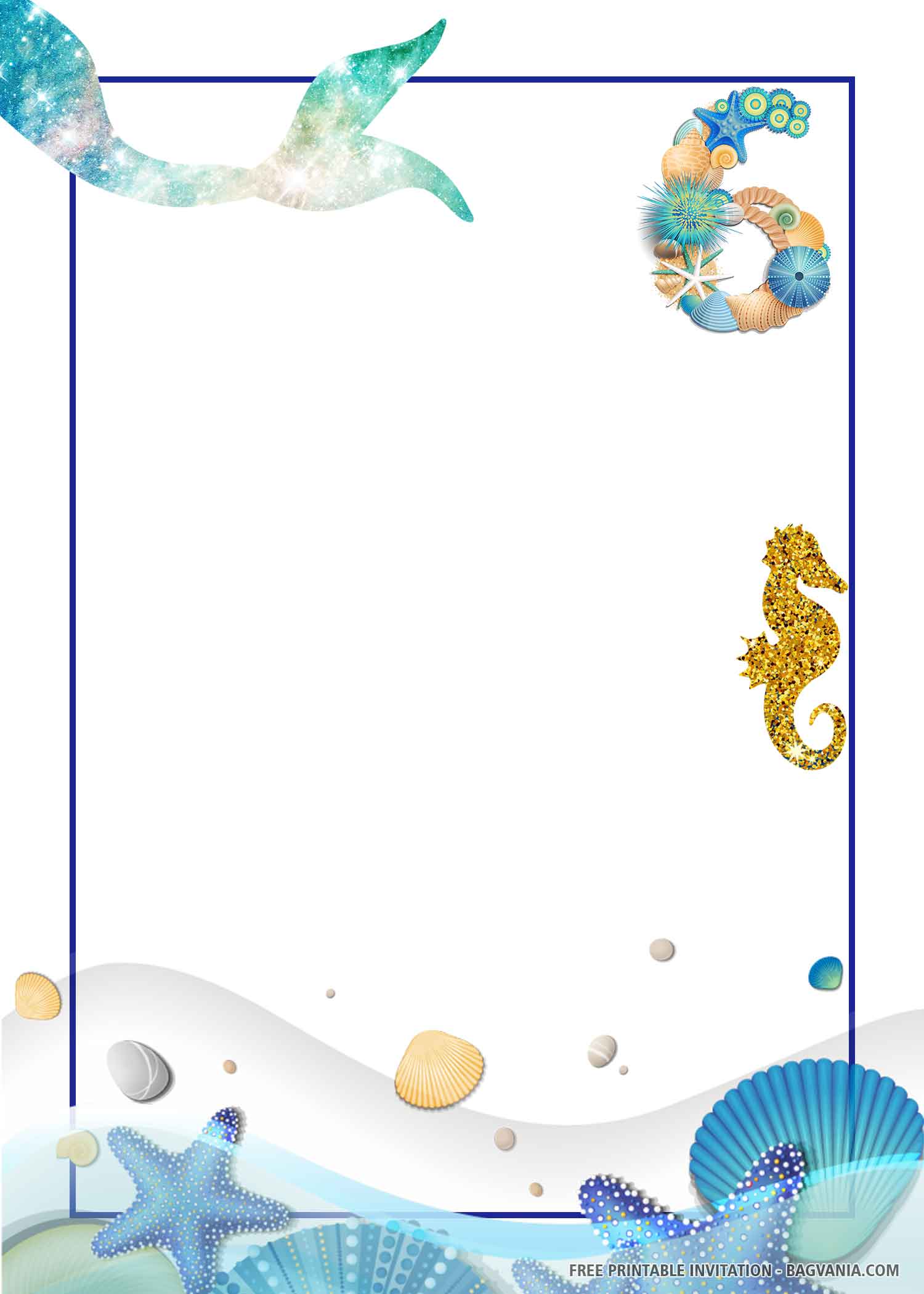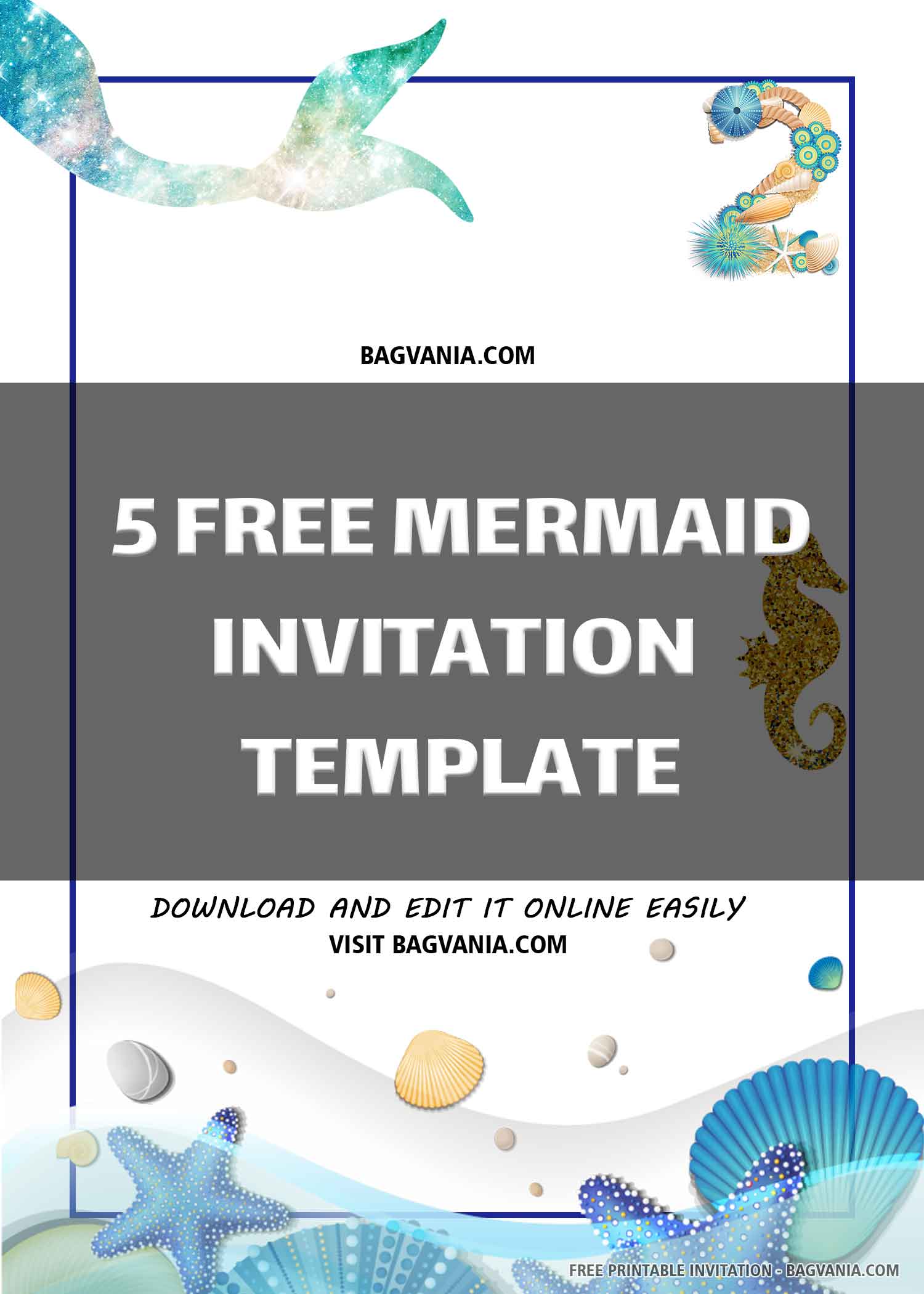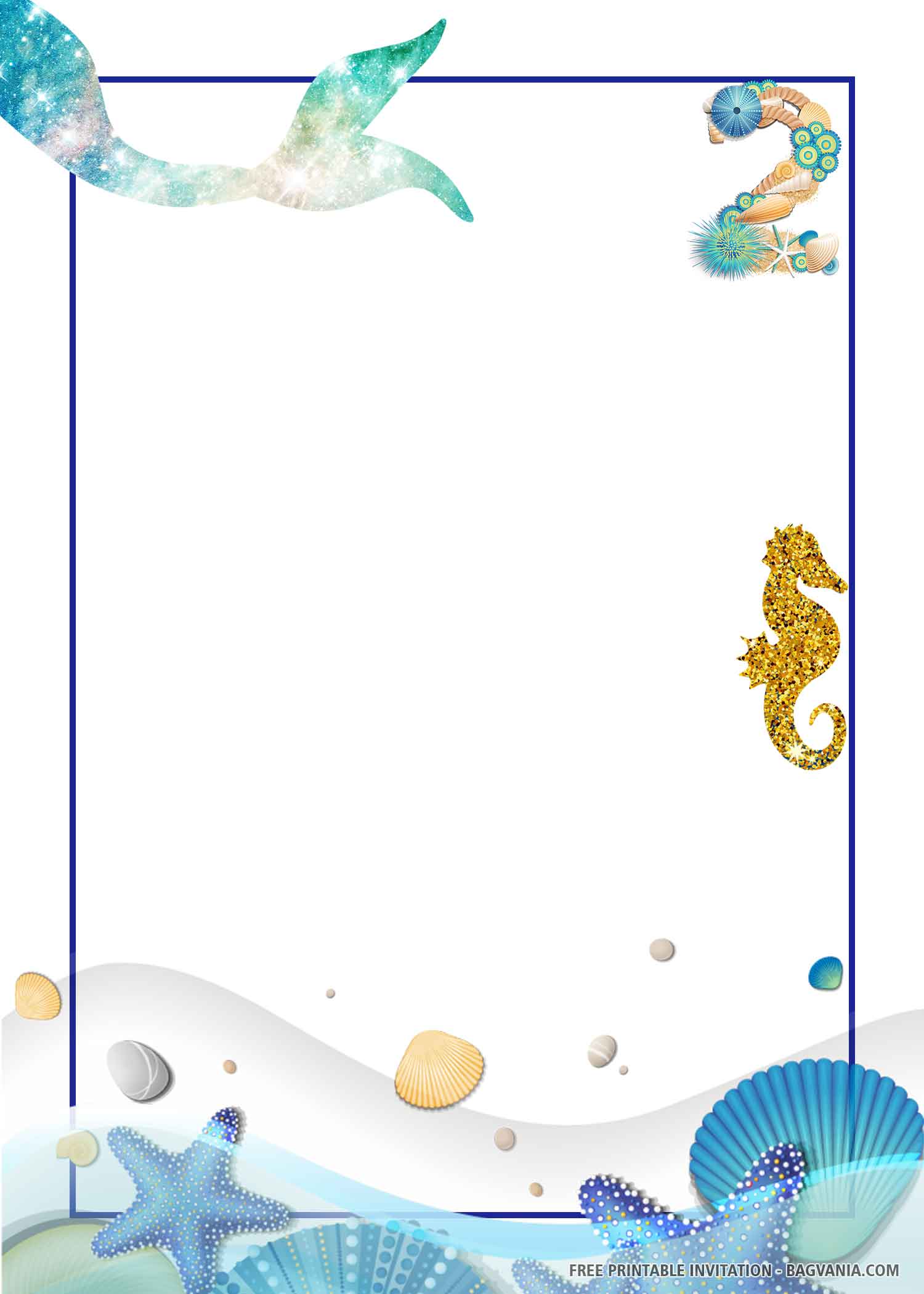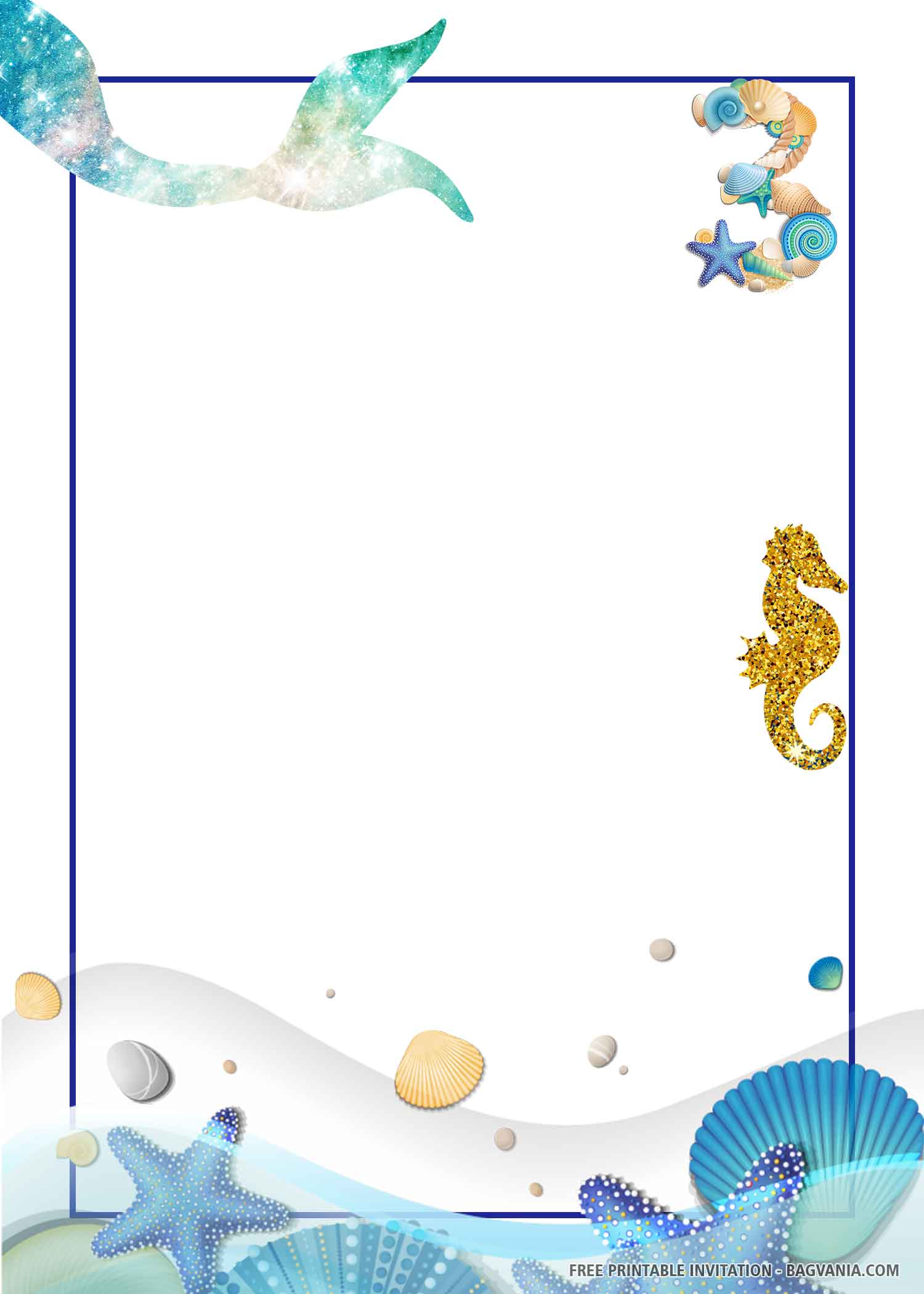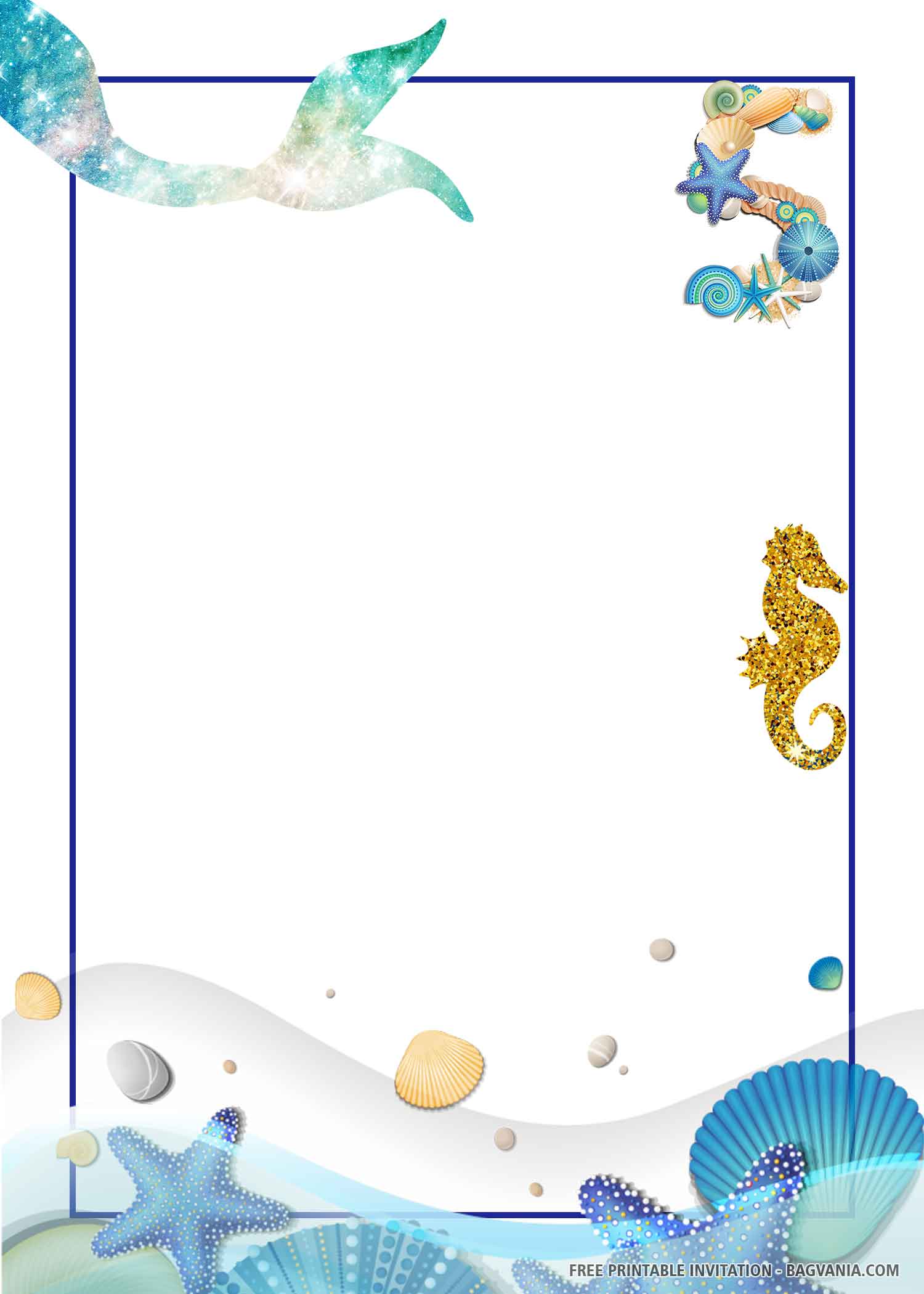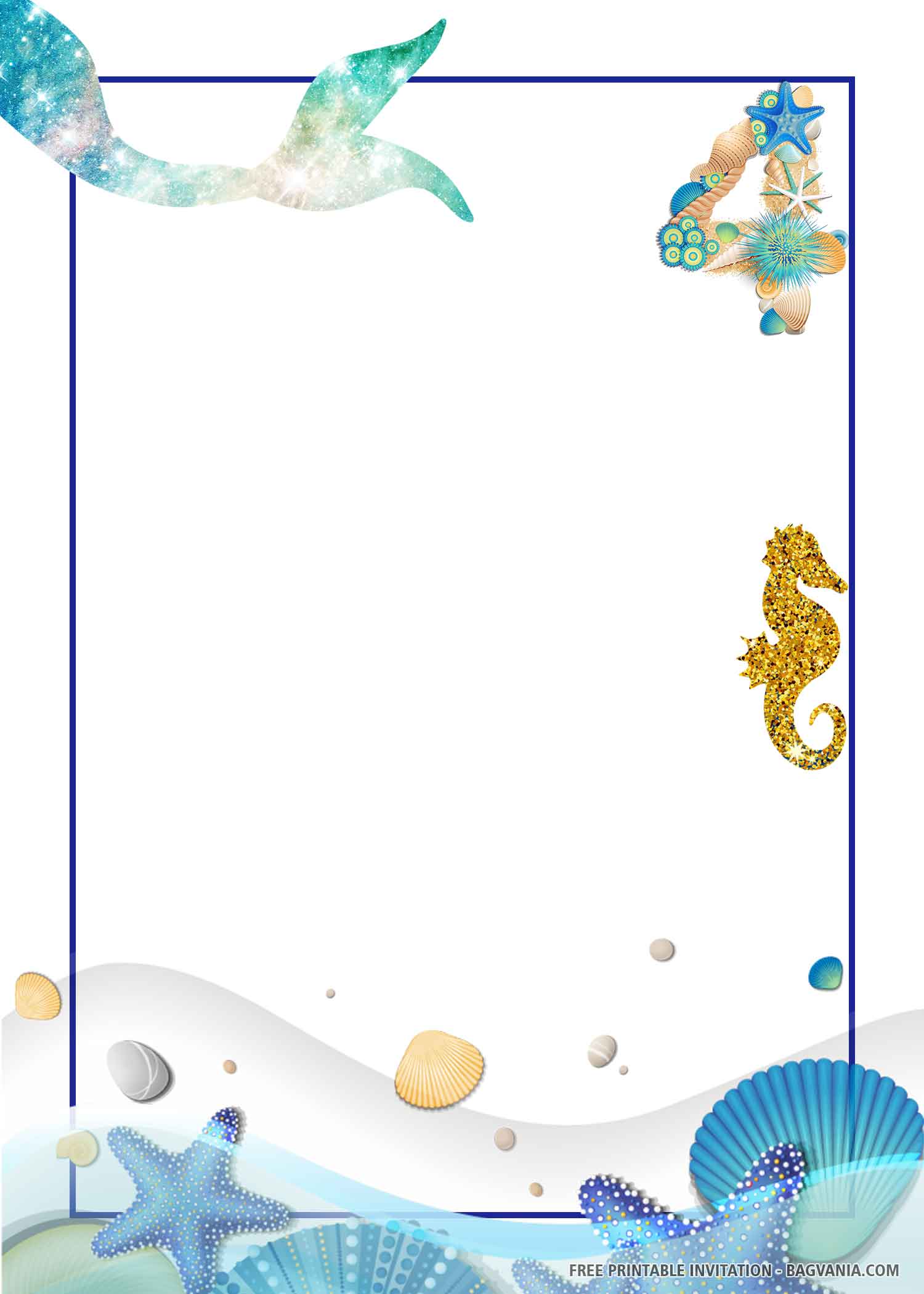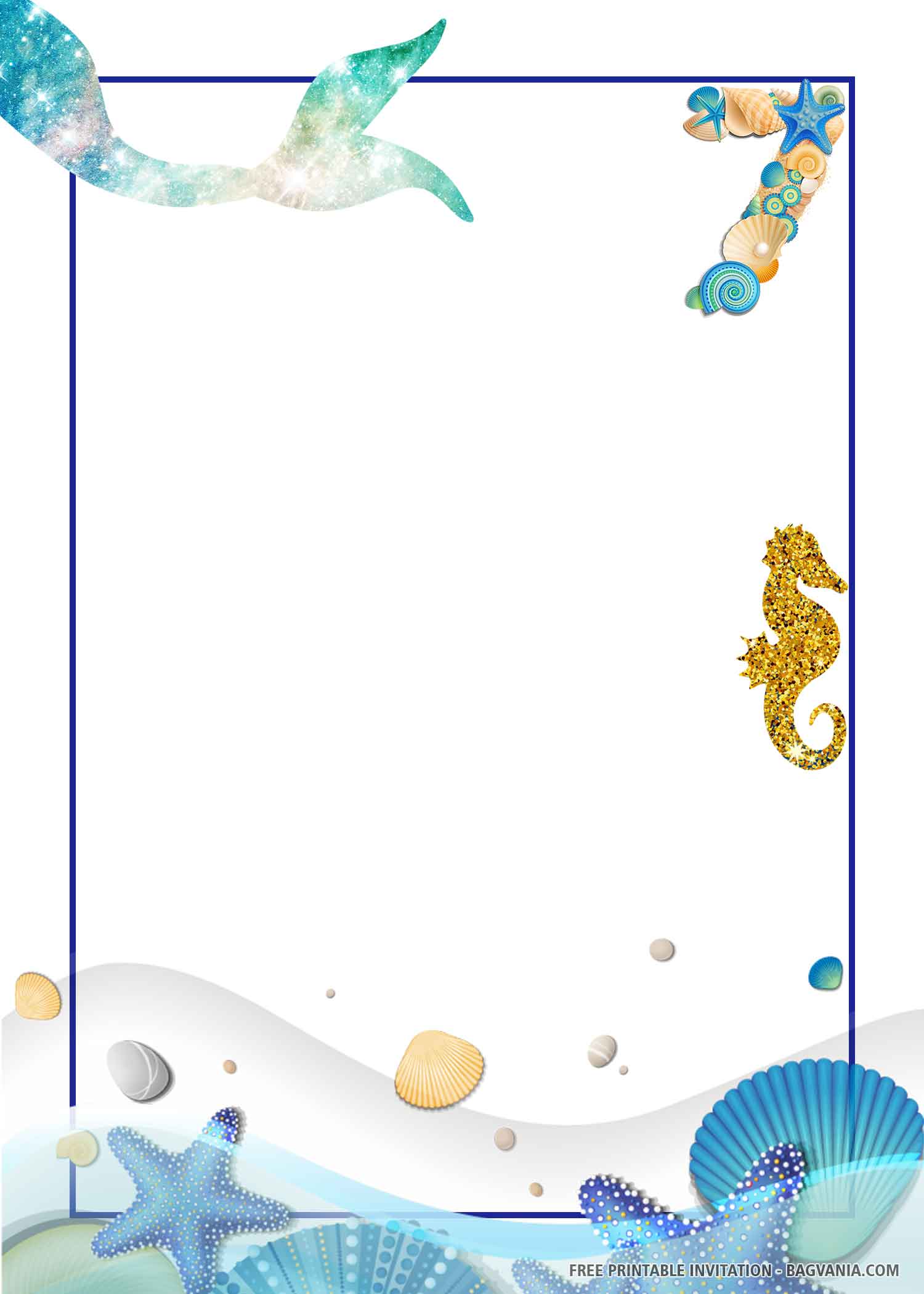 Wordings
Splish splash
It's an under the sea bash
Swim on over for
[the name and age] Birthday!
[the detailed information about the party]
If you like the templates here, feel free to download them! Ask your relatives and friends to visit this website and find the favorite templates. We publish many templates in various themes every day. So, have fun!