(FREE Printable) – Elegant Blue Roses Marble Wedding Invitation Templates
It's relatively easy to know why so many brides get really excited about designing their special wedding invitations. In these day, almost 60% of brides tends to pay wedding planner and also hire them to handle their invitation design. Meanwhile, a custom-printed invitation card can costs up to $100, and it still doesn't include your party decoration as well as the food. For that reason, every wedding party is a bit different and it makes sense that brides are loving the idea of a wedding invitation card which will be represent their hardship and long journey to their special day. However, some parts to a wedding that tend to be universal. After all, and you may get confused when deciding how your wedding invitation is going to be designed and how to keep the cost as cheap as possible.
As I have mentioned it in above, brides will hand over their invitation to the local printing shop and it may cost a pretty decent of money, but you don't have to worry if you want to make it even special with your own hand. Today brides is more tend to browse and use invitation templates and handle it at home using their printer device. Maybe you can considered to these gorgeous elegant Royal Blue design, not only comes with pearly white marble texture, your invitation card will be decorated with such elegant and alluring royal roses on each sides to express your loves and hopes of a sweet life for the future. For sure, it's fascinating for your guests and reassure them to pay a visit to your blissful wedding party.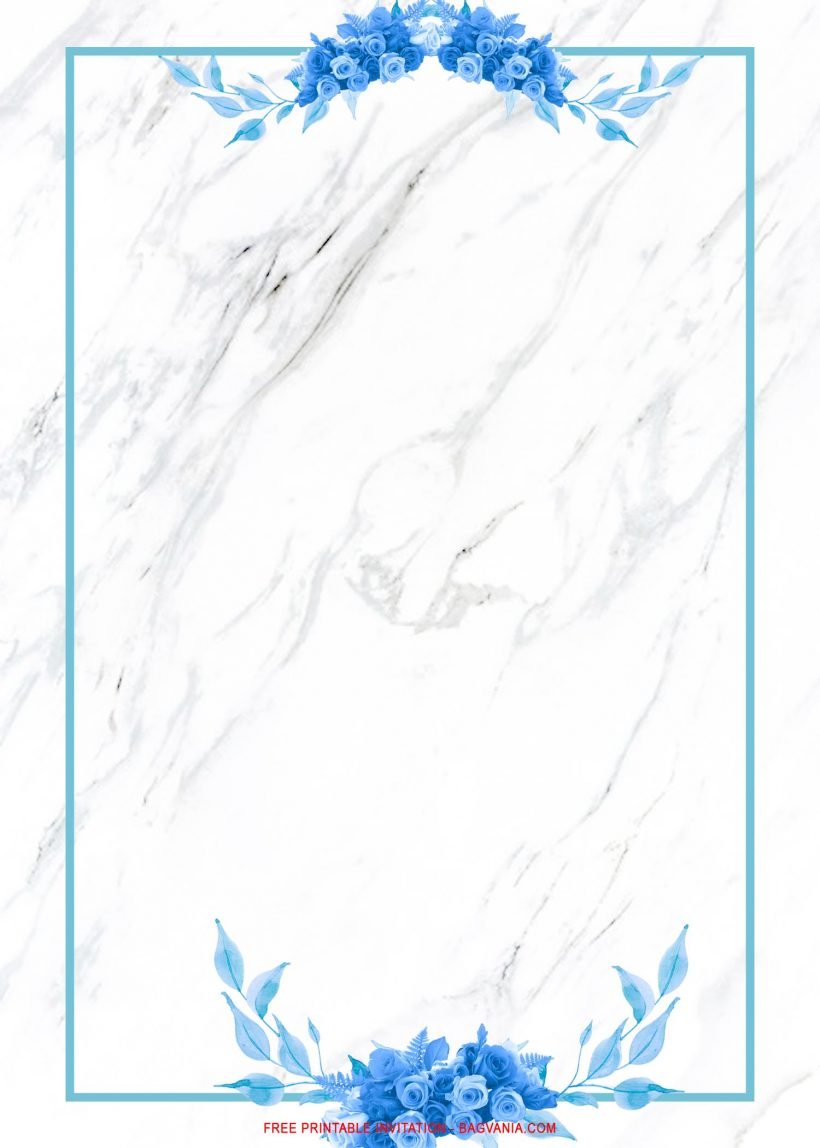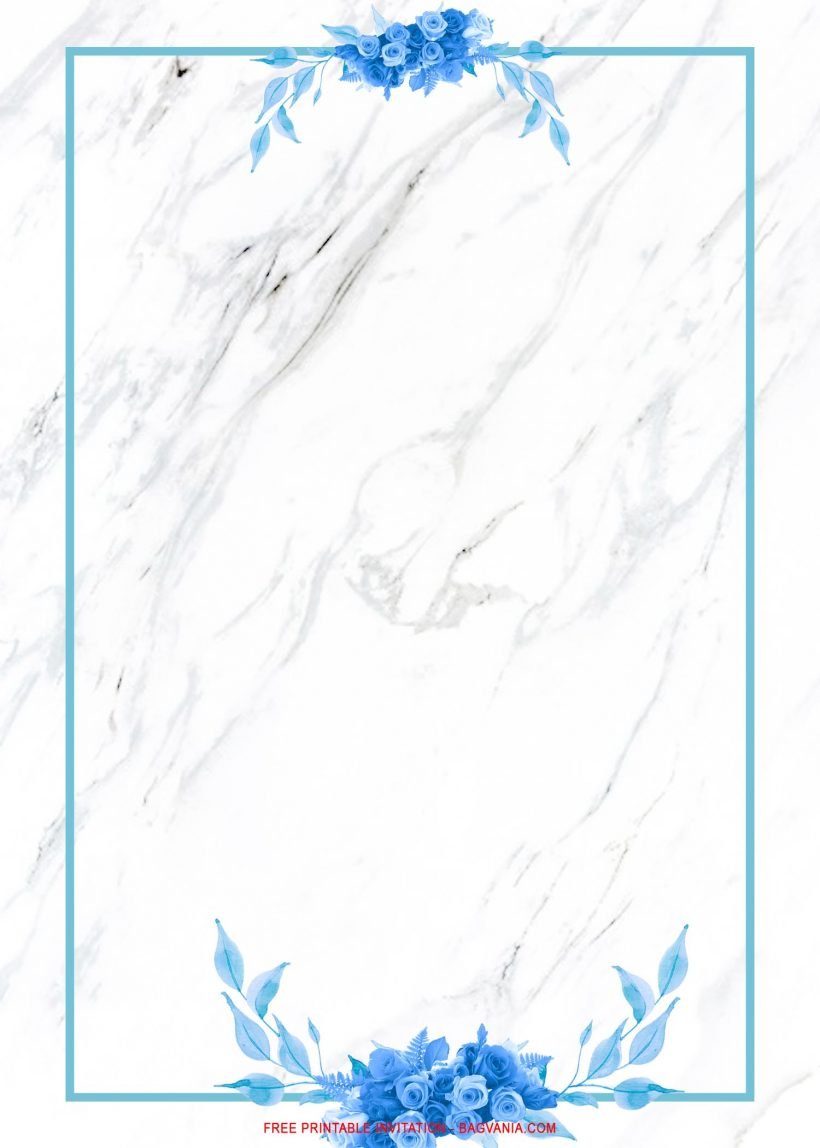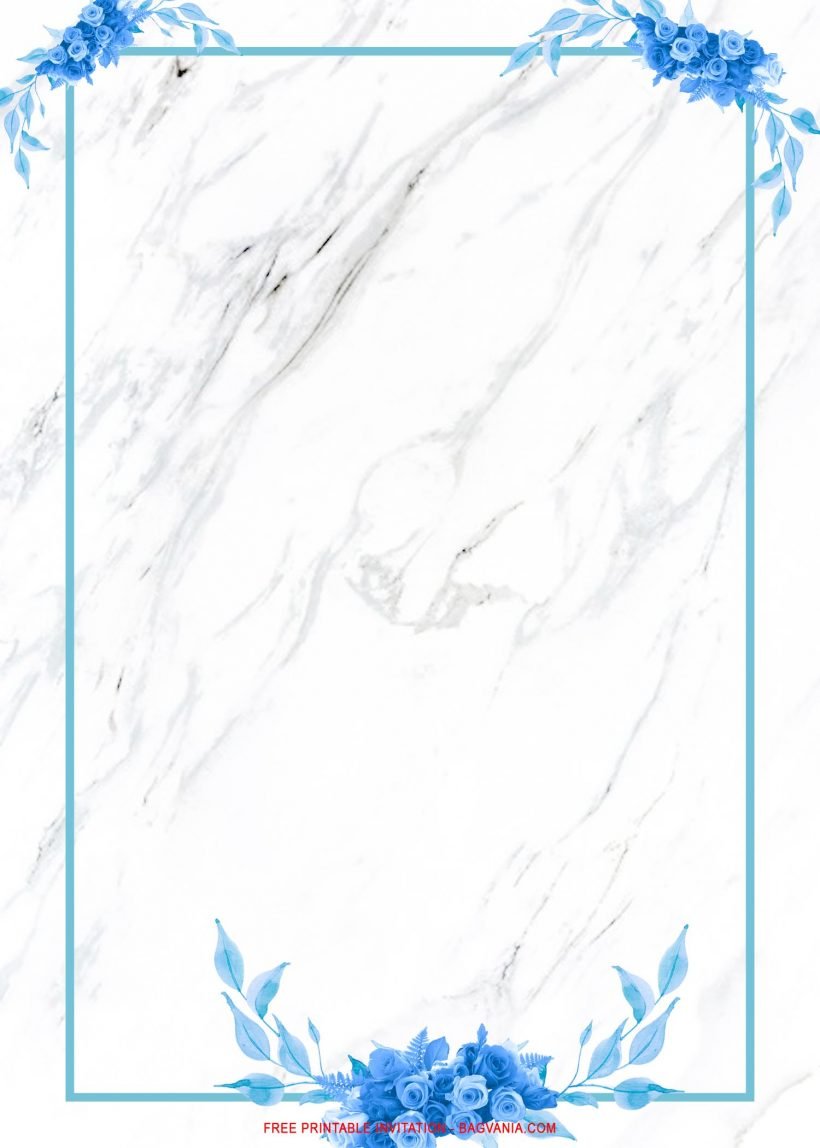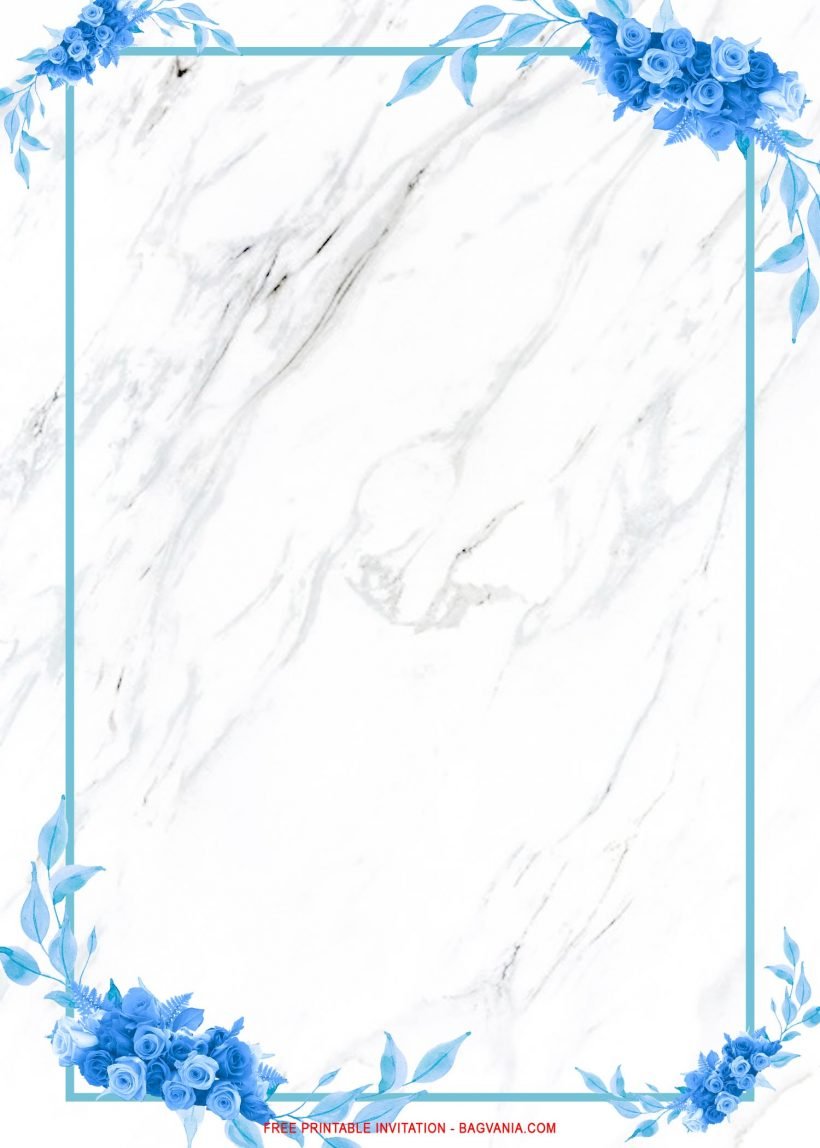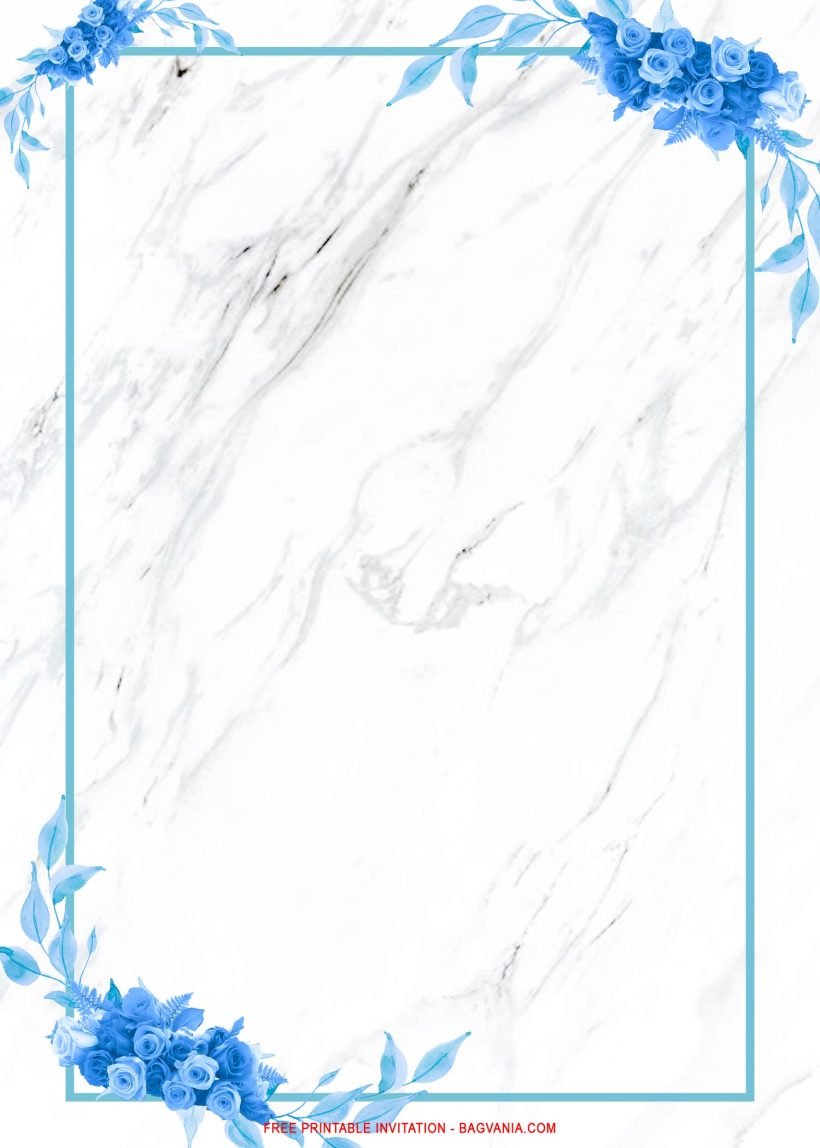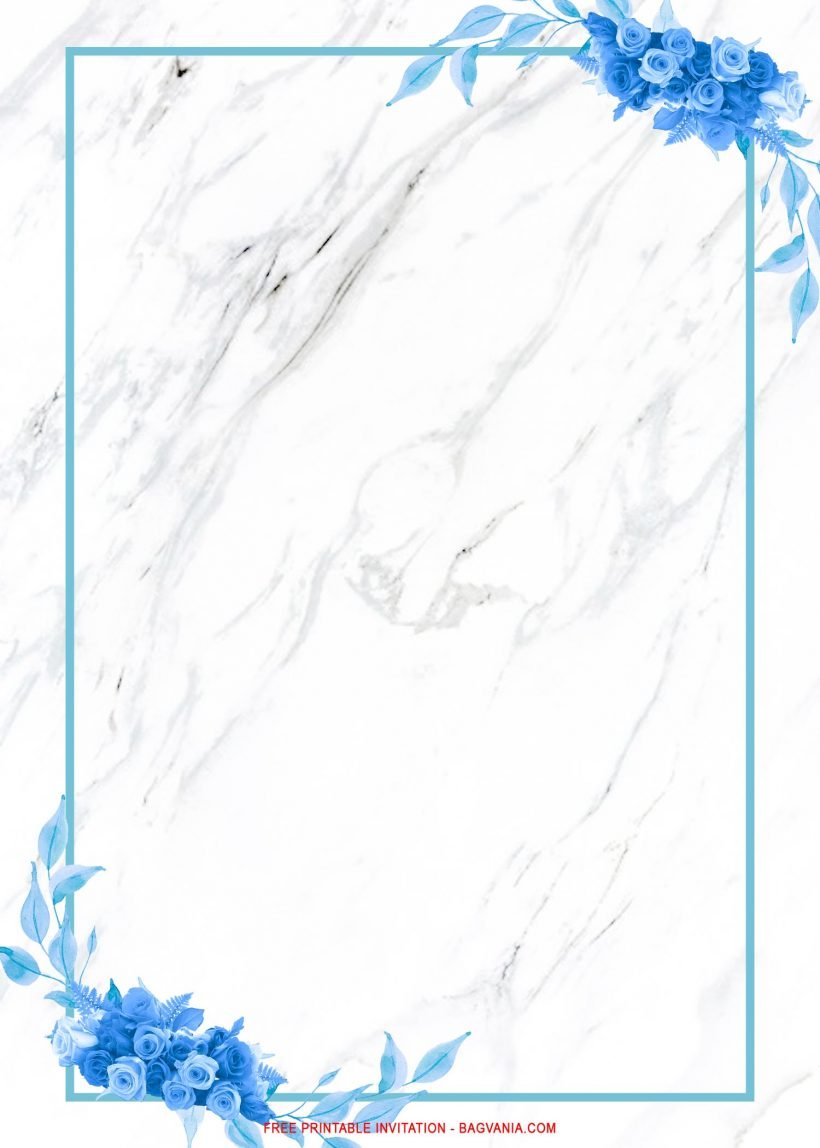 To download this Royal Blue Wedding template, you only need to left-click on which one is your favorite, and new page will appear and you can save it by right-click on the template and choose save image as, and located where the template will be save in your device. How simple is that? Your template will be downloaded right away.
For the final step, there are no major rules for addressing a party invitation, but this should be a best idea to include them in the detailed information:
Name: The couple's name
Time: When will the party start and end
Location: Where the party will be held, at a venue or house?
Dresscode: Optional
RSVP: Optional