(FREE PRINTABLE) – Trolls Birthday Party Kits Template
Once more, 3D comedy musical animated-computer movies from the US namely Trolls is here! The movie that released in 2016 (October 8 and November 4) match for girls' birthday party themes. It is because the Trolls' birthday party kits look eye-catching from the bright colors of the characters. Guy Diamond, DJ Suki, Mandy Sparkled, and Prince Gristle are some of the main characters in this kid's movie. The free printable Trolls themed birthday party kits for all kids both boys and girls. Besides, it appears in some templates.
Trolls Birthday Party Kits: It presents 4 Free Download Templates in Minutes
What makes this movie attractive to watch until adults like it too? By the way, it does not only about the story and the characters. However, the voice-overs of the characters are as well as influence the audiences. Justin Timberlake, Gwen Stefany, Kandee Johnson, and Kunal Nayyar are the famous artists that become the voice overs. In this theme, Trolls will adorn the hat, water bottle label, cupcake topper, and the invitations. Four templates above are ready to download in minutes where Drevio can do it alone quickly and easily.
Save, Customize, Print, Copy, and Spread/ Send It!
Next, you save all templates in your PC and then print also copy based on your desire. Even though, you must pay attention to the following information:
The invitation needs this tool https://canvas.drevio.com/start/ before printing and copying or sending it to your guests. This free online tool helps to include some information on the guests and the events.
If you choose to print and copy, only use heavy card stock paper for this template.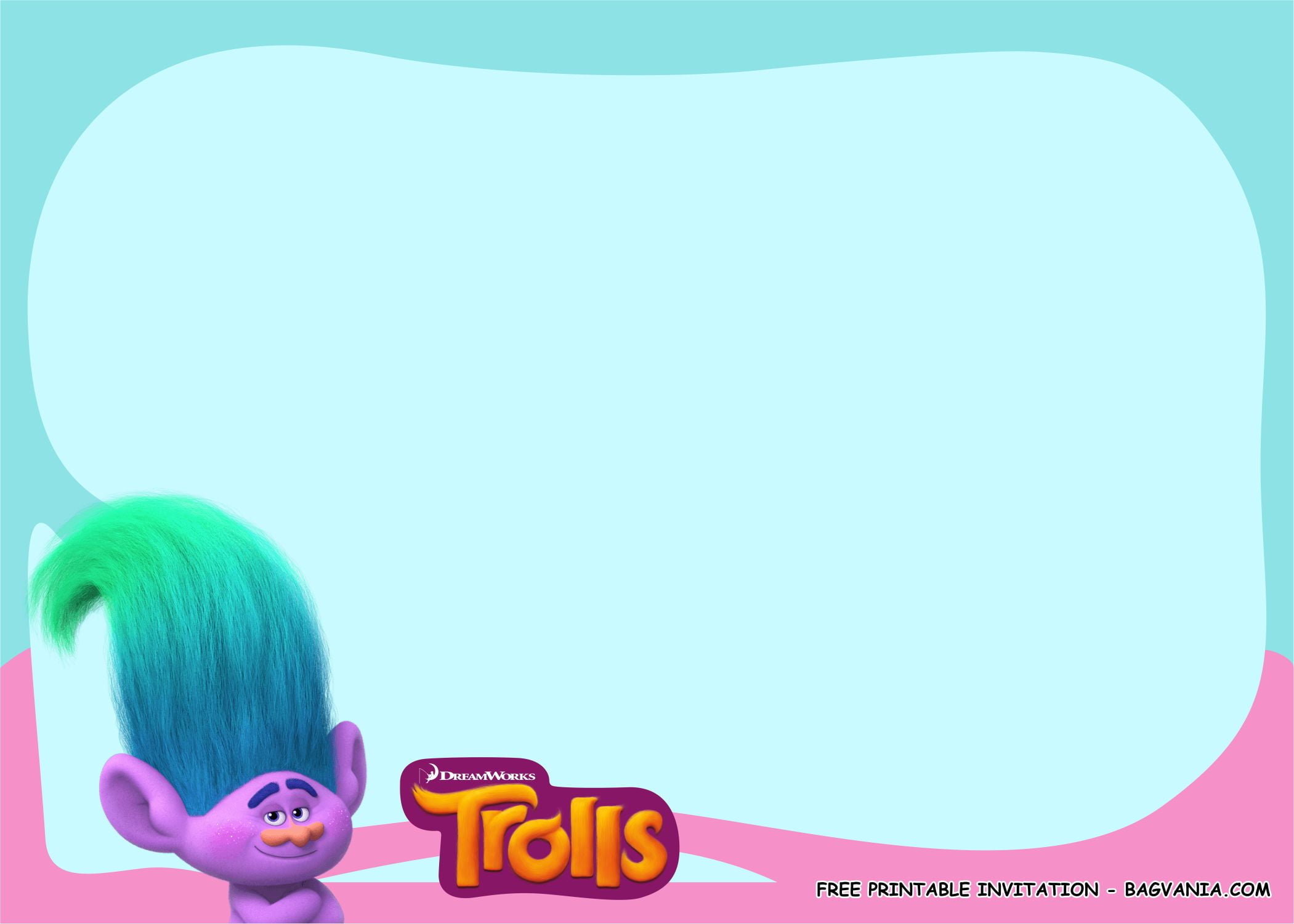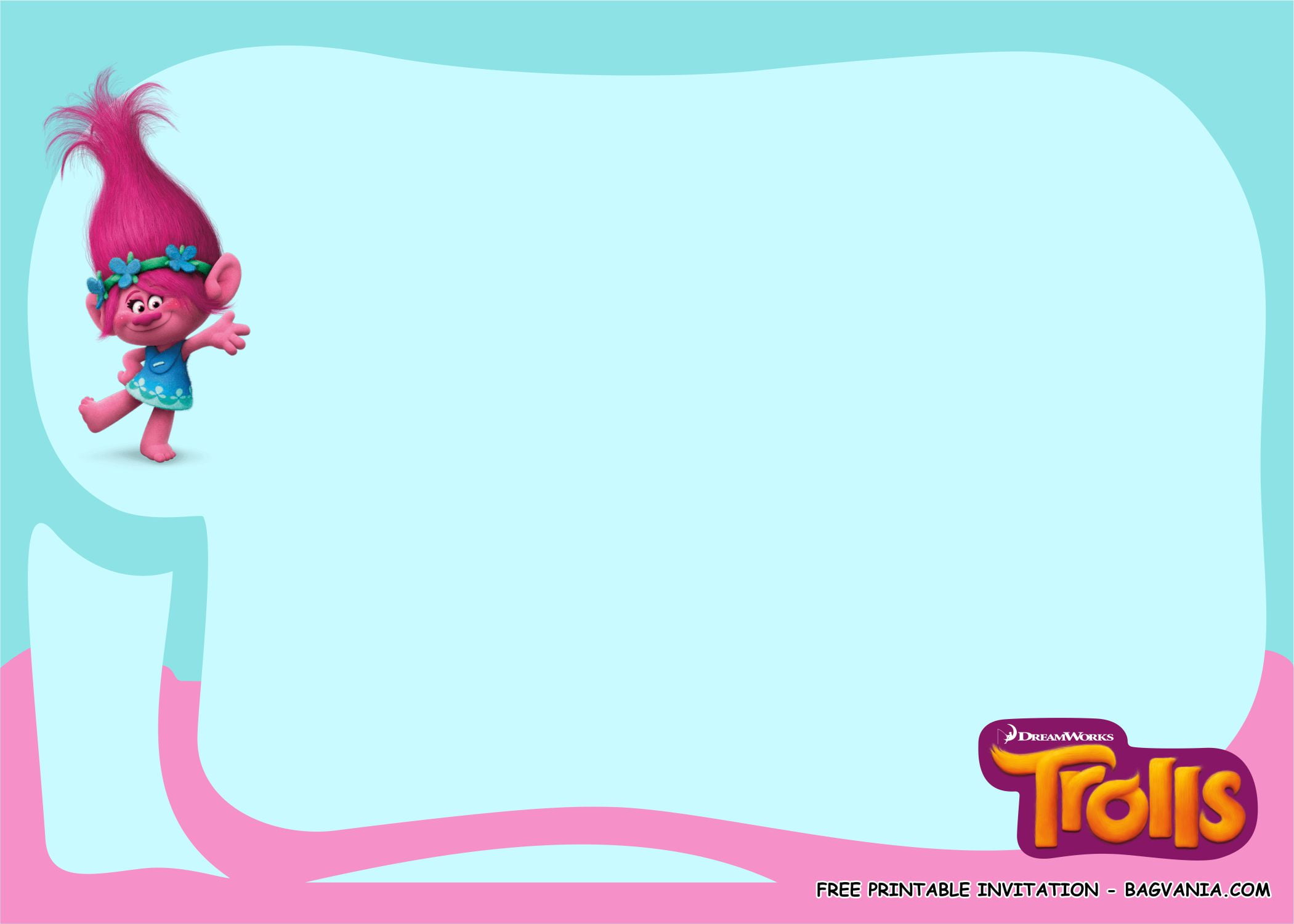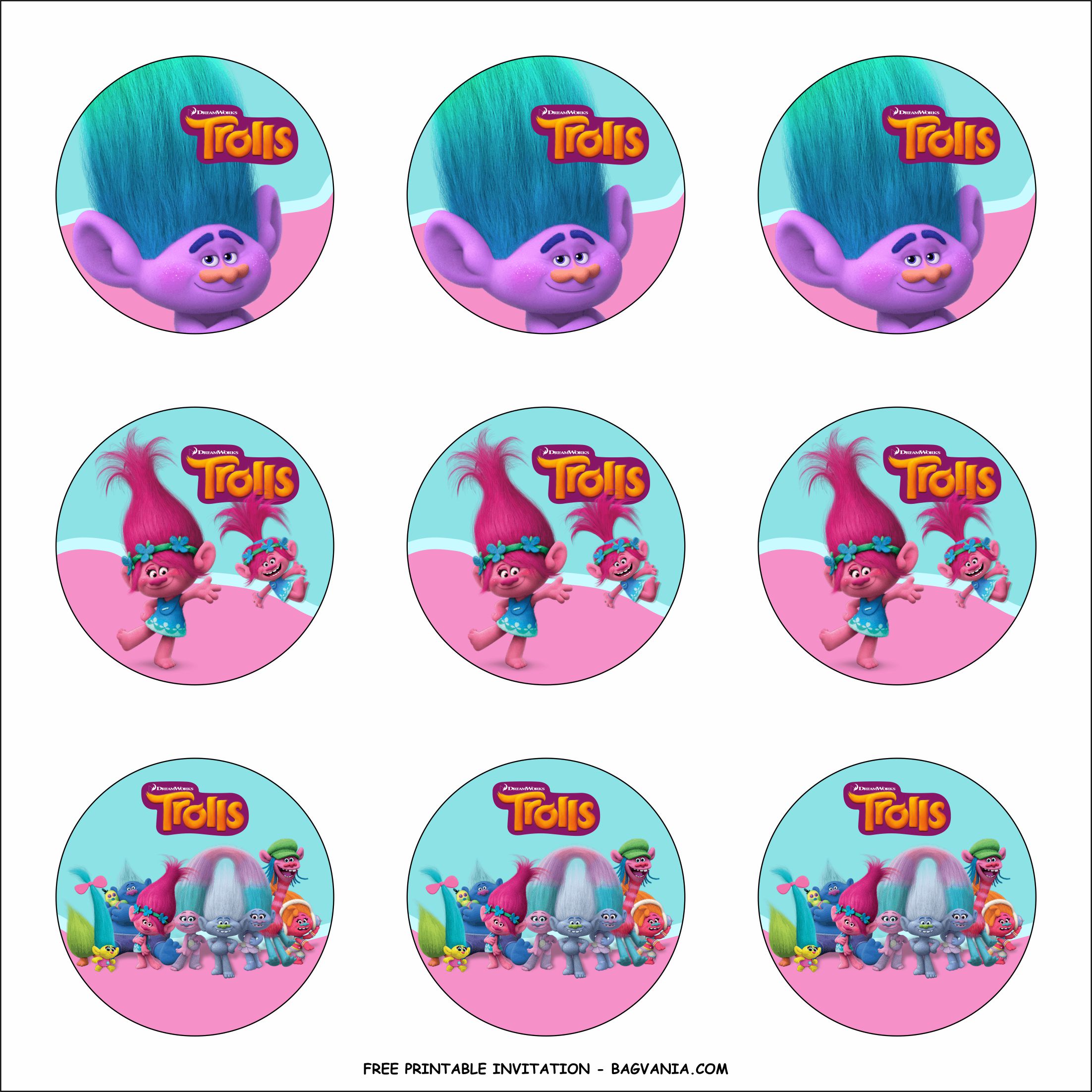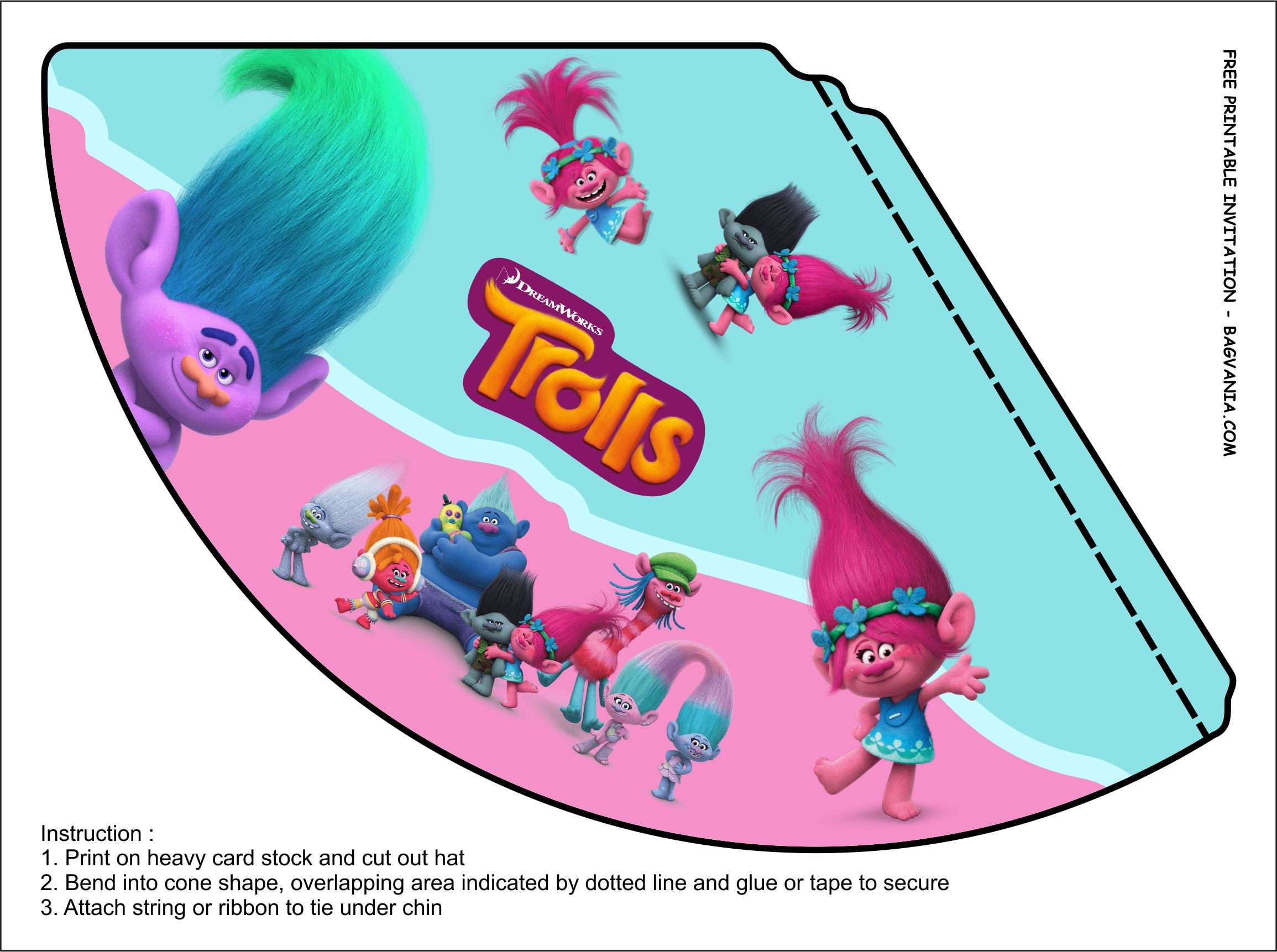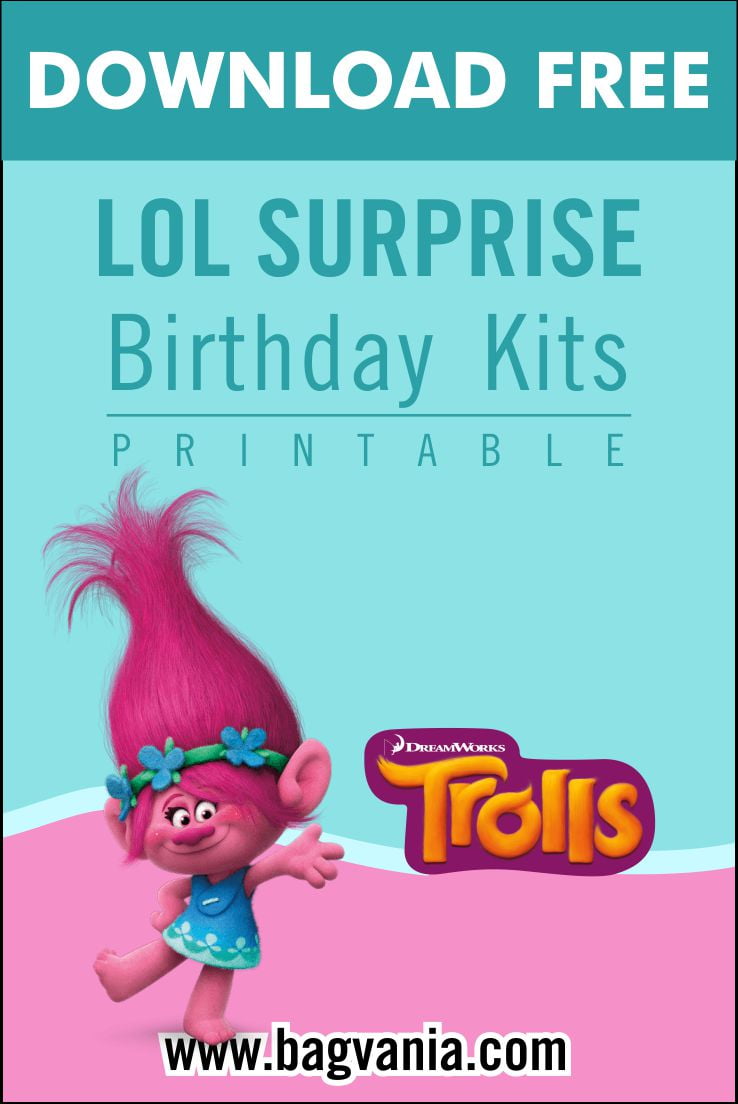 Now, let's discuss the hat template where it needs a similar paper such as the invitation to print and copy. After that, the Trolls themed birthday hat template must be in a cone shape. But, do not worry you can do it alone by giving glue or tape on the dotted lines. Make it convenient to wear by completing with the hat strap from ribbon or string. Okay, it is enough from Drevio and now your turn to get these Trolls birthday party kits. Good luck!