Luau Birthday Party Invitation Wording
Aloha!!! Celebrating your birthday party in Luau theme is a fun way to celebrate your party especially in the summer. Tiki torches, Hawaiian shirts with Hula dance. Tropical music and beverage completes the atmosphere. Improving the party excitement, starts from the invitations, it will help to set the mood for your luau party. You should choose invitations with Hawaiian-taste and language, it will help to excite your party guests.
Not only invitation design, good wording for your invitation is a must. You can start your wording phrase by saying huge "Aloha" headline. I will immediately sets the tone of your luau birthday. Specify the event in the invitation with some Hawaiian language. You can say something simple about your party, like " Aloha, Join our Luau party to celebrate John Waikiki's birthday." or "It's summer, time for Luau party. Come to the Tiki Island to celebrate Arthur's birthday."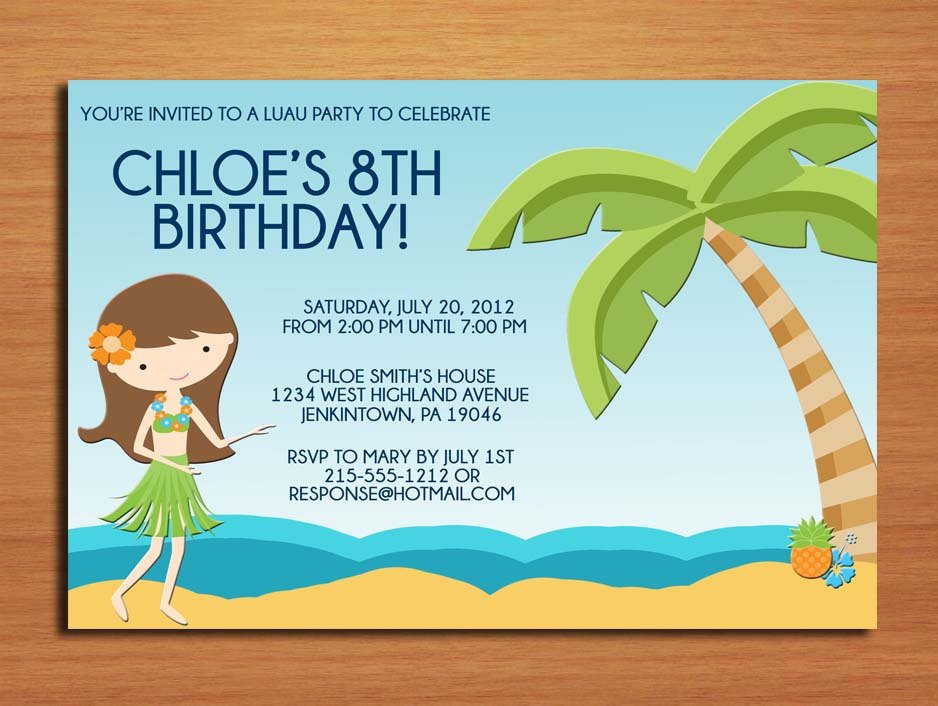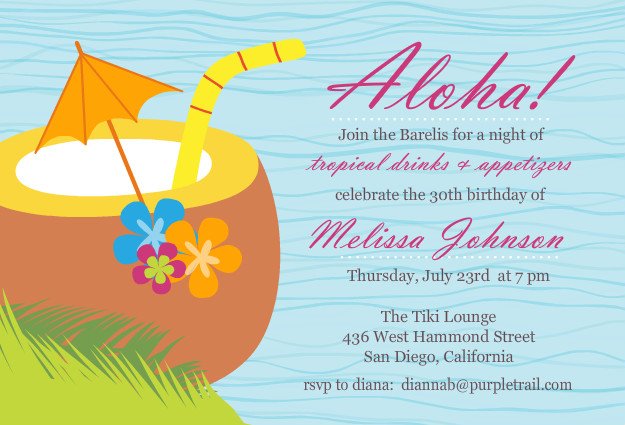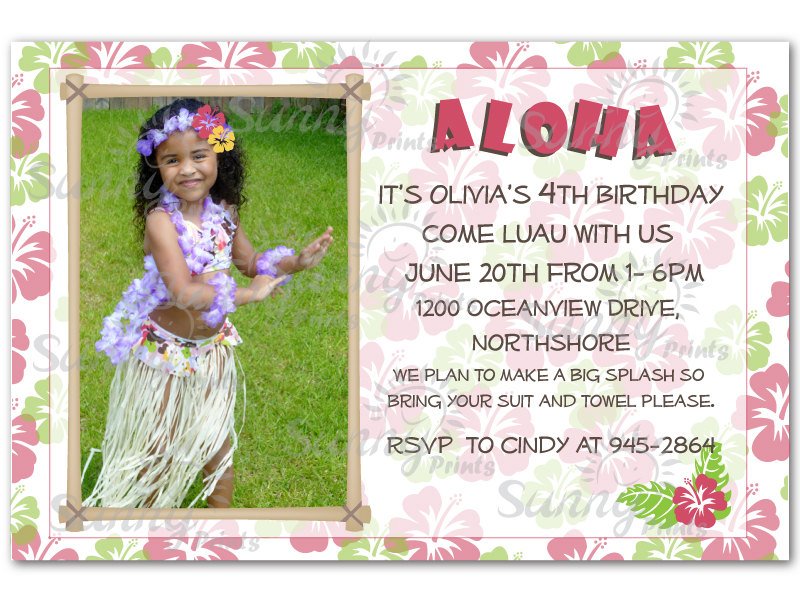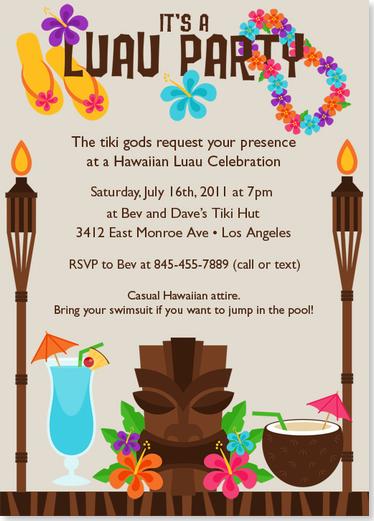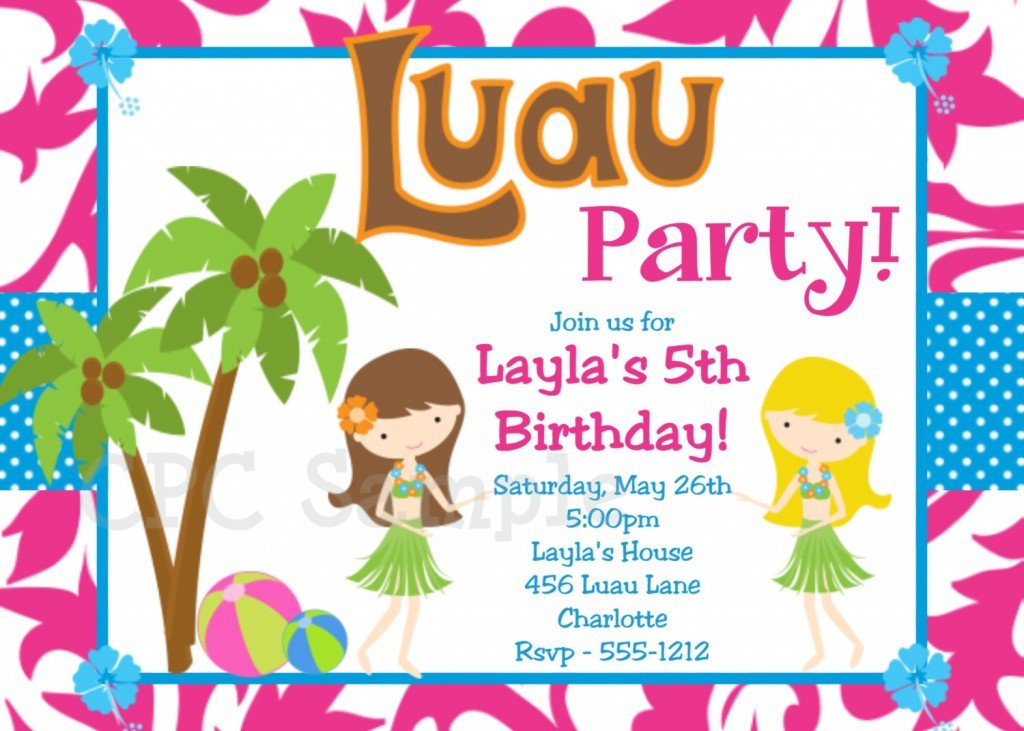 Don't forget to specify the time, date and location. You can put Hawaiian words like "manawa" for time and date, and "kauwahi" for place. Don't worry about the translation, your guests will figure it out when seeing "Manawa : 25 Dec at 8 p.m. Tell them about your party beverages too, like "Enjoy a festive Hawaiian-style feast."
You can write good instructions about gift, attire, and food contribution, like "Show me your Limbo skills, That's the best gift". Write down your email and phone number for RSVP. Last, end your invitation with Thank you in Hawaiian, "Mahalo".
Here are some wording ideas for your Luau invitation :
Join us for a Hawaiian Luau as we celebrate in a tropical way Annie's special day! It's cocktails, dinner and more, the fun begins when you walk in the door!

Join us for a Luau Party! Trade in your heavy coat and your other winter clothes for sunshine, palm trees and sand between your toes!