Mickey and Minnie Mouse Birthday Invitations
They are cute and the funniest mouses in the world. Who doesn't know Mickey and Minnie mouse? Every kid likes these two disney icons. It would be a great idea to make them as a theme for the kids birthday invitations especially if you can make it with the kids. These figure are colourful, simple, and cheap to be made. Here are some steps to make a homemade mickey and minnie mouse invitation: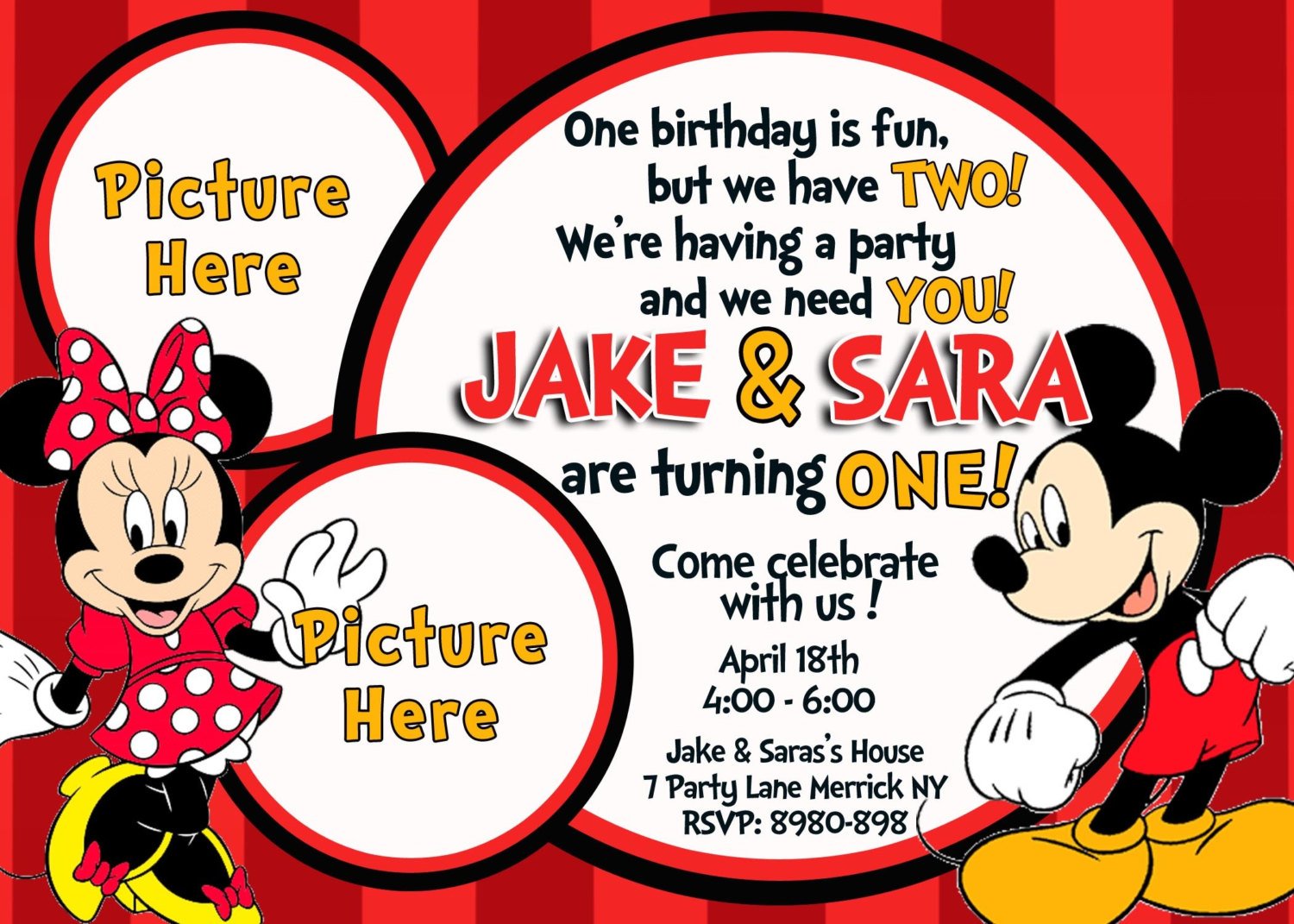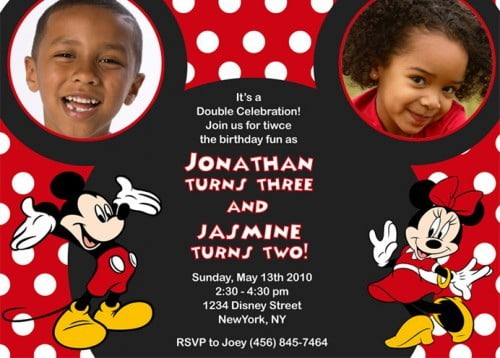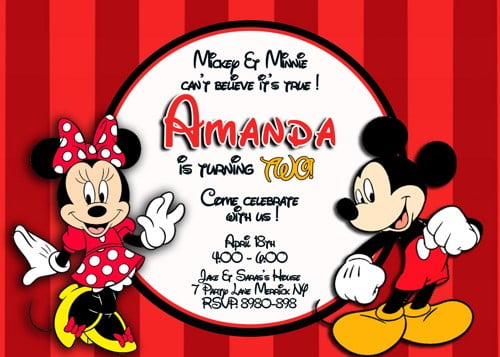 Gather some materials needed. It includes black construction paper, scissors, glue stick, pencil, silver pen, glitter, some print-out pictures of mickey, minnie, and friends.
Draw a head shape of mickey mouse (a big circle face with two circular ears on the top) with you pencil.
Cut the shape with scissors and write the birthday child's name on the left ear with the silver pen and is turning age on the right. You can also put the party details in the big circle face.
Put the print-out pictures in the bottom section and stick it with a glue stick.
Run a glue stick around the outside of the paper and sprinkle some glitters.

Alternatively, you can attach a picture of the birthday child on the invitation and make it as creative as you can. In addition you can also simply use your own computer and find a good template as it is much easier.