It's everlasting! Minion is one of the most searched invitation. This cute yellow character get so many attention from many parents. We've got so many Minion request, Can Bagvania provide a FREE Printable Minions Birthday Invitation template? Of Course we can!
Today we will share a complete yellow Minions characters invitation where you can download it for free! You can save it, customize it and spread the words with no cost!
These invitations measures 5×7 inches. Well, you can download it for free. Simply click on the invitation, then save the image as. It comes in JPG file. Now, you can write down the invitation with a marker or a pen. Simply write down your time, date and location of your Minion birthday Party.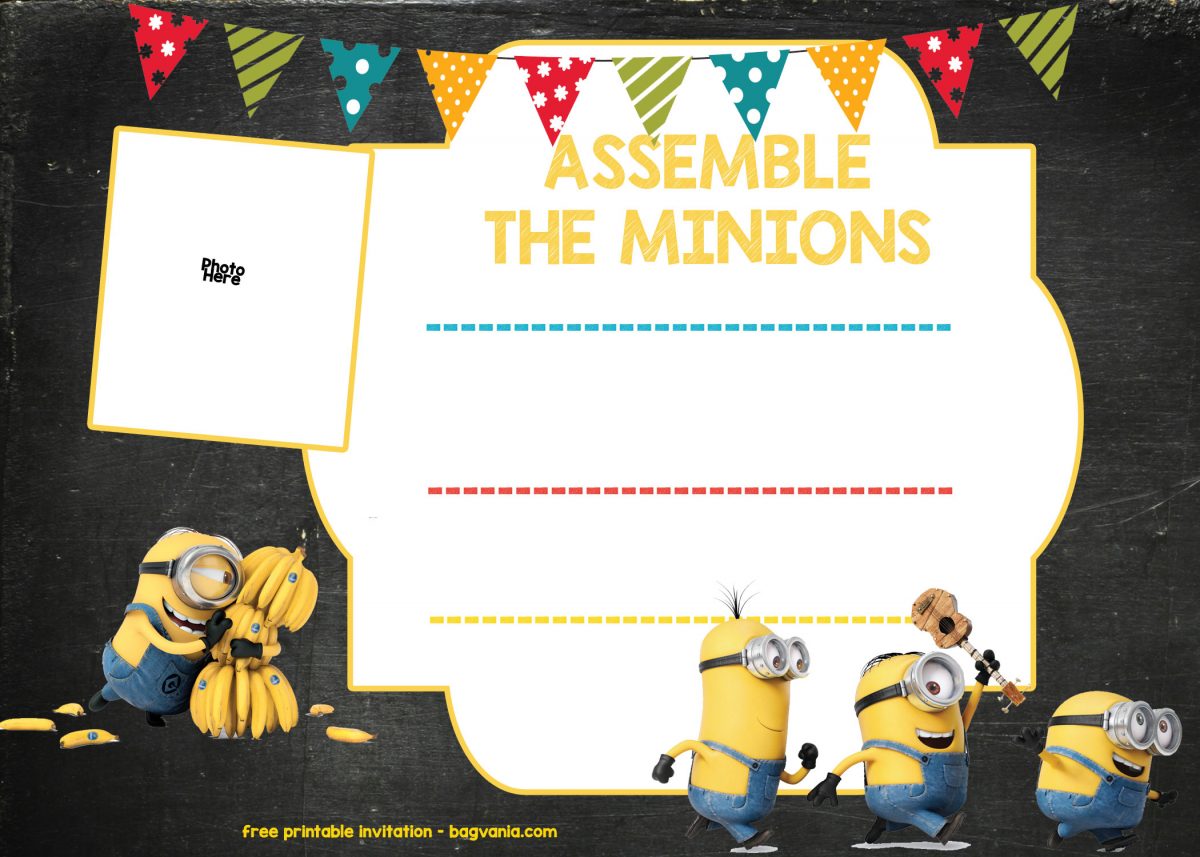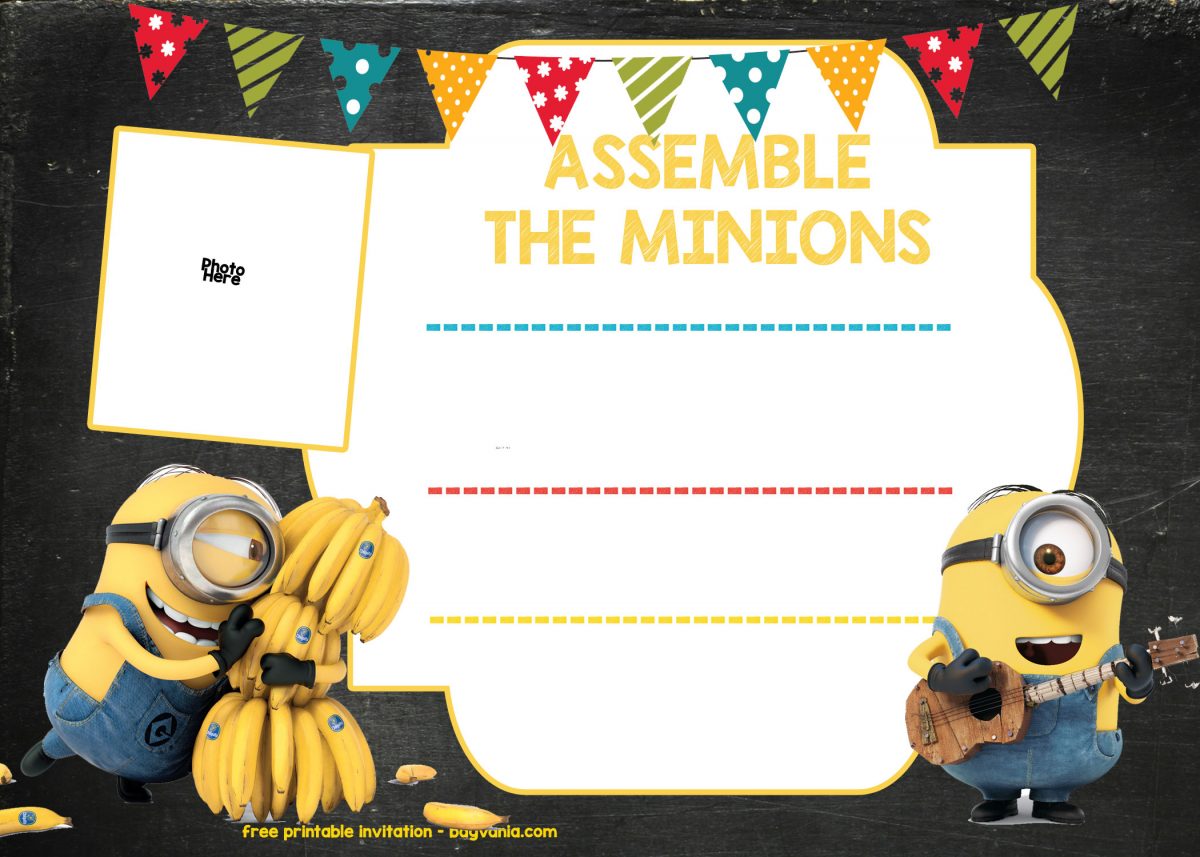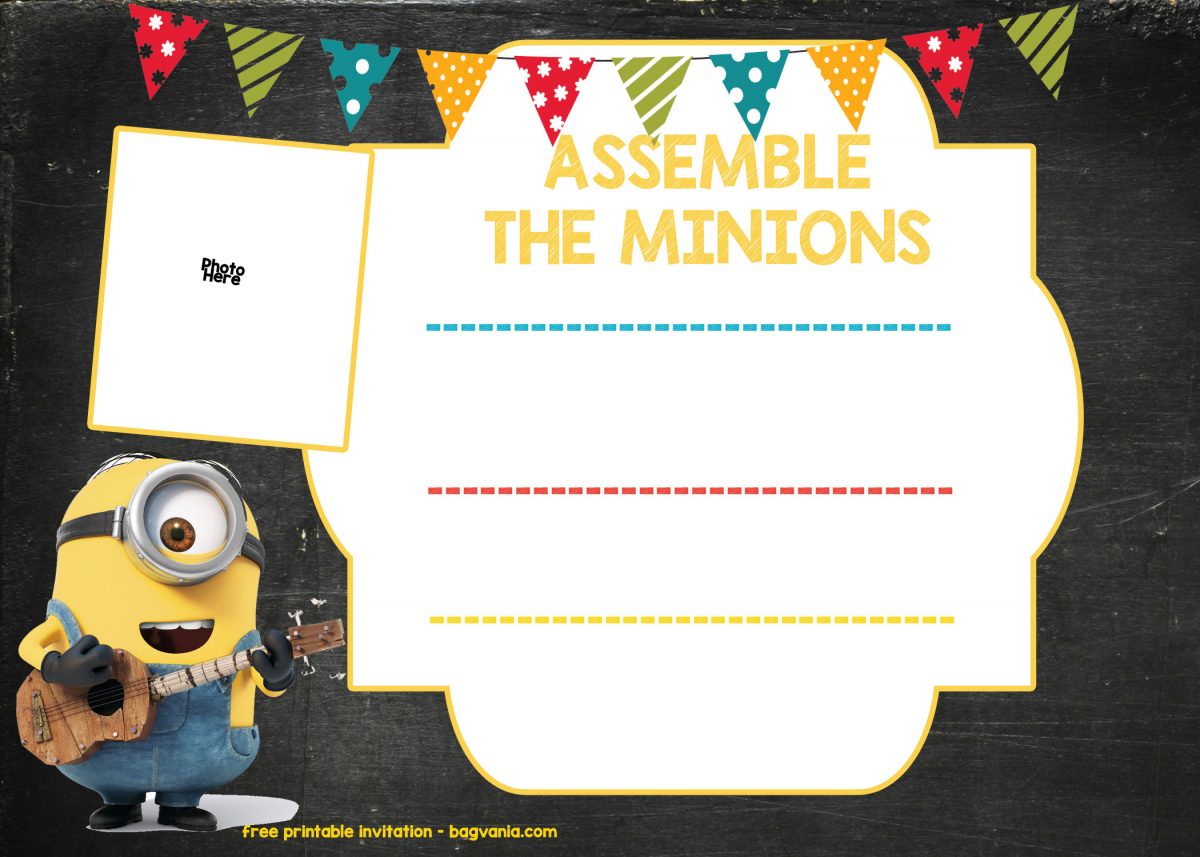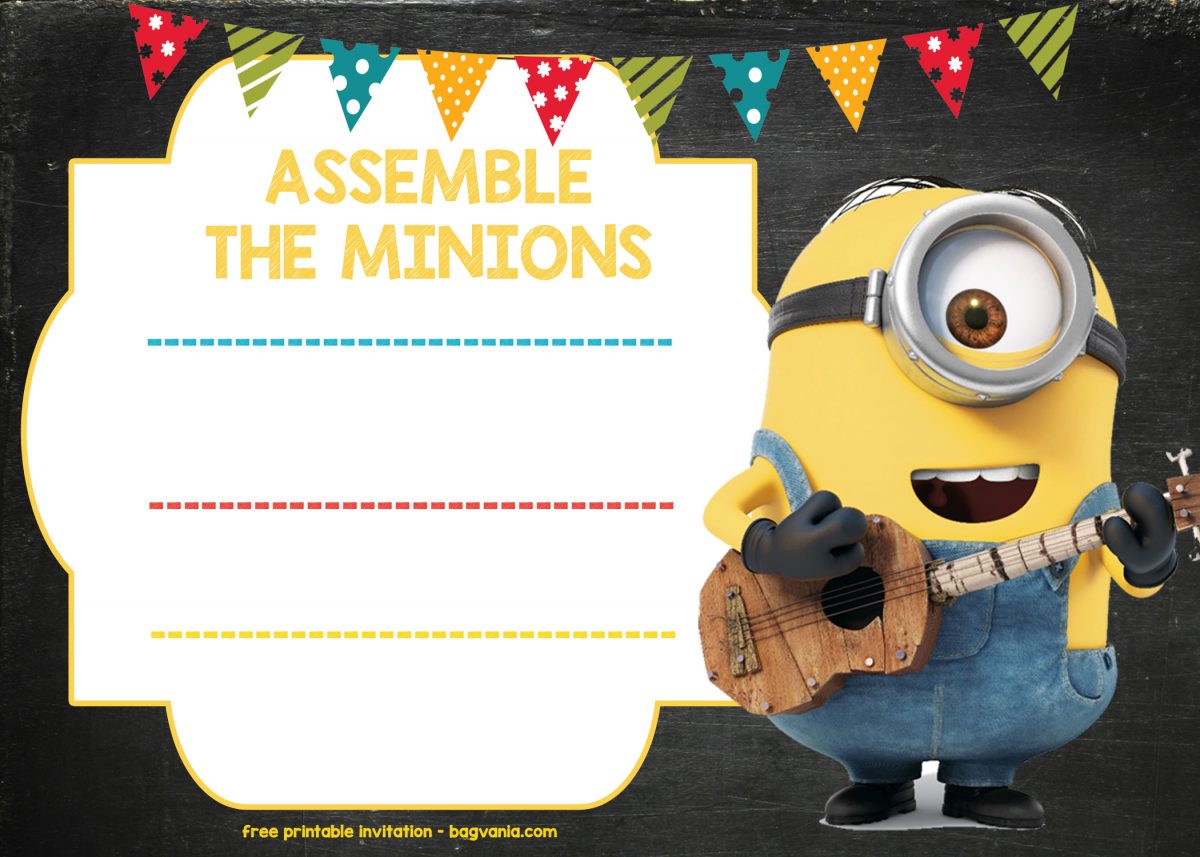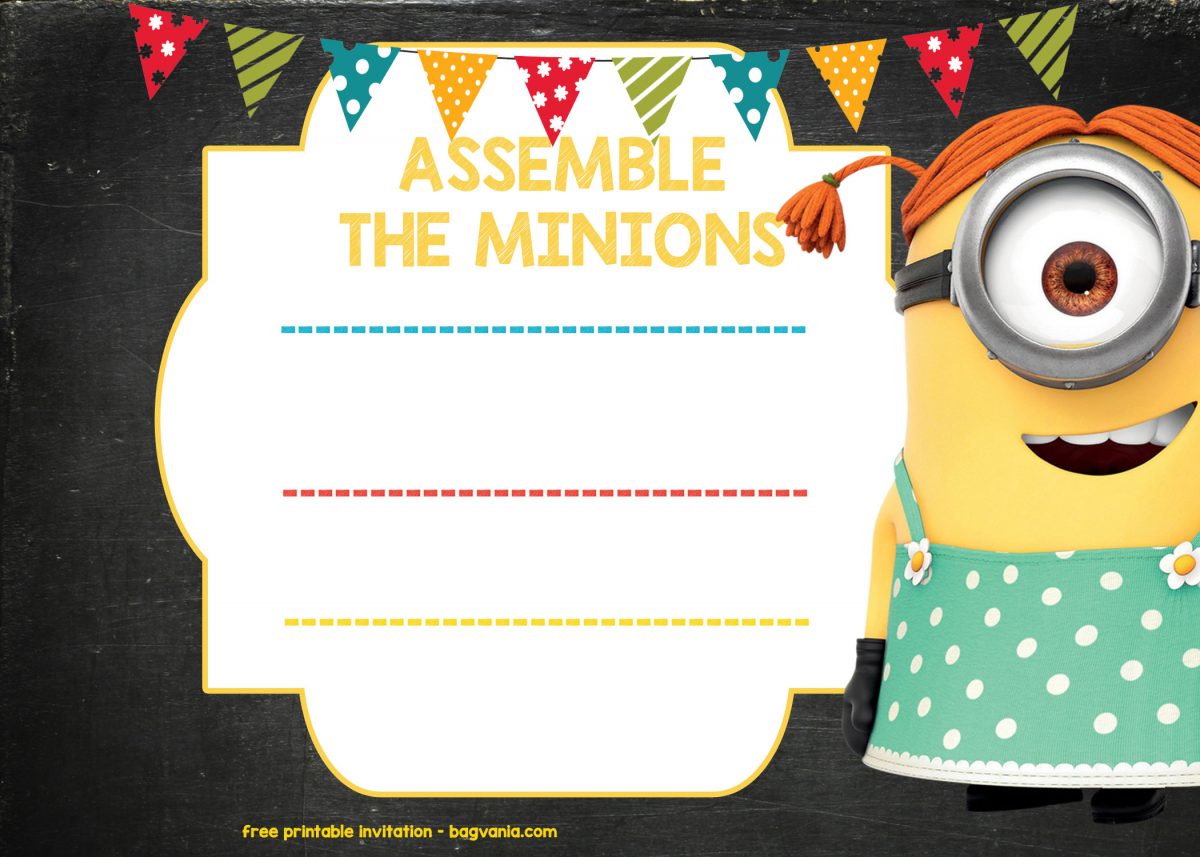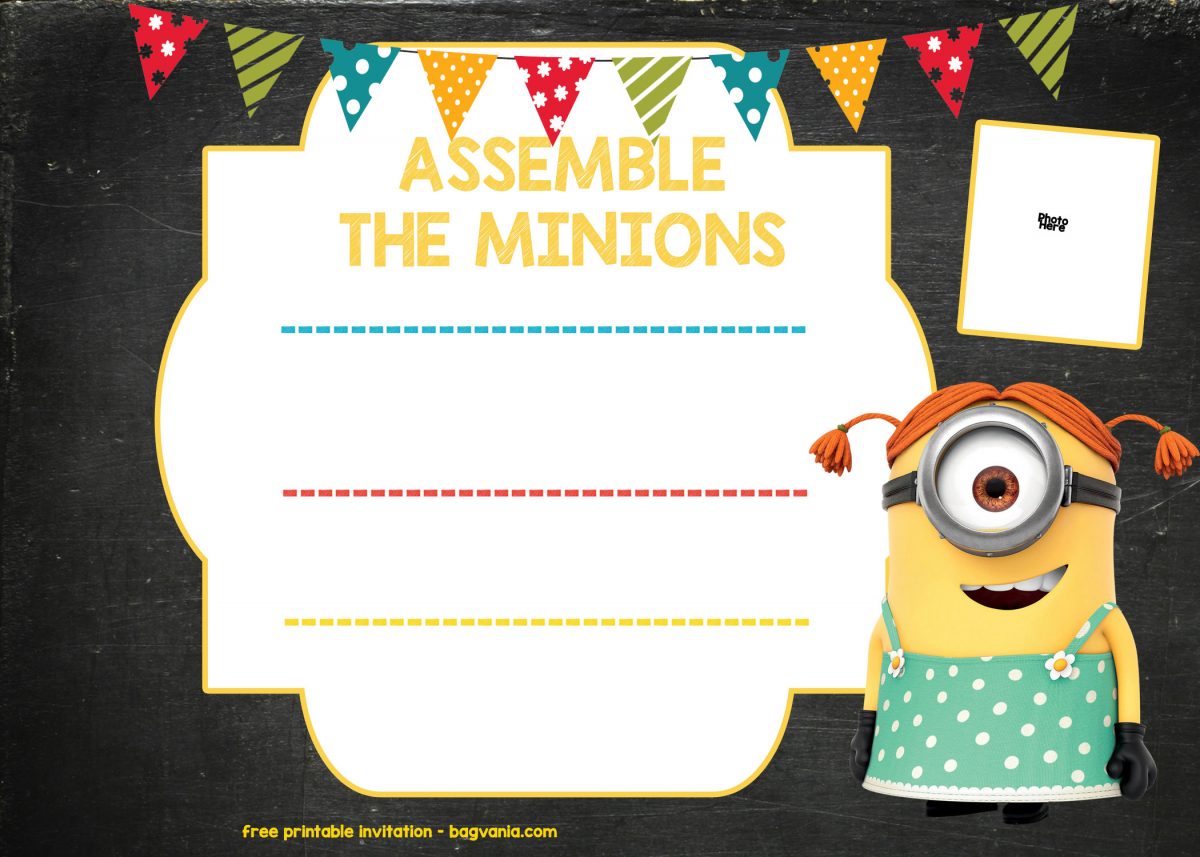 That's all! You can choose whats the best option for you. For girl, with guitar, music, it's all your! Simply click on the invitation and write down your invitation details.
I hope you love it! 🙂