It's the girl turning ONE! There's nothing better party theme than Minnie Mouse birthday theme. Minnie mouse is a colorful and sweet character from Disney. You can easily buy your ready-made Minnie Mouse invitation, but if you want to save your money, then making your own Minnie Mouse 1st birthday invitation. If you have Photoshop software like GIMP or Photoshop and color printer, you are ready to create your own Minnie Mouse 1st Birthday invitation.
First of all, choose the best color that fit with your party theme. You can browse Minnie Mouse artwork in Disney website or you can buy clip-art collection in official Disney site. Save the images to your desktop. Open Photoshop and create blank invitation-size artwork, it's usually 4″ x 6″. Include your party information like date, time and location for the party. Don't forget to mention any games or activities and let parents know about it.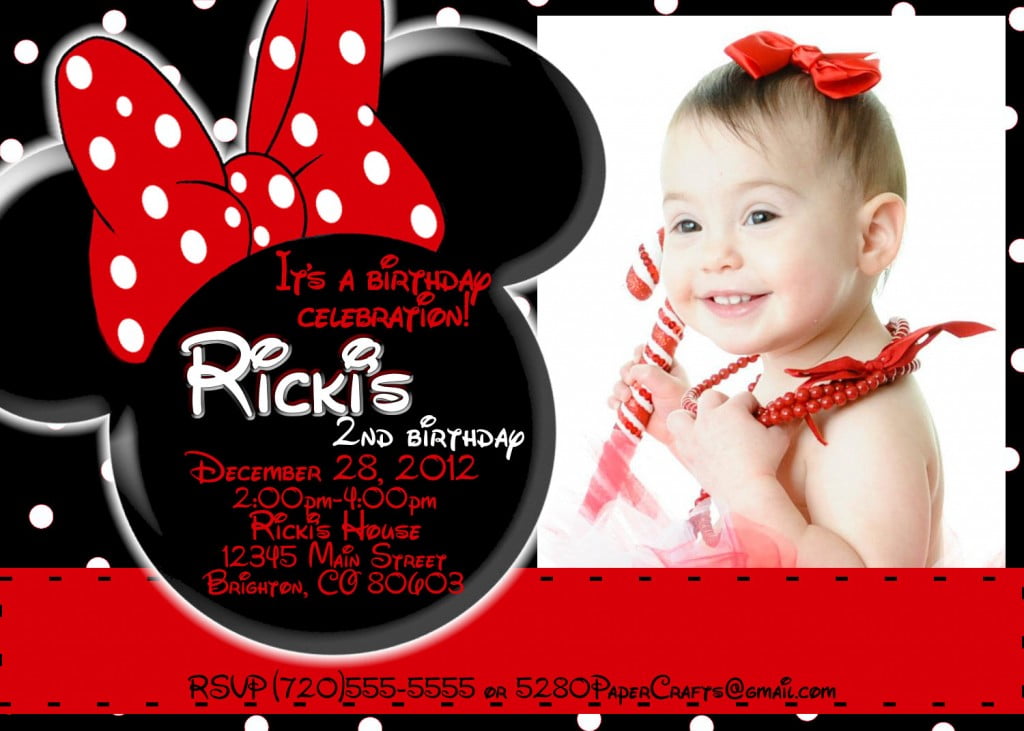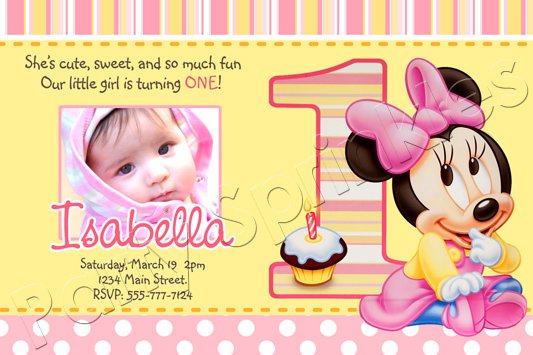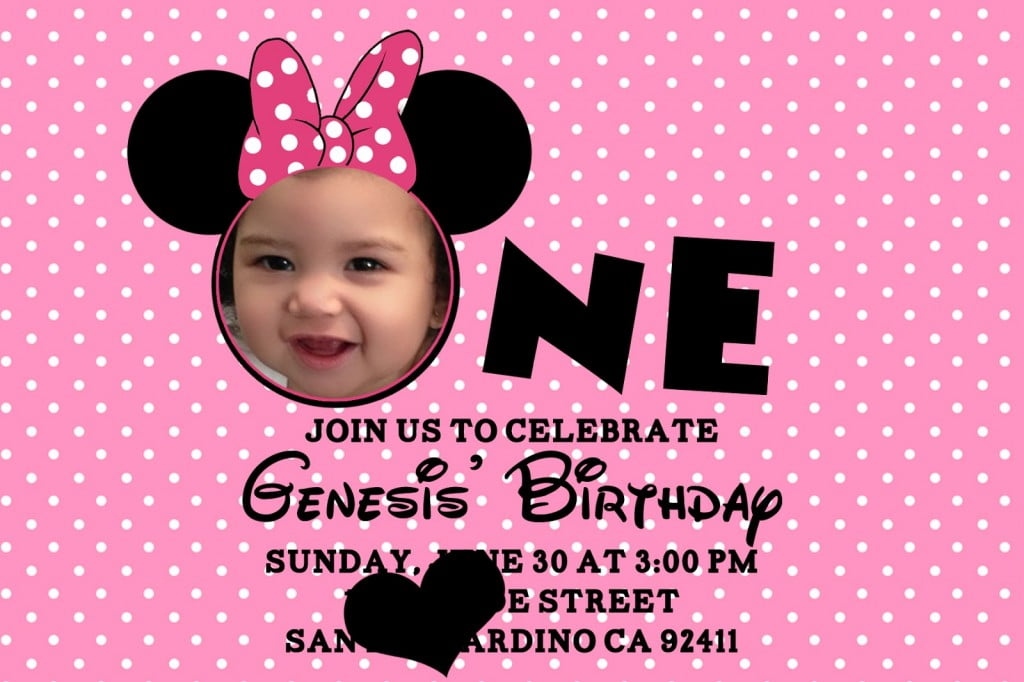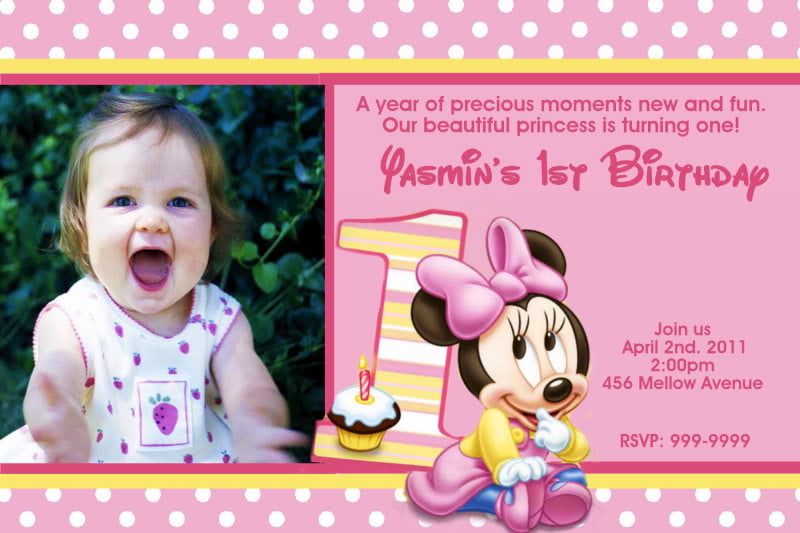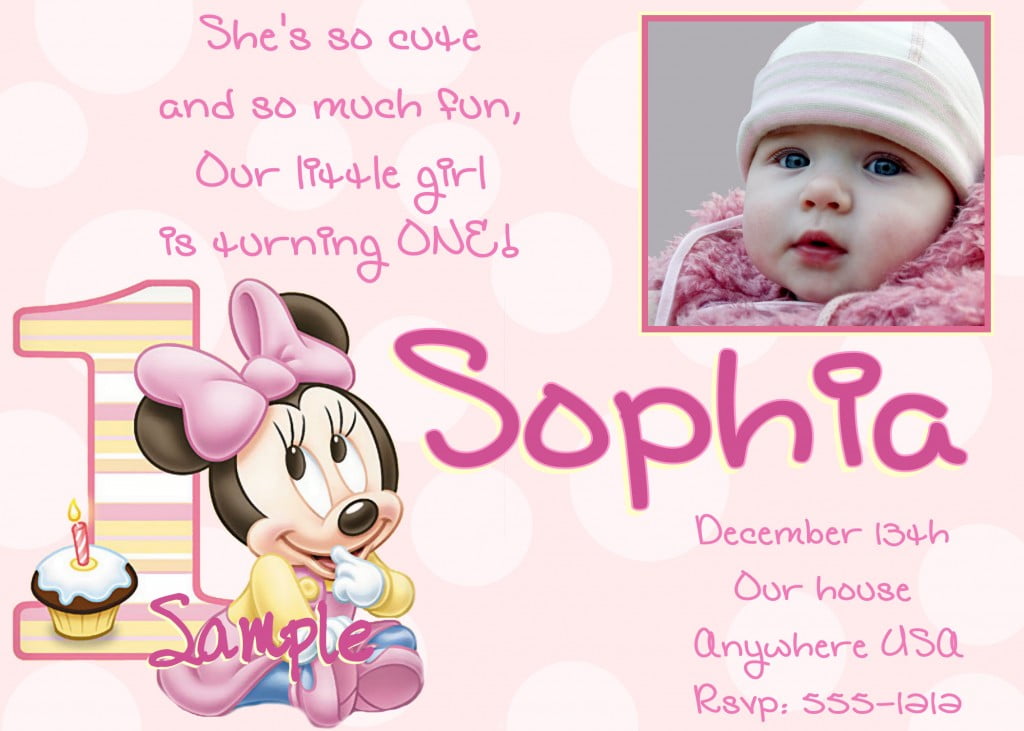 When you're done writing your party invitation, it's the time to import the Minnie Mouse image on your invitation. Place it anywhere and start design it with your creativity. For me, pink always the best color for girl, you can also use light blue color for the background. Left some space for your girl's photo in the front of the invitation. Now you're ready to print your invitation, put it in the envelope and ready to send to your invitees.