The future is here, brings on your dream to have beautiful invitation card to life with us. Our template comes in Docx file version, discovers bunch of access to edit and personalize your own template with fun and no-drama. Here, in today's article, you are about to see my latest designs, which has beautiful "Navy" background, it makes it look so beautiful.
If you want to see another set of templates like these, you can see that here, or here. Anyway, let's talk about what makes this Modern Navy so special. (See below).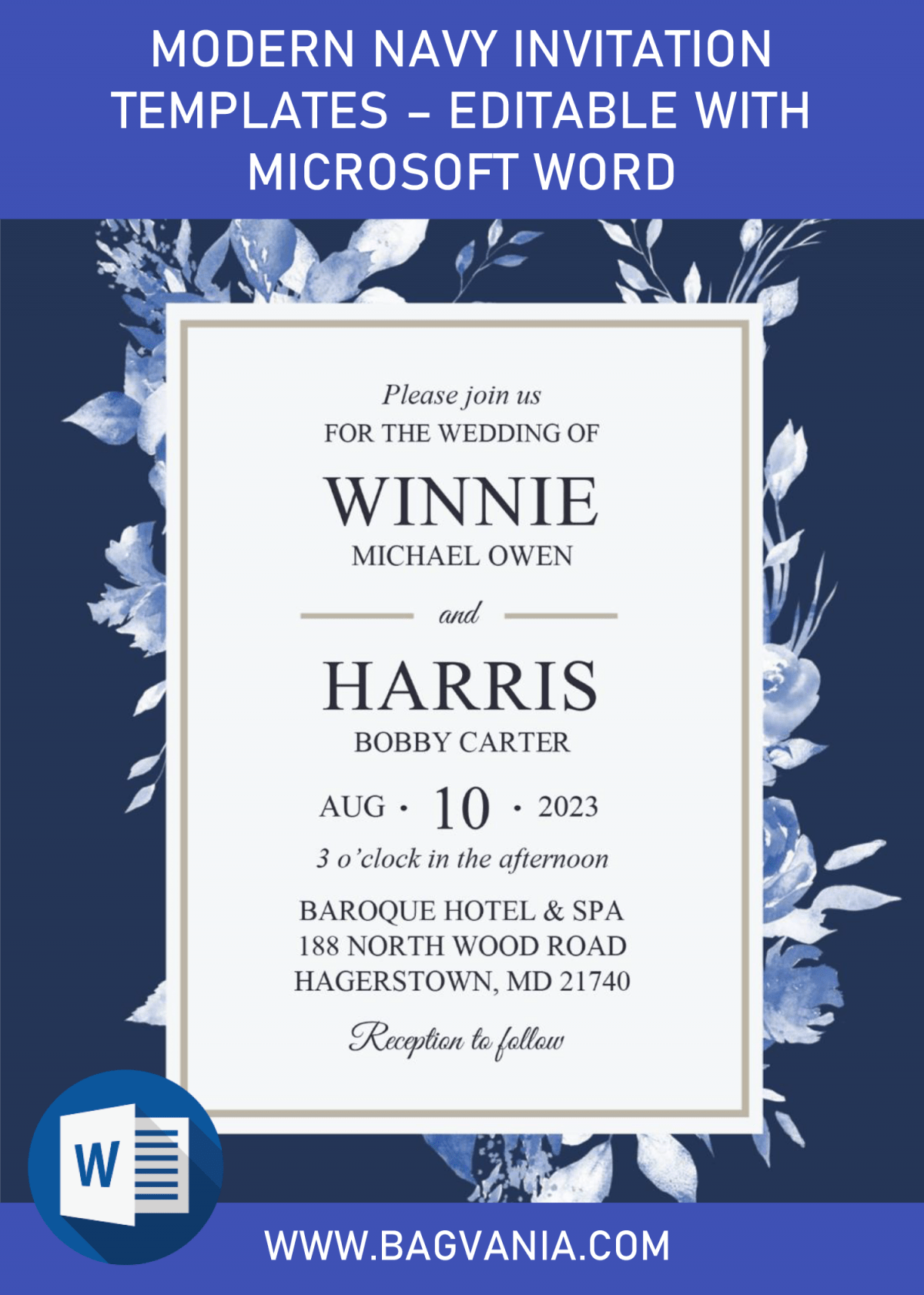 Our motto is to bring and provide numerous invitation card designs in absolutely nothing, but free. While I was on trip to my hometown, I stumbled upon something on Instagram, and I thought it was beautiful and need to make our own version based on that. So, this Navy is basically a new, modern style of invitation card, which focused on "Minimalism" concept.
You can judge it by seeing how the centerpiece was made, it's a simple white rectangle box, and underneath that, you will get beautiful Blue Filtered (Fainted Blue) flowers, such as Roses and Peonies. I also have written a couple of examples for you, especially for the wording, so you got the idea where to write or put the information. It's editable with Microsoft Word, so most of you are able to do it, even at home with your own laptop and printer.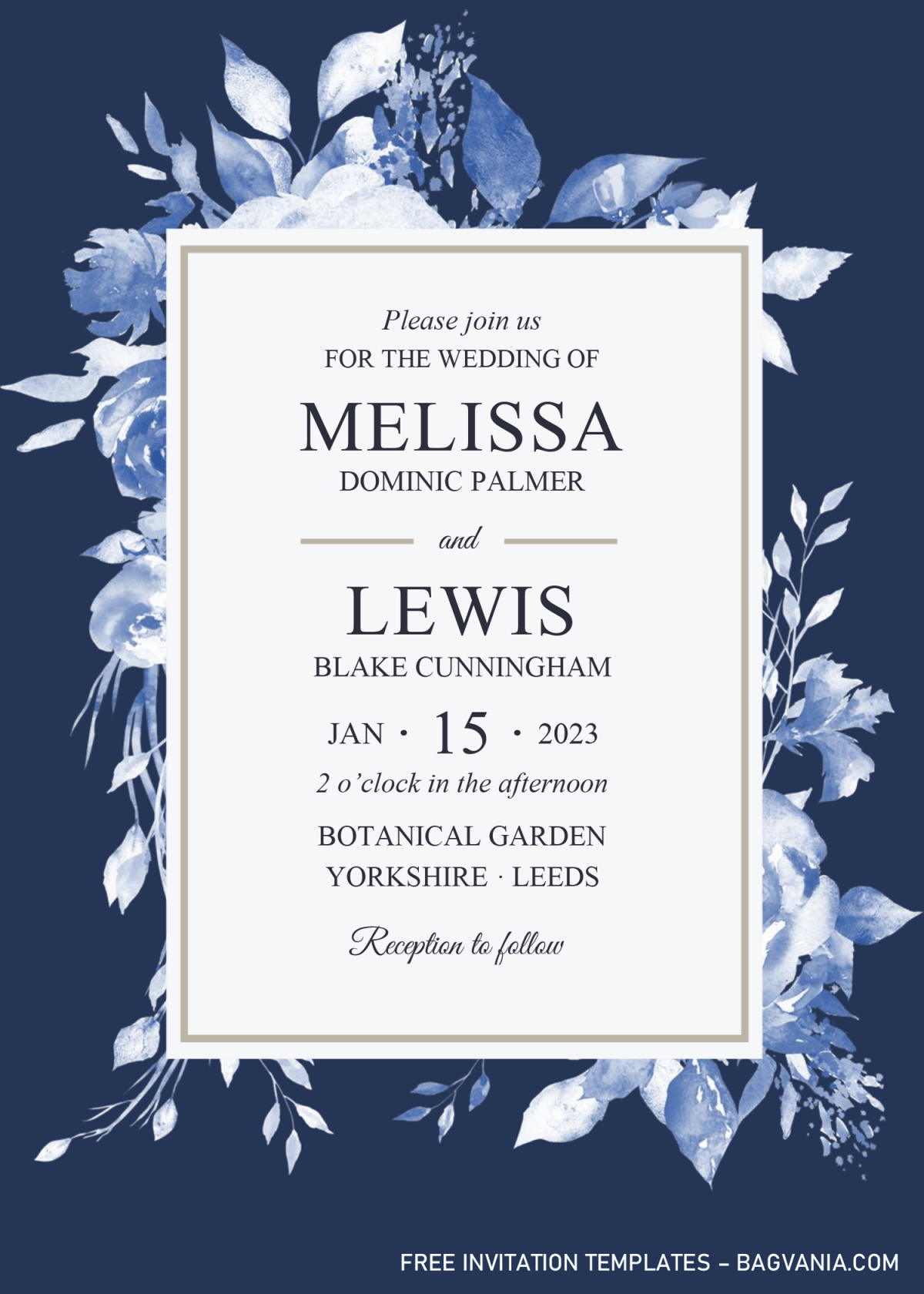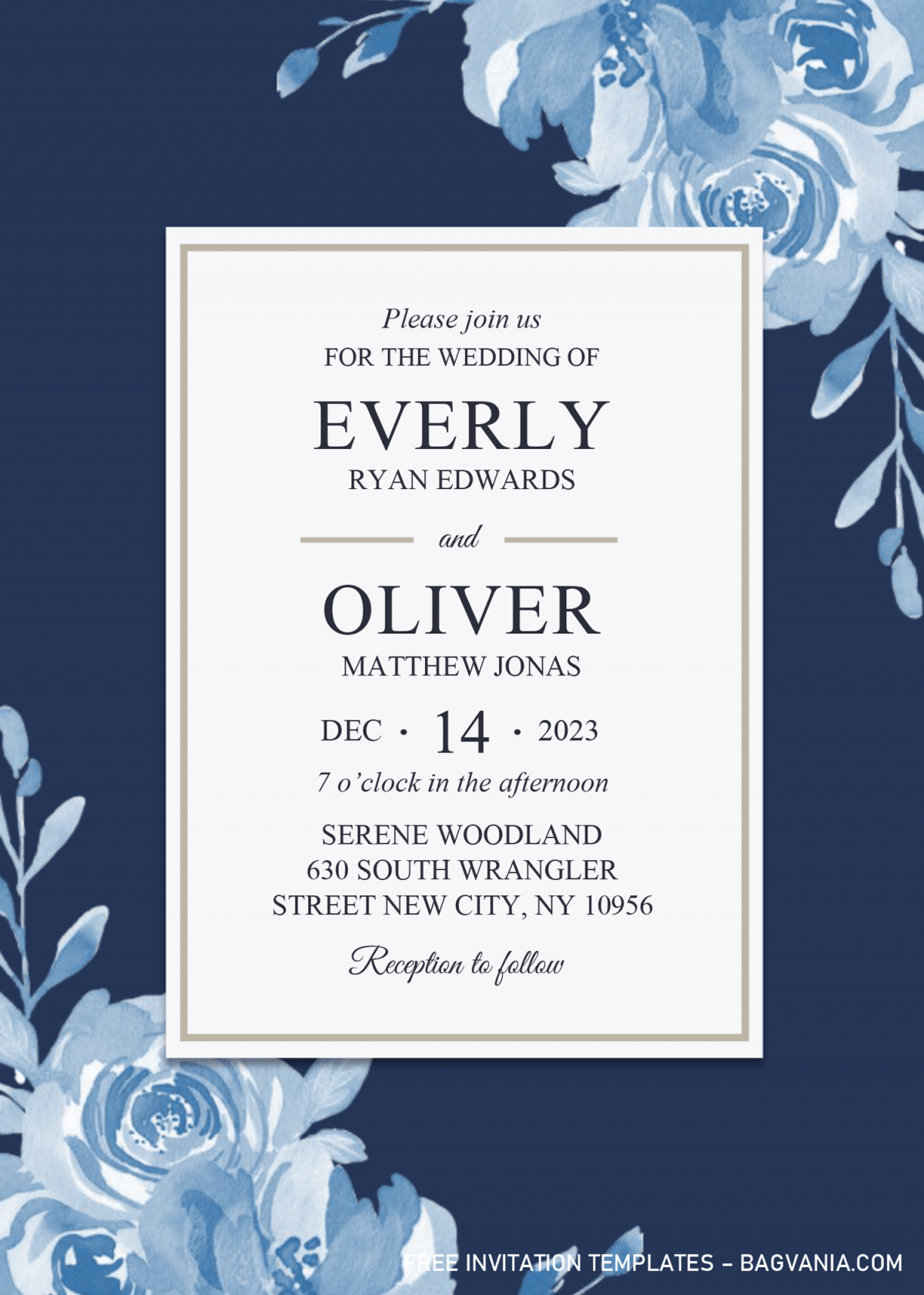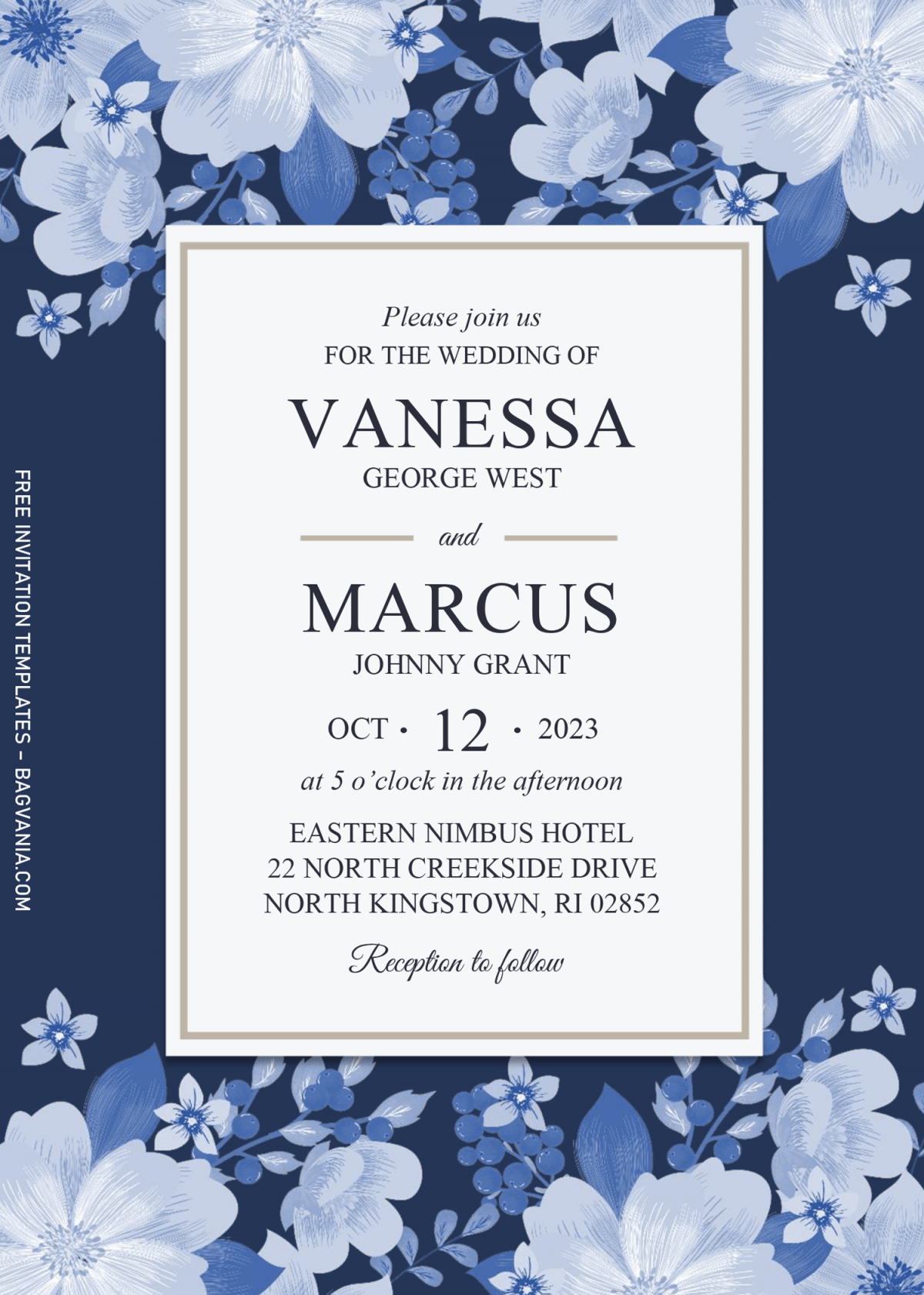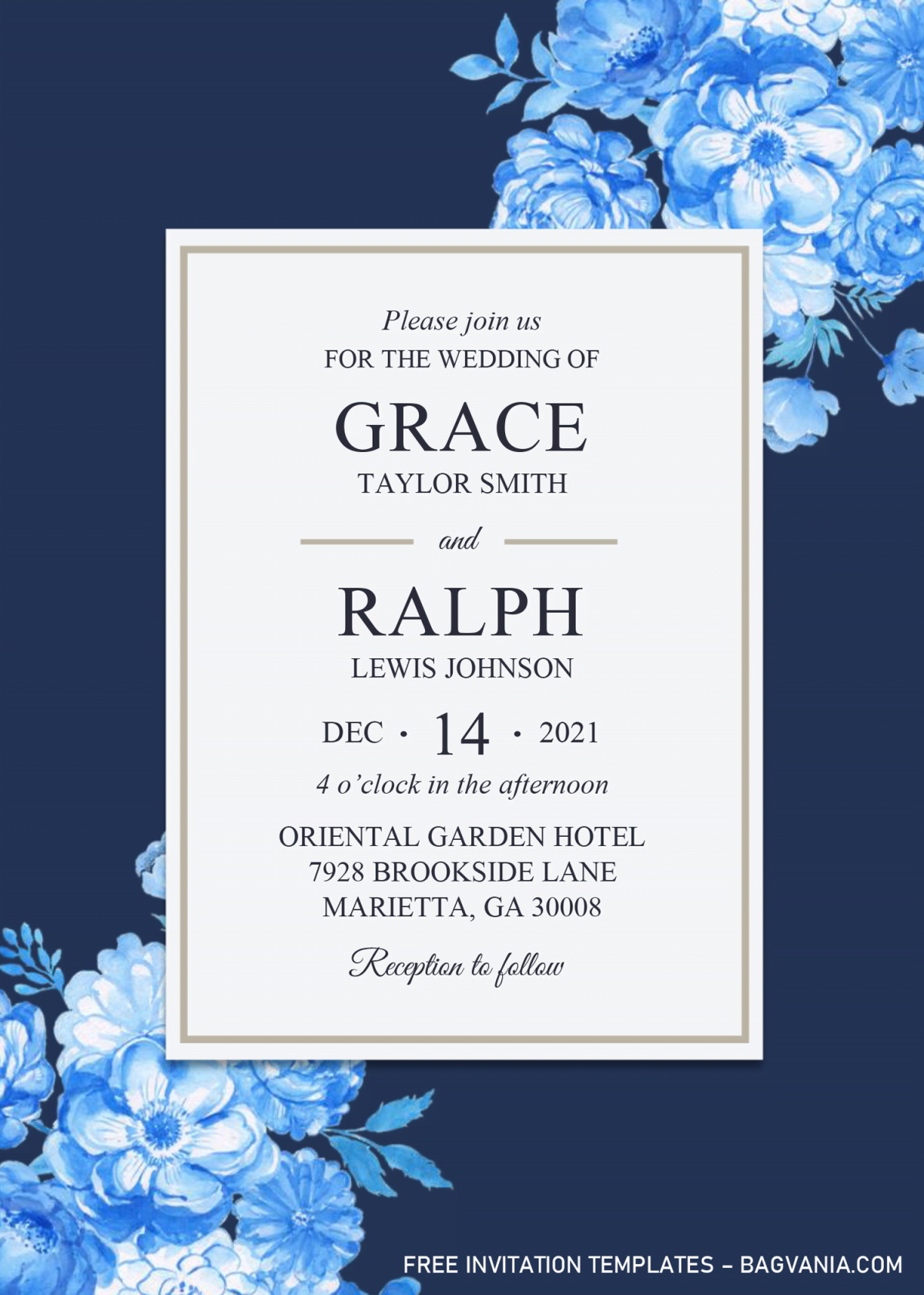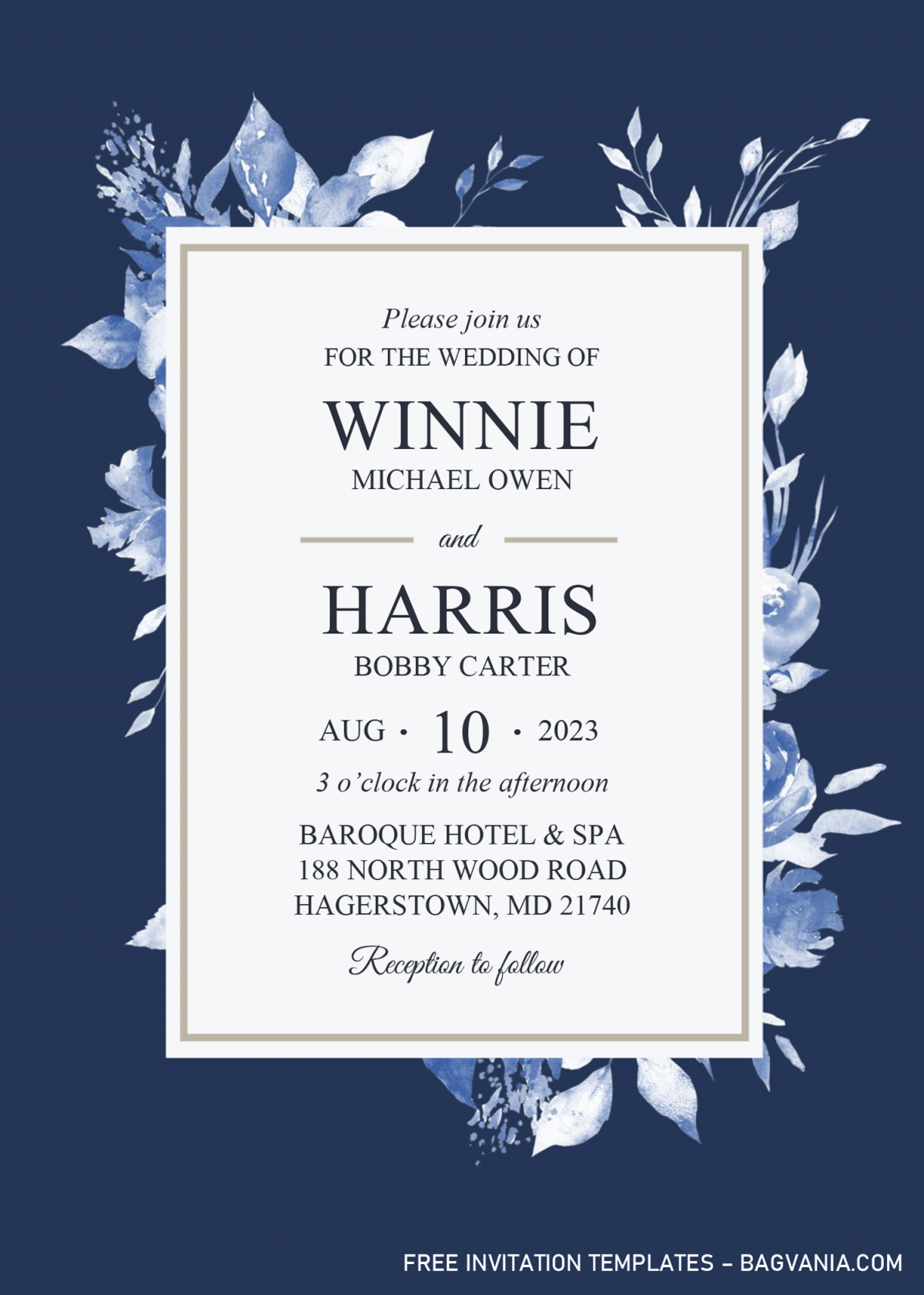 How to get this one?
First, click the download button (Above) and wait for a second, and your browser should have directed you to Google Drive page.
In that page, you will see the template, it's Rar file, for one-click download and 100% safe from virus injection.
To download, move your mouse pointer to Top Right until you see Drop-down arrow, click that and tap Enter to start it.
Here are a few things you need to do
Before you get into the editing, you need to unpack the file and install all font that I've provided.
You need to make sure everything is installed.
After that, you can start to personalize it with Ms. Word 2007 or above.
Print it on cardstock paper or any other types of paper. It should be in 5×7 format, by the way.