It's Captain Jack Sparrow! Pirate party theme are a lot of fun! So many ideas can be applied and incorporated into food, decorating and activities. If you are planning to celebrate pirate birthday party, you can start your journey by inviting your guests with great pirate birthday invitations. The invitations are quite creative and unusual, but it will help to generate your pirate party excitement.
First of all, decide, who's your favorite personnel or you can choose random pirate images. Now, we are ready to create the invitation. Decide your invitation wording by type it in your Microsoft Word, use an interesting font and old-fashioned font. When you're done, you can buy brown card stock , and print your invitation on it. Now, tear off most of the edges of invitation to make your invitation look old. You have old pirate birthday party invitations.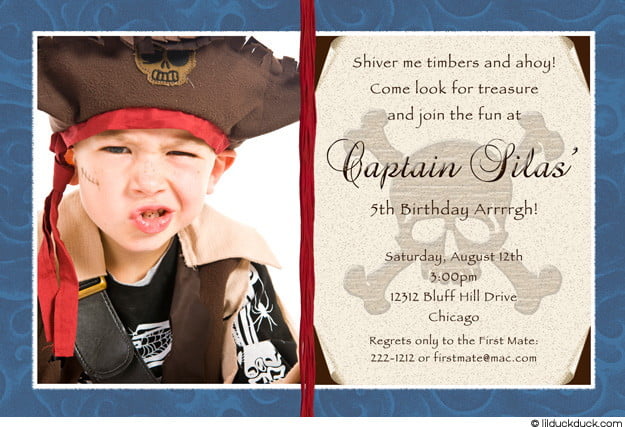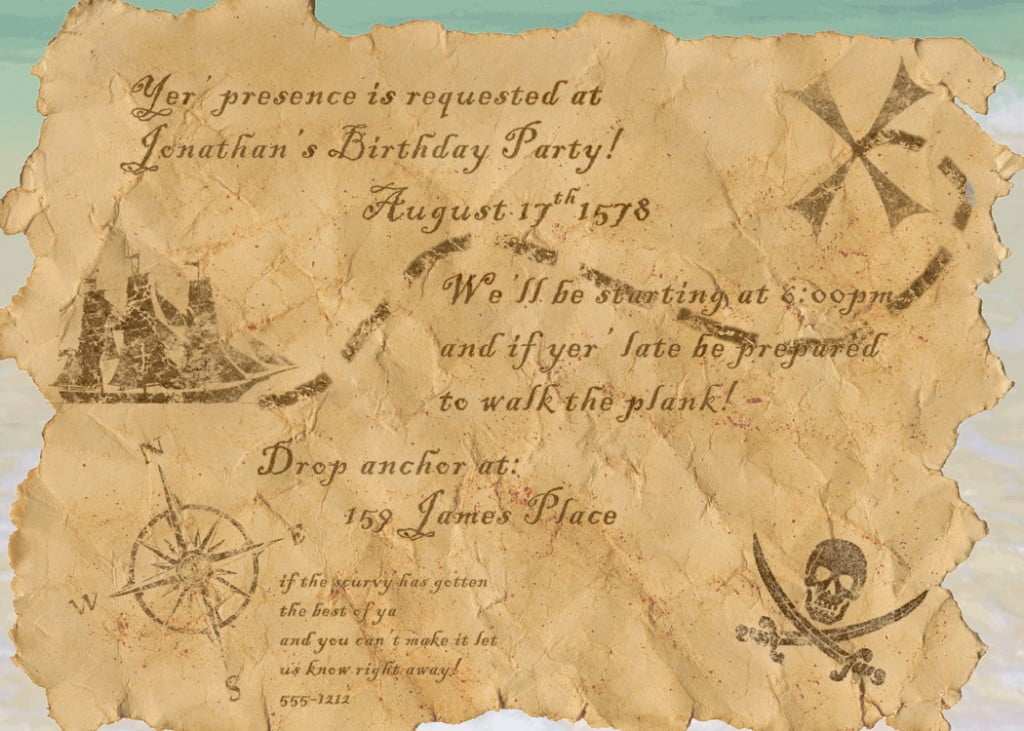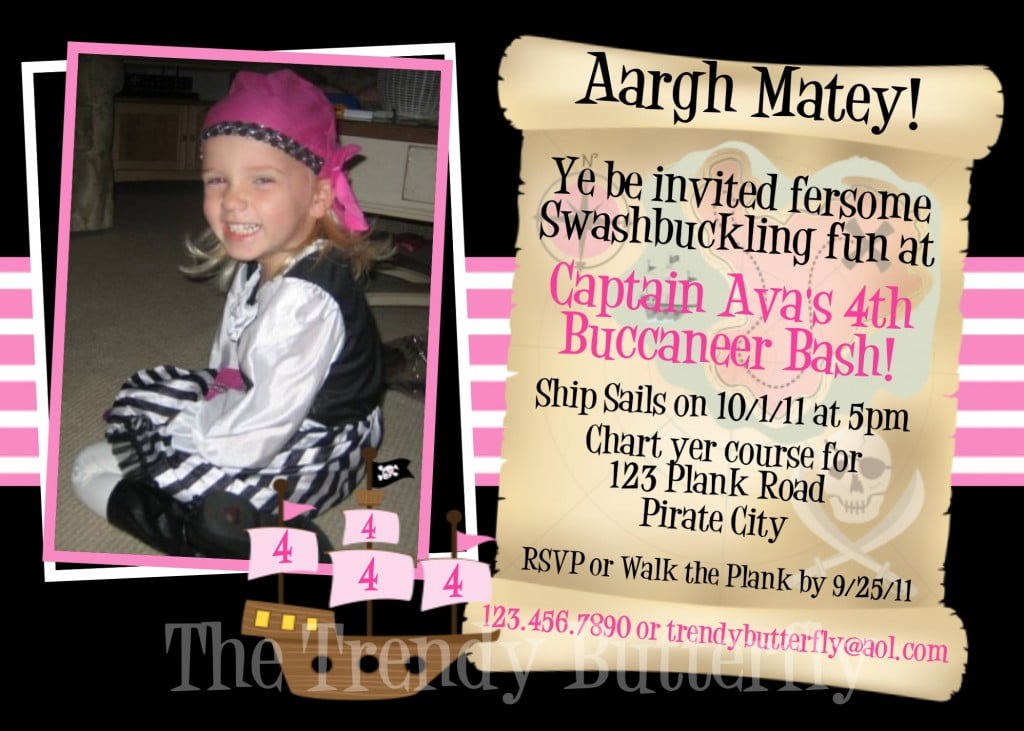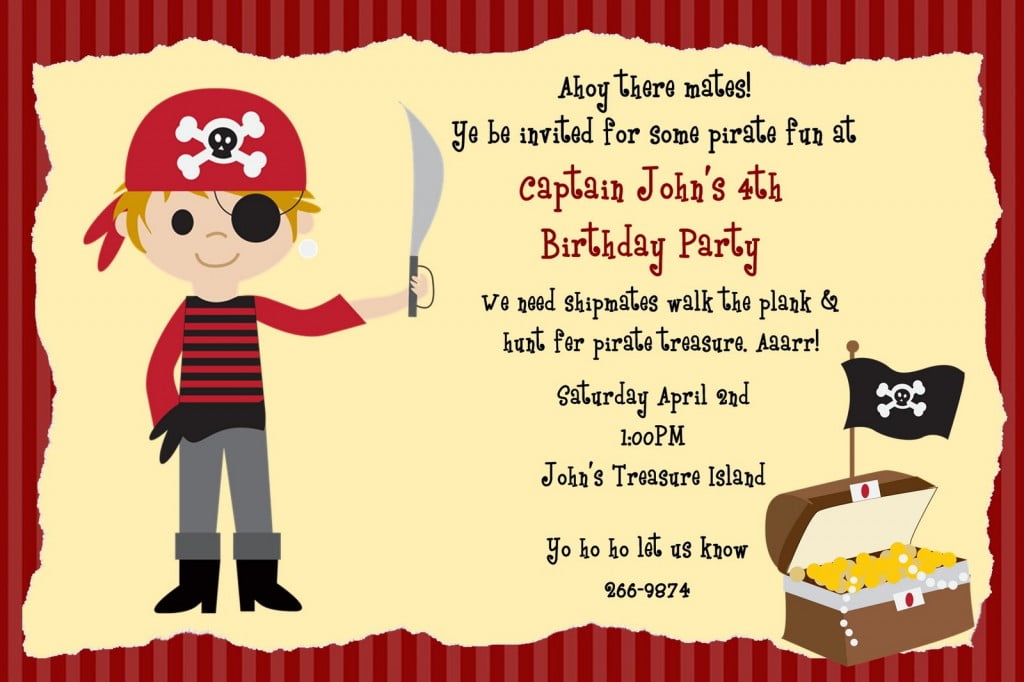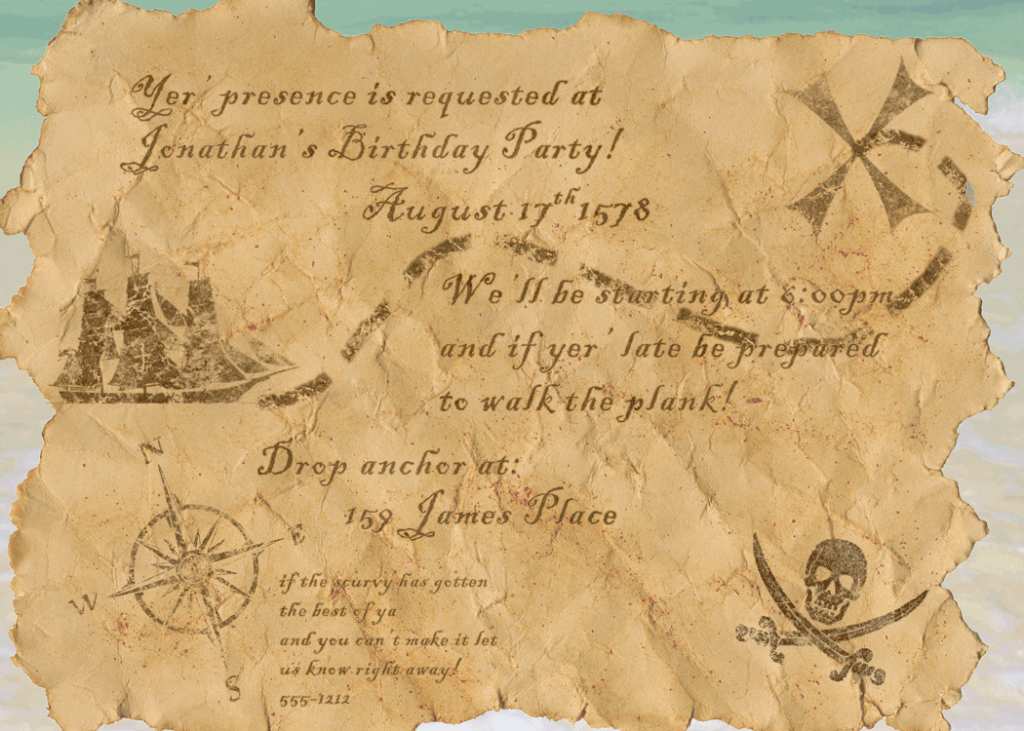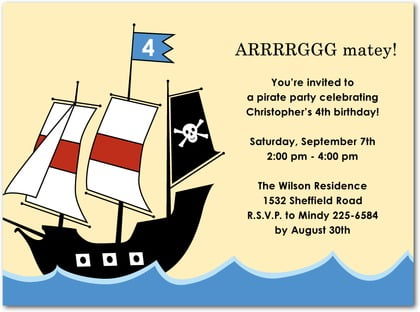 Now, you can draw old map behind your pirate invitation. You can draw map about finding treasure (that's your home address). When you're done, put your invitation in a bottle. That will be great invitation. You can roll up the invitation and tie them with a ribbon. Do you have another ideas for pirate birthday invitation? Share with us!