Swing here, Swing there! who doesn't know Spiderman? Most kids love Spiderman, the spider superhero. Spiderman is a great theme to celebrate your kids' birthday and invite your guests with the masked hero on it, will be very exciting. There are so many Spiderman Birthday invitation template that you can browse and choose. Choose the best that fits with your party theme.
If your kids have Spiderman outfit, it's just perfect. You can take your boys photo using the Spiderman outfit then attach it on their birthday invitation. You can ask them to act just like the swinging superhero. Pick the best pictures and glue it. Use red card stock and blue card stock, combine the invitation. write all the party details inside including time, date and location, RSVP and more. Add some spider-web border will make it better.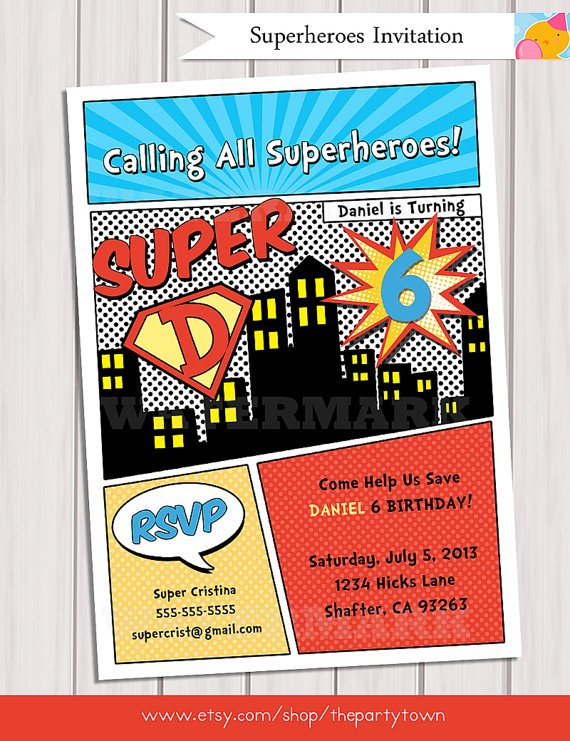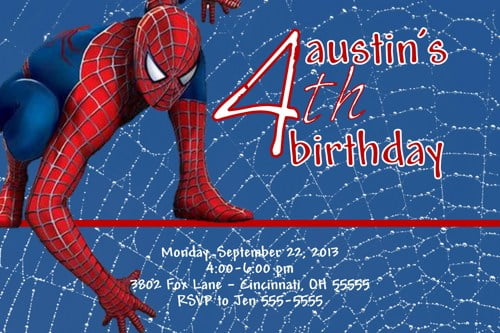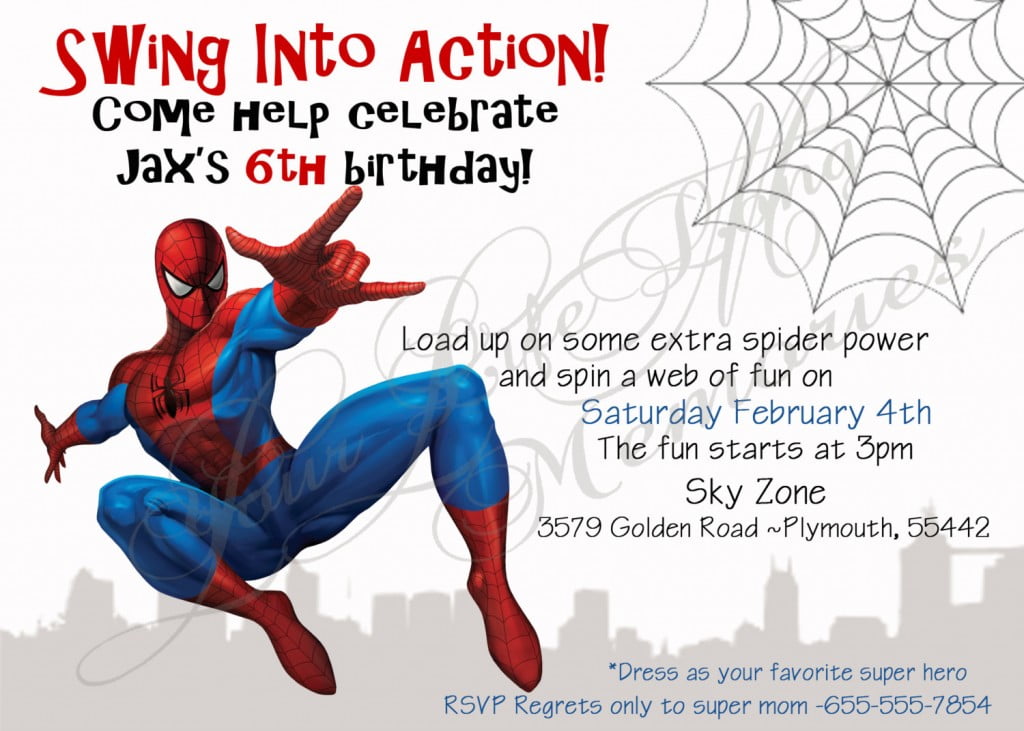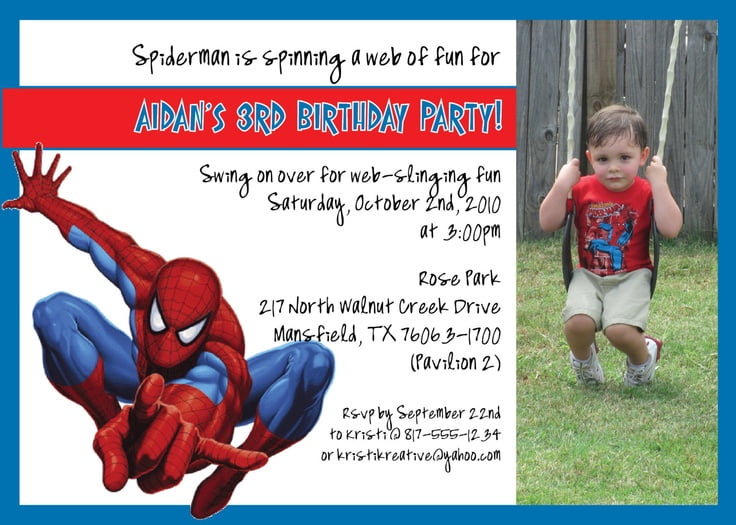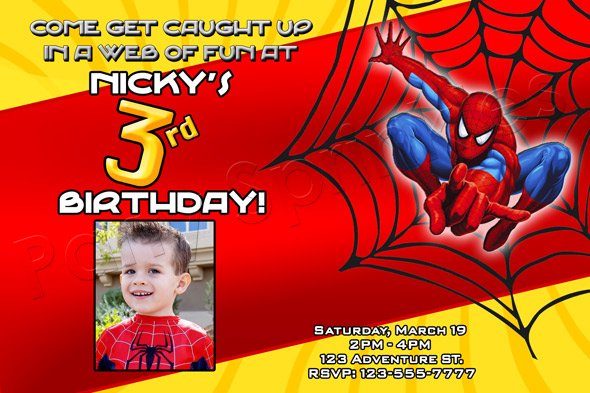 You can also use creative comic book invitation. You can create your invitation with software called Comic Maker or you can browse Marvel.com to create your own comic. In the comic you can use comic speech bubbles to start your Spiderman birthday invitation wording. You can specify your date, time and location in the speech bubble. Attach your kids as a character with the Spiderman. You can print them using screenshot in your computer. As an alternative you can also create your own invitation with Adobe Photoshop or draw your own comic. Happy Spiderman day!