16 Fun Birthday Party Ideas For Kids
There's nothing more important than celebrating birthday of your loved ones. These day, most kids wants their special birthday as special as it should be. You should celebrate the major life event right by planning the perfect birthday party. However, you want to throw an awesome celebration, you must have such thought about how to host a perfect party without breaking the bank, right? Relax, we've got your back folks!
If you are looking for some inspiration for birthday party, you have come to the right place guys! Because in this page, you are about to see our latest collection and we've gathered them into a single page – so you don't have to browse many party ideas in various sites. All of them are specially made for you guys! It comes in printable format and also has a plenty options – from colors – to shapes. If you're not sure where to begin and sticking to a budget at your next kids' birthday party, let's get this thing started. Today – we are posting a 15+ Kid's Birthday Party Ideas, I hope this following list could help you and please give them a try at your next Birthday Party.
Check out our birthday party ideas in below: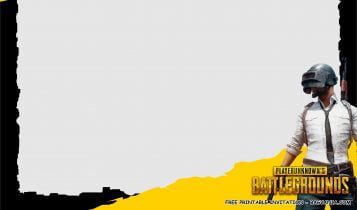 Winner Winner – Chicken Dinner!
Celebrate your kid's special day and Invite all guests to come at your Delightful Battleground! Create your own Erangel & Vikendi map as a food & decoration, and don't forget to list some fun games, which will make them not want to miss it all and everyone will get a sweet Crate and delicious Chicken Dinner party! The whole charm of multiplayer games is about getting people together and competing in teams for ultimate glory.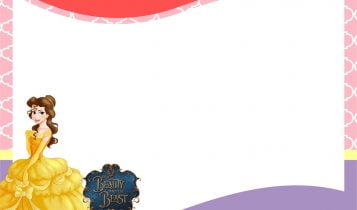 Love doesn't need to be perfect, it just needs to be true (Belle).
I was amazed by how much I found myself loving the series, that's why I listed this adorable Beauty and the beast template. Spark everyone's love with these birthday party kits. Gorgeous white-pink color & textures will decorate the main layer of the card, along with Belle and Beast will also be there as a Cup holder and Party Hat, Get ready to print them out using your own printer device at home.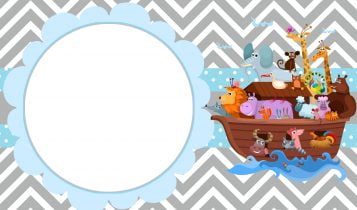 This birthday party invitation is perfect for any kid/baby birthday party. Invite your child's friends in style with this customizable party invitation. It has adorable Noah's Ark design, with gorgeous colorful wave. You also get an adorable photo frame for you to put your little angel's smile and sure your guests will be happy to hear your baby's shower party.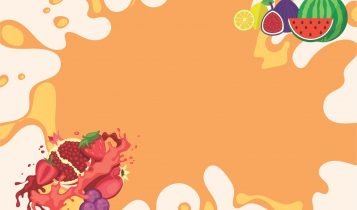 You should utilize this template design because the template does not only include everything you need for your party, but they do have such fresh and adorning design. Juicy and Colorful Banana, Orange, Grape, and another delightful fruits will decorated the entire kit's design. This Tutti Frutti is completely free and easy to use. So you don't have to worry, even though you don't have any experience in graphic design, you can easily do customization by using Ms. Word or Paint. Fresh up your party!.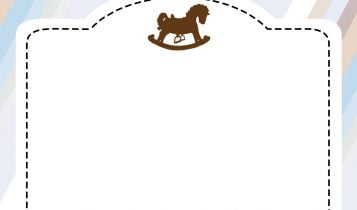 Rock your kid's incoming birthday party with these stunning invitation card design. This template was designed for one of my fellas, Richa. She wants to give her son a surprise birthday party, and she didn't even know how to craft / draft her own invitation card. So I drew a vintage style background with a cute Rocking Horse to attract her guests. Get them all for free folks! I'm really glad that this design could help you out.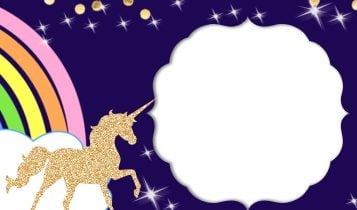 Send out your birthday invites early and use this glittery finished design. They features something unique about them in each clue, such as Rainbow, Glacier Blue Unicorn, as well as Shining Stars. This is fun, active, and inexpensive to create.
There is a designated place for you to put your text or you could add your baby's photo on it. Also, make sure to include all the important information on the invites. This includes the who, what, when, where, and why of the party.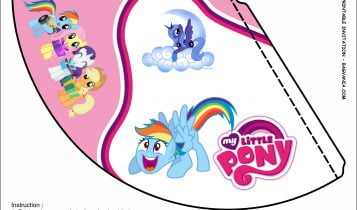 If your kids really love the adorable Pink Pony, and what makes them so great? Yeah, it's time for My Little Pony party. Draft your invitation and craft them using this birthday kits.
Everything comes in adorning Pinkish colors, from My Little Pony's hat, cupcake topper, water bottle label, and the invitation. All of them are free, I've designed this template in JPG format, so it makes lot easier for you to download them at once.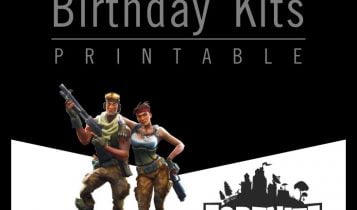 #1 Victory Royale!
This awesome Fortnite is a perfect concept for your next backyard party. Invite all your guests to come and have a good time in your battleground party. Don't let the game ends until there's only one survivor left!
Every kids do all the gaming stuff, especially the Battle-royal games like this one. However, this template provides you a stunning invitation card, cool Fortnite's character, white background – to make it lot easier for you to add your party details, and last but not least, you will also get this design in "All-in-one" kits.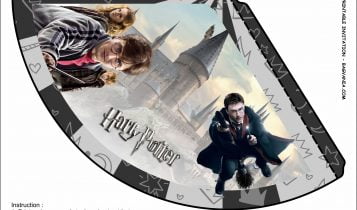 Who doesn't know this spell? Avada Kedavra.
Yups! Everyone knows who Harry Potter is, so it makes them as a perfect choice for me to design them as well and share it with y'all folks!
Give your invitations an authentic wizardly feel by making your own Hogwarts stuffs! From invitation card, to the Birthday party hat. You can find out how to make this template for your kid's birthday party by clicking the above link.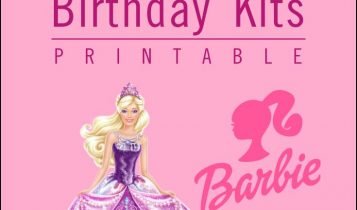 Recently I created a complete sets of cute Pink Barbie for my lovely little daughters.  One of my favorite items from this design were these invitation card, which I filled them up with lots of adorable treats. Pastel pink colored background, cute Barbie images, unique text-box/photo frame design, and so on.
That's why I decided to share it with y'all guys! Let's bring a lot of happiness in your kid's birthday party.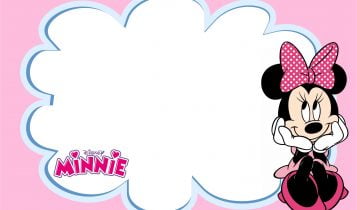 They are not difficult to make and for sure – the children really loved them. While we made this cute Minnie Mouse kits, we've gathered many cute stuff, such as sparkling gold that shaped the adorable Minnie's Head and Ears. Besides those things, this template has comes in six different styles and universal format-sizes (5×7 inches) – so you can easily do the customization and vary the size and create exactly what you want.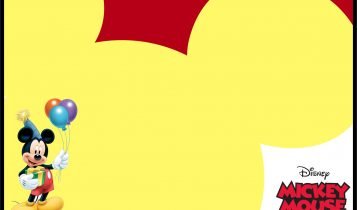 Are you throwing a Mickey Mouse for your kid's upcoming Birthday Party? If yes, check out this DIY Mickey Mouse Kits! You are going to get everything you need to host a perfect party.
From Red Birthday Party Hat which has big yellow mickey's ears, colorful cup holder/label, as well as adorable Mickey posing and holding balloons in the invitation card. Can't wait to keep it as yours? You can download them for free pals! And It doesn't get much easier than clicking the above link!.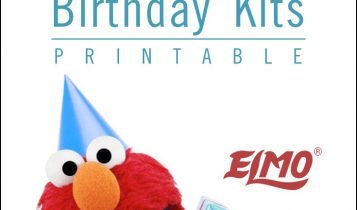 If your child loves Sesame Street or Elmo's World then they will love these personalized birthday invitations. Let her celebrate her big day with one of the most loved movie character in the world with this Cute Elmo themed invitation card.
Customize the template and print them out using your printer device. They comes in 5×7 inches format – so it makes lot easier for you to print them without having to buy another custom-printed invitation card at local printing shop.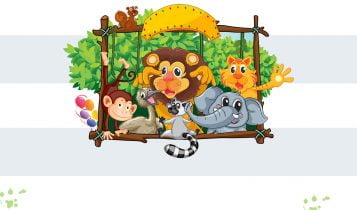 Are you hoping to captivate the birthday guest with something special? If so, consider this following template design will help you for sure. Just make sure to send out surprise party invites beforehand so guests don't spoil the surprise.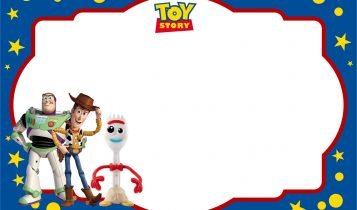 We all know to every kids would love to watch Toy Story movie? Toy Story without a doubt is one of the most iconic Disney series ever created. Comes with 4th series, they teach us a lesson about how love defines us.
It brings you up with every details and emotions, we might have laughed at the beginning, cried when their scene touches your heart, and in the end we will always smiled when the happy endings appear. Toy Story has become such a way of life. By the way, you can arrange your kid's birthday by using this adorable template design for your baby's birthday party.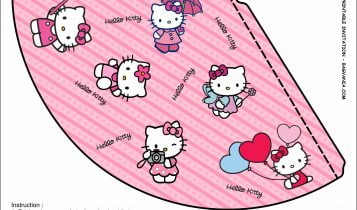 The little birthday girl is one of the cutest people you know, and of course – you want to highlight this in her upcoming special day, right? Absolutely. Throw a perfect pink party by inviting your kid's friends as well as your family member with these cute Hello Kitty-inspired invitation card.
This Hello Kitty templates comes in a complete sets, from cute pink invitation card, cone shaped birthday party hat and even water bottle label to make it even legit as an authentic Hello Kitty party. To download this birthday kits you have to click on the above link and you will be directed to their respective page.